Feature
'In the cockpit he becomes a tiger' – David Tremayne on why Monaco underlined Leclerc's Villeneuve-like qualities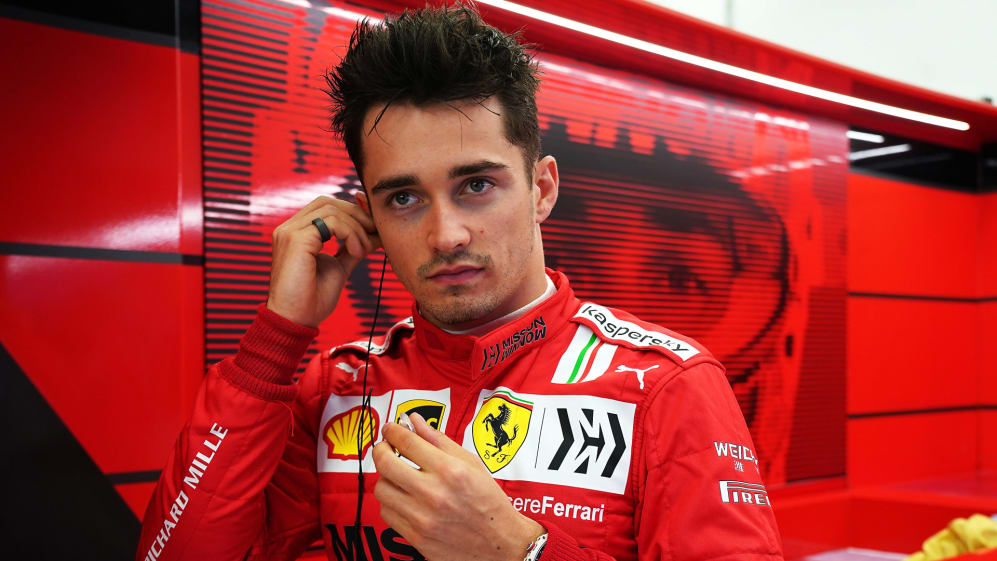 How cruel and ironic was it in Monaco that Charles Leclerc, the man who has yet to finish a race in his home town, and had put himself and Ferrari in the pound seats with a dramatic pole position, should then not even be able to start this one?
He had looked so good all weekend, from the moment he donned the helmet that paid tribute to fellow Monegasque Louis Chiron, who had won the 1931 race, and waved to fans in his own grandstand. And even the early gearbox failure that stopped him in FP1 did not affect his ability to dominate FP2. He was up there again in FP3, then second in Q1, first in Q2, and first in Q3, taking his first pole since Mexico 2019.
READ MORE: Ferrari investigation finds that Leclerc qualifying crash WAS to blame for issue that forced Monaco DNS
And then came the shunt as he turned in a fraction too early on the first part of the Swimming Pool exit on his final Q3 run, bounced nastily over the middle kerb, and augured into the outer wall. Figuratively and literally, he put a hand up to the mistake and went to bed with both clasped in supplication.
Who could then have failed to wince when, exiting the tunnel on his out lap to the grid, his voice came over the radio with those anguished words, "No, no, no! The gearbox, boys…"
I'm a big fan of Charles, and have been since he graduated to Formula 2. His was a poignant back story, having to cope with the death in 2015 of his mentor – he uses the term 'godfather' – Jules Bianchi. Then, four days before the F2 feature race in Azerbaijan in 2017, his father Herve had died. Charles converted a stand-out pole position into an emotional victory.
Here was a most impressive young racer who grew on you the more you got to know him. Another friend noted how, after she had interviewed him when he was on the cusp of F1, he wrote her an email to express his thanks. You can count the number of times that will happen in your career on Venus de Milo's fingers...
OPINION: Leclerc looking like the finished product after Gilles Villeneuve-like Silverstone drive (from 2020)
Charles reminds me in some ways of Gilles Villeneuve. He has the same baby face that enables you to peek at the little boy within the man who once dreamed so big, and a calmness of manner that hides the innate passion, but when he gets into the cockpit he becomes a tiger.
I thought the manner in which he handled his disappointment in Monaco was exemplary. He was hurting deeply, the more so because the mistake he had made had been his own. And surely he must have had his own suspicions about the way in which his SF21 had been checked overnight, when it transpired – so we were told – that the unchecked left-hand driveshaft had been at fault.
He still went on to the grid for the National Anthem, was commiserated by Prince Albert, and was there under the rostrum to celebrate his team-mate Carlos Sainz's valiant second place. That showed class.
Like Gilles, he is a team player through and through, and while he might not have to indulge in the much-missed French-Canadian's spectacular driving dynamics to get the best from bad cars, he demonstrated last year that same spirit and ability to push an uncompetitive car into places it had no right to be.
READ MORE: 5 reasons F1 fans are still in awe of the legendary Gilles Villeneuve
They share the same fundamental humanity, too. Gilles was always polite and approachable, and was his own harshest critic. I confess that my needle edged towards the red whenever I heard suggestions that Charles' had 'done a Michael' and deliberately shunted, to protect his pole position, and won't dignify such accusation with a detailed response. Suffice it to say that Charles is brutally honest with himself, and that such underhand subterfuge would never occur to him.
F1 needs him. He brings that dignity and fighting spirit that fans want to see, and he's not a complete saint. Remember Q3 at Monza in 2019?
The plan was for him to give Sebastian Vettel the slipstream tow on their second and final runs. That, of course, was when everyone was falling over each other trying not to be the one lumbered with pulling everyone else along. As things stood, Charles had the provisional pole with 1m19.307s, and Seb was fourth, behind the Mercedes, with 1m19.457s.
As they sorted themselves out to run behind Nico Hulkenberg and Carlos Sainz, Seb kept calling over the radio for the team to tell Charles to get in front of him, ready.
F1 POWER RANKINGS: Which Monaco podium finisher most impressed our judges?
Charles said nothing to his engineer, and did not react, even when Seb was busily gesticulating to him to go ahead as they went down the back stretch to Parabolica.
Charles made it across the line before the session ended and kept asking to be allowed to complete the lap. It was not necessary; Lewis, Valtteri and Seb had all missed the cut.
As he crossed the line, Seb declaimed angrily: "Thank you, thank you!"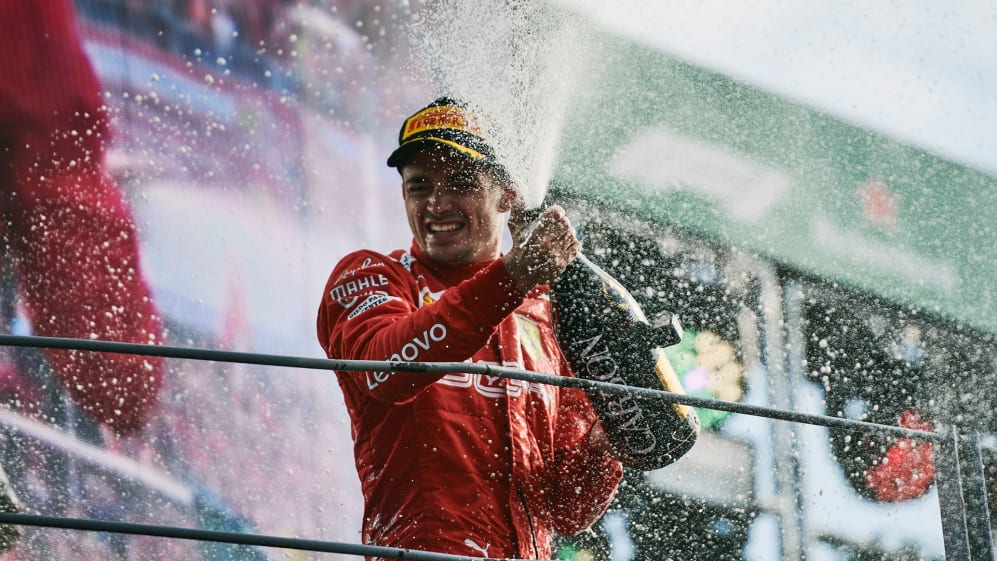 In the race the next day, Charles got his elbows out in the second chicane to discourage Lewis Hamilton's attempt to overtake, and went on to win again. It was an indication of the real steel that lies beneath the pleasant exterior, no doubt a result of the lesson Max Verstappen had taught him when his first likely victory, at the Red Bull Ring, was taken away by the Dutchman in Turn 3.
Pierre Gasly, who himself did such a noble job in Monaco on Sunday, has known Charles a long time, and said that his friend's first victory, at Spa in 2019, had been no surprise, "because I know he's like: super-talented and a super-fast guy. It's the case that we know each other since we were eight years old.
READ MORE: Ross Brawn on Leclerc's Monaco heartbreak, the next generation – and his driver of the day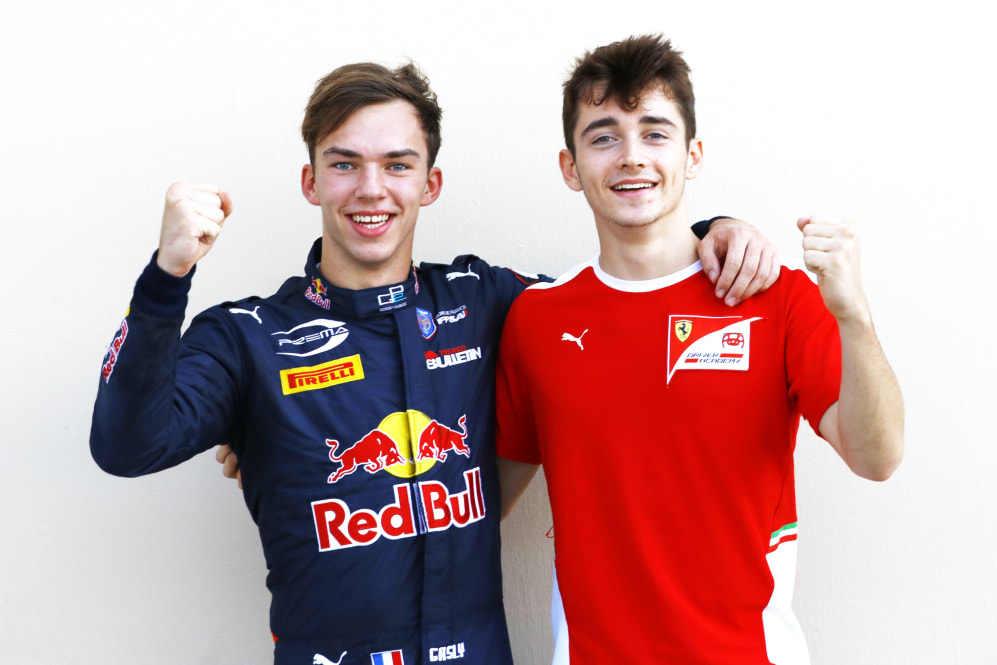 "He's been always on top of all the series he's competed in. So, we've been team-mates. I was always surprised and impressed when we were team-mates how fast he was, and all the battles we had… So no, in a way I'm not surprised, but in a way it's good that he proved it with his first win and I'm sure there will be many more."
So far there has been just that Italian GP win to add to the tally. But could he have won in Monaco, had his car been OK? Given a decent start, smart race strategy and a quick pit stop, I don't see why not, especially given that none of the top seven changed their running order on track but those who made ground – Sergio Perez and Sebastian – had to rely on deft timing in their sole stops.
Of course, Ferrari's upturn in performance was more than likely wholly track-specific, thanks to the SF21's excellent traction and difficult-to-generate low-speed downforce. But I don't doubt for a minute that when they finally get back closer to the front they have in the Monegasque, and his new team-mate Carlos Sainz, one of the strongest driving pairings in the business.