Feature
It should be advantage Red Bull as F1 arrives in Imola – but can they make it count this time?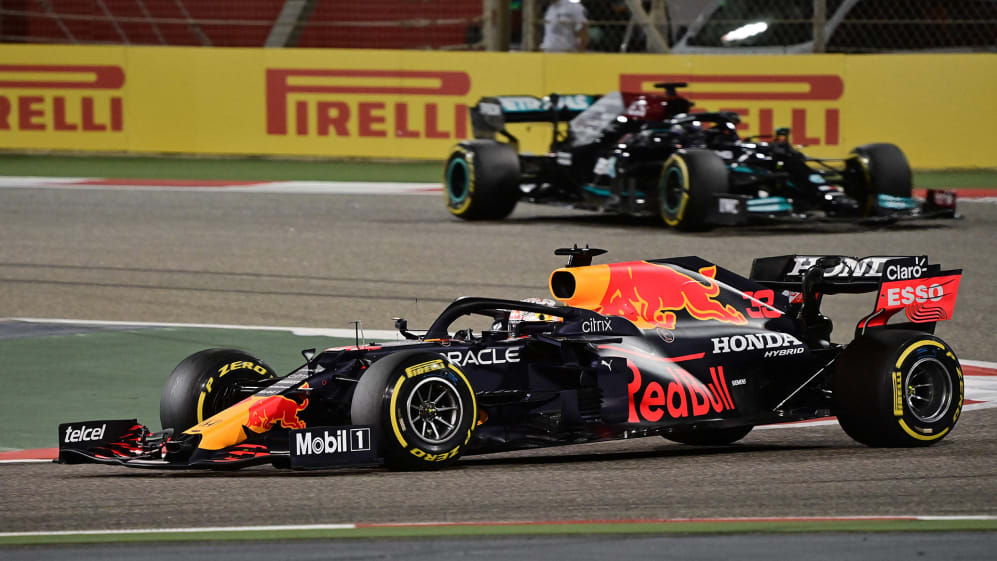 The Bahrain Grand Prix delivered on the pre-season hype that Formula 1 is set for a treat with a two-team title fight, but we'll get further confirmation that is the case this weekend, as the championship returns to Imola – a very different proposition to the desert opener...
Red Bull and Mercedes have spent most of the last couple of weeks saying the other is the favourite and they themselves are the chasers.
The Silver Arrows continued with that chatter even after beating Red Bull in Bahrain, after Max Verstappen had taken pole, with Valtteri Bottas saying on Thursday that Mercedes are the hunters, not the hunted. So what is the reality?
Red Bull are frontrunners
The Autodromo Internazionale Enzo e Dino Ferrari couldn't be more different to Bahrain. Where the desert venue is wide and with acres of run-off, the Italian track – just down the road from AlphaTauri's HQ at Faenza – is narrow and bumpy with passing very difficult.
On a track walk with Mario Isola on Thursday morning, the Pirelli F1 boss told me that there should be a greater chance to pass this year, as they have extended the DRS zone, allowing the drivers to open the rear wing flap much earlier than usual allowing a driver to get closer to his prey through the Turn 1 kink before the tighter real first corner at Turn 2.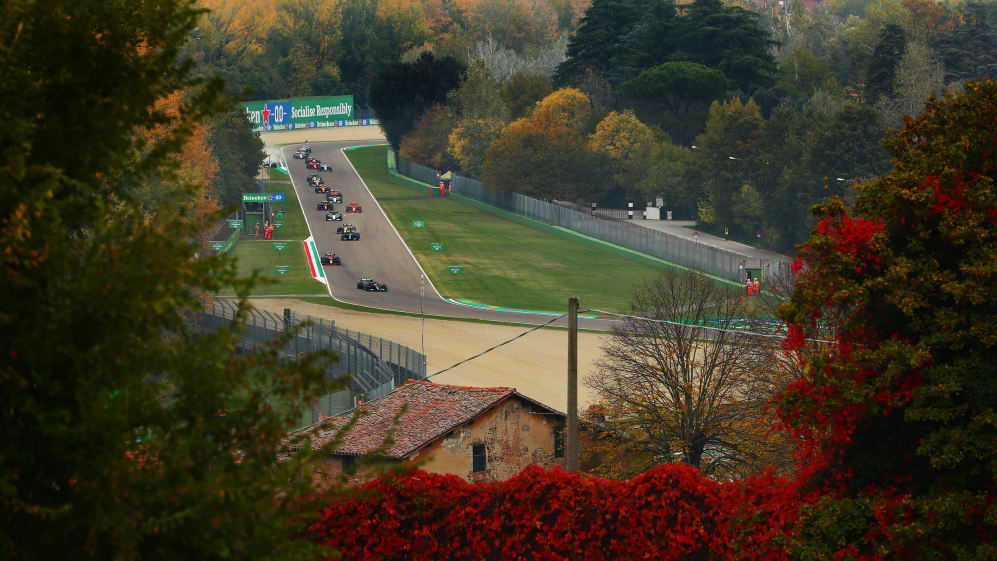 Nonetheless, teams will still put a heavy focus on qualifying, and ensuring they get the very best outright pace out of the car in the one-hour session, so they have critical track position for Sunday.
This is advantage Red Bull – not something we would have ever said last year when it comes to talking about one-lap pace. The RB16B looks to be the class of the field on low-fuel, Verstappen holding a near four-tenths advantage in Bahrain. Paddock insiders suggest the deficit is much lower but the overwhelming belief is that the blue and red cars are favourites.
The challenge, then, is for them to execute to the perfect strategy on Sunday afternoon – and not get outdone by Mercedes. Verstappen, as you would expect, was not getting carried away when he spoke on Thursday in Imola. But it was telling that his general tone was one of optimism and it is believed that inside the team, they feel they are in with a real chance this weekend.
"This is not Bahrain, maybe Bahrain was a one-off but I hope of course not and I have a good feeling that it will not be," said Verstappen. "Then in the race I was battling with a few issues as well so it was not the smoothest race from our side in general, so we can definitely do better than what we showed there.
READ MORE: Verstappen to raise track limits issue with other drivers after 'messy' situation in Bahrain
"Then on the other hand for sure they can also do better, so we just have to make sure that we keep improving and keep bringing bits to the car to make it faster.
"The rest is all about when I look at myself, of course you always try to improve, you always try to do better, and as a team we always try to improve with procedures and everything."
I'm excited for the fans. I hope it is all that it's cracked up to be, particularly at a time when we need the best entertainment possible
But Mercedes are very much in the fight
Mercedes have brought what Bottas described as "some new bits" for their car this weekend, with most of the teams on the grid bringing some form of update for their 2021 package – which will have been in the works for several months already – with the Finn adding the team have "tried everything we could in the time between races" to catch Red Bull.
Whether or not it will be enough to move ahead of their challengers will depend on what Red Bull have brought to the party in terms of updates.
When we chatted, Bottas also said that while the result in Bahrain wasn't what he had wanted, he was pleased that he had made personal improvements at a track that for him has "been a bit of a weakness" as he struggled to get the tyres to work on the specific asphalt and layout found at the desert track. His performance this weekend is crucial, as having two cars in the fight for the win could make or break Mercedes' chances in their fight with Red Bull.
READ MORE: 'If it ain't broke, don't fix it' – Hamilton won't change approach to counter new Red Bull threat
His team mate Lewis Hamilton arrives in Imola buoyed by a victory he wasn't sure was possible heading into Bahrain – and in his mind there's the prospect of a genuine season-long fight, which will fluctuate based on a number of factors.
"I genuinely had a positive feeling, naturally, with the result and I had a good reflection on the weekend," said Hamilton.
"I think it was a very difficult weekend for us. It's clear that Red Bull has started off really well and with a great package and Max is driving really well. It's set up for a good season ahead. Of course, we don't know what to expect heading into these next races with different temperatures and track surfaces, but it is going to be fun one way or another."
But he stopped short of talking up his fight with Verstappen as one of the great driver rivalries F1 has ever seen. "Look, we are only going in to the second race, so I really can't assume or guess what's up ahead of us, so I don't know," he said.
GOOD LAP vs GREAT LAP: Ride onboard with Pierre Gasly to see how to nail a lap of Imola
"I'm excited for the fans and I hope it is all that it's cracked up to be, particularly at a time when we need the best entertainment possible for the fans. For me, fighting with Seb, fighting with Valtteri, I just want to be fighting with the best drivers and have it as close as possible. Then you can hopefully try to eke out a little bit more from your competitors to get the best results."
Plenty to be excited about, then, not least because the weather is significantly colder than when Imola hosted a Grand Prix six months ago, which could lead to tyre graining particularly on the soft, while there is also an outside chance of rain on Sunday.