Feature
Jolyon Palmer explains the factors that made the opening laps of the Portuguese GP so exciting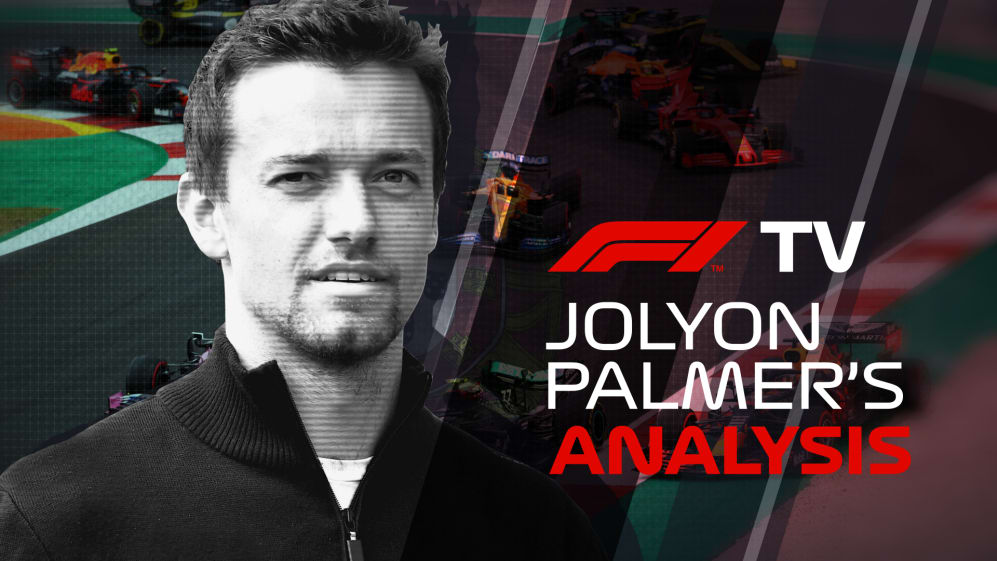 A new track always has the potential for the unknown, but nobody could have foreseen the crazy opening couple of laps we had on Sunday, with Carlos Sainz taking the lead from seventh on the grid and Kimi Raikkonen flying from 16th up to sixth.
The Portimao circuit certainly added to the drama, being a nice flowing circuit, with plenty of dips and twists where the drivers were able to take multiple lines into the corners.
It wasn't just the unknown of the circuit that contributed to this though – it was a race start dominated by tyres.
Pirelli were conservative with their tyre choices for Portimao, bringing the hardest of their range, probably expecting wear to be on the high side on a circuit with plenty of long, fast corners.
READ MORE: Who were the Winners and Losers of the Portuguese Grand Prix?
I raced in Portimao back in 2010 and it is a spectacular circuit to drive, but back then it was extremely bumpy, and it had only got worse in that respect in subsequent years. The only way it could be useable for Formula 1 was to resurface it, which is why we had a nice new shiny track surface for the race on the weekend.
It was this that led primarily to the chaos at the start of the race. A new track surface very often leads to low abrasion, working the tyres very little and therefore means drivers struggle for tyre temperatures. It's a situation similar to what we've seen in Sochi, particularly in the early years of the Russian Grand Prix.
READ MORE: The Ross Brawn Column – Why Leclerc reminds me of Hamilton and Schumacher
The track being so smooth, and Pirelli bringing the hardest tyres available meant that warm-up was always going to be a concern, and degradation likely to be very low, so long as the tyres don't grain as they slide, which is what the soft tyre was more predisposed to. This is why Esteban Ocon managed to make a medium tyre last 53 laps.
A soft tyre will warm up faster than a medium tyre though, and a new tyre will also warm up better than a used tyre, as there is more rubber on the tyre helping to keep temperature in.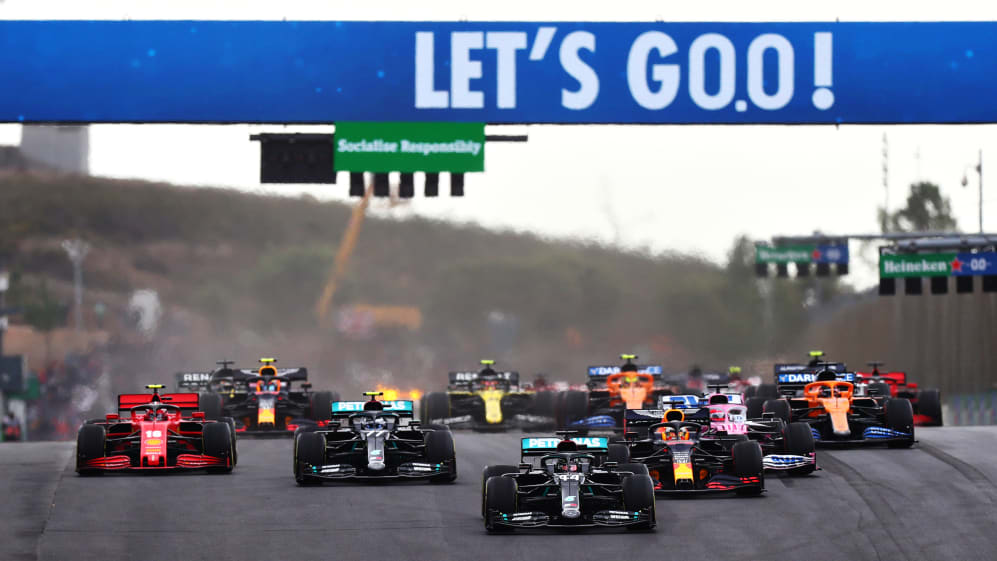 Out of the field there was only one driver who started on a new, soft tyre - Kimi Raikkonen.
Raikkonen's first lap was majestic, gaining 10 places. Passing someone at practically every single corner, he placed his car in all of the right places and was instinctive and committed in his overtaking moves.
READ MORE: Raikkonen 'wondered what the others were doing' during mesmeric start in Portugal
Alex Albon said after the race that it looked like Kimi was on a different track to everyone else. When the tyres are working it can feel that way - even Kimi himself couldn't believe how everybody else was so slow.
Having tyres in the right window is so critical in Formula 1 and the opening lap of Portimao showed the stark contrast in grip when it isn't achieved.
Alfa Romeo's decision to stick Raikkonen on the new softs turned out to be inspired, with all of Raikkonen's places gained on the opening lap, but also Raikkonen made the strategy work with staggering pace for the rest of the Grand Prix, matching Daniel Ricciardo and other midfielders for almost the entire race. Sadly it was fruitless after he was passed by Sebastian Vettel in the late stages.
The other driver who starred was McLaren's Sainz, and he too benefitted from having the tyres working on the opening lap, saying after the race that it was easy for him to pass the Mercedes – a very rare feat in the hybrid era, let alone for a race lead.
READ MORE: Sainz credits rally driving mentality for giving him early lead in Portuguese GP
Both McLarens were good at getting their tyres working, starting on a used soft having qualified in the top 10, but it was Sainz who took the star turn.
A stiffer car can help work the tyres harder and a high level of downforce is crucial to get them working as well as it allows you to lean on the car more at higher speeds.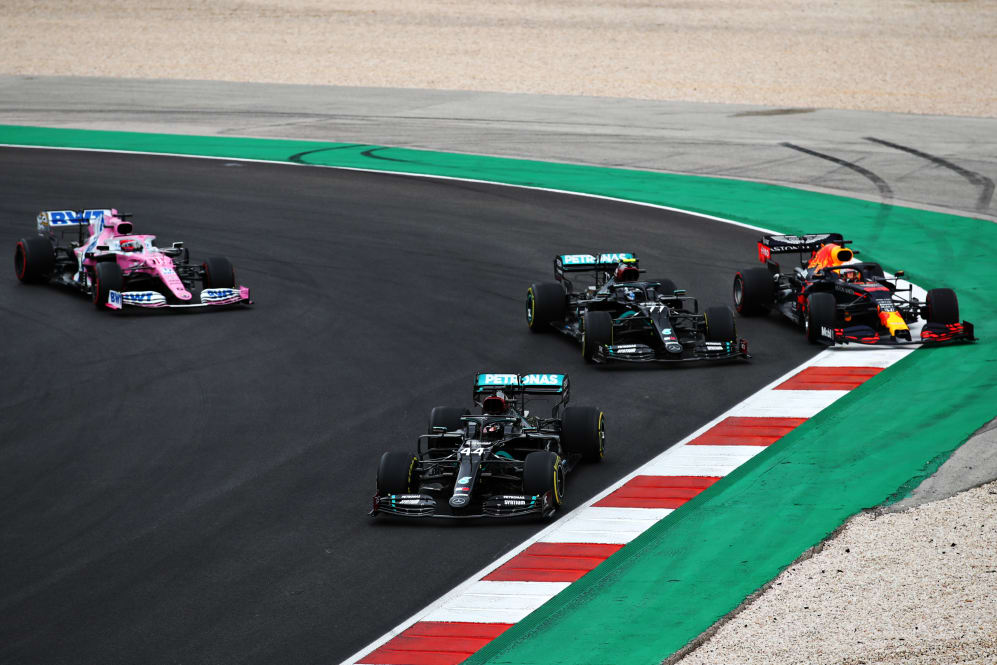 Possibly this favoured McLaren in this race, because they were both flying in comparison to the Red Bull drivers, who seemed to struggle relatively, despite being in the same boat as McLaren.
Driver confidence has a huge effect as well though. Sainz, like Raikkonen, was extremely committed and clinical with his driving early on, which is tricky when grip is low, but all helps to build the temperatures. In contrast Lewis Hamilton lost confidence in his Mercedes after a big lock-up at Turn 5 and a huge snap of oversteer through the kink at Turn 6, and as a result, took longer to build the temperatures.
ANALYSIS: How shrewd thinking enabled Hamilton to solve the tyre puzzle and win in Portugal
These are normally the low grip conditions, similar to the wet or damp, where Hamilton thrives, but even he lost positions, including to his team mate on the opening lap which shows that it is driver-specific as well as dominated by tyre choices and car differences.
It took around three laps for most drivers to get towards the usual operating window of the tyres, and then it was very much normal service resumed with both Sainz and Raikkonen dropping through the field, but the track surface, relatively cool temperatures, a bit of drizzle and hard tyres certainly gave us a start that will be remembered for years to come.