Feature
Jolyon Palmer's Analysis: The 3 factors that caused the massive restart crash at Mugello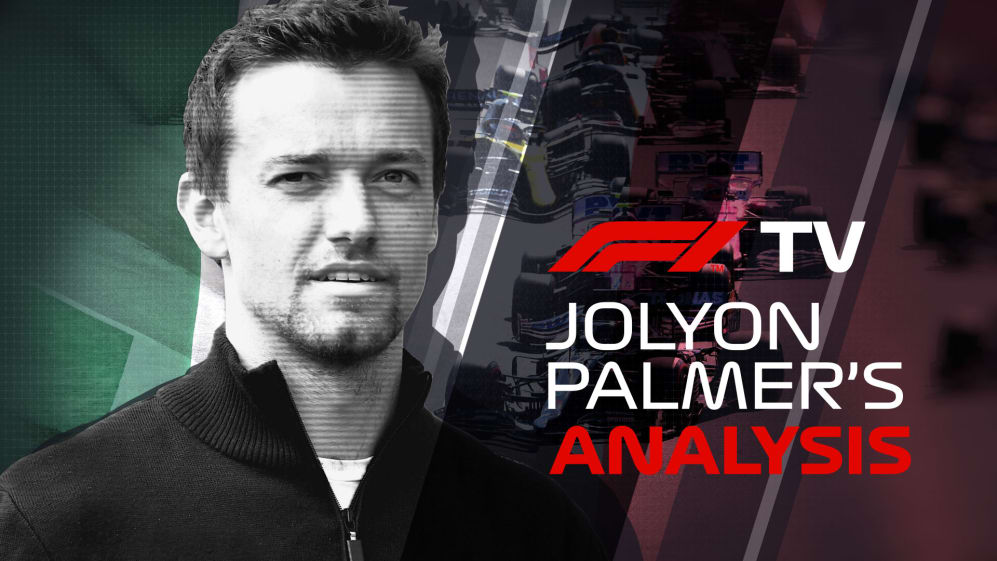 The first ever Grand Prix at Mugello was a chaotic, incident-strewn race, that led to only 12 drivers making the finish after two red flags.
The first of those red flag stoppages came after a Saftey Car restart pile up which wiped out four drivers in one go. But what caused such a shocking accident? Let's take a look at the three factors that led to Carlos Sainz, Antonio Giovinazzi, Kevin Magnussen and Nicholas Latifi crashing out on Lap 7 of the race...
1. The Safety Car lights went off very late
When the lights of the Safety Car go out, the leader is able to dictate the pace of the restart. This has been a rule for years.
The issue in Mugello was that the Safety Car lights went out very late. Valtteri Bottas was told over team radio that the Safety Car was coming in as he was going through turns 10 and 11 in the middle sector, but he couldn't actually drop back more than 10 car lengths from the Safety Car until the lights went out over 30 seconds later, as the cars were coming into the final corner.
That all meant that Bottas effectively lost any chance to drop back and create any element of surprise for Hamilton by going on the way into the final corner or even through it, as Hamilton had done the weekend before, accelerating before Parabolica on his Safety Car restart at Monza.
Bottas had no time to drop back from the Safety Car and go at the final corner, because he would have out-accelerated the Safety Car and overtaken it before it dived into the pits, incurring a hefty penalty. Dropping back earlier could also have broken the 10 car length rule and incurred a penalty, although staying about two car lengths back Bottas had a lot of margin to play with here.
After incurring a large penalty with a race leading car in the last Grand Prix, Mercedes were very hot on the rules, and absolutely correct in following them in Mugello.
Why the Safety Car lights went out so much later than when we all got the message that the car was coming in is strange. Michael Masi explained after the race that it was managed by distance to the control line but this should change race by race depending on the layout of the track. Obviously circuits with a long blast up to the start/finish line need an earlier warning in terms of distance than circuits with a tight, twisty, slow run.
READ MORE: Restart rules don't need reviewing, says Masi as 12 drivers warned for their part in Mugello chaos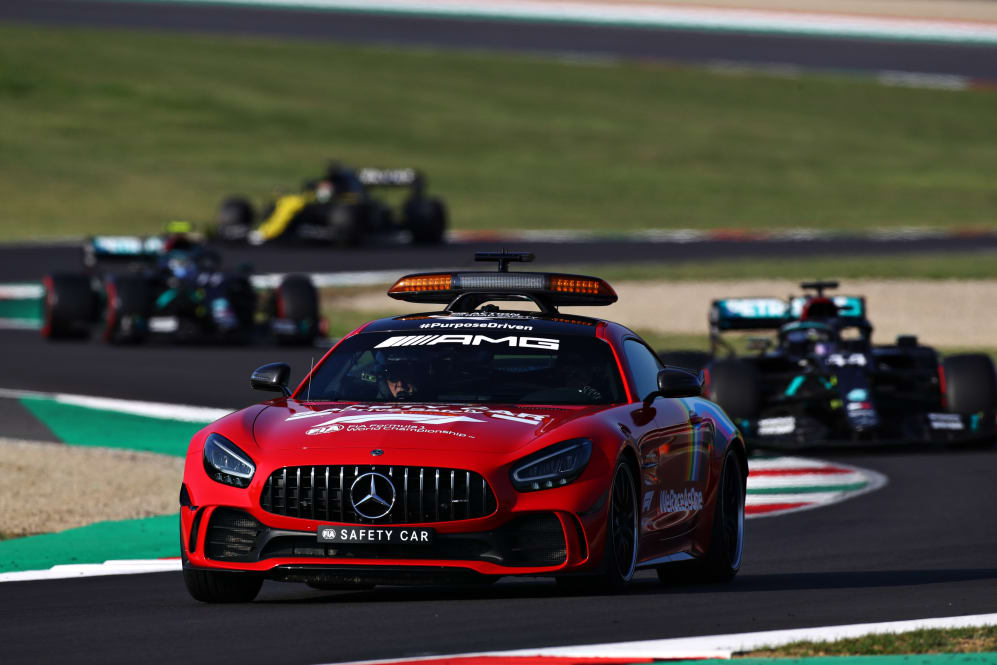 Before the days of team radio, the lights going out on the Safety Car was the only way of knowing when it was coming in and would never be turned off that late because cars further back wouldn't have time to see it.
Now we have radio it is taken for granted that everyone knows it is coming in, so the lights coming off seem to be more of an irrelevance, but actually turning them off so late made them become more relevant than ever in Mugello.
READ MORE: The Ross Brawn Column – Breathtaking Mugello more than lived up to the hype
2. The nature of the circuit
This was the first race at Mugello and it caused one of the most potentially dangerous pile ups we've seen for a while. But actually whilst the nature of the circuit contributed to the crash, it wasn't a characteristic exclusive to Mugello.
The long main straight meant that Bottas was correct to wait as long as possible before accelerating, given he'd lost the element of surprise by being unable to go before or during the final corner.
With such a long straight, if he'd have gone sooner it was very likely that Hamilton would have passed him using the slipstream, which he nearly did even with Bottas going slowly to the line, therefore effectively shortening the straight.
All in all, through points 1 and 2 Bottas didn't do anything wrong here and in fact took the most sensible restart approach. He kept a very constant speed on his run up to the start line which was as fair as he could be.
READ MORE: 'I'm not at all to blame' – Bottas takes no responsibility for dramatic restart crash
3. Drivers taking chances further back
Further back there were drivers who were either very opportunistic – or asleep at the restart leaving big gaps – or both, and this is ultimately what caused the crash, and got many of them a warning after the race from the stewards.
This opportunism seemed to start with Daniil Kvyat in ninth place, who held back further than usual to Lando Norris ahead, in a bid to get the run on the McLaren driver and all of those ahead.
This also meant that he had to pre-empt when Bottas was going to accelerate for the timing to be right. Ultimately he pre-empted wrong and had to brake again to slow the car down so as not to overtake Norris, who was also gradually accelerating and slowing, but not nearly as dramatically as Kvyat, who had left a bigger gap with which to do so.
This then created an exaggerated effect for every driver behind, who saw Kvyat go and thought the race was on, before slowing again. Each driver further back was accelerating earlier and for longer than the car ahead as they thought they were racing, and only realised they weren't later. That meant each car further back was travelling faster into the pack of cars than the car ahead.
READ MORE: Who were the Winners and Losers of the 2020 Tuscan Grand Prix?
This ultimately led to Antonio Giovinazzi being entirely blindsided as Nicholas Latifi jinked left of Kevin Magnussen and smashed into the rear of the Haas. If Giovinazzi hadn't done that though, it would have been Sainz behind or any other driver behind that, because the speed differential was too much between the drivers who were 'racing' and those who weren't yet.
Ultimately it's an unusual situation that we haven't seen much of before, but I'm sure the drivers will discuss what they can do to stop a repeat at the drivers' meeting in Sochi next time.