Feature
Leclerc gunning for 2019 repeat and grid penalties galore – What To Watch For in the Italian GP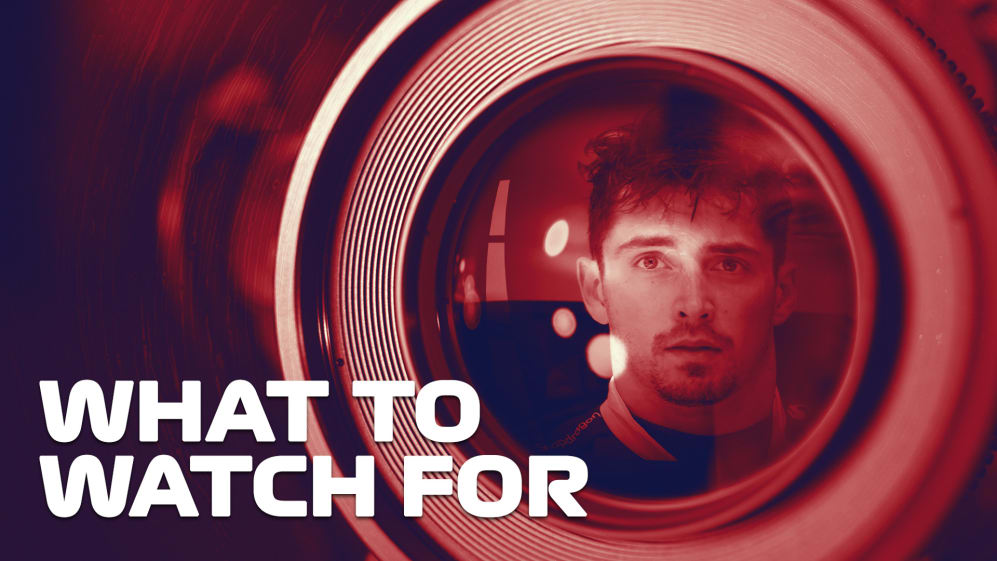 From a Ferrari on pole to a mixed-up grid behind, and from last year's winners looking strong to an unexpected debutant starting near the front of the field, we've picked out some key areas to keep an eye on when the lights go out at Monza…
1. Leclerc leading the way
Charles Leclerc was pessimistic about Ferrari's chances when it came to their home race, because the Scuderia were so far off the pace at the Belgian Grand Prix at the start of this triple-header.
READ MORE: Leclerc eyes another memorable Monza win after 'putting everything together' for pole position
Often, that is a barometer for the pecking order in Monza because of the similarities between the two tracks, but on Friday it quickly became clear that wasn't going to be the case.
Max Verstappen still looked like the quicker driver heading into qualifying and he was a threat at the front but Leclerc put it all together on his final lap to secure pole position outright, even before the multitude of grid penalties were applied.
From there, Leclerc is in an excellent position to try and repeat his 2019 victory and win in front of the tifosi for the second time, with George Russell alongside him on the front row and not expected to have the top speed to get ahead of the Ferrari. But maintaining the lead off the line will be crucial, with his main rivals facing a challenge to climb through from lower down the field.
2. Verstappen further back
Verstappen has been quick throughout the weekend and was in the mix for pole position during qualifying but ultimately fell just under 0.15s short.
And the championship leader already knew he had a five-place grid penalty to serve this weekend after taking a new power unit component, leaving him seventh on the grid.
READ MORE: Verstappen says he has a 'good chance' of challenging Italian GP pole-sitter Leclerc for victory on Sunday
That meant the focus from Red Bull has been on race pace knowing that they will need to fight their way through if they want to win – and Verstappen was strong on that front, enjoying a gap of around a quarter of a second over the rest of the field during Friday's running.
But that doesn't mean it's going to be easy for the Dutchman. For starters, the initial battle into Turn 1 can be fraught with danger, and at times it has been tough to fight through at Monza due to the way DRS trains can form, which could give him a group of cars to deal with, rather than him being able to pick them off one-by-one.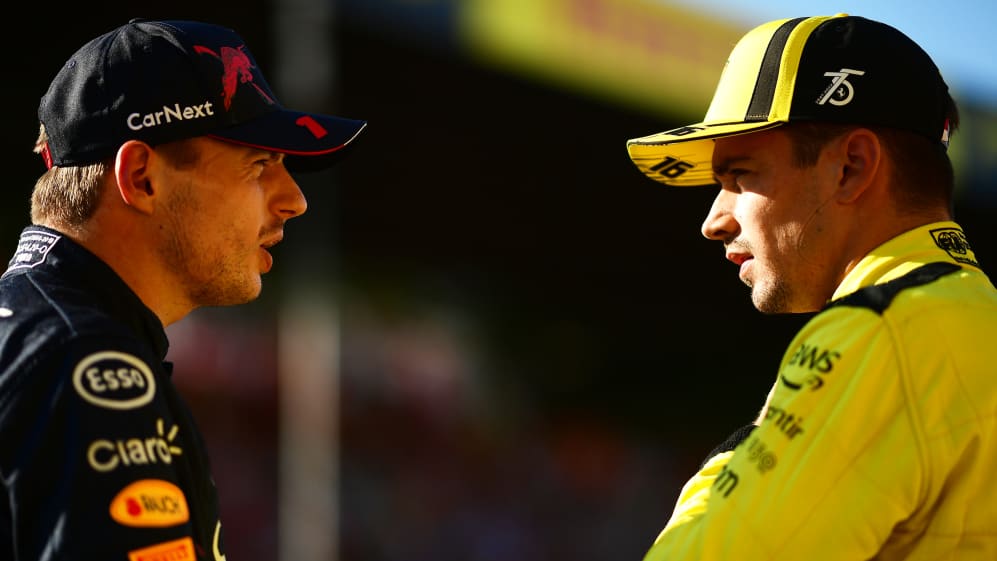 3. McLaren well-placed
A year ago, McLaren pulled off one of the most surprising results off the season by securing a one-two finish at Monza, with Daniel Ricciardo giving the team their first victory since 2012.
That day, Ricciardo started from second and Lando Norris from third, and they're only one place worse off this time around with Norris again in third and his team mate joining him on the second row.
READ MORE: 'We pretty much put it all together' – Norris and Ricciardo delighted with McLaren qualifying performance at Monza
While the romantics might be dreaming of a repeat result, the reality is that the McLaren is not as competitive as it was a year ago, and it's going to be a really tall order to get into the podium mix. But they are still in a better position than their main constructors' championship rivals Alpine, with Fernando Alonso sixth but Esteban Ocon down in 14th due to a grid penalty.
And with the other penalties for frontrunners, McLaren have their two drivers closer together than anyone else inside the top ten. Having worked so well together at Monza a year ago and with Ricciardo on form this weekend at a track he clearly feels comfortable at, the team will be hoping to use the two cars as a pair to help their cause.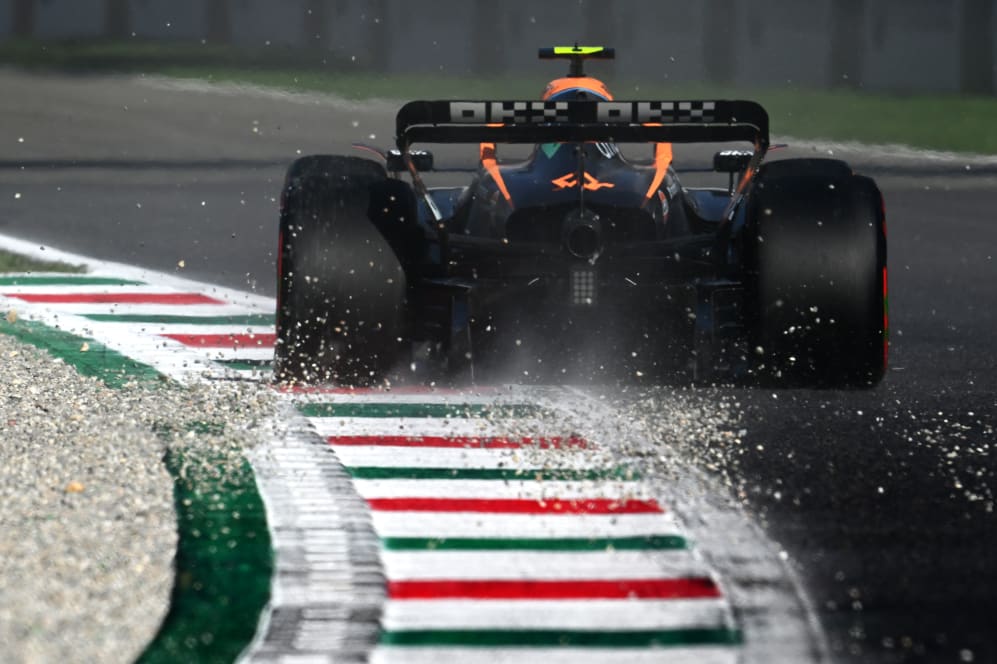 4. Nyck de Vries on his debut
Heading into the Italian Grand Prix weekend we already knew we were going to see Nyck de Vries on track as he was scheduled for FP1 with Aston Martin on Friday, and he duly enjoyed a solid run with the team before returning to his usual Mercedes reserve duties.
Those duties included a hospitality appearance in the Paddock Club on Saturday morning, which was when he got the call to say he'd be racing for Williams, and he had to leave his cappuccino and head to the paddock.
READ MORE: Albon stand-in De Vries explains how he went from F1 TV pundit to F1 driver as he secures top-10 start at Monza
With just one session to get reacclimatised with the Williams he drove in FP1 in Spain, de Vries then delivered an excellent qualifying performance to advance to Q2 and secure a top eight starting position once the grid penalties were applied.
It's going to be a tough ask for him to stay near the points in the first Formula 1 race of his career, especially after so little time to prepare, but he's put himself in a good position to gain plenty of valuable experience and stake his claim for a regular seat on the grid in 2023 – and it won't have gone unnoticed that he out-qualified regular Williams driver Nicholas Latifi either…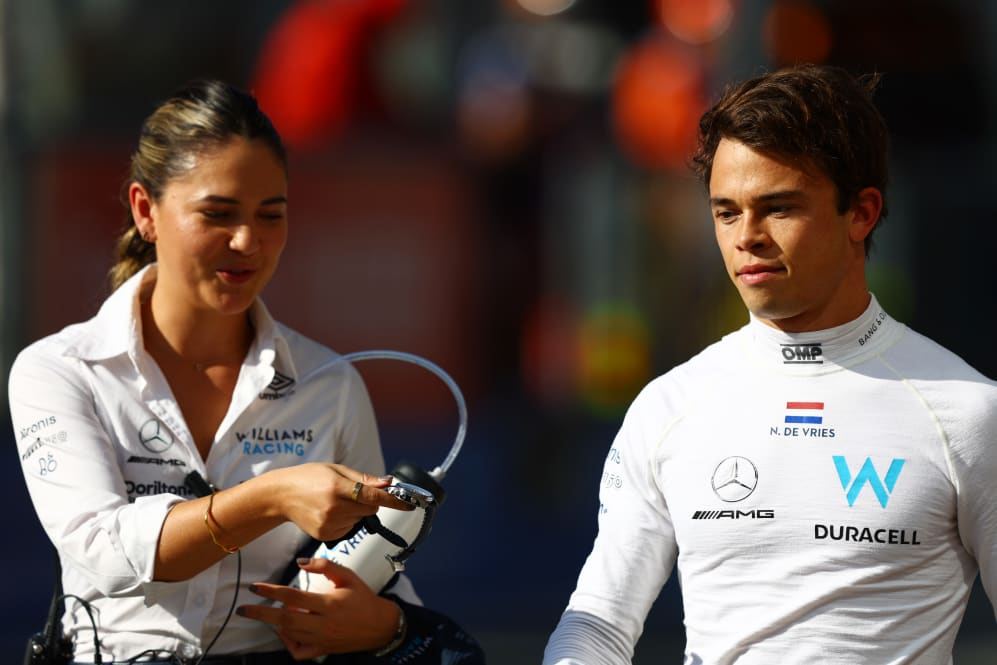 5. Hamilton and Sainz from the back
It took a while for the starting grid to be worked out after qualifying due to the number of grid penalties that needed to be applied this weekend, but some positions were never up for debate, including the bottom three of Carlos Sainz, Lewis Hamilton and Yuki Tsunoda after they all received power unit penalties that added up to a back of the grid start.
And with that comes the tantalising prospect of the trio trying to fight through the field in very quick machinery. All three of their team mates made it into Q3, and Sainz and Hamilton were third and fifth fastest respectively. Tsunoda didn't go chasing a headline lap time, but the AlphaTauri has been very quick in a straight line, so all three should be able to make some moves on Sunday.
READ MORE: Russell sets his sights on Leclerc at the start as Hamilton approaches Italian GP with 'glass half full' from P19
While we regularly see one driver out of position, to have three trying to fight through creates the added complication of also having to fight with each other at the same time, and while Tsunoda might not be in that battle he still could be a headache for both Sainz and Hamilton in the early stages.
Sergio Perez is not much further up the grid in 13th place, and given the pace Red Bull, Ferrari and Mercedes have shown so far this weekend, a Safety Car interruption could well put them into podium contention too.