Feature
LONG READ: Ferrari on what went wrong in 2019 – and what they've learned for 2020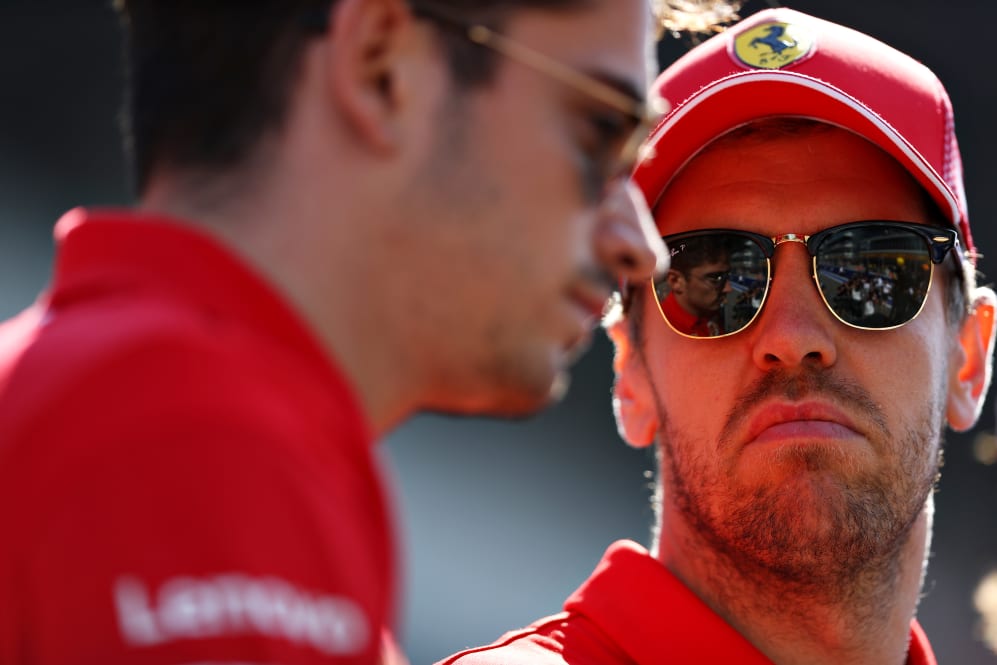 Honesty and pragmatism. That was the theme on Wednesday, when Ferrari welcomed a select group of media into the inner sanctum of their impressive headquarters at Maranello for a Christmas lunch…
Ferrari have traditionally given very little away with regards how they go about racing in F1. They've favoured a closed-door approach. But ahead of this season, they opted to change that policy. Their intention was to be more open, to give reasoning behind decisions – good or bad. It's one thing to say it, quite another to deliver, but deliver they have.
They've owned up to the many mistakes during the season, answered their critics when Sebastian Vettel and Charles Leclerc have squabbled on track and resolutely defended themselves – rather than stay quiet – when there was speculation regarding the legality of their car.
And in the newly-built Centro Stile at Maranello – where around 70 people work on the design and styling of their road cars – CEO Louis Camilleri and Team Principal Mattia Binotto made themselves available to field questions – over the course of two hours - on anything from their failures with the 2019 programme to the way they handled their drivers. No other team holds such an event.
In Australia, there were good reasons for not having great performance
Pre-season suggested Ferrari would be the team to beat, and Binotto now admits even the team were convinced they were top of the pile. But when they turned up in Melbourne, Mercedes convincingly beat them. Binotto described it as a "cold shower" but added "in Australia, there were good reasons for not having great performance, we made a bad choice in terms of cooling and on power unit management".
READ MORE: Ferrari lost the championship when we designed the car, says Binotto
Bahrain would have delivered victory had it not been for a reliability issue for Leclerc and that led Ferrari to believe Australia was just an off-weekend. But it was in fact Bahrain that presented the false dawn. And Binotto admitted it took the team "a while" to realise their car was off the pace.
They took a methodical approach to trying to work out what was going wrong, but Binotto conceded "not being able to detect the weaknesses" and "not being able to do the right performance assessment of our performance at the time" in the first half of the season hurt them. Mercedes took advantage, winning all but two races before the summer break – those defeats inflicted by Red Bull, not the team in red.
Ferrari had work to do. And work they did. Race pace and stability under braking were addressed and when the season resumed in late August they had extra downforce, different aero configurations and different set-ups available. "If you look at the cornering performance, if on average we were six-tenths off the pace in the first half of the season, we were able to reduce it to two-tenths in the second half," said Binotto.
They promptly won three races – Belgium, Italy and Singapore – and suddenly looked like they had the best overall package. But then things unravelled again. And their performance tailed off, coinciding with questions about the legality of their car – and in particular their engine. But Binotto was staunch in defence. "We have never changed our way of operating the engine for the last part of the season showing that somehow our power unit has full legality, otherwise had that not been the case, if there would have been any non-legality, it would have come out at the very first check."
We have never changed our way of operating the engine... if there would have been any non-legality, it would have come out at the very first check
Having trailed Mercedes since the start of the hybrid era, Ferrari had out-developed them to the point they now had the best PU on the grid. Binotto reckons they had an 80bhp deficit to Mercedes in 2014. Now "we have got a small advantage compared to what they had at the time," he added. Insiders suggest there's been swing of more than 100bhp – a stunning achievement.
But in pushing engine performance, there have been failures. Bahrain was one such instance. Russia another. On both occasions, the team should have won. That hasn't been their only weakness, though. Strategy hasn't been the best – Monaco is the clearest example – and that will be punished when you're competing against a Mercedes squad that is operationally the strongest F1 has ever seen.
It's a lot of methodologies showing that we need to improve ourselves 360 degrees... that's the challenge we are facing for the next year
"Pit stops were also not good enough," admits Binotto. "On many occasions ours were over six seconds, which is not acceptable for a Ferrari team. And when you have to be perfect to win, you need to be perfect as well from a team point of view and mechanics and pit stops.
"It's not a matter of skills. It's not a matter of individuals. After all, the way we are approaching the problems is through practice. It's through a lot of training. A lot of analysis, a lot of tools. It's a lot of methodologies showing that we need to improve ourselves 360 degrees. And that's the challenge we are facing for the next year."
The other weakness has been the drivers' relationship on track. Binotto has described having a line-up of four-time world champion Vettel and rising star Leclerc as a "luxury". He maintains this view – but from the outside it has looked more like a headache.
READ MORE: 'I must do better in 2020' – Vettel
Early on, Ferrari opted to back Vettel over Leclerc in trying to maximise the team's overall result, but this stopped when Leclerc emerged as the stronger of the two. Leclerc, in only his second year, made mistakes – such as in Baku when he crashed in qualifying having been the man to beat – but Vettel has made more. "Charles' performance had obviously had an impact [on Vettel's form]," admits Camilleri.
It then all came to head in Brazil, when the two collided – forcing both into retirement. Camilleri described it as a "nightmare". Given the way the rivalry had been developing, a collision was coming. Stern words were had back at Maranello and Camilleri – who is clearly a 'glass half full' CEO – reckons that nightmare was required to ease the tension that had been growing.
READ MORE: Leclerc says he and Vettel need to be 'less aggressive' to avoid Brazil crash repeat
"There's a great respect between them," he said. "I think you sometimes need a crisis to put the goalposts in the appropriate place. And I think they both realised that Ferrari was the big sufferer in this collision that they created. And I actually think going forward, it gives Mattia a much better way of managing them, but also renders them significantly more receptive because they realise how they screwed up."
In terms of explaining the difference in performance between Vettel and Leclerc, the team have put it down to Leclerc dealing with the tricky car better than the German. "[Sebastian] has been uncomfortable with the car at the start of the season, certainly with the braking instability," said Binotto. "The challenge for him has been [having] a good benchmark as well, because having such a fast team mate gave him some headache" and he was "under a lot of pressure" but "he reacted very well in the second half". He added: "[Leclerc] was coping a bit better with the type of issues [with the car] because of his driving style."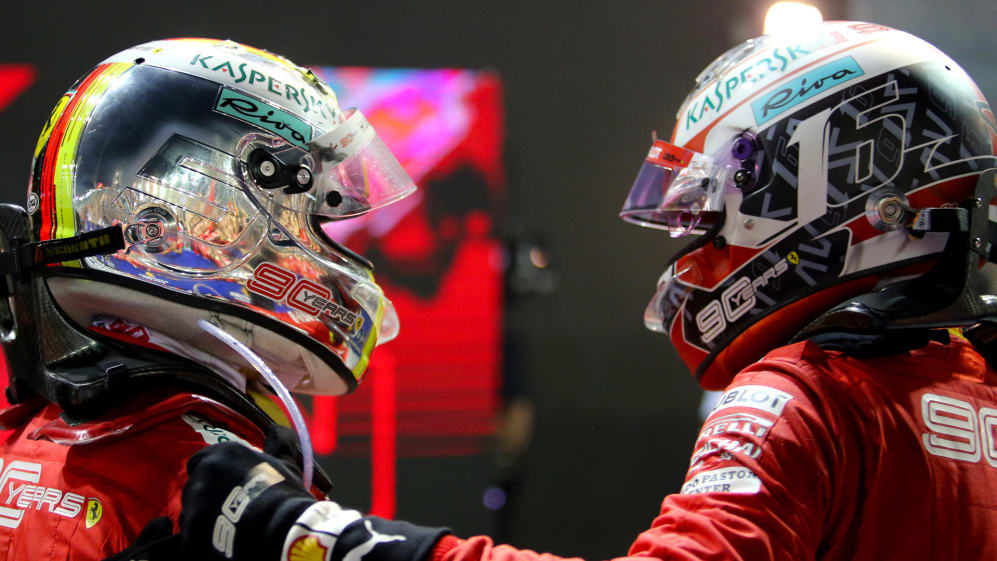 In Leclerc, they have found their future, with Camilleri confirming that the Monegasque has a "long-term" arrangement with the team. Binotto added: "His season has been outstanding for what he achieved in the first year [at Ferrari]. We should not only look at the speed on track but the way he's interacting with the engineers, his leadership of the team".
When you're using terms like "crisis", "nightmare" and "cold shower" to describe your season, you know things haven't gone to plan. Ferrari have failed once again to deliver a world title. But they were closer than they've been in the hybrid-turbo era. And rather than make rash decisions with staff changes, as they have done in the past, Camilleri spoke of "stability" and "patience".
READ MORE: Ferrari the first team to announce 2020 F1 car launch date
The culture of fear that once swept the halls of Maranello seems to have been eradicated. They are admitting their mistakes, of which there have been many, and remaining united. This year was not good enough for Ferrari. They demand victory. But there's a sense they are not panicking and instead trying to put the pieces in place to end that barren run.