'Mentally it's been a roller coaster' – Russell admits uncertainty over Williams drive was 'unsettling'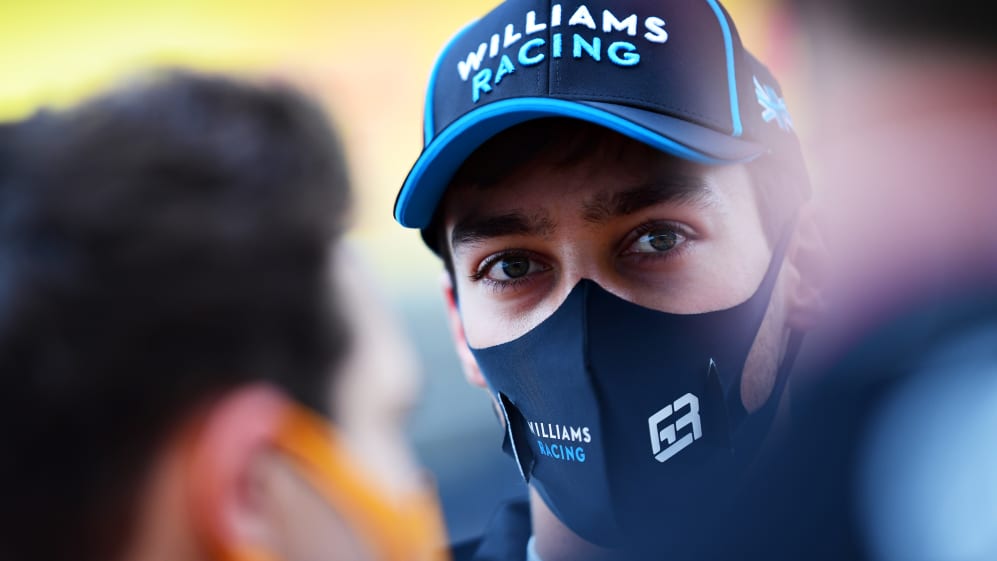 George Russell has admitted that the speculation earlier this year over whether he might lose his seat at Williams did make it difficult to focus on the job at hand.
After it was announced that Sergio Perez would be leaving Racing Point at the end of the season, the Mexican was linked with Williams and is even understood to have held a meeting with the team. That speculation was only fuelled when Williams Acting Team Principal Simon Roberts refused to comment on the reports at the Portuguese Grand Prix in late October.
In the end, Roberts shut down any further talk of Perez joining by confirming Russell and Nicholas Latifi would continue for 2021 at the following race at Imola, but Russell now admits the speculation did weigh on his mind, as he explained on the latest F1 Nation podcast.
READ MORE: Williams boss shuts down Perez speculation by confirming Russell for 2021
"It was unsettling. When you see all of this speculation, I knew it was all speculation, but there's no smoke without fire sort of thing," he said.
"It has been a crazy, crazy month to say the least. Mentally, it has been a roller coaster, but that's what Formula 1 is about. There are only 20 drivers in the world. It's not meant to be easy. It's not meant to be an easy ride – I'm still at the start of my career.
"I guess you have to have these ups and downs. First you go through everything around the Portuguese Grand Prix: whether it was true, whether it was not, it did play a factor on my mind."
But despite that uncertainty, Russell says the race meeting at Portimao was his strongest weekend in F1 so far.
READ MORE: 'Lewis helped me become a better racing driver' – Russell on what he's learned from the seven-time champ
He continued: "I went out there, focused on my job, and the Portuguese Grand Prix was probably the best weekend I've ever had in Formula 1, which made me really proud of the job I did and how I handled everything that was going on.
"And then equally I went to Imola filled with confidence and Imola was going to surpass Portugal as my best weekend. Not just because of the position; in all honesty, racing's about where you finish, it's about the stopwatch, but we all know there's so much more to it than just that."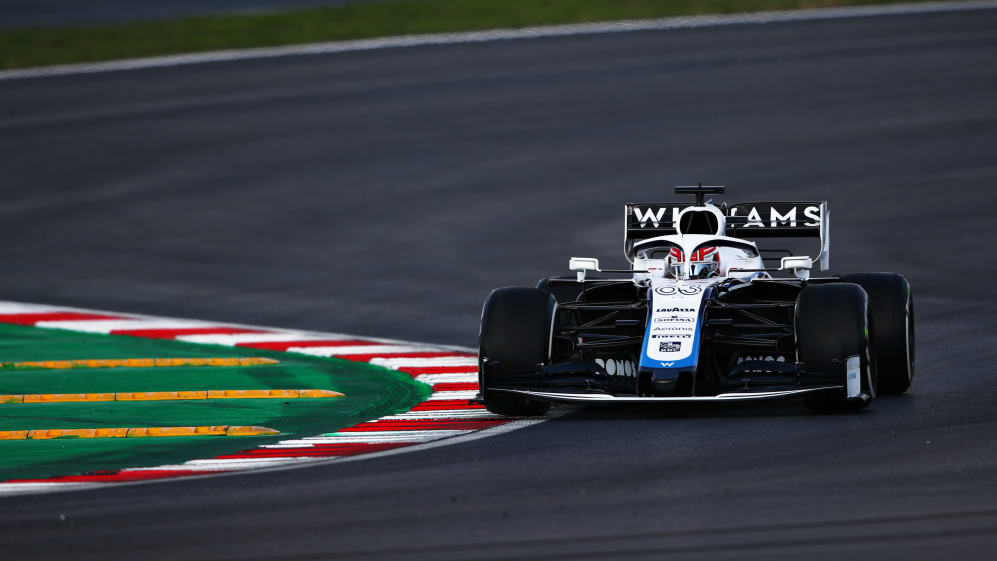 Of course, it was at Imola where Russell crashed behind the Safety Car, which was an unfortunate end to what he says had been a "fantastic" race up to that point. Support from the likes of Lewis Hamilton and Fernando Alonso kept him afloat, however.
"Imola was just a fantastic weekend, how we dealt with it. And yeah, just heart-breaking, but following it, the amount of support I got from so many world champions, team managers, everybody, it meant so much to me in all honestly.
READ MORE: Russell's Safety Car crash looked silly, but it's easier to do than you might think – trust me
"I'm doing my utmost to show what I can do on track, what I can deliver."
Russell is now gearing up for the Bahrain Grand Prix hoping for a first career points score this weekend, as F1 heads into the final triple header of the season.