Mercedes' Wolff to miss first Grand Prix since 2013 at Interlagos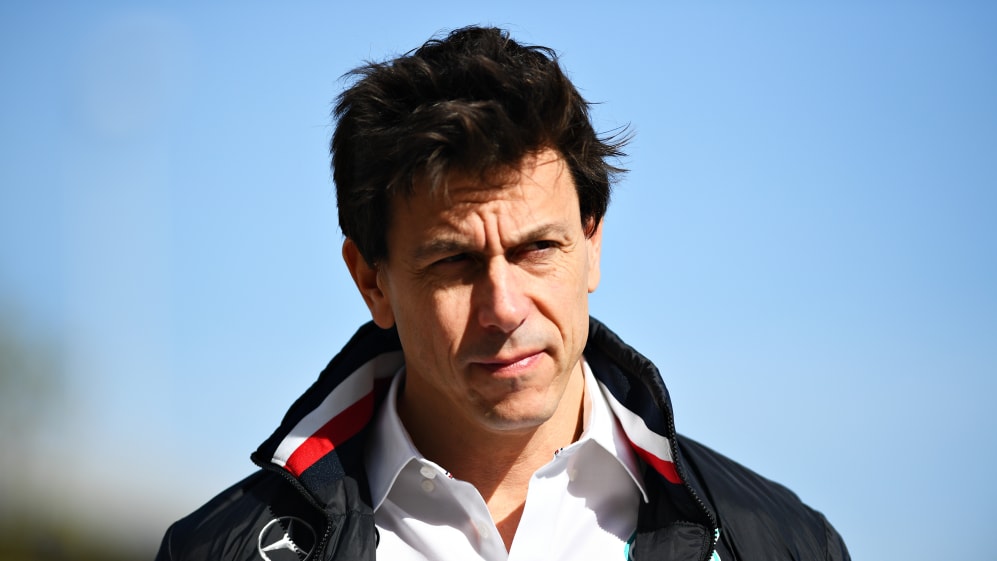 With a sixth-straight double championship in the bag, you'd forgive Mercedes Team Principal Toto Wolff for skipping a race or two – and that's exactly what he's planning on doing, with the Austrian announcing that he won't be in attendance at this weekend's Brazilian Grand Prix, the first race he'll have missed since 2013.
With Lewis Hamilton having claimed his sixth drivers' title last time out at the United States Grand Prix, marking a record-breaking sixth double title for Mercedes, Wolff confirmed he will not be travelling to Sao Paulo, and will instead be focusing on other "topics" in Europe.
READ MORE: The 10 key moments in Hamilton's 2019 title charge
"Brazil will… be the first race since 2013 that I won't attend," said Wolff. "With both championships secured, it gives me more time in Europe to focus on other open topics.
"Despite this record-breaking achievement, I still feel a lot of hunger and desire for more achievements," he added. "There's no sense of complacency. Everybody is still determined to keep on improving."
With little for the team to shoot for on track – the constructors' title having been decided in Mercedes' favour at the Japanese Grand Prix in October – Wolff nonetheless wanted to see Mercedes finish 2019 "on a high", beginning at the circuit where Hamilton benefitted from Max Verstappen's contact with Esteban Ocon to win last year, as the team claimed their fifth constructors' title.
READ MORE: The culture behind Mercedes' greatness
"We have two races to go in the 2019 season and we want to end this season on a high," said Wolff. "[Interlagos] is a very short track which makes qualifying particularly challenging as the margins are very small. We have generally not had the fastest car on Saturdays since the summer break, but we were able to take pole in Austin and will try to fight for a front-row start again at Sao Paulo."
Mercedes are on a current streak of four consecutive race wins since the Russian Grand Prix, having arrested the momentum of rivals Ferrari, who won the first three rounds after the summer break in Belgium, Italy and Singapore.