Midfield 'will be very competitive again' in 2019 – Szafnauer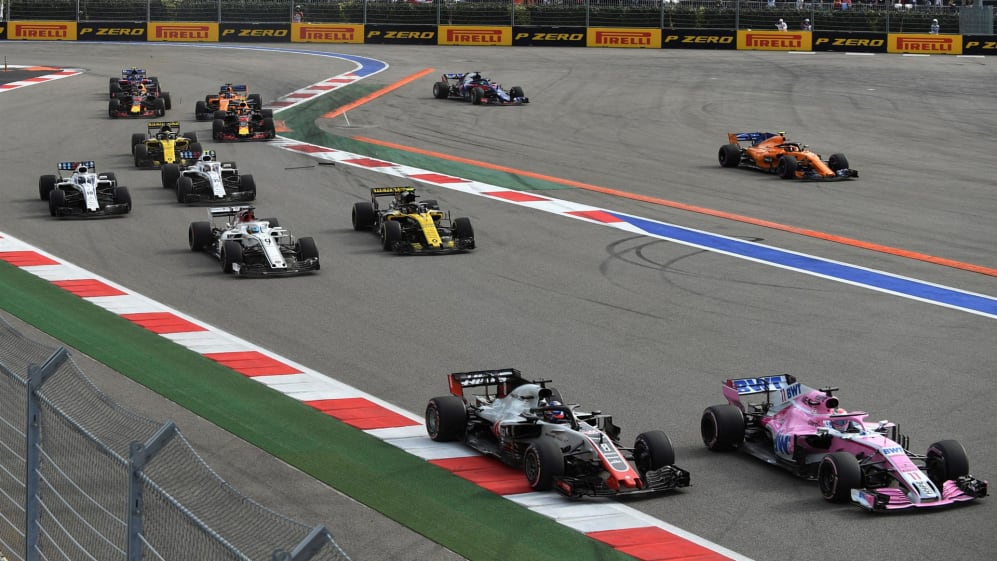 While a fierce fight raged at the head of the field in 2018 between Mercedes, Ferrari and Red Bull, the action was just as red-hot behind as well, with Renault, Haas, Sauber, McLaren, Toro Rosso and Force India (now known as Racing Point) all going at it tooth-and-nail to earn the 'best of the rest' spot in qualifying and the races. And according to Racing Point Team Principal Otmar Szafnauer, we should expect that midfield battle to be just as punchy in 2019.
With the top three teams out on their own in 2018, the remaining squads were left to squabble over fourth place in the constructors' championship, a mantle that Renault finally claimed in their third year back in F1 as a works outfit.
The Anglo-French team were chased all the way by an improving Haas team, however, while Force India would have been in the mix too had a mid-season consortium-led buy-out not wiped out all of their accumulated points up until the Hungarian Grand Prix, leaving the reborn Racing Point Force India – now rechristened Racing Point – to end up seventh behind McLaren.
And with only Williams failing to score double digits in the constructors' championship this year, Szafnauer is predicting another hard-fought campaign for his squad in 2019.
"2019, I think, will be very competitive again in the midfield," said Szafnauer during his episode of the official F1 podcast Beyond The Grid, presented by Bose. "We saw Haas were much more competitive this year. Renault too finished fourth in the championship, Toro Rosso I believe will be sharing a lot with Red Bull next year, including the engine – [and] Honda will be getting better. So the midfield fight is going to be intense and we hope that we can be in that fight and be successful being the top of the midfield, so that would be fourth."
Racing Point's chances of success have been given a boost, meanwhile, by the influx of financial support from Lawrence Stroll, who led a consortium in the summer buy-out of Force India and whose son Lance will drive for the team in 2019 alongside Sergio Perez.
In the face of Renault's works team spending power, Haas' ruthlessly efficient business model and Toro Rosso benefitting from increased ties with Red Bull – to say nothing of a Kimi Raikkonen-led Sauber attack or the chance of a consistently on-form McLaren in 2019 – Racing Point will need to start converting their newfound extra dollars into on-track performance quickly if they're to keep their heads above water in the midfield.
Listen to the full episode of Beyond The Grid featuring Otmar Szafnauer