Norris calms expectations for Azerbaijan after Monaco podium, saying McLaren won't be 'anything extraordinary'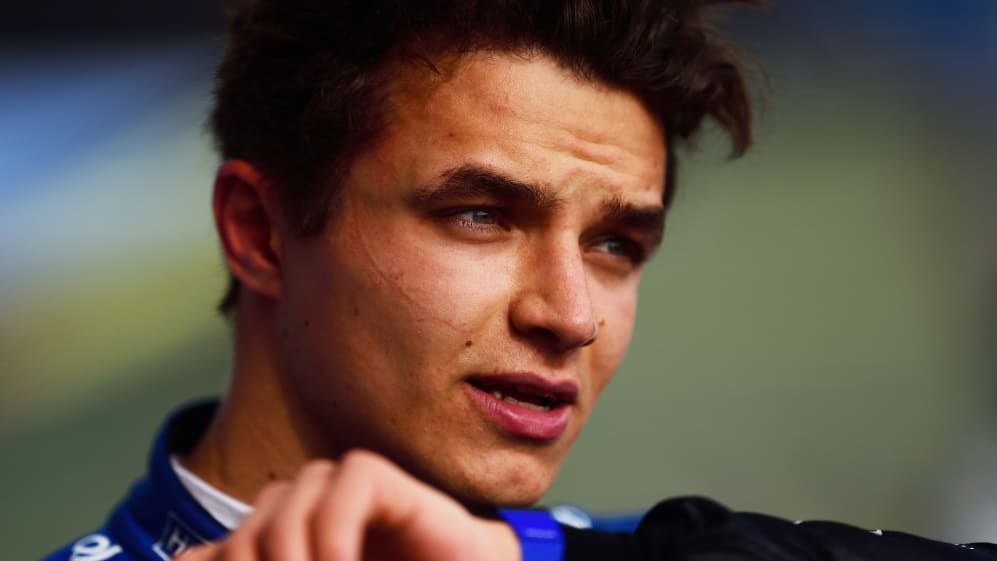 Ferrari aren't the only ones expecting a reality check at Baku, as McLaren's Lando Norris says he's keeping his expectations in line for the Azerbaijan Grand Prix, even after scoring a maiden Monaco podium last time out.
Norris sits third in the Championship after finishing third in Monaco for his second podium of the season so far (after Imola).
Former team mate Carlos Sainz teased Norris that his McLaren will be a 'rocket' in Baku, though the 21-year-old McLaren ace has been quick to quash expectations of another rostrum in Azerbaijan, a venue that oozes drama every time the F1 circus rolls around.
WATCH: Lance Stroll's maiden podium and 4 more feelgood moments from the Azerbaijan GP
He explained: "I think we can be confident and optimistic that we can go well; I don't think we'll be anything extraordinary. I'm expecting I think we've got a good plan. I think we've shown over the first five races that we have a good car on all the tracks but yes, I don't know, I don't think we can say we'll be quicker than Mercedes or Red Bull but we'll keep our heads down and try and see what we can do."
The Briton explained that while he's well into his third season with the Woking squad, and well ahead of new team mate Daniel Ricciardo (12th in Monaco, eighth in the Championship), he's still adapting to the nuances of the 2021 MCL35M challenger.
"I think the last two years, I've just been getting used to driving a Formula 1 car altogether. It takes longer than some people think," he said. "You can feel comfortable but it's about extracting that last tenth and so on which is a lot trickier to do.
READ MORE: Ricciardo reveals how he's trying to 'unlock' potential of McLaren after disappointing Monaco GP
"This year the car is different. There are different things on the car, and you have to drive it in a different way. I'm still learning a lot now with every race we do a lot about the car. I'd say Monaco was my best qualifying that I've done, and I've made mistakes in previous qualifying and races because I've not known about the car enough and I'm still learning about things."
This year's McLaren has the Mercedes power unit providing thrust, while McLaren have been getting to grips with the 2021 aero regulations that have proved tricky to navigate around for even the likes of Red Bull and Mercedes. Norris explained that he had to adapt his driving style this season, as a result.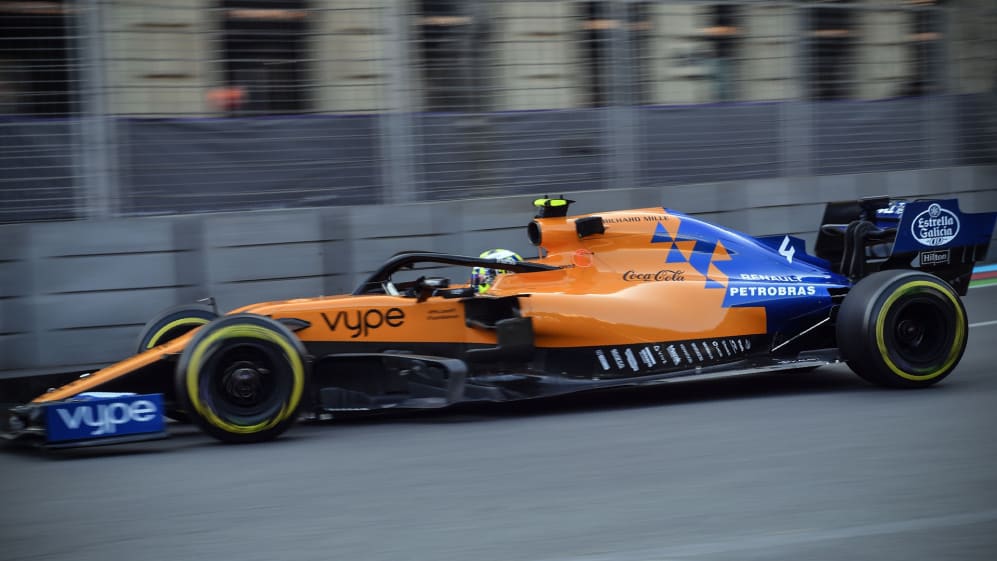 "Especially in Bahrain, for example, and the first couple of races of the season, I was driving it too much like last year's car and had to adapt to driving this year's car. There are definitely a lot of differences and it's not been easy going from last year's the last two year's car to this year's and I can't just drive it the same way and just be a better driver.
READ MORE: Verstappen says he 'can't be bothered by mind games' with title battle set to continue in Baku
"I've had to adapt to lots of things… I can't drive it the way I want to, you have to adapt, each one is different and you have to get used to it. Even this year, the car is different, I've had to change and it took a good two or three races to get used to it from last year to this year," he added.
McLaren are two points ahead of Ferrari in the Championship ahead of Baku, but neither team is confident of their chances at this street circuit as Carlos Sainz and Charles Leclerc have warned that there may not be a repeat of their Monaco success.