Odds and betting lines for the Portuguese GP – Who's good value for a podium as F1 returns to Portugal?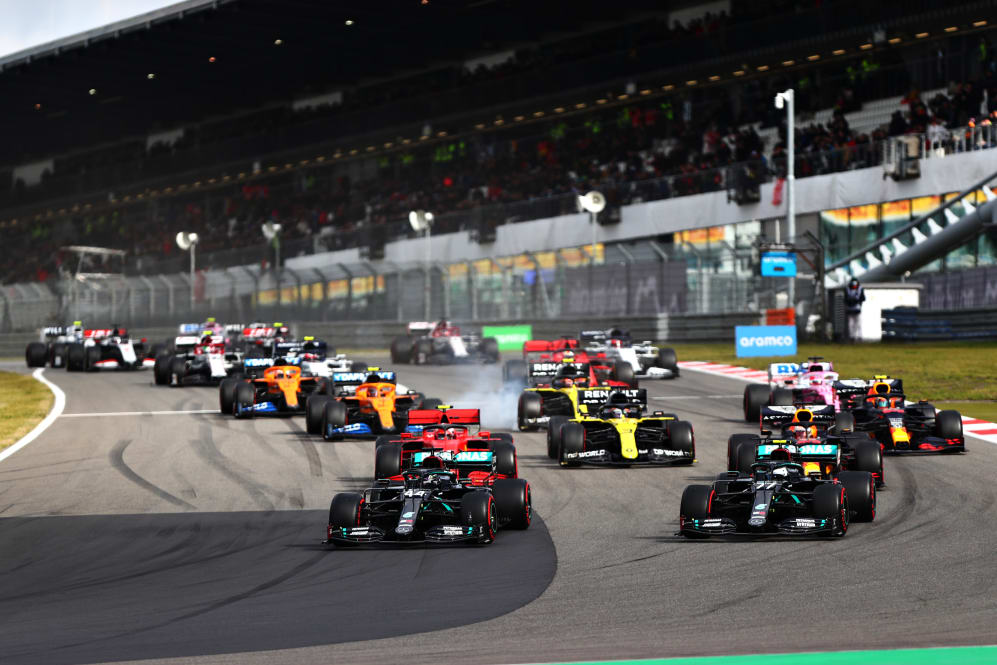 The Portuguese Grand Prix is back on the F1 calendar for the first time since 1996 – but it's an all-new venue for Formula 1, as we head to the Autodromo Internacional do Algarve, or Portimao as it's known by race fans. Here are the betting lines for pole, victory, fastest lap and more this weekend, as provided by 188BET.COM.
188BET's odds are presented in decimal form: for every $1 wagered you would win the figure represented by the odds; so if Lewis Hamilton is favourite at 1.50, you would win $1.50 for every dollar bet.
FORM GUIDE: Who is best-placed to conquer the new-to-F1 Portimao circuit?
What are the odds for the win?
Understandably, Lewis Hamilton leads the betting here, as the six-time champion goes in search of his record-breaking 92nd win this weekend. But note the tightness of Valtteri Bottas and Max Verstappen's odds, Verstappen looking to unlock more performance from Red Bull's upgrade package for the RB16 at Portimao, to spoil Mercedes' party.
Lewis Hamilton 1.40
Valtteri Bottas 4.50
Max Verstappen 5.00
Sergio Perez, Daniel Ricciardo 51.0
Alex Albon, Carlos Sainz, Charles Leclerc, Lance Stroll, Lando Norris 101
Esteban Ocon, Pierre Gasly 151
Sebastian Vettel 251
Antonio Giovinazzi, Daniil Kvyat, Kimi Raikkonen, Romain Grosjean, Kevin Magnussen, George Russell, Nicholas Latifi 901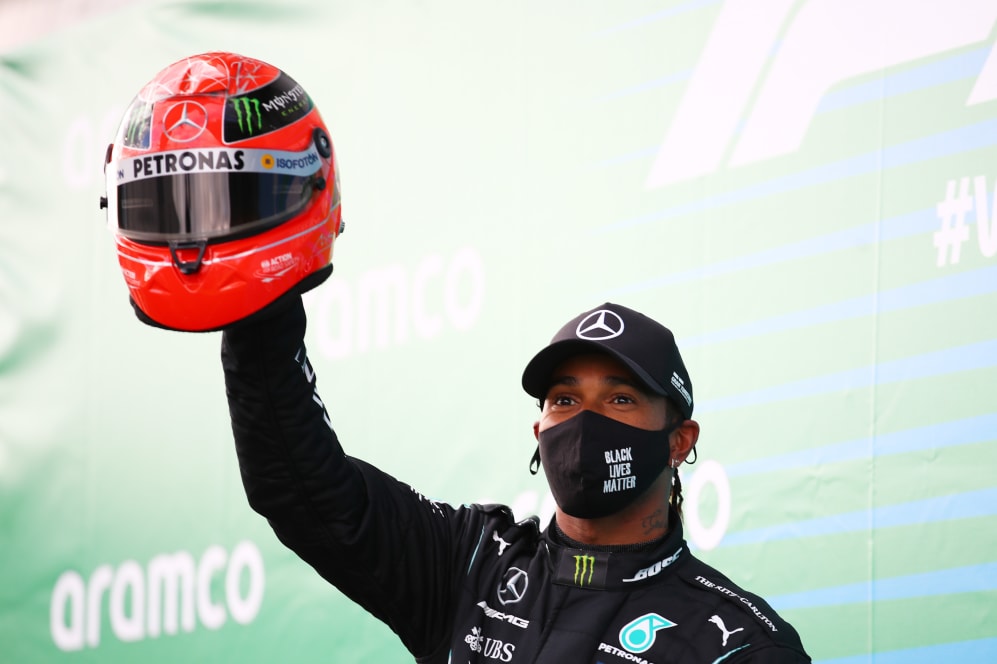 What are the odds for fastest in qualifying?
Despite Bottas having taken a commanding pole position last time out at the Nurburgring, it's Hamilton who's favourite to add to his pole tally in Portugal, his odds perhaps helped by the fact that he's one of just a handful of drivers to have previously driven an F1 car at Portimao (when he tested for McLaren at the track in 2009).
READ MORE: Grosjean and Magnussen announce they are to leave Haas at the end of 2020
Verstappen was just 0.037s off Hamilton's P2 time in qualifying last time out, though, so looks an interesting outside bet – contingent again on how much extra pace he can extract from the Red Bull this weekend.
Lewis Hamilton 1.50
Valtteri Bottas 2.90
Max Verstappen 10.0
Daniel Ricciardo 41.0
Sergio Perez 51.0
Alex Albon, Carlos Sainz, Charles Leclerc, Lando Norris, Lance Stroll 67.0
Estevan Ocon 151
Pierre Gasly 201
Sebastian Vettel 251
Daniil Kvyat 601
Kimi Raikkonen, Antonio Giovinazzi, Romain Grosjean, Kevin Magnussen, George Russell, Nicholas Latifi 901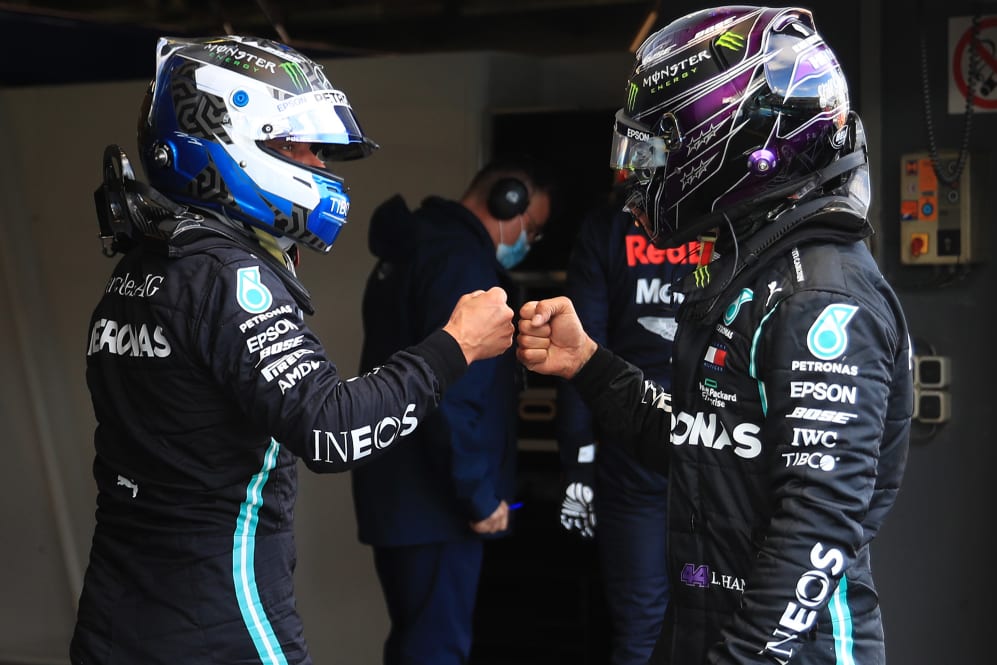 What are the odds for a podium finish?
Following Daniel Ricciardo's P3 in Germany, we've now had 10 podium finishers so far in 2020, meaning that if another driver adds their name to the list this weekend, it will be the most we've seen in a season since 2012.
READ MORE: Who will win the fascinating race for P4 in the drivers' championship this season?
Sergio Perez has finished P4 for the past two races, while the Mexican has a history of nabbing rostrums – having taken eight in his career so far, all in 'midfield' machinery – so could be a driver to look out for.
Lewis Hamilton 1.10
Valtteri Bottas 1.20
Max Verstappen 1.30
Daniel Ricciardo 3.75
Sergio Perez 5.00
Alex Albon 8.00
Carlos Sainz, Charles Leclerc, Lance Stroll 15.0
Lando Norris 17.0
Esteban Ocon 21.0
Pierre Gasly 26.0
Sebastian Vettel 34.0
Daniil Kvyat 51.0
George Russell, Kevin Magnussen, Kimi Raikkonen, Romain Grosjean, Antonio Giovinazzi, Nicholas Latifi 901
What are the odds for fastest lap?
Verstappen snatched fastest lap honours from under the nose of Hamilton last time out, taking his second bonus point of the year. But with six drivers having taken fastest laps so far this season, including the likes of Daniel Ricciardo and Carlos Sainz, there's certainly some hot competition in the category.
Lewis Hamilton 2.10
Valtteri Bottas 3.00
Max Verstappen 3.75
Alex Albon, Daniel Ricciardo 21.0
Sergio Perez 34.0
Lando Norris 41.0
Charles Leclerc, Carlos Sainz 81.0
Lance Stroll, Esteban Ocon, Pierre Gasly 151
Daniil Kvyat, Sebastian Vettel 201
Kimi Raikkonen, Antonio Giovinazzi, Romain Grosjean, Kevin Magnussen, George Russell, Nicholas Latifi 251