'One DNF and the gap is gone' – Wolff not getting carried away despite dominant 2020 opening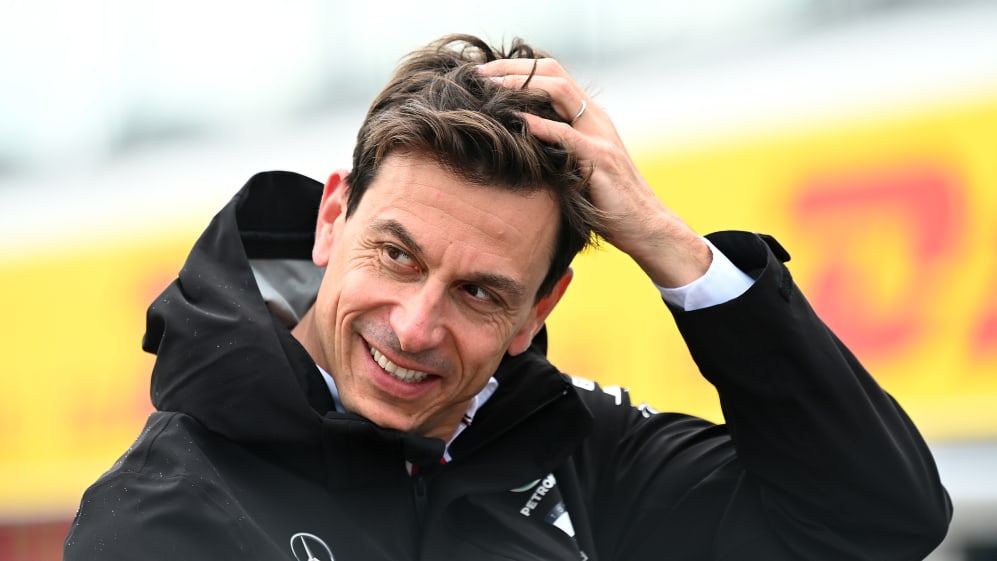 Three races of 2020 down, three Mercedes wins in the bag. But if many are already predicting an easy run for the Silver Arrows to their seventh straight double championship, Team Principal Toto Wolff isn't, claiming the team's current advantage over their rivals is "nothing".
Speaking after Lewis Hamilton's Hungarian Grand Prix victory over Red Bull's Max Verstappen – which came off the back of wins for Valtteri Bottas at the season opening Austrian Grand Prix, plus a victory for Hamilton at the Styrian Grand Prix follow-up – Wolff was asked what it was like to see his competition falling apart in the face of Mercedes' dominance this season.
"I'm not sure I'm seeing the competition fall apart," replied Wolff, "because you can see that Red Bull was struggling all through the weekend and then they had a pretty decent race car, a car that didn't look like it could start and the mechanics did a really awesome job on the car there.
READ MORE: Last-gasp fastest lap on way to victory was 'crucial risk' says Hamilton after 86th career win
"The gaps are nothing. If you look at the driver points' standing, it's 30 points that after three races we have with Lewis to Max. So you have one DNF and all the gap is gone, so we just need to keep going.
"We mustn't be carried away with thinking we are the greatest, because then you start quickly losing."
2020
Drivers' standings after the Hungarian Grand Prix
POSITION
POINTS

1

Lewis

Hamilton

Mercedes

63

2

Valtteri

Bottas

Mercedes

58

3

Max

Verstappen

Red Bull Racing

33

4

Lando

Norris

McLaren

26

5

Alexander

Albon

Red Bull Racing

22
It hasn't all been plain sailing for Wolff and his team, with 'electrical noise' issues at the Austrian Grand Prix having forced the team to quickly find solutions to their problems. But it was partly because of overcoming those issues that Wolff felt even more satisfied with his team's tally of three wins from the first three races.
"I think it's important to pick up every point and I've always said that every session needs to be optimised, and every race weekend needs to be optimised to collect points," said Wolff. "And in a way, the achievement of the team scoring three victories out of three races is something we can be proud of.
READ MORE: Why Hamilton's Hungarian GP win wasn't as straightforward as you might think
"We have solved the problems that we had in Spielberg 1, and we need to be happy with how it panned out so far. But the gaps are never big enough in order to get comfortable and we need to continue to work. There's another three races that will be very important and hopefully good ones for us, but I'm relieved once it's done – and we haven't even done 20% of the championship yet, so we have to continue to push."
Despite Wolff's caution, Mercedes enjoy a 66-point lead over closest rivals Red Bull after the opening three Grands Prix of the season, meaning they look like a no-brainer pick for your F1 Fantasy team (and if you haven't signed up yet, it's not too late).