Opinion
OPINION: Why Mugello underlined the difficulty Bottas has stopping the Hamilton juggernaut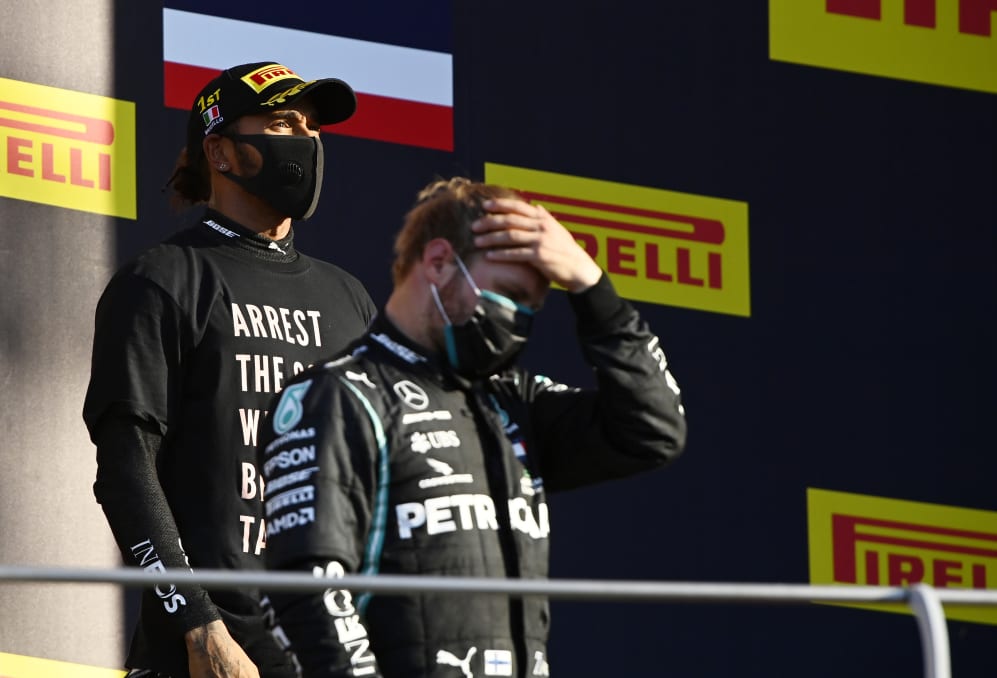 Irony is probably just another thing that Valtteri Bottas can do without right now, as his season continues to under-deliver after such a promising start when he won the opening race so comfortably in Austria.
Coming off a disappointing showing in Monza, he really needed to turn things around in Mugello. And through practice, as he led Nemesis Lewis Hamilton in all three sessions, it seemed as if he was putting his previous experience of the 5.245-kilometre wonder-track to excellent use.
READ MORE: 'It has to turn out well for me at some point', says beaten Bottas
FP1 saw him lap in 1m 17.879s to Lewis's 1m 18.409s (0.530s). In FP2 it was 1m 16.989s to 1m 17.196s (0.207s). In FP3, 1m 16.530s to 1m 16.613s (0.083s, with Max Verstappen separating them on 1m 16.547s).
Relatively small margins, true, but not so small as some of those by which Lewis had beaten him for the pole in Styria (1.428s), Hungary (0.107s), Silverstone 1 (0.313s), Spain (0.069s), Spa (0.511s) and Monza (0.069s), or those where Valtteri had the upper hand in Austria (0.012s) and Silverstone 2 (0.063s).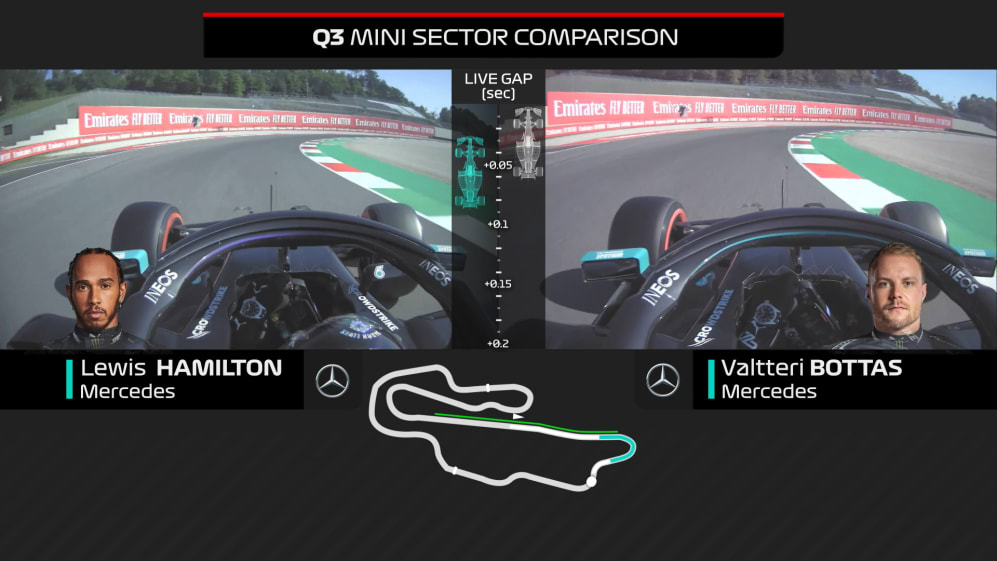 When that form continued into Q1 – 1m 15.749s to 1m 15.778s (0.029s) – it looked like he really had turned the corner, figuratively and literally, even when we were talking fractions of a second. And even when Lewis went ahead in Q2, the gap was still miniscule, 1m 15.309s to 1m 15.322s (0.013s).
But when it really, really mattered, in what turned out to be the best runs for most drivers first time out in Q3, he came up short again, 1m 15.203s to 1m 15.144s (0.059s). Short, of course, is a relative term here! Lewis then failed to improve, but Valtteri said he was a tenth up on his second go prior to the yellow flag when Esteban Ocon spun at Turn 5…
READ MORE: 'I really felt I had it' – Bottas says Ocon spin ruined chance of pole
Naturally, he was disappointed, but the irony at Mugello was that pole was really the last place you wanted to start, thanks to the great big slipstream tow you would give everyone else on that long run down to Turn 1. And that's precisely how Valtteri emerged from that corner after the first start after overtaking Lewis for the lead.
Of course, he was then very unlucky with the first Safety Car, and on the restart Lewis did the same thing to him and went around the outside going through Turn 1. Ouch!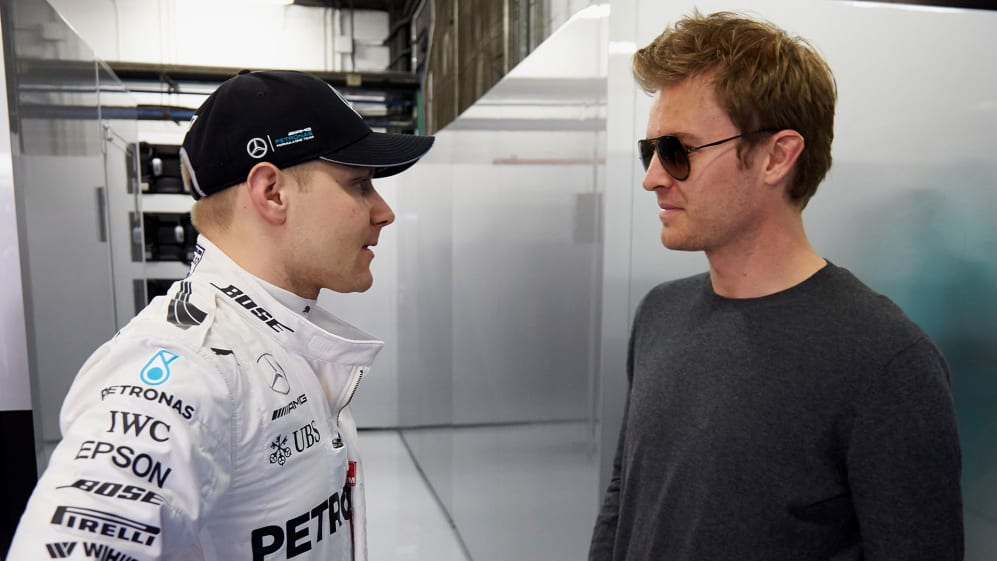 It's been yet another bruising year for the likable Finn, who since 2017 has been struggling to beat one of the best drivers ever to sit in an F1 car. He's done it on several occasions, so the raw speed is there, but that begs the question why he just cannot do it consistently. And why Lewis's race performances are often so much better, which of course is when it all really matters. It isn't all because Lewis often qualifies faster.
READ MORE: Mercedes explain decision to overrule Bottas' alternative strategy request in Tuscan GP
In the old days of Sebastian Vettel and Mark Webber at Red Bull, Dr Helmut Marko's criticism of the swift Australian was that he had fewer great days in a season than Seb did (though perhaps he put it a little more bluntly than that). And the same applies to Valtteri. So what can he do?
There has been all manner of helpful ideas from several quarters, most notably from Nico Rosberg – who beat Hamilton to the title in 2016 – whose advice varied. He suggested getting his elbows out in the first corners (remember how Nico cut one of Lewis's rear tyres at Spa in 2014? Or their shunt in Spain two years later?).
Perhaps Valtteri does drive with too much chivalry, though I honestly can't remember Lewis pulling a deliberately dirty stunt on anyone, either. Like Kimi, he gives the other guy respect and space in most situations.
Tongue-in-cheek, Nico also suggested cooking meat hamburgers outside Lewis's motorhome at Silverstone, Lewis preferring a vegan diet and all. "Anything to get inside his head."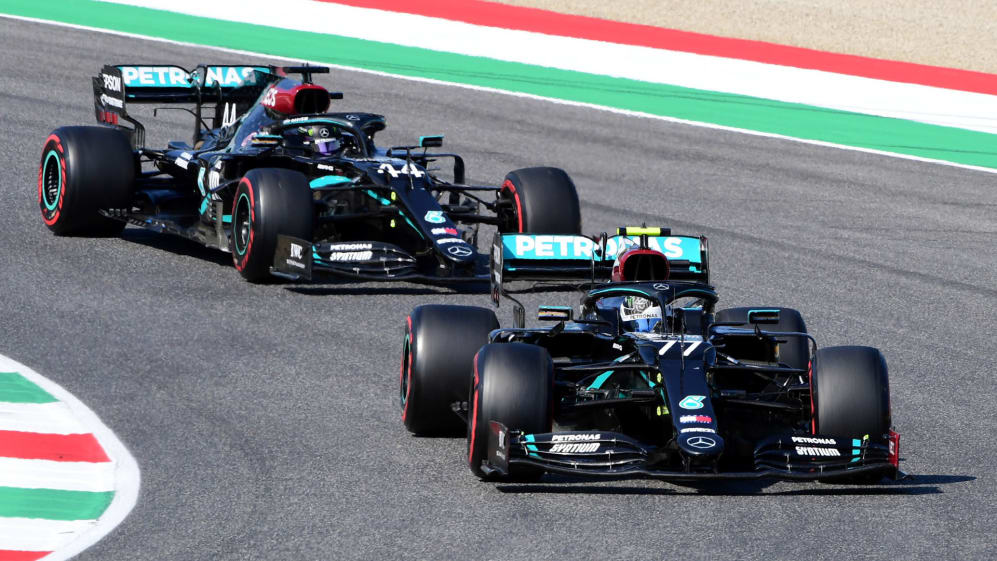 There was a note of desperation in Valtteri's voice on Sunday when, on Lap 27, when he was 2.1s down, he told Mercedes that whatever tyres Lewis was going for next, he wanted the opposite. Mercedes tend to run similar strategies for their men, and that perhaps was a sign of rebellion at last.
And did Valtteri then resort deviously to a little bit of subterfuge by over-stressing how bad his tyre vibrations were, so that the team were obliged 'on safety grounds' to give him an undercut on Lap 31 which, Pete Bonnington warned Lewis, could be "powerful"?
Time and again Valtteri says that running second makes his car slide around more and thus hurts the tyres, wearing them out sooner, but there may yet still be a truth hidden in all that which says that Lewis is just better at managing his rubber. Look at Silverstone, during the British GP…
DATA ANALYSIS: How impressive was Hamilton's performance on three wheels at Silverstone?
There was further irony at Mugello, insofar as coming in first for his stop – Mercedes always give the leading car priority unless it's an emergency – did him absolutely no good at all, because Lewis was simply put on the same rubber as he was on – the hards – when he was brought in a lap later…
Again there was that hint of despair when Valtteri said on the 38th lap that he needed a Safety Car. Of course, a driver running in his position will always think that, but it smacked of a man who had simply run out of ideas how to beat a faster team mate.
And then, miracle of miracles, that Safety Car 'prayer' was answered (though certainly not in a way Valtteri would have wanted) when Lance Stroll crashed in Arrabbiata 2 on Lap 43. Better still, there was a second red flag while the tyre barrier was mended.
But just when it seemed his prayers had been answered, as he lined up back in second place on the reformed grid, he made yet another mediocre start and was beaten to Turn 1 not just by Lewis but by Daniel Ricciardo in the Renault, too. It was Monza all over again, the Big Chance missed once more…
Once he had dispensed with the Australian, Valtteri got the hammer down to set fastest lap in 1m 19.432s, and there had to be a degree of consolation in taking the extra point away from Lewis. But then Lewis turned in a scintillating 1m 18.883s on Lap 58. Game, set and match, and a thoroughly demoralising coup de grace.
WATCH: Lewis Hamilton's fastest lap in Tuscany
Jenson Button, one of only two team mates to beat Lewis over a season – and the only one to score more championship points during their three-year partnership at McLaren – had a simple answer when asked exactly what Valtteri needs to do to beat Lewis. "Drive faster," he said succinctly.
But Valtteri can be very fast, as he has proved time and again, and on his best days he looks very good. Just not good enough - yet - over the course of a season.
It's hard not to feel empathy for him, but very easy to admire his absolute resolve never to give up but always to keep trying to find those little extra bits that a six-time – likely to be seven-time – champion always seems able to summon just when he needs them most.