Feature
PALMER: Why Red Bull used team orders in Spain – and the two-sided argument over their choice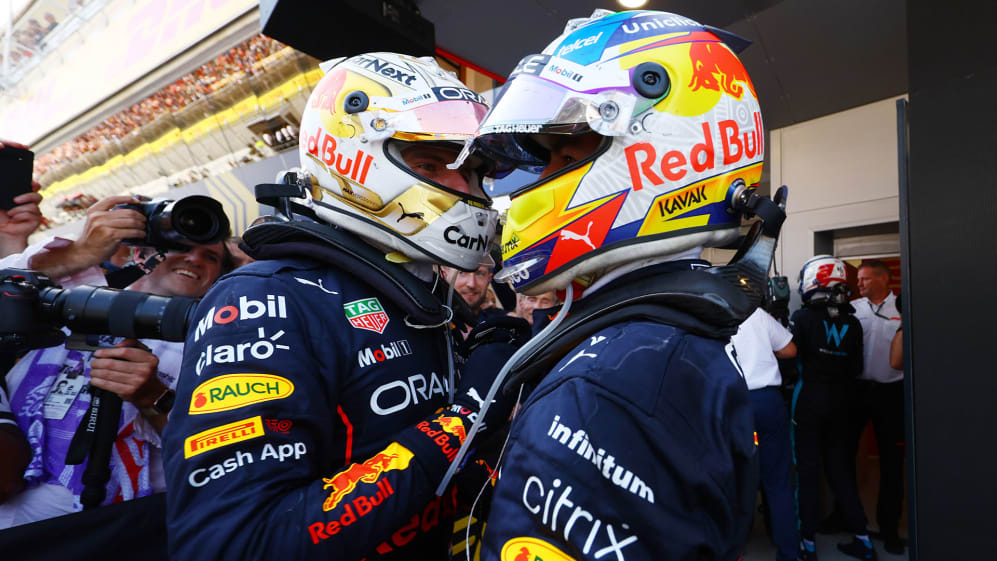 Max Verstappen recovered from his early trip through the gravel and an intermittent DRS issue to win Sunday's Spanish Grand Prix. Once Charles Leclerc's Ferrari had expired and Russell's Mercedes was finally dealt with both on track and in the pit lane, it looked as though it would be a showdown between the two Red Bull cars, until a team orders decision was called – and a few eyebrows raised.
Team orders are nothing new in Formula 1, and there are several infamous cases of drivers giving up race leads from most championship-fighting teams in years gone by; be it Mercedes with Valtteri Bottas and Lewis Hamilton, Ferrari with Fernando Alonso and Felipe Massa, or McLaren with Mika Hakkinen and David Coulthard.
READ MORE: Horner wary of renewed Mercedes pace, as he reveals plan to discuss team orders 'openly' with Perez
Generally drivers realise that it's part of the deal when you are in a top car and you have to accept it when it comes around. On Sunday though, Perez was clearly questioning it, and understandably felt he was being left in the lurch.
In recent times, Mercedes have implemented orders to maximise Hamilton's championship points, but that was only once Bottas was so far adrift in the championship it wasn't realistic for him to fight for it himself.
Perez arrived in Spain third in the standings, only 19 points adrift of Verstappen. While he hasn't matched his team mate's form, he has been much closer on pace than last year.
Most people would see reigning champion Verstappen as the main contender for Red Bull, particularly as he only isn't in command of the championship already because of poor reliability so far this season.
READ MORE: Verstappen says he enjoyed 'really cool fight' with Russell on the way to Spain victory, as he addresses DRS issue
But that wouldn't stop drivers like Perez from dreaming of finding some form and putting together a title tilt of their own. Every driver has confidence in their own ability, particularly those in front-running machinery.
There are arguments on both sides of the team orders Red Bull used on Sunday.
Firstly, teams are all about maximising their points, and having the drivers finish in a one-two position is perfect for them, so Red Bull wanted the easiest route to it. On Sunday, that was to ensure their two drivers didn't fight each other for a race lead and potentially risk coming to blows, losing a heap of points and the championship lead.
Secondly, I would say it's hard to argue that Verstappen wasn't given preferential treatment by the team in this instance. Already earlier on in the race, Perez had made way for Verstappen to attack Russell after the Dutchman's early error, but this was not reciprocated when Perez, on fresher tyres, caught the pair after their first stops.
READ MORE: Breaking down the critical dilemma facing the teams' strategists on race day in Barcelona
The strategies split thereafter as Verstappen moved to a race-winning three-stopper and Perez immediately demonstrated that he could pass Russell. Not allowing the reversal of the earlier team orders held Perez back in the middle phase, which he wasn't happy about.
But Red Bull will be arguing that undoubtedly Verstappen is their main protagonist in the championship fight, so it makes sense to maximise his points scoring. He's also so good that he's inevitably Red Bull's best bet of winning any given race, so the strategies will always be tailored to give him the optimum chance of doing so.
I'm not sure the team needed to revert to team orders in Spain though, and certainly not as early as they called it on Sunday. It might have made their life unnecessarily complicated.
Verstappen's pace advantage after his third stop was such that I think he could have made an easy enough, but legitimate, pass on Perez anyway just with the tyre advantage he had, similar to what we saw with three-stopping Sainz and Hamilton cruising past the two-stopping Bottas late on.
READ MORE: Binotto hails 'positive overall weekend' in Spain, despite losing championship leads
Verstappen was having DRS woes early on in the race but seemed to be more on top of them by half distance. If Verstappen still didn't have DRS available, then perhaps team orders would be more justified because it would be Red Bull's own reliability woes holding Verstappen back from an inevitable pass for the win.
In the past, team orders would be called as well because of some imminent threat in the Grand Prix and the risk of squabbling drivers losing time to fast cars around them. But by the time they were in play in the final stages on Sunday, the threats were no more. Leclerc was out and Russell was dropping quickly out of the picture.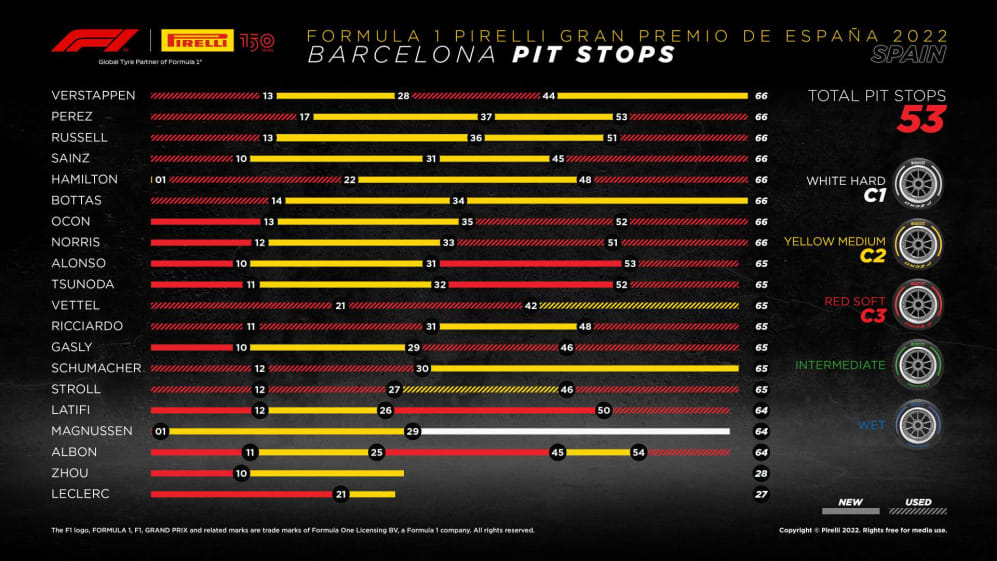 Teams have to trust their drivers to race fairly, particularly when they are as harmonious as Perez and Verstappen are at the moment. There's no animosity between the pair. This isn't a Hamilton/Rosberg, Vettel/Webber or Hamilton/Alonso scenario here when there are major points to prove in an extremely bitter rivalry. There, the stakes were obviously much higher.
The Red Bull duo are some of the best in the business and I'm sure that they could have had a dice on track without risking a collision, as so many others did on Sunday, and team mates from other teams do all the time.
READ MORE: Perez says Red Bull momentum 'couldn't be any better' – but says he wants to have 'internal' team orders talks after Spanish GP
The final outcome might be slightly disheartening for Perez, and so it sounded over the radio. On the one hand he took a solid second place and gave the team another one-two. On the other, the team have clearly set their position and priorities out for another season, and he wasn't happy about it, demanding post-race discussions.
Perez was clearly in a support role last year, and did so remarkably well at times, but will he struggle with motivation if he believes that's what he's reduced to again so early on in 2022?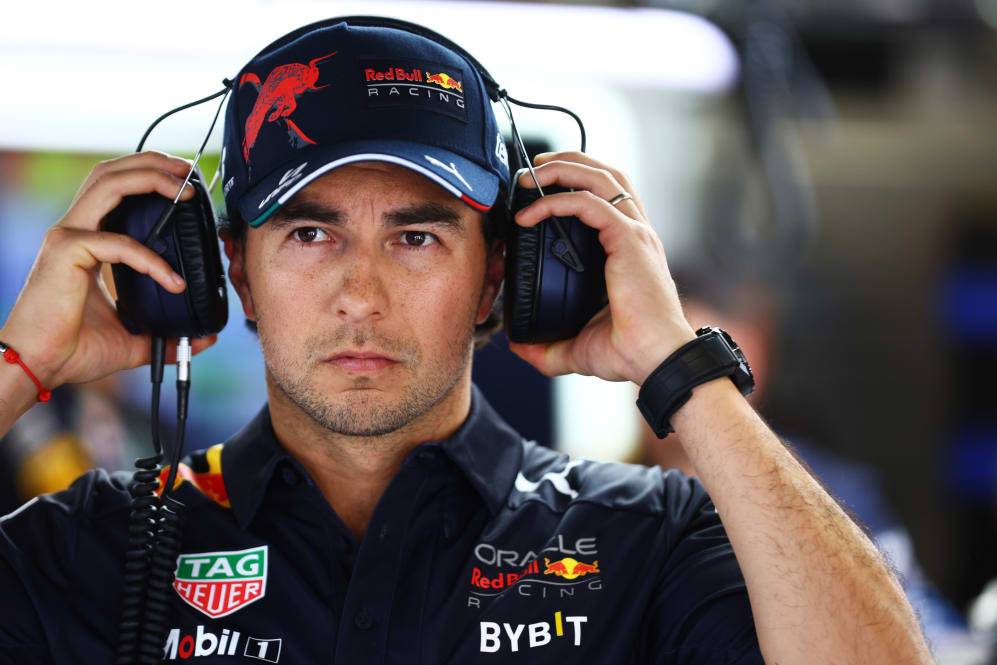 As a driver you can't ignore team orders because ultimately you have to follow the wishes of the team – they are the ones who pay your salary.
This is particularly true if you haven't got the clout of a Verstappen or Hamilton, with championships and form behind them to potentially disobey the team and have an argument about it afterwards. Most drivers' position in a team is precarious enough that they must follow their instructions; if not they are replaceable.
The other question it throws up now, though, is how will Ferrari respond if they are in the same position in the next races?
TREMAYNE: Why Ferrari need to steady the ship after their first major wobble of 2022
With Red Bull looking so strong currently and clearly throwing their weight behind Verstappen, Ferrari must be thinking to move to the same position were Carlos Sainz to be ahead of Charles Leclerc soon.
Mattia Binotto has said thus far he'd let his duo race it out, but with the way both are driving at the moment, it's tough to see anything other than Leclerc being their championship challenger. Surely it would be foolish to let Sainz take points off him?
It's a situation that hasn't arisen yet at Ferrari, but it's probably a matter of time before Sainz has a stronger weekend, and, after this weekend, team orders must be back in the minds of all.