Perez 'ready to jump back behind the wheel' in Spain if cleared to race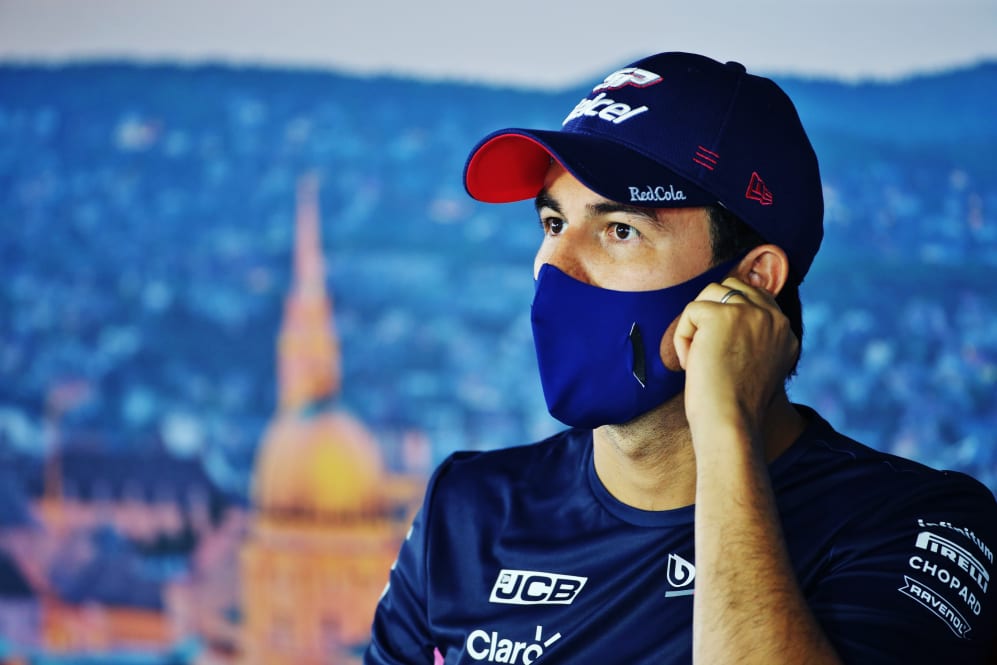 After testing positive for Covid-19 and ruled out of two consecutive Silverstone races, another round of all-important throat-and-nostril swabbing awaits Racing Point driver Sergio Perez ahead of the Spanish Grand Prix. But should he be given the all-clear, says Perez, he's 100% ready to race.
Perez has been forced to watch as Nico Hulkenberg drove in his place at the British and 70th Anniversary Grands Prix, with Hulkenberg taking Racing Point's joint-best qualifying of the year last weekend with P3 on the grid before finishing seventh, just behind team mate Lance Stroll.
READ MORE: Alfa boss Vasseur talks up Hulkenberg talent – but says 'too early' to discuss 2021 driver line-up
And after admitting that Hulkenberg's strong performance had been "hard to watch", Perez was keen to get back into his race seat at this weekend's Spanish Grand Prix if at all possible.
"I've definitely missed racing and it was hard to watch from the outside. I can't wait to get on track, hopefully this weekend," said Perez.
"I'm very lucky that I've only had mild symptoms, so I've been able to keep training and make sure that I'm ready to jump back behind the wheel of the car. I'm very glad I had my tablet to keep me entertained too, though!"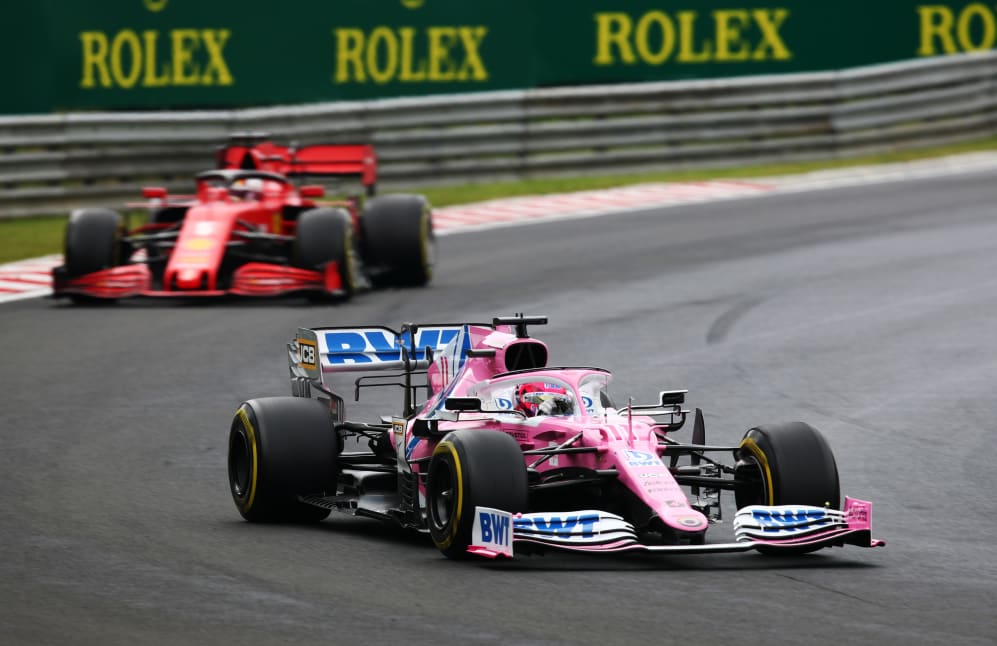 The Barcelona paddock was where the world first saw Racing Point's controversial RP20 run in anger. And after we marked it out as the third fastest car after pre-season testing in February, it was clear that Perez was looking forward to getting reacquainted with the car's strong performance if he receives the green light to race.
"Barcelona really tests the characteristics of your car," said Perez. "If you're fast in Barcelona, you can be fast anywhere – that's what makes it such a good place to hold pre-season testing. But we obviously have different challenges and conditions on a race weekend compared to testing. It's also usually where most teams bring upgrades to their cars, so it can also affect relative performance to your rivals.
READ MORE: Racing Point to appeal verdict in brake duct case
"It's a shame the fans can't be there this weekend," he added, "but I hope they enjoy following the weekend from home."
Aside from talk of Perez's Covid-19 test result, expect plenty of politicking around the Racing Point team this weekend, with Ferrari, Renault and Racing Point themselves all having stated their intention to appeal a ruling from the FIA that the RP20's rear brake ducts were illegal.