Perez says Vettel joining team of 'pure racers' at Aston Martin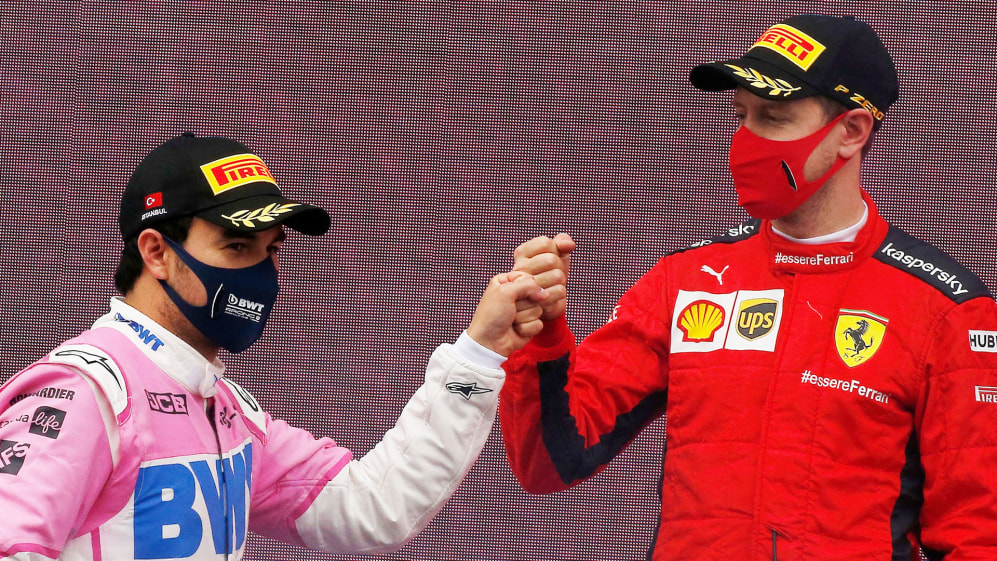 Sebastian Vettel's switch from Ferrari to Racing Point/Aston Martin for 2021 was one of the biggest stories of last season. But away from the hype, Sergio Perez – the driver Vettel will replace at the team – says the four-time champion has made "a great decision" to join a team of "pure racers".
Having begun life as Jordan back in 1991, 2021 will see the Racing Point team morph into the Aston Martin works squad – with Vettel signed up to drive alongside Lance Stroll at the team, following Ferrari's decision, made in May of last year, to replace Vettel with Carlos Sainz.
And outgoing driver Perez said that, on the back of a trying 2020 season for Vettel – which saw him finish 13th in the drivers' standings – Aston Martin could prove an ideal fit for the German.
ANALYSIS: Why did Red Bull opt for Perez – and what now for Albon?
"I think Seb has definitely taken a great decision," said Perez, who was announced in December as Alex Albon's replacement at Red Bull for 2021. "He's coming to a team of pure racers, to a team where he will definitely have a good time. He will enjoy it, and most importantly, he will have some good fun. And I have no doubt that the team will be one of the strongest next year so he will definitely have a fantastic car."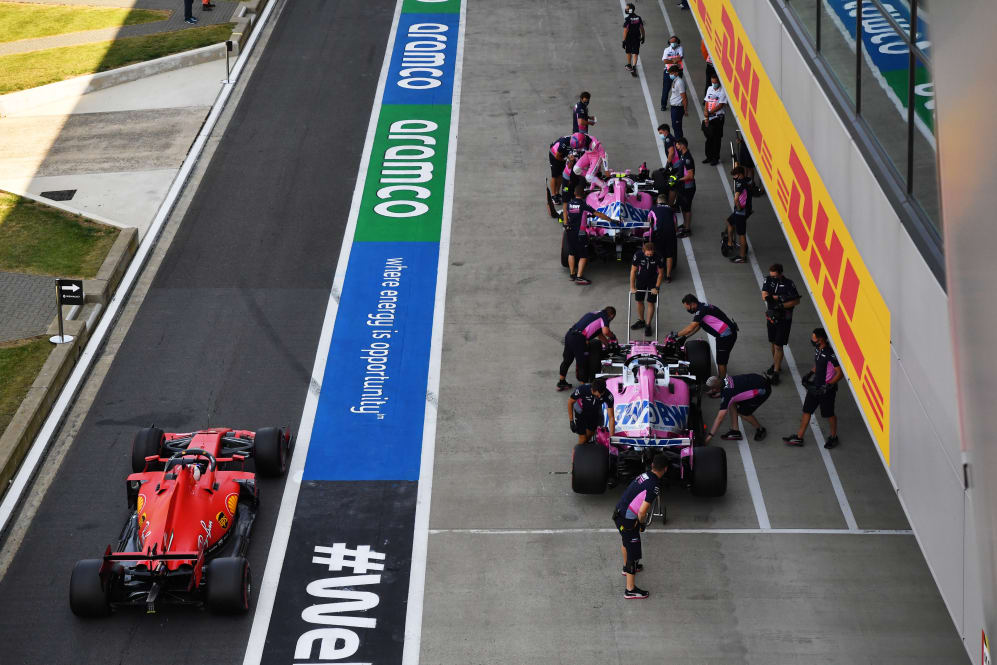 Vettel may be a four-time world champion – but after Perez finished fourth in the 2020 drivers' standings, helped by scoring his first ever F1 victory, Formula 1's Managing Director of Motorsport Ross Brawn said that 53-time winner Vettel had "big shoes to fill" – with Perez admitting he'd been pleasantly surprised by Brawn's words.
"I actually saw those comments," said Perez, "and I thought 'well, big shoes to fill for a four-time world champion is hard to imagine versus a guy who just won a race'. But in a way, that's Formula 1. Titles and victories don't mean a lot because it's so much down to the level of cars that you have in your career."
READ MORE: Aston Martin to reveal new livery at 2021 season launch in February
Meanwhile, Vettel will get a look at his Aston Martin team's new colours when the squad unveil their livery in February at Aston Martin's Gaydon headquarters in the United Kingdom.