Feature
POWER RANKINGS: No perfect 10s in Spain – but who's on top after Barcelona?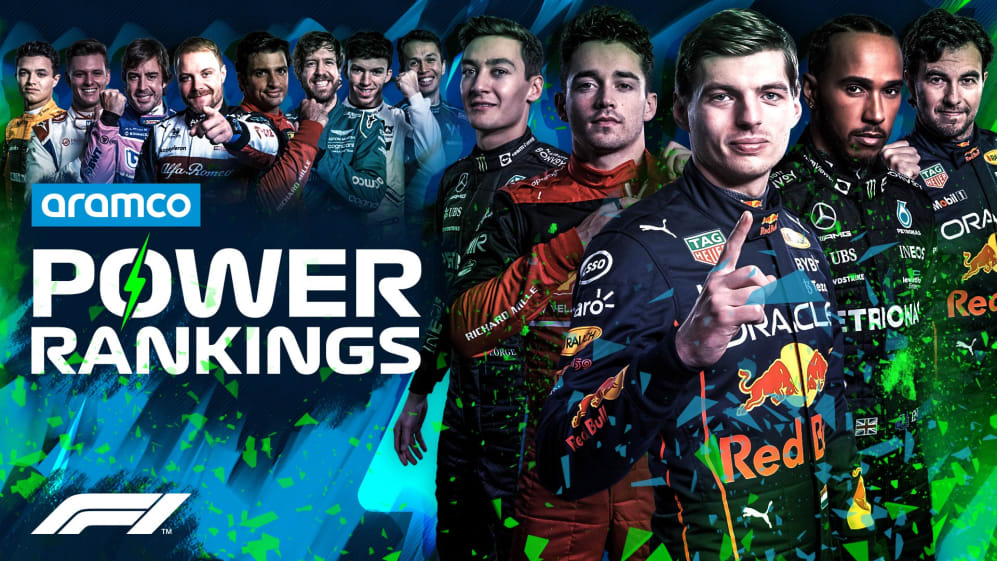 The 2022 Spanish Grand Prix was a tough race for many, Charles Leclerc retiring as Max Verstappen emerged on top. But how did the judges rate the drivers?
How it works
Our five-judge panel assess each driver after every Grand Prix and score them out of 10 according to their performance across the weekend – taking machinery out of the equation

Our experts' scores are then averaged out to produce a race score – with those scores then tallied up across the season on our overall Power Rankings Leaderboard (at the bottom of the page)


Leclerc spun and recovered with a sensational lap to take pole in Spain, and seemed to have everything under control, batting off a Verstappen challenge at the start for what seemed an insumountable lead. That was, until his Ferrari engine gave way and sent Leclerc retreating to the garage. The Monegasque driver had done pretty much everything right up until that point.
TREMAYNE: Why Ferrari need to steady the ship after their first major wobble of 2022





Similar to Norris, Ocon outqualified his experienced team mate – Fernando Alonso qualifying 17th but starting at the back – and Alpine's Frenchman managed to finish seventh on the road from 12th on the grid. Another solid showing from Ocon and another solid score, too.



Tenth in the race, 10th in the standings: Tsunoda qualified 13th but put in a tough shift, passing a few rivals on the way to the final point in Spain. The AlphaTauri driver was held up by Schumacher for a moment late on, which prevented him from taking on Alonso ahead.
READ MORE: Gasly accepts full responsibility for Stroll crash in Spain, as Tsunoda left happy with point after 'super-tough' race
Missing out
No one really came that close to knocking Tsunoda out of the top 10 but Vettel was the next highest on the board, the Aston Martin driver qualifying 16th but finishing 11th. Scroll down to see how the top 10 looks on the leaderboard heading to Monaco.
Leaderboard