Feature
TREMAYNE: Records alone don't make anyone the GOAT – but Hamilton's qualities go way beyond the numbers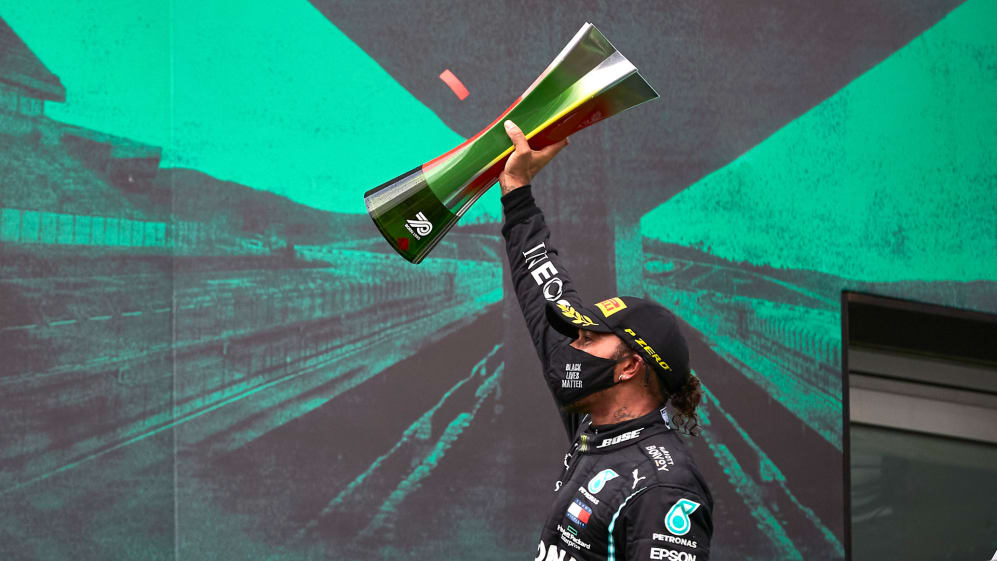 So is Lewis Hamilton really the best driver in F1 history because he's won a record 92 races, and the likes of legends such as Sir Stirling Moss or Jim Clark won only 16 and 25 respectively?
It's a rhetorical question, of course. Each of us can only rationalise it in personal ways, based on myriad private judgements we take that are usually totally subjective.
READ MORE: Jim Clark - What made him so good?
Much has been made lately of how Michael Schumacher, whose record, of course, Lewis finally broke in Portugal on Sunday, always believed that records were there to be broken. They are, of course, but the fact is that when many are set, it often seems that they will last forever.
Personally, I like seeing records broken. It's a healthy sign for any sport or undertaking, that there is still sufficient interest and competition to see the bar continually being raised. Even if it hurts sometimes when our own heroes are deposed.
I didn't know Jackie Stewart when he beat my hero Jim Clark's record of 25 with 26, then 27 in 1973, but I was conflicted by the time Alain Prost scored 28 in 1987, because by then I regarded Jackie, another hero, as a friend.
When Prost hit 51 in 1993 it seemed like nobody would ever beat that, yet I watched Michael do just that in Belgium in 2001, and within just five more seasons, to our astonishment, he had boosted the mark to 91. I was convinced I would never see that beaten in my lifetime.
PODCAST: Listen to F1 Nation with Sir Jackie Stewart, Alain Prost and more
I was among many craning their necks in pleasure beneath the podium at the Circuit Gilles Villeneuve on June 10, 2007, when a young kid from Stevenage called Lewis Hamilton had just scored his first victory for McLaren, trouncing Fernando Alonso, but did any of us seriously foresee then the moment when Lewis swept first over the line at the Algarve Circuit on Sunday afternoon, for the 92nd time?
I was there when Richard Noble broke the land speed record on Black Rock Desert in Nevada in October 1983, and again when Andy Green went supersonic there in November 1997, and I can tell you, watching Lewis gave me exactly the same buzz. I may have mentioned last week how much pleasure records have always given me…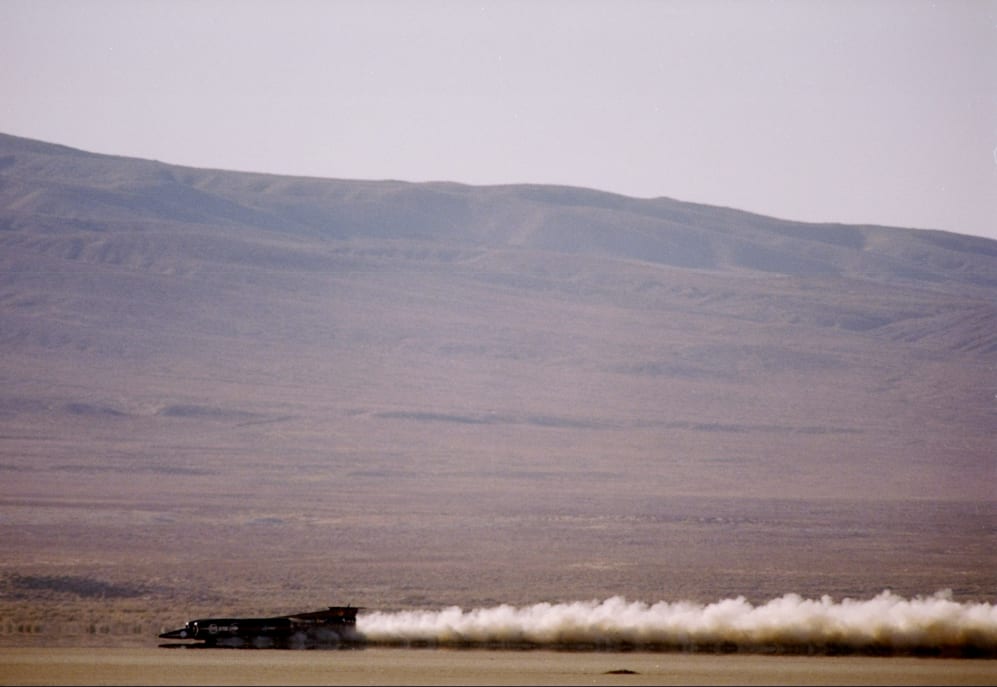 Does such impressive numerical success make somebody the GOAT? The Greatest of all Time?
Not necessarily. I confess that 91 wins and seven titles never made Michael the GOAT in my book for a whole load of reasons that need not detain us here. It goes back to what I said about these things being very personal judgements. But only somebody who has never tried and failed would dismiss or disrespect that level of success in any undertaking.
READ MORE: Schumacher's comeback and Wurz's record wait – 10 of the longest gaps between F1 podiums
For sure, times were very different each time we had a new record winner: since Giuseppe Farina, Juan Manuel Fangio and Alberto Ascari vied for the honour in the Fifties; Jim Clark overtook the great Argentinian in the Sixties; Jackie in turn passed him in the Seventies, and was himself overhauled by Prost in the Eighties before Michael eclipsed him in the Noughties.
In the 1950 season there had been only six F1 races, and by 2001 there were 17.
And the cars were significantly more reliable. There was a time when the 1961 Dutch GP was the only one in which every starter had finished. In the 21st century that became so commonplace that it was easy to overlook the innate engineering brilliance of the machinery. But it played a huge part in what the likes of Michael and, now, Lewis, were able to achieve.
The best cars seemed bullet-proof. Since he joined Mercedes for the 2013 season, Lewis has won 70 races, an average of nearly nine wins a year. When Nigel Mansell achieved that for Williams in 1992, it was a really big deal. It took Michael 156 races to match what had taken Alain 193, Lewis 261 to match what took Michael 246. Just think about how such figures demand prolonged and relentless success.
ALTERNATIVE HISTORIES: What if Jackie Stewart hadn't retired in 1973?
I have never believed that records should stand forever, not if a sport is to show health and vigour and especially given that, by definition, winning gets harder every year.
Records are confirmation of progress and greatness. The machines are hugely important, but the record-breakers are the men whose commitment and level of performance remains implacable and impeccable, who can win not only with the best car, but sometimes with one that isn't, or when the chips are down, the weather is foul, or they are under par health-wise. Such as when Jackie had his ulcer in 1972, or Lewis drove on Sunday with cramp in his right calf which obliged him to lift off on the main straight in the closing laps.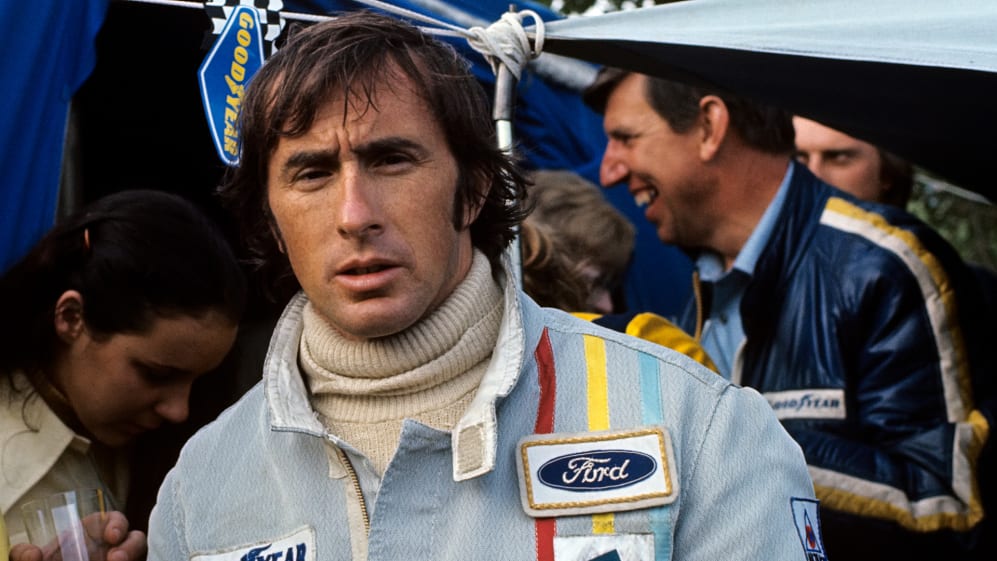 Boxing legend Jack Dempsey once remarked that a true champion isn't just someone who can win when things are good, but who gets up when they can't. There are always deep-lying reasons why any record-breaking driver – or the team providing them with their equipment – is outstanding. It takes a very special kind of character.
This season Valtteri Bottas has demonstrated an impressive ability to match Lewis' one-lap qualifying pace on several occasions, and deserves credit for it. But in so many ways the manner of Lewis's Portuguese GP triumph highlighted his true strength.
ANALYSIS: How shrewd thinking enabled Hamilton to solve the tyre puzzle and win in Portugal
He was smart enough not to fight back at the wrong moment when Valtteri overtook him on the first lap, but bided his time before steadily embarking on one of those relentless charges where he forced him to over-tax his tyres, caught and repassed him, then left him thoroughly out-psyched to the point where Valtteri didn't even appear to attempt to set fastest lap – nor Max Verstappen, interestingly – as if both rivals conceded they were beaten on that one before they even tried.
Just to rub it in, Lewis trimmed a couple of tenths off his personal best, three laps from home.
If you wanted to choose a race to explain to an F1 novice just what makes him so special, and why he has won on 92 occasions, that one stands the closest scrutiny as he left his closest opposition flailing in his wake, utterly demoralised.
READ MORE: Wet weather mastery and Monaco magic – The most iconic of Hamilton & Schumacher's 91 wins compared
Matching Michael Schumacher is an incredible honour, he had said two weeks previously in Germany. And now he has exceeded his tally. And he's done it all with extraordinary pace, grace, humility, moral courage and commitment, few major mistakes and the on-track chivalric blend of a warrior's ethos and a medieval knight's honour.
Might we expect sometime soon, when he has secured a seventh world championship, that his country recognises his extraordinary achievements by bestowing upon him an eighth title, of a different kind?