Feature
ALTERNATIVE HISTORIES: What if Jackie Stewart hadn't retired in 1973?
Sport is full of 'what if?' moments – and Formula 1 is no different. As F1 celebrates its 70th anniversary, we're taking a look back at the moments and decisions that had huge ramifications for the sport and those who participate in it. This week, we consider how many World Championships Jackie Stewart might have won if he had kept racing after 1973…
WATCH A LETTER TO MY YOUNGER SELF: Sir Jackie Stewart
What actually happened
At Mark's Club in London's Mayfair on April 24, 1973, Jackie Stewart confided in his long-time entrant and close friend Ken Tyrrell, and Ford executives Walter Hayes and John Waddell, that he intended to retire at the end of the season.
"I didn't tell Helen," he said of his wife. "I didn't want her having to do the '10 green bottles' thing with each successive race, all through the year."
The Scot had come into Formula 1 in 1965 with BRM, scoring the first of his 27 victories with them in the Italian GP at Monza where he beat team mate Graham Hill. He won again at Monaco in the first season of the new 3-litre formula, ironically in a 1.5-litre BRM bored out to 2 litres, but thereafter suffered while hauling the unwieldy BRM H16 round the race tracks of the world.
The arrival of the Ford Cosworth V8 in the back of Jim Clark's Lotus 49 at Zandvoort in June 1967 rewrote the rule book, and when it became available commercially for 1968 onwards, Stewart leapt at the chance to drive for his F2 and F3 entrant Tyrrell.
PODCAST: Listen to F1 Nation with Sir Jackie Stewart, Alain Prost and more
With a Ford-powered Matra, he narrowly lost out on the 1968 title after a three-way fight with the ultimately successful Graham Hill in his Lotus, and Denny Hulme's McLaren. Stewart wasn't too disappointed, reckoning that he was not yet ready to be World Champion.
By 1969 he was ready, however, and dominated in the latest Matra.
Hard times followed in 1970 when a fuel tank rule change, and Matra's insistence on running their own V12 engine, which Stewart did not believe would be a match for the Ford, obliged Tyrrell to buy a March 701.
Stewart won the Race of Champions and the Spanish Grand Prix with it, but as Lotus and Ferrari upped their game and began to outpace them, Tyrrell secretly turned constructor, with Derek Gardner creating the Ford-powered Tyrrell 001.
READ MORE: The lost champion? Jackie Stewart on ill-fated protégé Francois Cevert
Stewart dominated the 1971 season with it to score his second title, finished runner-up to Emerson Fittipaldi's Lotus in 1972 after missing races through an ulcer, then came back in 1973 to score his third and final title.
He did not compete in what should have been his 100th and final race, the US Grand Prix at Watkins Glen, however, after team mate and 'younger brother' Francois Cevert was killed in practice.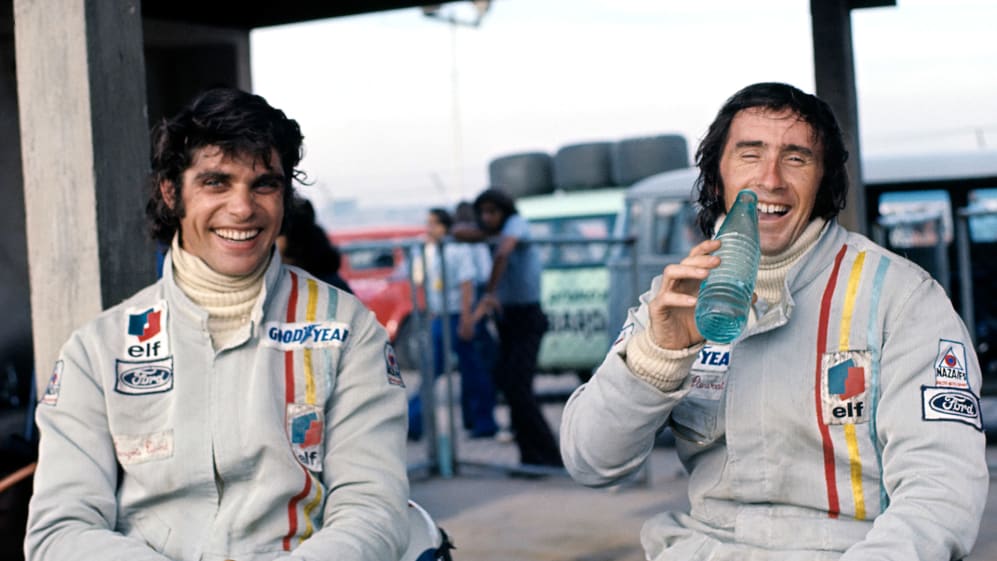 The 'sliding doors' moment
Sickened by yet another accident – Stewart once revealed how he and Helen had sat up in bed one night counting how many friends had died in racing, and said, "We stopped counting when we got to 50," – he stuck to his decision to stop driving.
After Cevert's brutal death, nothing could persuade him to change his mind and remain the team leader at Tyrrell, the role for which both he and Ken Tyrrell had been grooming the dashing young Frenchman.
Uncle Ken was forced in the absence of both his aces to start over and opted for two fast but very inexperienced young racers.
READ MORE: What if Hamilton hadn't joined Mercedes? – ALTERNATIVE HISTORIES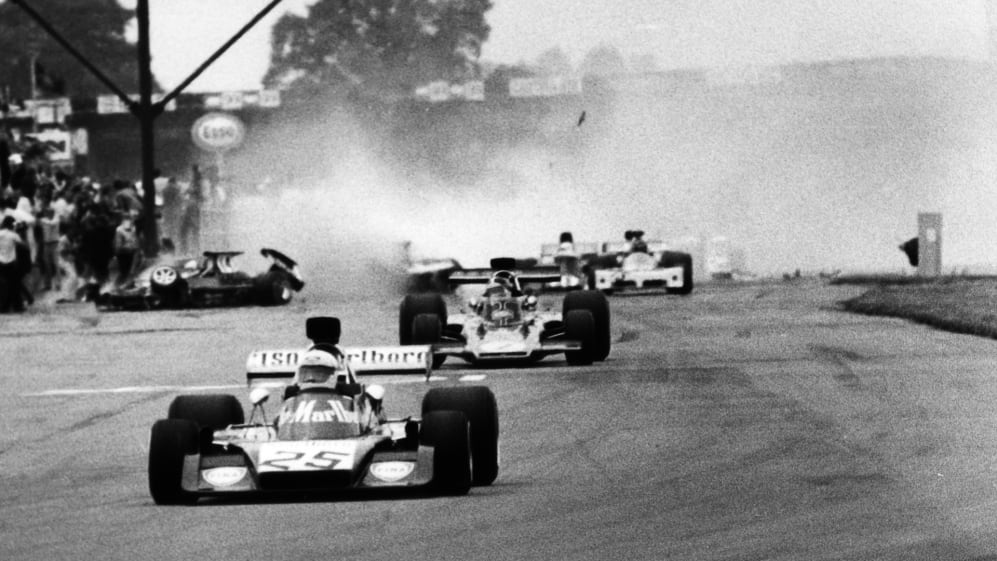 South African Jody Scheckter was best known not for fending off Fittipaldi and Cevert in the 1973 French Grand Prix in his McLaren, but the mistake he made next time out at Silverstone, which wiped out half the field.
And Frenchman Patrick Depailler, a protégé of Tyrrell sponsor Elf, was a promising adventurer who had actually broken a leg badly on the day Tyrrell offered him the ride, after crashing his motorcycle when, ironically, he said he was taking it much easier than he usually did.
READ MORE: F1's Best Drives #1 – Stewart conquers The Green Hell
Both struggled at first, Scheckter stating that he had hoped to have his first full season while learning from Jackie, and Depailler admitting that he found it hard to curb himself while trying so hard to impress his avuncular boss.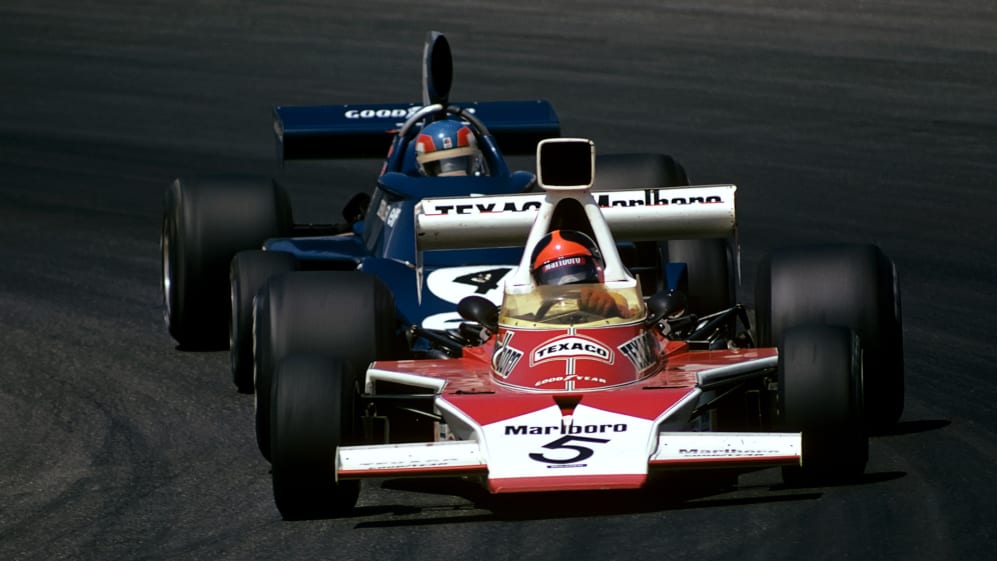 The alternative reality
But what if Jackie had changed his mind? What if, when he had told Ken the news, Tyrrell had been able to get him to change his mind instead of accepting the news with grace? What if Jackie had stayed for, perhaps, another three years?
After all, he was only 34 and at his peak (though he later admitted that, particularly at Zandvoort and the Nurburgring where he led Cevert in Tyrrell 1-2s, Francois "could have overtaken" him at any moment).
QUIZ: Can you name all 33 F1 world champions in 3m33s?
Tyrrell told Scheckter that he did not expect him to win the World Championship in 1974. And in the short wheelbase Tyrrell 006/2 in which he did the first three races, the South African had a tough time. But he scored points first time out in Gardner's much more user-friendly 007 in the fourth race, in Spain, and won the Swedish and British Grands Prix.
He ended a year in which nobody dominated with 45 points to champion Fittipaldi's 55 and runner-up Clay Regazzoni's 52.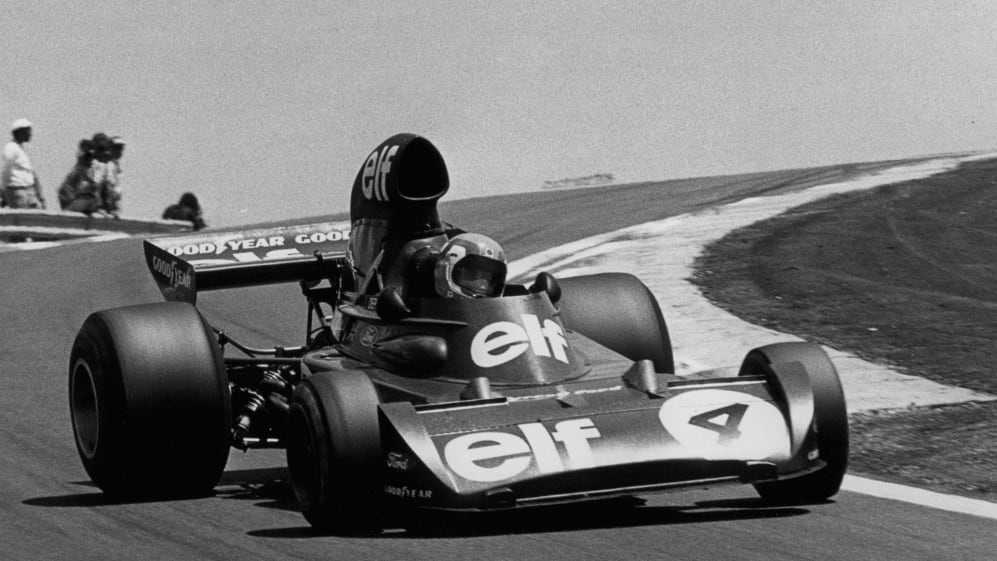 It is inconceivable that Stewart would not have scored more than two wins and 45 points; in the first three races alone he would most likely have scored more than the 10 that would have made the difference in the 006/2, which he alone could handle so adroitly on all type of track.
READ MORE: 1950 vs 2020: Cars, drivers, safety and pit stops – how F1 has changed in 70 years
And besides those two wins that Scheckter took, Monaco would also have been his happy hunting ground yet again, since Depailler started from the second row, and Scheckter came through from further back to finish second. The race in the Principality would have been tailormade for the Scot.
The following year, 1975 might have been different – with Niki Lauda rampant in the dominant Ferrari 312T.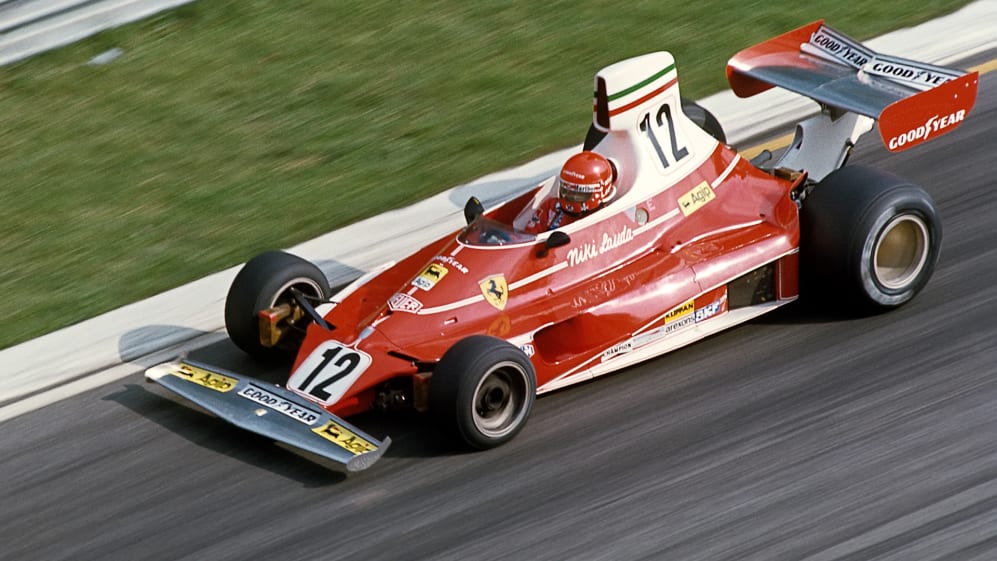 Scheckter won a single race and finished joint seventh in his updated Tyrrell 007, but the car would surely have performed more consistently with a seasoned ace such as Stewart helping to guide Gardner, and if Fittipaldi scored 45 points to Lauda's 64.5, it's reasonable to suppose that Stewart would at least have outscored the Brazilian, and taken the fight to the Austrian.
After all, when one of Jackie's grandsons once asked Fittipaldi for his autograph and was surprised when Emerson asked him if he had his grandfather's, Emerson explained: "You should have, because he was a much better driver than me."
Things could also have changed in 1976 with the ambitious and innovative Tyrrell P34 six-wheeler.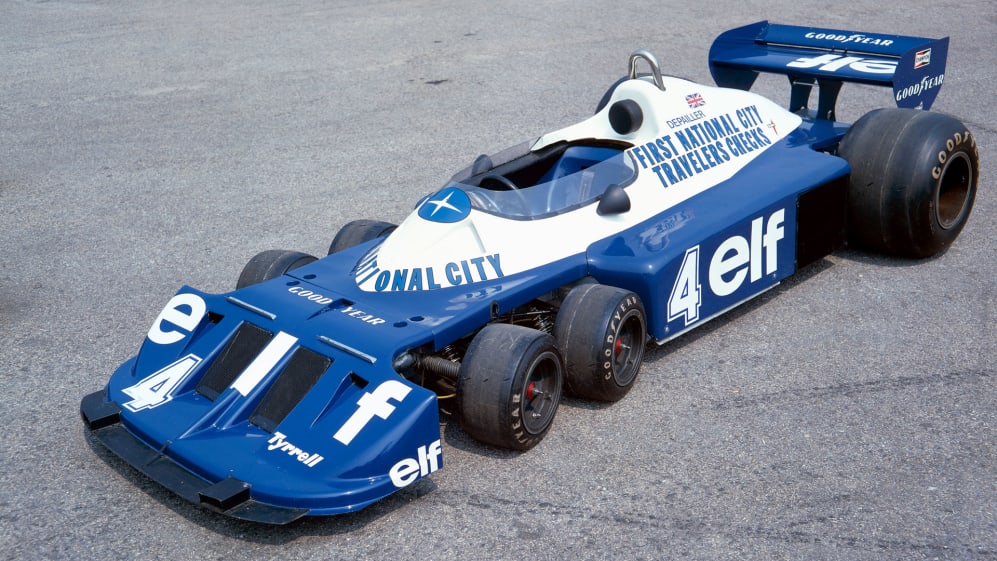 Certainly, Jackie's prowess as a tyre tester would have been an immense help, as would his car-sorting skills. Goodyear would have given a different priority to developing the smaller front tyres, too, for a driver of his calibre.
Scheckter finished third overall with 49 points, Depailler fourth on 39; Jody won in Sweden and took four seconds; Patrick finished second five times.
READ MORE: What if Stirling Moss had not felt snubbed by Ferrari?
It is thus reasonable to postulate that with a driver of Stewart's talent at the wheel, Tyrrell would have got a lot closer to eventual champion James Hunt's 69 points and Lauda's 68.
Indeed, Stewart might well have divided and conquered them the way he did Fittipaldi and Ronnie Peterson at Lotus in 1973, and thus taken a Fangio-matching fifth World Championship before retiring.
Fanciful? Not at all. In late 1977 he undertook a unique series of track tests of current F1 cars for Elf and Autocar magazine, and showed that he was still capable of posting competitive lap times…