Opinion
TREMAYNE: Two F1 records, two very different men – but Lewis and Kimi do share one common bond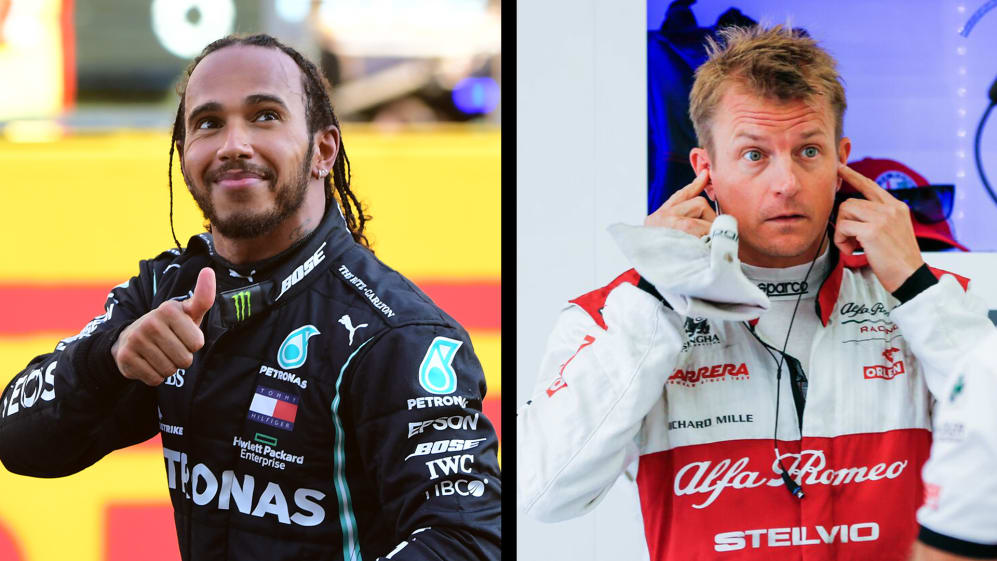 F1 Hall of Fame journalist David Tremayne looks at two very different F1 drivers who each had records to celebrate at last week's the Eifel Grand Prix...
F1's return to the Nurburgring last weekend marked historic moments for two of the sport's most successful drivers. But could any pair be more different than Lewis Hamilton and Kimi Raikkonen?
One wears his big heart on his sleeve, the other at times performs with such glacial hauteur that you might be forgiven for wondering whether he has a heart at all.
On Sunday, Lewis, of course, matched Michael Schumacher's record tally of 91 Grand Prix triumphs, a wonderful and uplifting achievement, rightly acknowledged globally.
Kimi, meanwhile, finished only 12th after a 10s penalty for taking off George Russell in the early going, yet still created a record of his own. The race made him the man who has officially started more races than any other. 323, to be precise, after he had matched Michael's former team mate Rubens Barrichello's 322 in Russia.
READ MORE: From Malaysia 2003 to Austin 2018 – Ranking Raikkonen's best wins from 10 - 1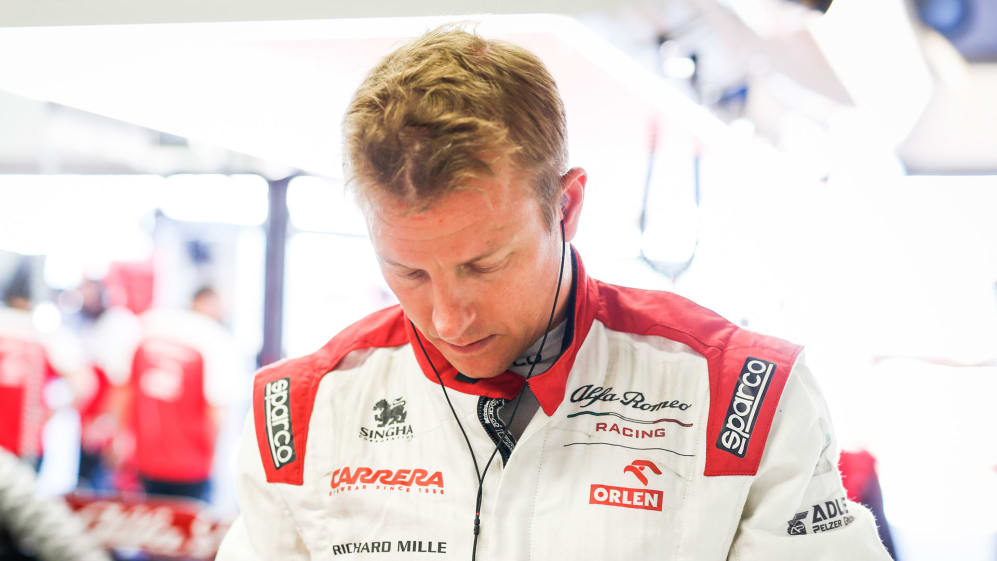 I don't just like records. I love them. Writing about speed records, and more recently attempting one, has defined much of my life. The old cliche has it that records are made to be broken. But it's true; they are. When records stagnate, society stagnates, so I'm delighted to see two men who have put so much into the sport breaking big ones in this historic 70th year.
The world might be a very unhealthy place right now, but broken records are a sign of F1's fundamental wellbeing.
READ MORE: 'Michael is, and always will be, a legend' – Hamilton 'humbled' to equal Schumacher's win record
It's funny to look at Lewis and Kimi these days. Thirteen years ago the Kimster stole what would have been a unique rookie season title for Lewis, literally at the 11th hour. He had been the enfant terrible of 2001, more impressive on his surprise debut with Sauber Petronas than Fernando Alonso was able to be down at Minardi and, given the respective machinery at their disposal, every bit as impressive as Juan Pablo Montoya had been at BMW Williams.
And yet he had done only 22 cars races before first testing for the Swiss team at Mugello in 2000, and was so quick that Peter Sauber was reluctantly persuaded to take him instead of the favoured Enrique Bernoldi. That decision ultimately led to Dietrich Mateschitz moving his Red Bull sponsorship to Arrows as well, before he bought Jaguar, but it launched Kimi's F1 career and he was so outstanding that Ron Dennis lost no time pouncing on him for McLaren in 2002.
That year he spun on oil from Allan McNish's Toyota when poised for victory in the French GP in Magny-Cours, and finally scored the first of his 21 Grand Prix wins in Malaysia the following year.
ORAL HISTORY: The inside story of Kimi Raikkonen's legendary first F1 test
In 2005 he was the man most capable of challenging Alonso at Renault, and with better luck would have won his first title that year. In 2006, however, a clash with McLaren team mate Montoya at Indianapolis led to his early departure for Ferrari, and how he must have savoured beating his old team in Brazil in October 2007!
But how would we really have known what was in his heart? Kimi was always the Iceman. A lookalike cross between Clint Eastwood and Ronan Keating, he always kept his thoughts to himself, rarely electing to open up and share his thoughts.
WATCH: Kimi Raikkonen's journey from baby-faced rookie to F1's most experienced racer
His popularity with fans has always surprised me a little, because with the media he is usually disobliging having learned early on at McLaren that there was always going to be a David Coulthard who would shoulder the public relations drudgery that he so hated. Part of me applauded that, but it never made him an easy fellow to deal with.
I nearly had a fight with him when we worked together at Sauber in 2001, when I kicked open a door he had slammed in my face. Later that year, hearing unaccustomed riotous laughter below the team motorhome, I ventured out to find a different Kimi, relaxed, laughing, chilling with his old mechanic and my mate Peter Collins who, together with kart manufacturer Tim Gillard, had been the man who really discovered him.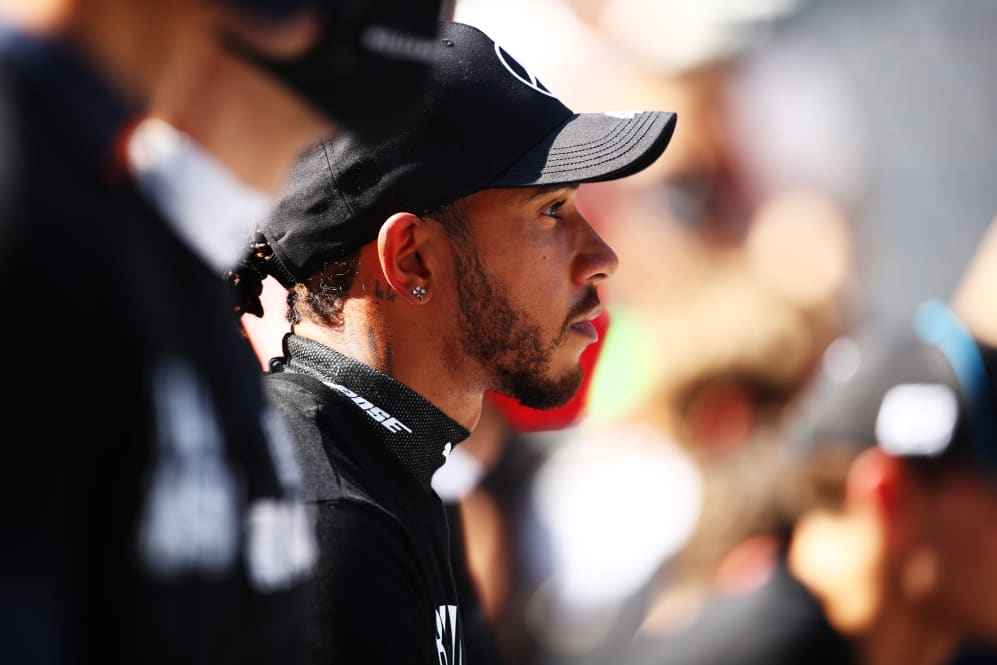 He has always said what he thinks in that staccato morse code way of his. He was paid well to leave Ferrari in 2009 to make way for Alonso, dabbled in WRC and NASCAR, and later set up his own motocross team.
Of course, everyone loved that riposte to his Lotus crew on his way to a very popular victory in Abu Dhabi on his F1 return in 2012: "Leave me alone, I know what I'm doing!" Just as they did his deep respect for fellow maverick James Hunt, and his candid revelation that he couldn't care less about Sunday's record. He's always done his own thing.
Personally, I've never worked out how his pride allowed him to play second fiddle to Seb so often in his second coming at Ferrari, but I rejoiced when he scored his final victory in America in 2018, when he knew that he was heading back to Sauber for 2019.
READ MORE: Raikkonen denies reports he's taken up option with Alfa Romeo as he insists no decision made on F1 future
Every sport needs transcenders such as Lewis, and anti-heroes such as Kimi. They don't have a lot in common on the surface, though both say that records don't matter to them. But they are truly bonded by the code by which they drive.
They've both made their minor errors: Lewis running into the back of Kimi's stationary Ferrari at the end of the Montreal pitlane in 2008, or his recent brushes with Alex Albon; Kimi hitting Lewis on the opening lap at Silverstone in 2018, or taking George off on Sunday.
But fundamentally, both of them drive beautifully, with precision and courtesy, leaving rivals just enough room in which to race. Watching their clean precision is always uplifting.
READ MORE: Schumacher and Hamilton 'more similar than you might believe', says Mercedes' Shovlin
Lewis will, of course, build on his 91 wins and will likely be with us for several more seasons. Kimi may yet continue his "hobby" of racing for Alfa Romeo, as Mick Schumacher's 'older brother' in 2021. The fact is, I hope he does.
We need characters to talk about, and monosyllabic though he may be, Kimi has given us much to write about - and laugh about - over the years. He turns 41 next week, and my hat is off to anyone who can still hack it in F1 at that age, as he proved yet again by finishing within six-tenths of his old partner Sebastian Vettel on Sunday.
READ MORE: Will his long goodbye with Ferrari really be the end of the F1 road for Vettel?