Red Bull boss Horner says he 'winced' at portrayal in latest Drive To Survive series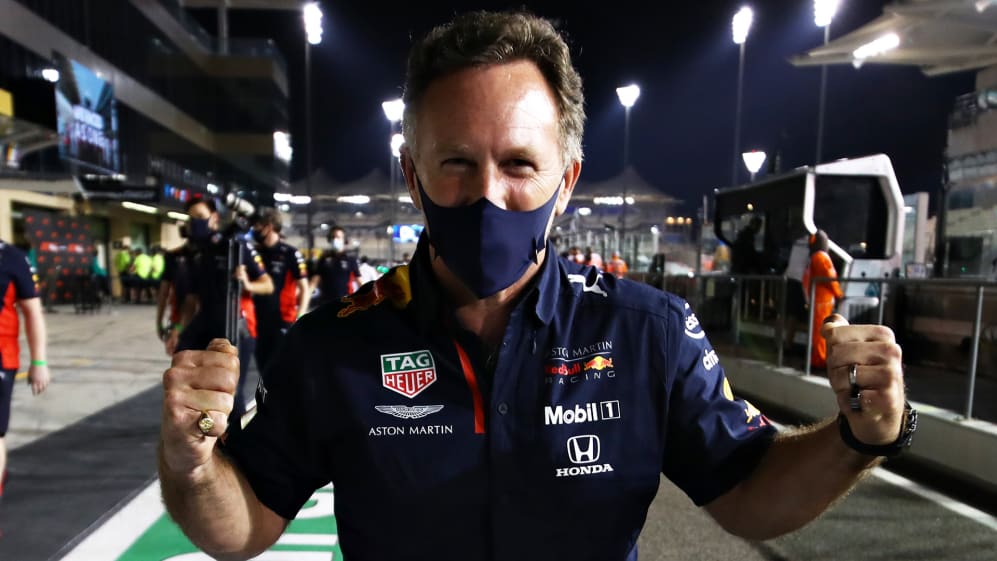 The Netflix show Drive To Survive has brought the sport of Formula 1 to new audiences all across the globe, making household names of some of the participants in the documentary series. Red Bull Team Principal Christian Horner is certainly one of those – but he's admitted that his portrayal in the latest series of the show made him "wince" at times.
Series 3 of Drive To Survive was released on March 19, bringing viewers the inside story of Formula 1's unprecedented 2020 season.
The year saw Mercedes win their seventh straight crown and Lewis Hamilton his own seventh title, as Red Bull once again came up short, Max Verstappen and team mate Alex Albon failing to consistently get on the pace of the Silver Arrows, while Pierre Gasly – whose demotion from Red Bull by Horner and Dr Helmut Marko was one of the key storylines of Season 2 of the show – claimed his maiden win at the Italian Grand Prix.
WATCH: 6 clips from Drive To Survive Season 3 to whet your appetite for the full series
And speaking ahead of the start of the 2021 season, Horner admitted that, despite being three series into Drive To Survive, watching himself in the show still wasn't an entirely comfortable experience.
"I was recently asked if I winced whenever I watched it back. The honest answer is yes, constantly!" said Horner, writing in his column on Red Bull's own website. "It is a TV show but it is also showing a side of the sport that is not normally conveyed during a conventional weekend broadcast.
"It shows some of the characteristics and some of the personalities, which is presented in a certain way to engage the audience," Horner added, "but overall it is very positive for F1 and the popularity seems enormous... My 14-year-old daughter and her friends didn't have much interest in F1 before the Netflix series, and now they know who all the drivers are!"
READ MORE: 5 things we learned from Netflix's Formula 1: Drive to Survive Season 3
Ultimately, Red Bull would make the decision at the end of 2020 to swap out Albon in favour of Racing Point's Sakhir Grand Prix-winning driver Sergio Perez – with Horner adding that both the Mexican and Verstappen were raring to go for the 2021 season, beginning this weekend at the Bahrain Grand Prix.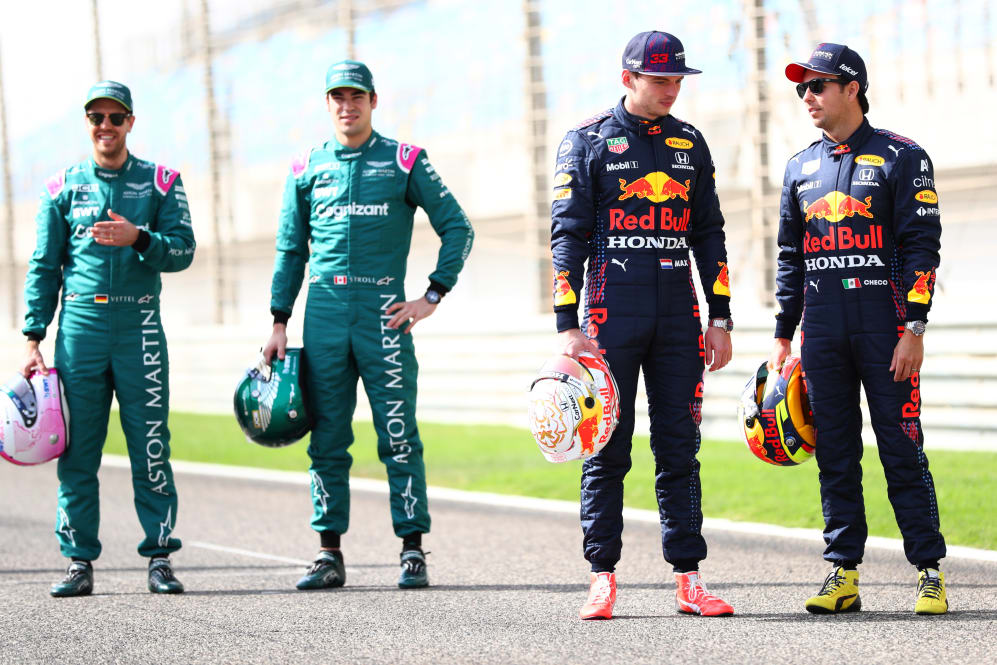 "The big news over the winter was the arrival of Sergio to the team," said Horner. "He has settled in quickly and while he is experienced, he is also a laid-back character. He knows what he wants and has 10 seasons of F1 under his belt.
READ MORE: New Red Bull recruit Perez says conversations with Adrian Newey 'like talking to a racing driver'
"As for Max, he is in good shape and looking really sharp. He hit all his fitness targets at the pre-season training camp in Red Bull's facility in Austria and is readier than ever for the start of the season."