Feature
Ross Brawn on 'aggressive' Red Bull, Mercedes under pressure – and what went wrong at Ferrari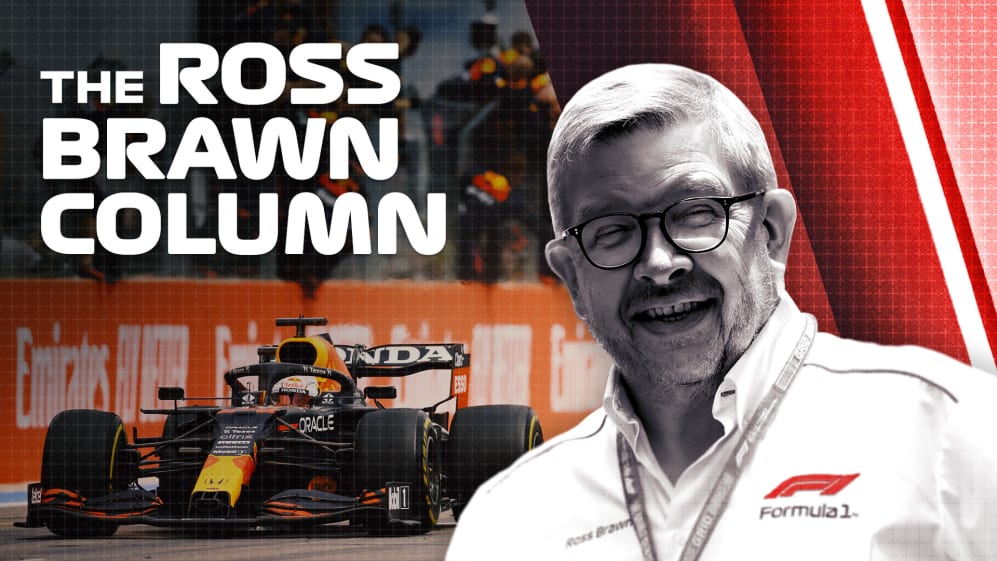 Max Verstappen did it the hard way as he used a two-stop strategy to beat Lewis Hamilton to victory in the French Grand Prix and extend his lead in the drivers' championship. Formula 1 Managing Director, Motorsport, Ross Brawn discusses the key talking points…
My Driver of the Day – Max Verstappen
Max's passion and agony in the middle of the race, when the pressure was so intense, was infectious. Those guys were driving at a pace they all knew they couldn't maintain but nobody wanted to blink first and pit.
It was fabulous watching the race evolve from a slow burner to humdinger. This race was the epitome of F1 – we saw the human side and the strategy side of the sport in all its glory. And Verstappen was the one who came out on top.
READ MORE: 'It was an easy pass' says Verstappen, after late move on Hamilton seals French GP victory
Mercedes and Red Bull renew duel
It's clear Mercedes were caught out by the potency of the undercut. Clearly what played out in the race didn't match the numbers. That was the surprise. Then, of course, it was who pulled the trigger first with a possible second stop.
Once someone pulls the trigger for a second stop, you can't pit a lap later as it's too late. You would be beaten. You are then committed to going long. It was quite brave from Red Bull to do it from a leading position. But they didn't want a repeat of Barcelona. It was a really competitive and aggressive approach for Red Bull. And that created a great finish.
What Lewis demonstrated was his ability to bring more out of tyres in difficult circumstances compared with Valtteri, who obviously took more life out of the tyres. Lewis is a master of eking out performance. I still wasn't convinced that even five laps from the end, Max was going to do it, so impressive was Lewis on that stint. It could have gone either way.
READ MORE: 'Pointless' to have defended harder against Verstappen's Lap 52 move for the lead, insists Hamilton
My wife asked me 'what would I be doing if I was back on the Mercedes pit wall?' and I said I'm glad I'm not on the pit wall. I'm too old and it wouldn't be good for my blood pressure!
What we are seeing now is a classic championship fight and it makes us realise what we've been missing these last few years. We'd love a two team fight for the championship, and if we can't have that, we want two team mates fighting for the title.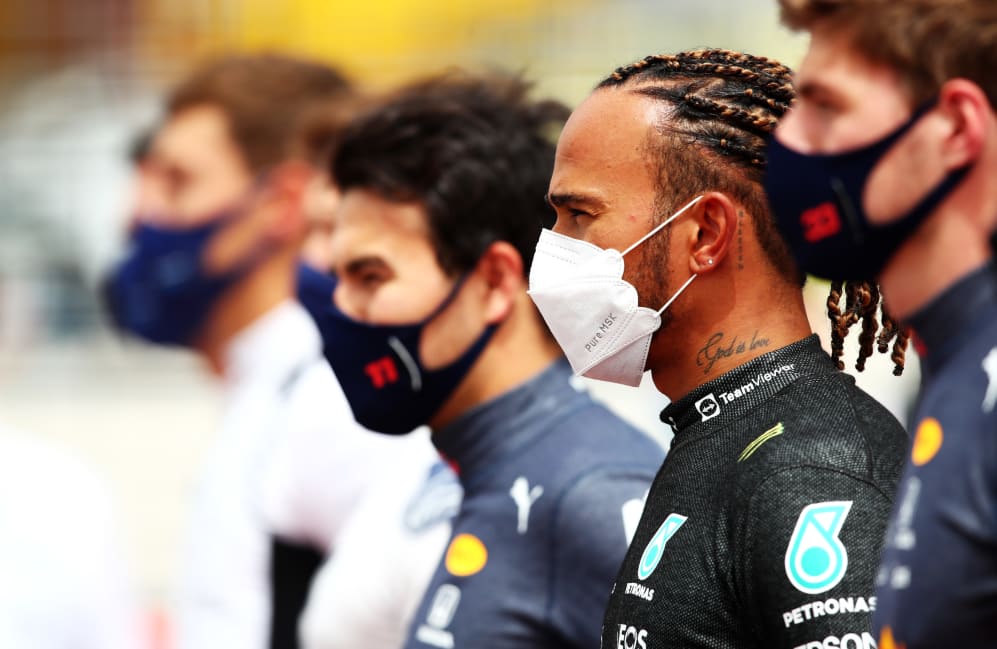 We have been lacking both of those things since Nico won his championship in 2016. So it's great to seeing a real tooth and nail fight. And it's being done in a good spirit, between drivers and between teams. There's the normal banter and the technical debates are all part of the landscape of F1.
Difficult weekend for Ferrari
It was a surprise to see Ferrari struggle after their performances in the last two Grands Prix. Their speed in qualifying was decent and I honestly don't know where that went in the race.
They will have to go away and work out what they got wrong as it is out of kilter with their recent performance. It was a very strange result but I'm sure they'll come back.
READ MORE: 'We went backwards' – Sainz and Leclerc shocked by lack of pace as Ferrari fail to score in France
In my experience, the members of the team, both at track and the factory, would like to have an understanding of what went wrong. If you can give it to them, they can maintain their spirit.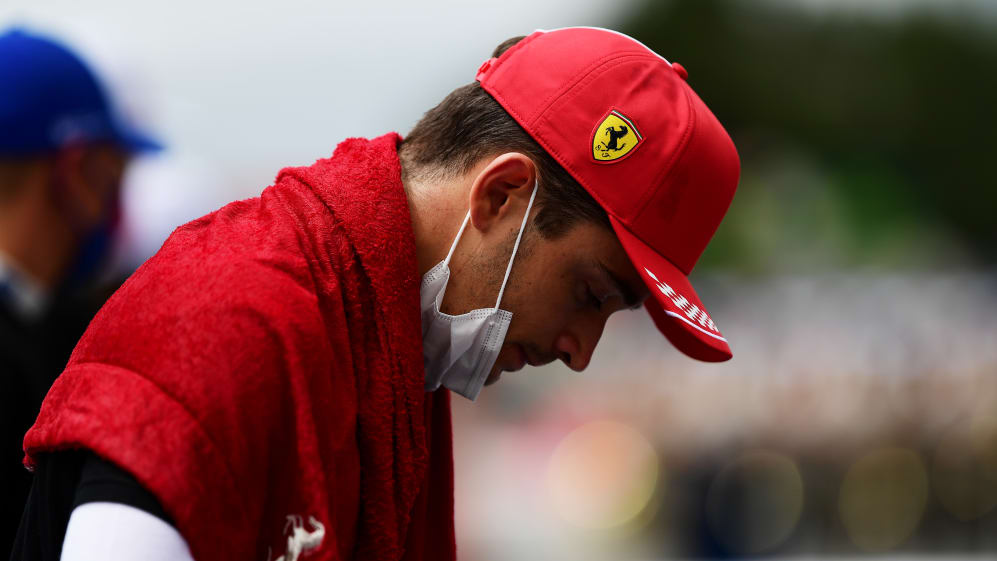 If you come back and say 'sorry about that, we don't know what happened, let's see what happens at the next race' it will certainly not be what they want to hear.
My response would be to say to staff 'give us a few days to work out what happened, we'll regroup, try and give an insight into what the conclusions are and what we're going to do about it'. It's the first of a triple header, so there are another two races on the bounce, and that makes it tricky.
Most teams are experienced in having the odd really poor weekend. I expect Ferrari's engineers to quietly sit down, work out why there was this loss and help the team understand it to keep morale up.
Frustration for Bottas
Valtteri has been having an extremely difficult time of late. He looked quite strong this weekend but was the biggest victim of Mercedes' strategy. For a driver who probably had a view on what they should be doing, when the final analysis shows that that's what they should have done, I can imagine how difficult that is.
I would say in fairness to Mercedes, if you followed what drivers wanted regarding strategy, I think the success percentage would decrease. There are definitely occasions when a driver's view should be followed but they are majorly outweighed by the team getting it right as they have all the information and, in Mercedes' case, they have engineers with more than 20 years of experience.
READ MORE: 'I could have been fighting for the win' – Bottas left furious by Mercedes' one-stop strategy
It will be fascinating to see how they handle this pressure. It is the first time they have come under such pressure in seven years and the first time under Toto's reign.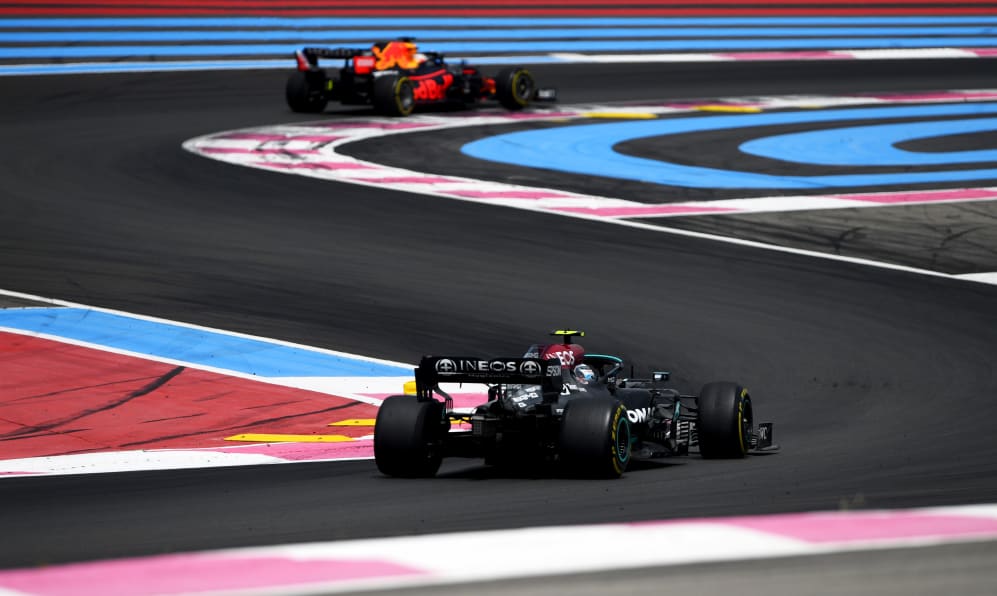 Strong performances through the field
There were very good drives elsewhere in the field. Lando recovered from what was looking like an average weekend with a brilliant drive back to fifth.
READ MORE: Norris calls out Gasly over 'harsh' Turn 11 move after taking strong P5 finish in French Grand Prix
And we're seeing signs of the old Fernando, which is great to see. I think it was a good decision by Renault/Alpine to sign him up. The stability that he will bring to the team can't be underestimated.
To have his experience, as a double world champion who is highly motivated, is hugely valuable. That team has gone under several changes, and they will benefit from his input.