Feature
Ross's Abu Dhabi GP review: A spectacular finale, and a bright future for F1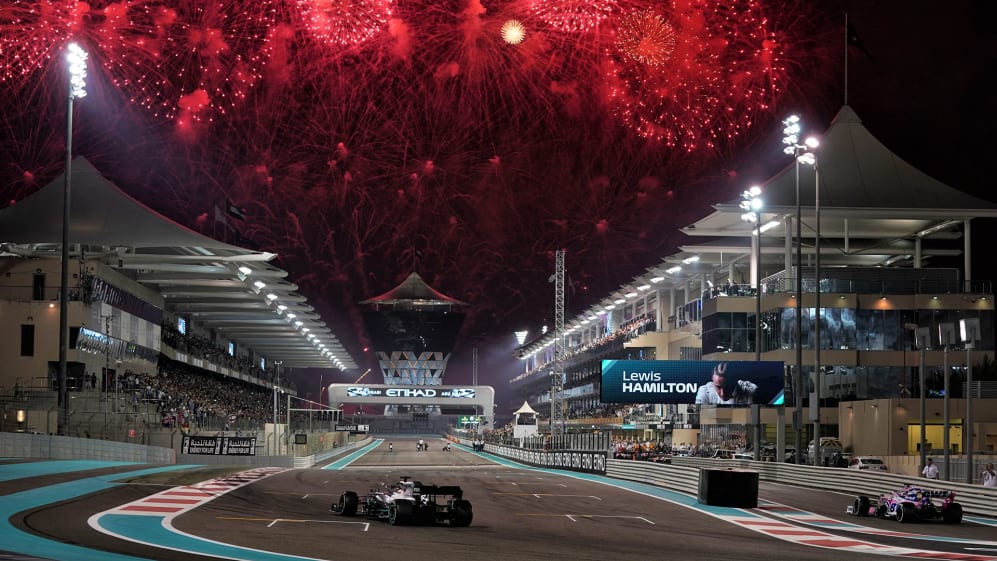 After a fitting end to the 2019 Formula 1 season in Abu Dhabi, Formula 1 Managing Director, Motorsport, Ross Brawn looks back at Lewis Hamilton's sixth championship, evaluates the new crop of drivers and Red Bull and Ferrari's hopes of a 2020 title challenge.
Champion's final flourish
The season finale at Yas Marina was in many ways a race that encapsulated a number of the positive aspects we're seeing in F1 at the moment. We'll discuss all of them in turn, but let's start with the winner, Lewis Hamilton.
READ MORE: The Winners and Losers of the Abu Dhabi Grand Prix
The final Grand Prix of the year brought back memories of the opening races of the season, with Lewis Hamilton in truly dominant form and Mercedes in a completely different league to the rest of the field. Proof of that comes from the fact that Lewis notched up his sixth 'Grand Slam' of pole, win, fastest lap, leading from starting to finish. The 2019 version of Lewis has been really impressive: 11 wins, 17 podium finishes from 21 races and always finishing in the points.
Perhaps the most unusual statistic is that he only took pole five times, with Charles Leclerc doing two better on seven. Prior to Abu Dhabi, the last time Hamilton topped the timesheet in qualifying was in Germany back in July, which is all the more strange as he holds the record for pole positions on 88.
Indeed, Sunday's race seemed like a formality. The icing on the cake came in the shape of the fastest race lap, set two laps from the flag. The time set a new track record and even more remarkably it was achieved on tyres that were 27 laps old. It's impossible to ask for more from this great champion.
Verstappen on the verge
Could one ask for more from Max Verstappen? That would be hard, because, in his fifth year in Formula 1 he finished the championship in the top three for the first time and enjoyed an excellent season overall.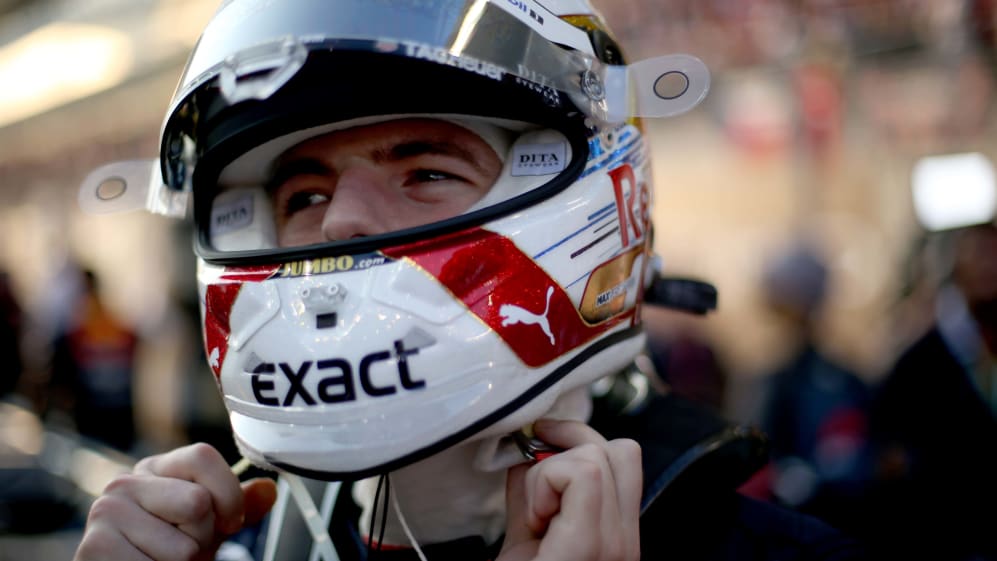 Max scored the first pole position of his career in Hungary (and then a second in Brazil) and took three wins during the season to take his career total to eight.
Perhaps more significantly we saw fewer mistakes, which in the past have mainly been due to his impatient nature. Those episodes of hot-headedness have cost him dearly in previous seasons but this year rash moments were few and far between.
READ MORE: Zandvoort upgrade work well underway ahead of Dutch GP return
The Red Bull youngster, who only turned 22 a couple of months ago, is now undoubtedly in the most clinical form of his career to date and is now ready to challenge Hamilton.
Of course he needs a car capable of doing that, which was not the case in the early part of this season. However, the Red Bull-Honda partnership took a number of steps forward during the season and is now beginning to produce results that suggest they will be fighting for the championships in 2020.
Ferrari in flux
One can certainly ask more of Ferrari whose season had many ups and downs. It all looked very promising in winter testing, but by the spring optimism had given way to disappointment and a summary of the first half of the Scuderia's campaign was a tale of missed opportunities.
READ MORE: Leclerc keeps podium as Ferrari handed big fine for fuel discrepancy
After the summer break, however, the Scuderia found a new injection of pace and as well as six consecutive pole positions from Belgium to Mexico they also racked up three wins in a row from Belgium to Singapore, with Charles Leclerc's victory in Monza being the obvious highlight.
However, the final part of the campaign proved more difficult, as was the case this weekend in Abu Dhabi. In his first year as Team Principal Mattia Binotto has undergone a baptism of fire in what is probably the most highly-pressured role in Formula 1. I am sure, though, that he has all the qualities to kick-start another winning cycle.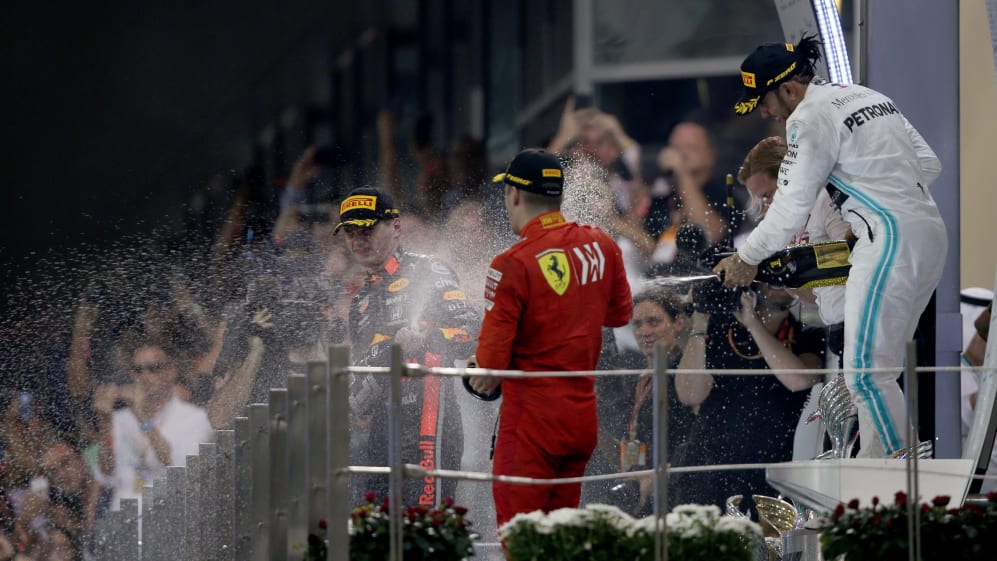 The most positive aspect of Ferrari's performance this year was without a doubt Charles Leclerc, who, in only in his second year in Formula 1 and his first with a top team, won twice, was on pole seven times and finished on the podium on 10 occasions.
His talent is undeniable and he is destined for greatness over the next decade. Clearly, there is still room for improvement, which is only natural. It was clear that Charles has what it takes to put Sebastian Vettel, a four-time world champion, under pressure, which for Seb must be reminiscent of what happened five years ago at Red Bull when Daniel Ricciardo became his team mate.
READ MORE: Zandvoort upgrade work well underway ahead of Dutch GP return
Back then, Sebastian opted for a change of scene, by moving to Ferrari, but this time he's staying put to battle it out with Leclerc. Next year it will be an interesting challenge for both drivers and Mattia will have to carefully manage his driver pairing to best suit the needs of the team. The biggest challenge, though, will be to provide the drivers with a car that's competitive on all types of track. On top of that, they will have to try and avoid the reliability issues that occurred too frequently this year.
Tight across the middle
Once again, the top three teams were dominant, but there was plenty of interest and excitement elsewhere. Carlos Sainz emerged with 'best of the rest' honours thanks to a thrilling final lap move past Nico Hulkenberg to take the point needed to move him clear of Pierre Gasly, while his McLaren team claimed the same prize in the constructors' battle.
The Woking outfit have made good progress, with the highlight of an impressive season being Sainz's third place in Brazil – McLaren's first podium since 2014.
READ MORE: Kvyat - first race stint in Abu Dhabi was the 'best of my life'
Toro Rosso also did well and the Faenza squad finished sixth, equalling their best ever finish in the constructors' standings, and claimed their first podium finishes in more than a decade.
The most encouraging aspect of the midfield tussle comes from the performance of an exciting crop of young drivers. Apart from the aforementioned Verstappen and Leclerc, two rookies, Lando Norris and Alex Albon, really stood out, while the third, reigning F2 champion George Russell, couldn't really show his talent given the performance level of his Williams.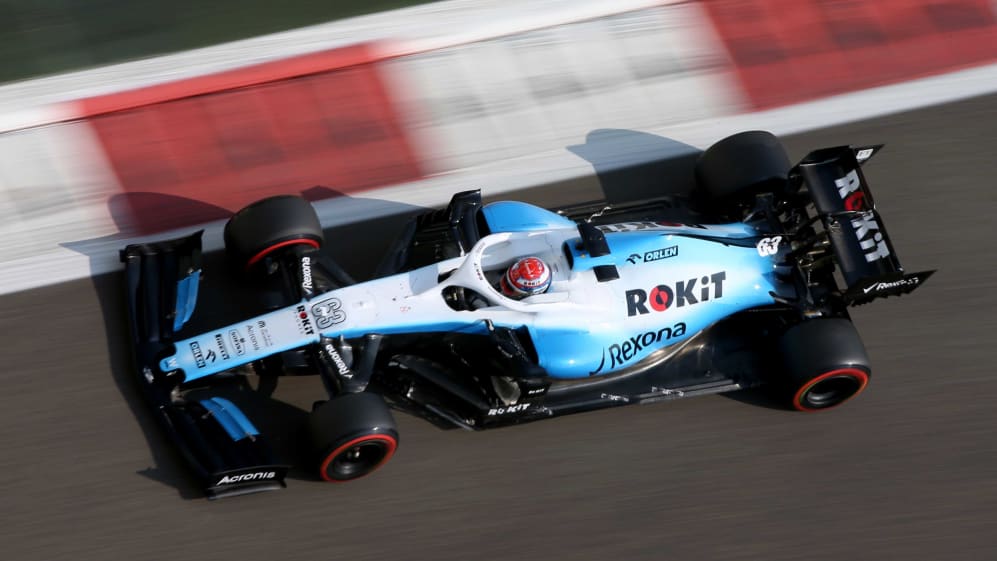 Their presence and that of other youngsters such as Antonio Giovinazzi and Lance Stroll can only be a good thing for Formula 1, especially as the previous generation, the one that followed on from the Schumacher era, is now inevitably coming to the end of its time in the sport.
None of those 'veterans' wanted to talk about calling time of their F1 career, but in Abu Dhabi it was time to say farewell, at least for now, to Robert Kubica and Nico Hulkenberg. In 2019 neither got results that matched their talent.
READ MORE: Forget results, Kubica's F1 comeback has been a triumph
Kubica could have certainly won more than he did in Formula 1, but for the terrible rallying accident in 2011. But he triumphed over adversity and this year's point in Hockenheim symbolises what can be achieved with determination.
Hulkenberg's career path has been more straightforward, but despite nine seasons of racing in F1 the German driver was never afforded an opportunity to demonstrate what he is really capable of. I am sure Nico strongly feels it's a case of unfinished business and that he is determined to find a way back to Formula 1 as soon as possible to show what he can really do.
Boosting the fan formula
Interest in Formula 1 continued to grow in 2019. The TV viewing figures available so far are positive and once again this year, as in 2018, the attendance at race weekends exceeded four million. The growth is even more impressive on our digital platforms, while the festivals we organised in various cities around the world attracted a lot of interest.
READ MORE: Abu Dhabi performance 'a worthy final race for me', says Hulkenberg
The fans are the biggest stakeholders in our sport and we need to hang on to the long-time enthusiasts – the deeply committed fans that relish the detail, follow aero evolution and pore over the strategic complexities of race weekends – but at the same time we need to attract new audiences. We started down this road three years ago and now we are beginning to see results.
This year also saw the arrival of the framework for the new rules that will come into force in 2021. That was the result of a process that involved the FIA and the teams, with the one true aim of making this sport ever more enjoyable for the fans.
We are particularly pleased with the largely positive response to the new rules, especially from the fans. In Sunday's race, no DRS was available for almost 20 laps because of a technical problem and that only served to emphasise the need for the cars to be able to fight at close quarters. In addition, the performance gap between the teams needs to be reduced, because looking at Sunday's race, once again only the top teams completed the full race distance, every other team was lapped.
These goals are shared at every level by the stakeholders in the sport, especially the fans. An important step has been taken, but there is more to come and we are definitely moving in the right direction.