Feature
Ross's German GP review: Max, magic and mayhem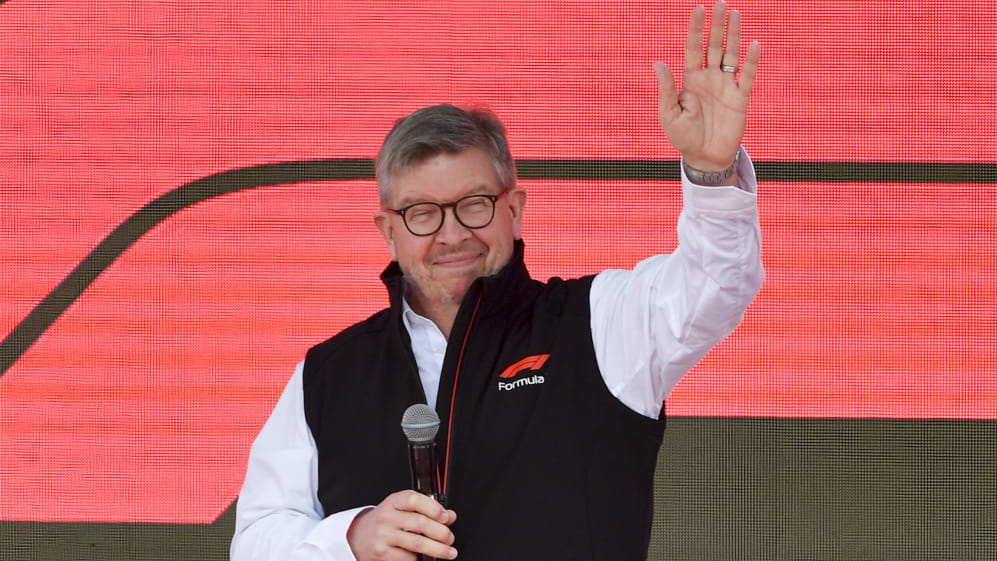 Showtime
What a show. The German Grand Prix was incredibly exciting, from first lap to last. It had everything, overtaking, mistakes, less than perfect strategies, immense bravery, crashes and a podium line-up – indeed a top ten order – no one could have predicted after qualifying.
The points placings featured drivers from eight different teams, and on a day when the big guns faltered wholly or in part, only Toro Rosso and Haas managed to get both drivers in the points.
It has to be said that intermittent rain really made the spectacle, but it can't be denied that for different reasons, all three recent races have been hugely entertaining. It's the best possible response to the unfortunate criticism the sport received after the French Grand Prix, some of it surprisingly vitriolic.
READ MORE: German Grand Prix: Race Stats and Facts
I'm not saying everything is perfect, especially when you consider that Daniil Kvyat's third place finish is only the third time that a driver from outside the top three teams has finished on the podium since 2017, but I think it is fair to say that over half of this year's races have been anything but boring, despite the dominance of Mercedes who have simply done a better job than any of their rivals. Not every race can be at this level, but there are enough to make this the greatest motorsport series in the world.
Broken arrows
Mercedes has undoubtedly got the best package this year in terms of car, driver and team, but even the best can get it wrong. It was unfortunate for the Silver Arrows, however, that the mistakes came at its home race and on the weekend on which the team celebrated its 200th Grand Prix start and a 125-year involvement in motorsport.
After such a good qualifying, with Hamilton taking yet another pole, everything that could go wrong did, to the degree that team experienced its worst result in more than a year.
READ MORE: The Winners and Losers of the German Grand Prix
The result in Hockenheim will, however, have little impact on the probable outcome of the championship, given Mercedes' lead in both classifications. In fact, as we saw after Austria it will probably spur them on to do better. But the race showed that unless every piece of the jigsaw is in place, you don't win. That applies to all sports, but especially Formula 1 where there are so many factors to take into consideration.
On the upside, Mercedes don't have long to wait to try and make up for their Hockenheim misfortunes, as we are back in action in Hungary in a few days for the last race before the summer break.
Max-imum return
The man who benefited from Mercedes' errors was Max Verstappen, as he did in Austria. The Dutchman and his Red Bull delivered an almost flawless performance in Hockenheim. The only two mistakes were a less than perfect start from the front row that briefly dropped him to fourth, and a harmless spin after switching to medium tyres shortly before half distance.
However, as was the case in Austria, Max didn't let either misstep impact on his performance, and again as with Austria, he simply got his head down and put his foot down on the way to a masterful seventh career win – and a point for the fastest lap of the race.
The win puts him right up behind Valtteri Bottas in the drivers' standings and it would be impressive if he can split the Mercedes pair, who, thus far have appeared untouchable.
READ MORE: Verstappen in a 'class of his own', says Red Bull boss Horner
The second win for the Red Bull-Honda combination is further reason for them to feel pride in their achievements. They both took a risk teaming up for this adventure, but it already seems to be paying off.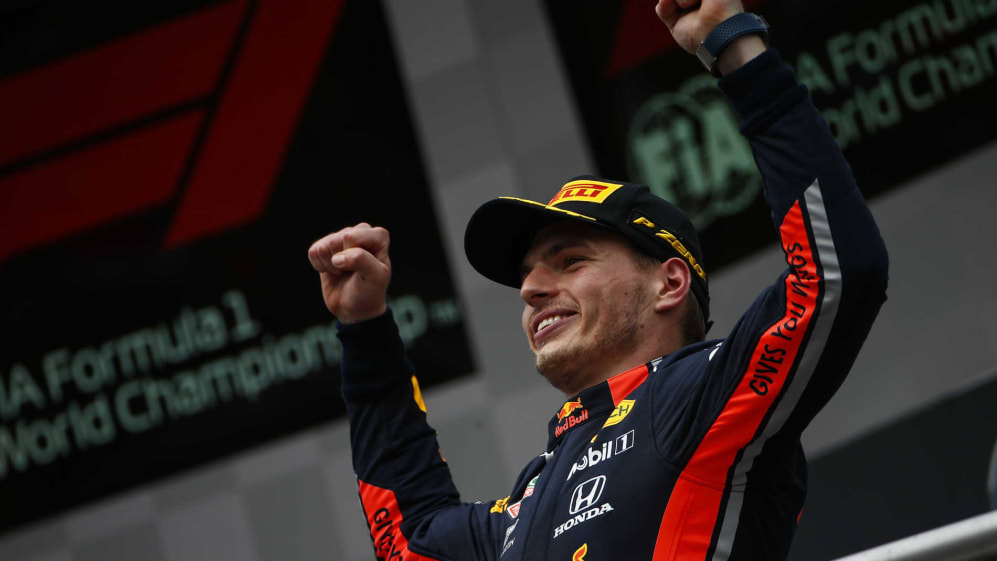 Russian's redemption
Daniil Kvyat's third place for Toro Rosso completed a great day for Honda. The podium was the best possible way for Kvyat to celebrate the birth of his first child the night before the race. Therefore, let me first offer him and his partner, Kelly, my congratulations!
At 25, Daniil is no longer a promising youngster and he has experienced plenty of highs and lows in motorsport since his 2014 F1 debut – to the extent that he might almost have had to consider a career outside motorsport. But he refused to give up; he worked hard on his weak points and earned himself a second chance, which is unusual in the very selective and competitive environment of Formula 1.
READ MORE: Kvyat 'should have more kids' jokes Horner after stunning Hockenheim podium
This third podium finish of his career is reward for that commitment. Of course, Kvyat's previous podium was scored at the 2016 Chinese Grand Prix and only couple of races later, he lost his seat at Red Bull to make way for this weekend's winner, Max Verstappen. As they say, when paths collide…