Feature
TREMAYNE: Will his long goodbye with Ferrari really be the end of the F1 road for Vettel?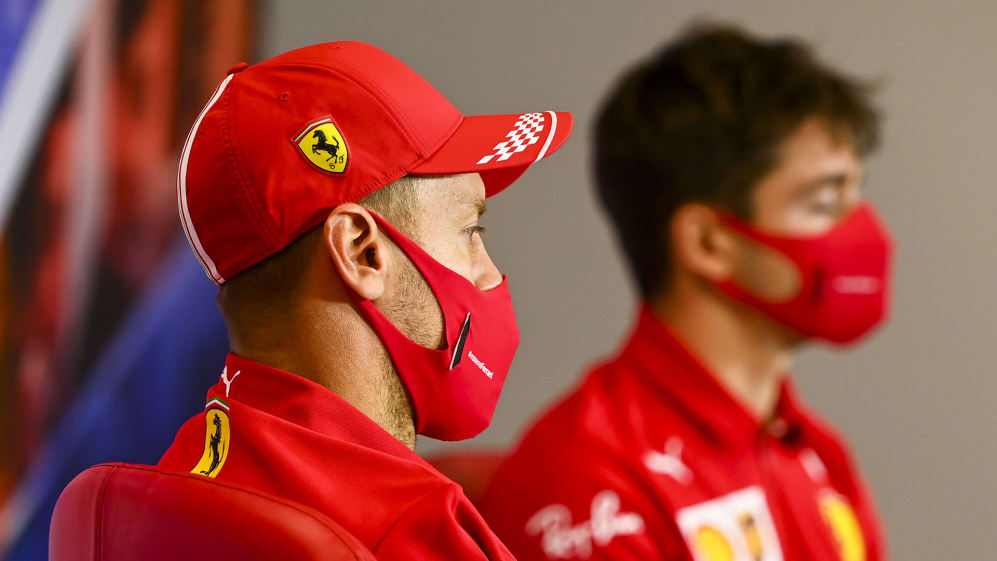 F1 Hall of Fame journalist David Tremayne looks at one of F1's modern greats and his 2020 struggles…
A few weeks ago, at Silverstone on the Saturday of the British Grand Prix, having momentarily escaped the confines of our 'press room bubble', I happened to stand looking out of the corridor window into the paddock to which journalists have yet to be allowed in this disjointed 2020 season. A colleague had been observing the same scene for a few minutes already and he nodded down to the semi-circle where the TV people were grilling the drivers.
"Look at Sebastian," my friend said. "Nobody wants to speak with him."
And indeed, there appeared to be little interest in him. Standing there with Britta, his ever-helpful and likable personal assistant, he somehow looked forlorn and lonely, like a man who cannot believe where life has suddenly taken him.
Of course, it was probably just a hiatus in his round of questions, but I thought that moment symbolised his wretched season rather poignantly. After a while he and Britta left the area and walked slowly back to a Ferrari encampment in which I wondered if he still really felt welcome.
READ MORE: Vettel and Binotto insist heated radio messages not evidence of tension between driver and team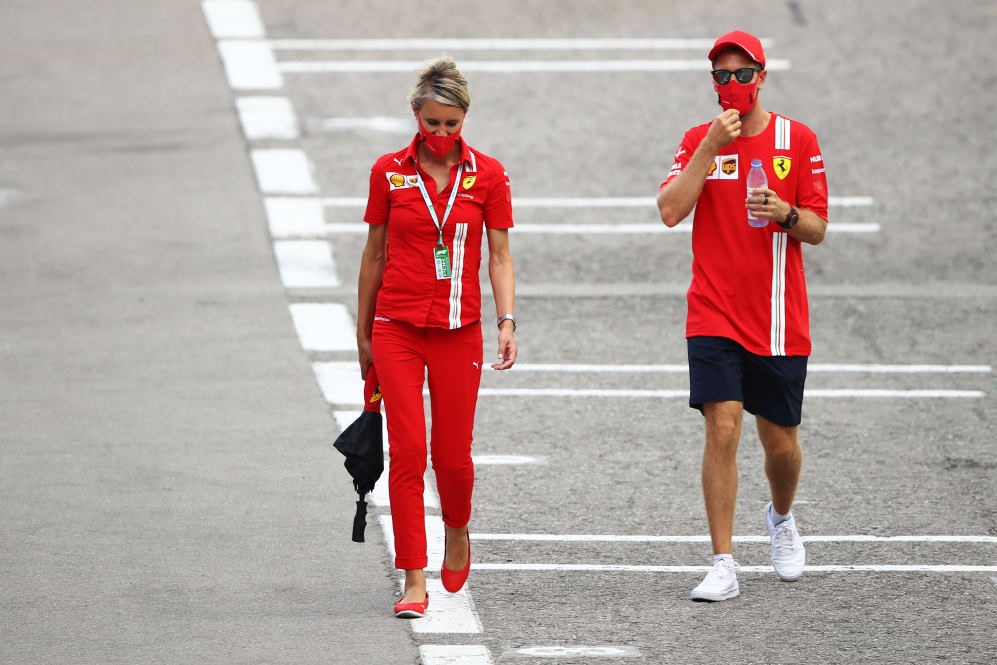 However you cut and slice it, this has been a bruising year for the man who could do no wrong between 2010 and 2013, when he ran riot at Red Bull and grabbed four world championship crowns on the bounce. The man who, it seemed, was charming Ferrari after his sudden switch to the famed Scuderia for 2015. The man who had taken the fight to Lewis Hamilton and Mercedes in 2018 and, at one stage seemed to threaten their dominance with a title challenge of his own.
The trouble started last year. Clearly discombobulated by the raw speed of his new young team mate Charles Leclerc, in only his second season of F1, there had been many clashes, the worst coming in Brazil.
WATCH: Vettel and Leclerc collide at the 2019 Brazilian Grand Prix
Even so, Seb had confidently expected negotiations to begin in the early months of 2020 for an extension to his contract.
Then the axe fell, without warning. There would be no negotiations, no contract, just a phone call to tell him he could collect his P45 at the end of the season. Soon, the world learned that he would be replaced by Carlos Sainz, a rising star no doubt, but a man thus far with but a single podium finish to his name.
READ MORE: 'There was never an offer on the table' – Vettel confirms there were no talks on a new Ferrari deal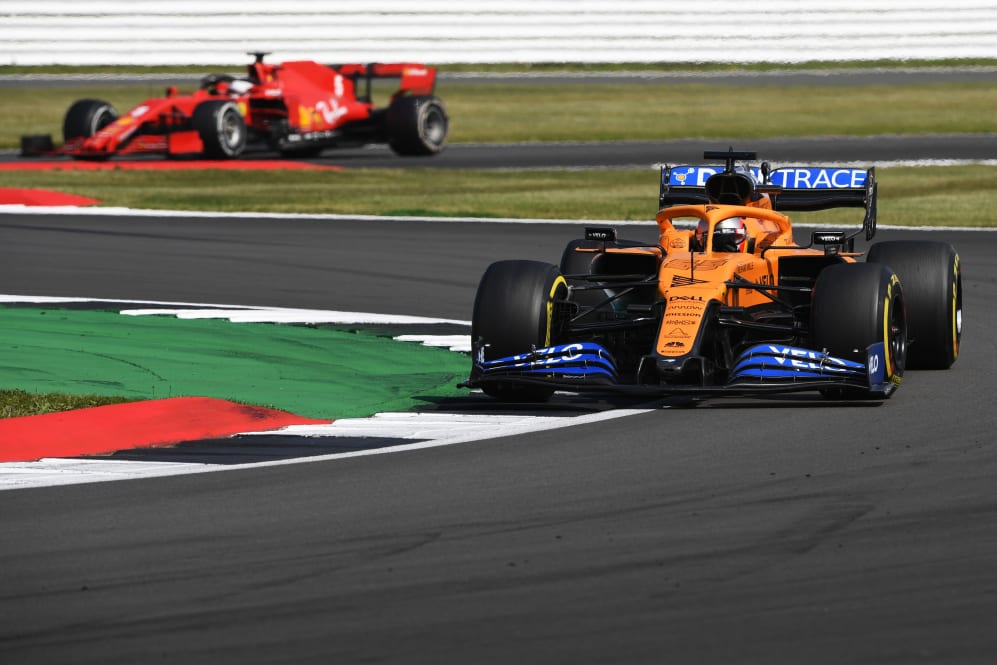 I don't care who you are, that must have hurt. And when you are a proud man with a pretty decent CV at the highest level of the sport, that hurt must have gone very deep.
Ferrari like to put a brave face on everything, and Team Principal Mattia Binotto said on the weekend he was surprised about talk that Seb was unhappy within the team. But the radio conversation captured during Sunday's Spanish GP was telling. It began when Seb was heard asking the team what they wanted him to do, at the point where most other drivers and engineers were having conversations about their strategy. Even allowing for the fact that we weren't privy, perhaps, to the complete exchange, that seemed odd.
READ MORE: 'I expect him to bounce back' – Former team mates and rivals back Vettel after tough start to 2020
He'd just been called in on Lap 29 to replace the medium Pirelli tyres on which he had started from P11, after yet again failing to progress beyond Q2 as his team mate continued to star with a top 10 placing in a clearly tricky car, with a set of softs.
On the face of it, this was a good race for Seb. He had a new chassis after some very lacklustre recent outings where he had clearly struggled in a most unVettel-like manner, and at times last weekend there were glimpses of his old form.
But now there was yet more evidence of the underlying tensions with Ferrari in his long goodbye. They surfaced when, having had to ask his team what they wanted him to do after that period of radio silence after he had been told to start pushing hard, his engineer suddenly asked, "What do you think about going to the end on this tyre?" Tetchily, he responded: "I asked you about this before!"
It was like nobody had really been paying attention to his input.
Later, pressed on his feelings about the situation he faces in the team he once led, he admitted that they were "mixed, up and down." Then, curiously, he admitted also that there was still work to do on his side.
He's done a couple of Sky TV interviews with the adroit and empathic Martin Brundle recently, who more than most can appreciate just what he is going through. Seb has come across well, showing his best side, which can be engaging and amusing and, now, humble.
LONG READ: The lesser known Sebastian Vettel – getting to know the man who snubs social media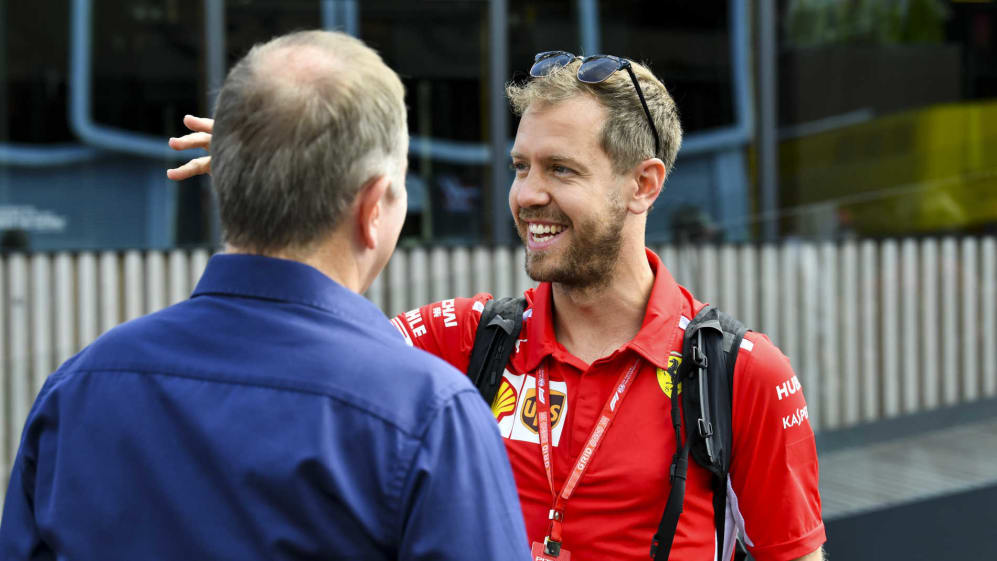 He's taking life's punches on the chin, and concedes that this might be the end of the road if there proves to be no place at Racing Point – or, if there is, he decides he doesn't want it. Things still seem very up in the air on that score right now, despite his recent ride in their Team Principal Otmar Szafnauer's Ferrari one evening at Silverstone.
DRIVER MARKET: Vettel tight-lipped on Racing Point links after being spotted with team boss
But when he's focused on the driving side at the track, his manner these days is that of somebody rather bewildered by the sudden downturn in his fortunes, uncertain what to do to turn the corner, figuratively and, almost, literally.
And the fact that seventh place for a man with 53 wins was deemed an improvement, in this unexpected annus horribilis, rather said it all.