Feature
What To Watch For in the 2020 Austrian Grand Prix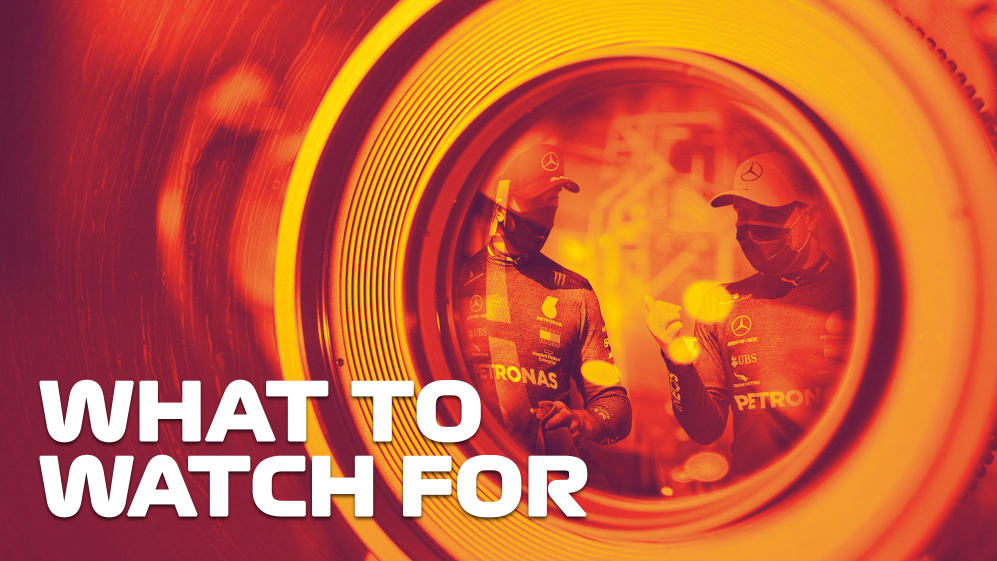 From Max Verstappen on the attack to some very closely-matched Mercedes drivers, and Racing Point's true race pace to Sebastian Vettel trying to a recover from a lowly starting spot, we highlight five key topics to keep an eye out for at the Red Bull Ring when the lights go out…
Verstappen playing to Red Bull's strengths
Starting on the mediums poses a threat to Mercedes
At the end of qualifying, there was a lot of focus on the gap between the Mercedes pair and Verstappen in third place, with the Red Bull driver over half a second adrift of Valtteri Bottas.
Red Bull had looked more competitive earlier in the qualifying session before Mercedes pulled clear, but Verstappen put in what could prove to be a key lap in the outcome of this race in the middle of Q2. On his first run, he did two timed laps on medium tyres, and the second was good enough to advance to Q3.
READ MORE: Verstappen banking on warm weather to make tyre advantage count in Sunday's race
That means Verstappen starts on those tyres, and he is the only driver in the top 10 to do so. And the time gap in qualifying is not so important when the grid forms up, with the Dutchman directly behind the two Mercedes drivers.
The Red Bull looked particularly strong on the medium tyre during Friday's long runs – and with temperatures looking high for Sunday (more on that later) his different strategy is the best chance to take the fight to the front two.
READ MORE: Scintillating Bottas takes masterful pole as Ferrari struggle in Austria
Bottas and Hamilton closely matched
Just 0.012s separated the pair in qualifying
Verstappen will also be hoping he gets a little help from the two Mercedes drivers fighting, as they look set for a thrilling fight between themselves. Bottas has traditionally gone well at the Red Bull Ring, and found his rhythm at the right time in qualifying to take the first pole position of 2020.
READ MORE: 'I finally unlocked the performance in myself' says Bottas after Austria pole
At the first race of the season with zero points on the board, both drivers receive equal opportunities from Mercedes to fight for victory, and the opening laps are likely to be crucial as they fight for track position to get the best strategy.
Hamilton was nearly facing a tougher fight after he was investigated for allegedly failing to slow for yellow flags on his final lap in Q3 after Bottas had gone off the road ahead of him, but the stewards cleared him of any wrongdoing after reviewing video footage. That means the defending champion will have the inside line to Turn 1…
Racing Point's race pace
Could there be podium potential?
One of the major areas of focus since pre-season testing – in terms of on-track matters of course – has been the 2020 Racing Point car and its similarity to last year's Mercedes. The car looked strong in pre-season and carried that form into Friday and Saturday.
The pace on Friday suggested Racing Point were potentially third quickest overall behind Mercedes and Red Bull, so it was almost a disappointment for the team to not be leading the likes of McLaren in qualifying. Lando Norris pulled out a stunning lap to qualify fourth, but the British driver admits he is going to have to look in his mirrors for Alex Albon and Racing Point posing a major threat.
READ MORE: 'We never thought we could beat Racing Point,' admits Norris after career-best 4th in qualifying
With Albon looking a little bit adrift of Verstappen's performance – in part due to the Dutchman getting an upgrade first – and Ferrari definitely struggling at this early point in the season, that fourth place is the minimum target the team will have on Sunday – and one slip from the top three could open up a podium opportunity.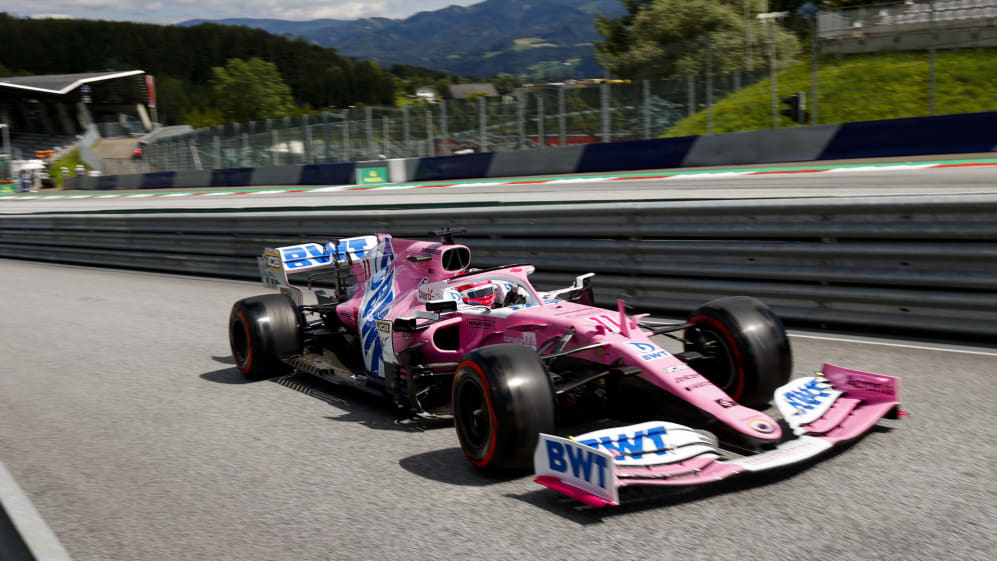 Vettel starting outside the top 10
Ferrari have been struggling but have strategic options
Ferrari warned that they were likely to struggle at the start of the season, but we have become so used to a Mercedes-Ferrari-Red Bull top three ahead of a midfield pack that it still came as a big surprise to see Sebastian Vettel drop out in Q2.
READ MORE: 'I thought we had more in hand' - Vettel 'surprised' by Q2 exit as Ferrari struggle in Austria
The German says his starting position of 11th place is just a reflection of Ferrari's pace in Austria, with balance issues preventing him from finding the little bit of time he needed to join team mate Charles Leclerc in Q3. But all is not lost…
Ferrari's long run pace didn't look particularly strong, but Vettel does have the benefit of a free choice of tyres, which is likely going to make him the highest placed driver apart from Verstappen to start on the mediums. And the Red Bull Ring is definitely a circuit where you can overtake, as Vettel showed impressively last season.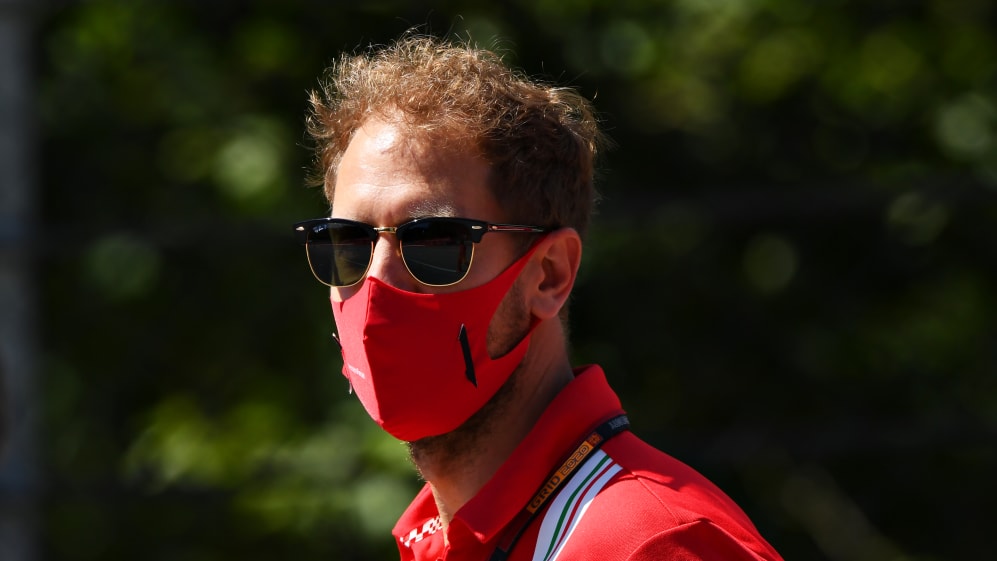 Tricky temperatures and race rustiness
Sunday is set to be the hottest day of the weekend as racing resumes
After a long delay to start the season and with many teams having significantly different cars to the ones that ended testing, Friday's track running was crucial in understanding how they are performing. But after two days that were relatively cool for this time of year, Sunday is set to be noticeably hotter, with ambient temperatures climbing towards 30C.
That will open up unknowns in terms of the tyre life and performance, so strategies could need to change once the early laps show how the race is unfolding… but there could also be driver variables.
READ MORE: Leclerc not 'expecting miracles' in Austrian GP as Ferrari 'not even close' to expectations
It is over seven months since any of the drivers went barrelling into Turn 1 at full speed alongside 19 other F1 cars, and it's a sight we can't wait to see. But it also comes with the potential for incidents, as some drivers may take a cautious approach, while others see an opportunity.
Reliability often plays a part in the opening race of any season, too, and with the likes of Williams showing improved performance – George Russell so nearly reaching Q2 – all 10 teams will believe points could be on offer if they perform to the best of their abilities.
And whatever Friday told us, we're going to see definitive race pace from all 10 teams for the first time, and get our first true picture of where the main battles in 2020 will be.
To celebrate the season relaunch, we are offering readers 25% off Annual F1 TV subscriptions. Subscribe now using code BACK25 to bring all the excitement of the race weekend straight to your favourite devices, live and on-demand.
*Offer valid online for new annual subs until July 6th 2020