Feature
What To Watch For in the British GP: Hamilton looking to return the favour, and Russell's hunt for points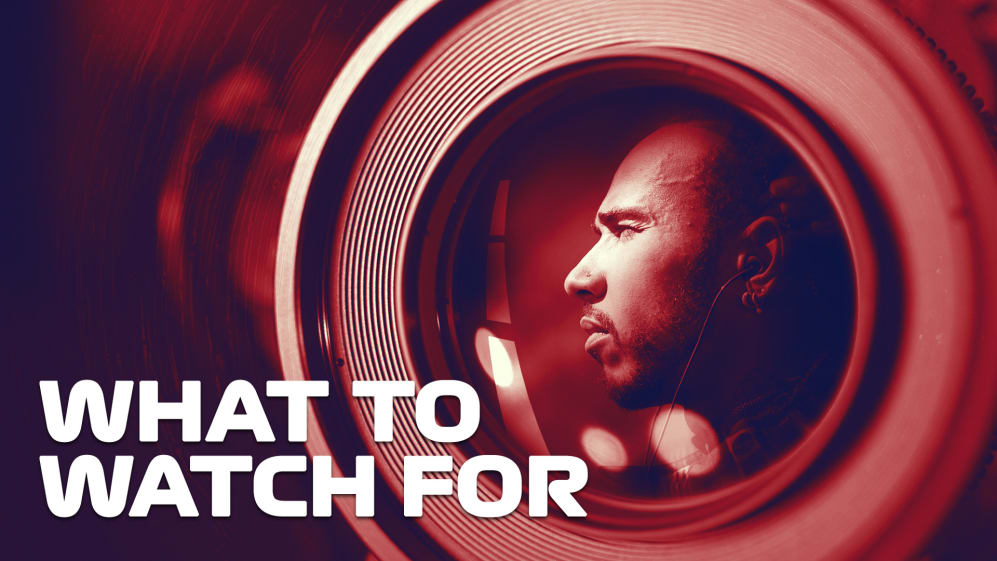 From the quickest qualifier looking to respond from second place to a recovering Sergio Perez, and from Ferrari guaranteed to provide action to George Russell chasing his first Williams points, we pick out five key things to look out for in Sunday's race at Silverstone…
1. Hamilton looking to return a favour
Verstappen beat him off the line in the Sprint
It was all eyes on the experimental new format at Silverstone on Saturday, and the all-new Sprint provided us with a grid start and proper wheel-to-wheel action as the 20 drivers raced each other to set the grid order for Sunday's Grand Prix.
READ MORE: Who gained the most positions – and British GP grid spots – in F1 Sprint?
And one driver who probably wished it didn't work that way this weekend was Lewis Hamilton, who was sensational on Friday to set the fastest qualifying time but then lost that advantage instantly when Max Verstappen took the lead into Turn 1 today.
But there's an upside to all of this for Hamilton, because if that had been his launch in the Grand Prix then he'd likely have lost the race. Instead, the Sprint provides him with that knowledge heading into tomorrow's race, where he'll get a second chance at the start to try and put it right.
If the defending champion feels a bit hard done by at his home race, then he will be fired up to try and muscle his way past Verstappen into Turn 3, and having seen some of the Red Bull race pace today he knows track position is crucial but that he has the car to fight with the championship leader. Plus, Mercedes have a strategic advantage with only one Red Bull at the front…
READ MORE: Verstappen beats Hamilton in thrilling F1 Sprint at Silverstone to claim pole position for British GP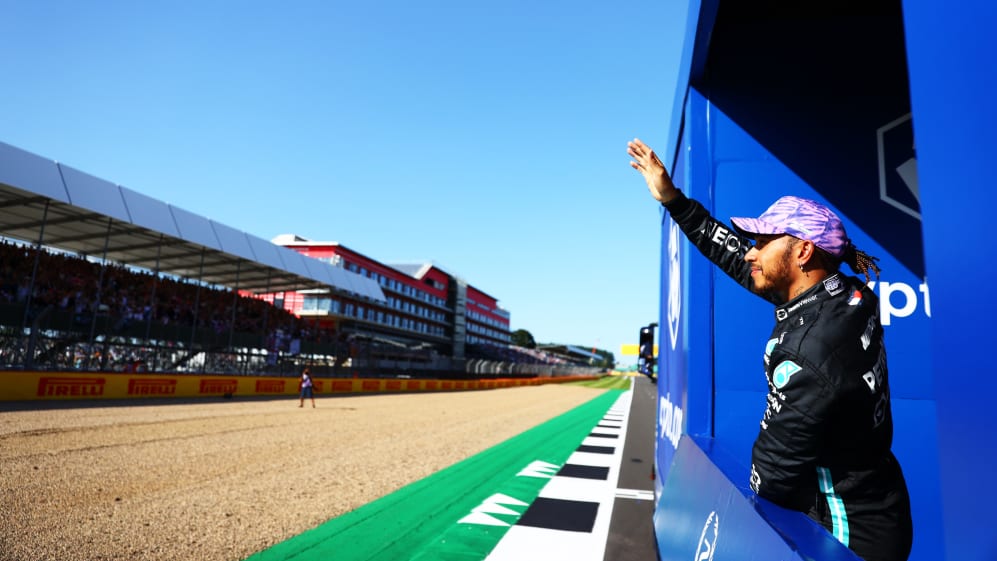 2. Perez on the charge
The Mexican spun off and had to retire on Saturday
And that's because another driver who probably isn't a fan of the way the Sprint has played out so far is Sergio Perez, who is set to start from the back of the grid on Sunday.
Perez had qualified fifth originally for the Sprint and was eyeing at least one position with Charles Leclerc ahead of him, but Fernando Alonso's sensational start was one of two reasons why he ended up seventh at the end of lap one (the other being Lando Norris jumping him too).
READ MORE: 'I was a passenger' – Perez laments big spin in F1 Sprint as he faces back-row start in British Grand Prix
And then Perez dropped it out of Becketts, resulting in a high-speed spin that damaged his tyres so badly he was eventually forced to retire to let Red Bull check components for safety reasons.
That means Perez will either line up from 20th on the grid or will start from the pit lane, either way giving him a lot of work to do. The latter at least allows him to make a number of changes to his car's set-up in order to be better at coming through the field, which will make him one to watch.
3. Ferrari certain to be in the middle of action
One Ferrari is at the front, one is on the edge of the top 10
Ferrari have endured an up-and-down season so far, with some excellent performances mixed in with the odd surprising low. One of those lows came just a few races ago in France, where Charles Leclerc and Carlos Sainz both went from strong grid positions in the top 10 to a scoreless weekend.
READ MORE: Leclerc targeting podium push after enjoying 'flat-out' run to P4 in F1 Sprint
Paul Ricard is a circuit that is front-limited – meaning the wear of the front tyres is the limiting factor rather than the rears as in Austria – and Silverstone matches that description. So Ferrari have some trepidation heading into the race, but they also have Leclerc starting fourth.
Sainz will be 10th on the grid after George Russell's penalty for hitting the Spaniard at the start of the Sprint, and Leclerc's pace on Saturday suggests it could be the strong Ferrari we get in the Grand Prix, meaning Sainz will definitely be looking to make progress. But if it's a repeat of France, Leclerc could come tumbling back towards his team mate.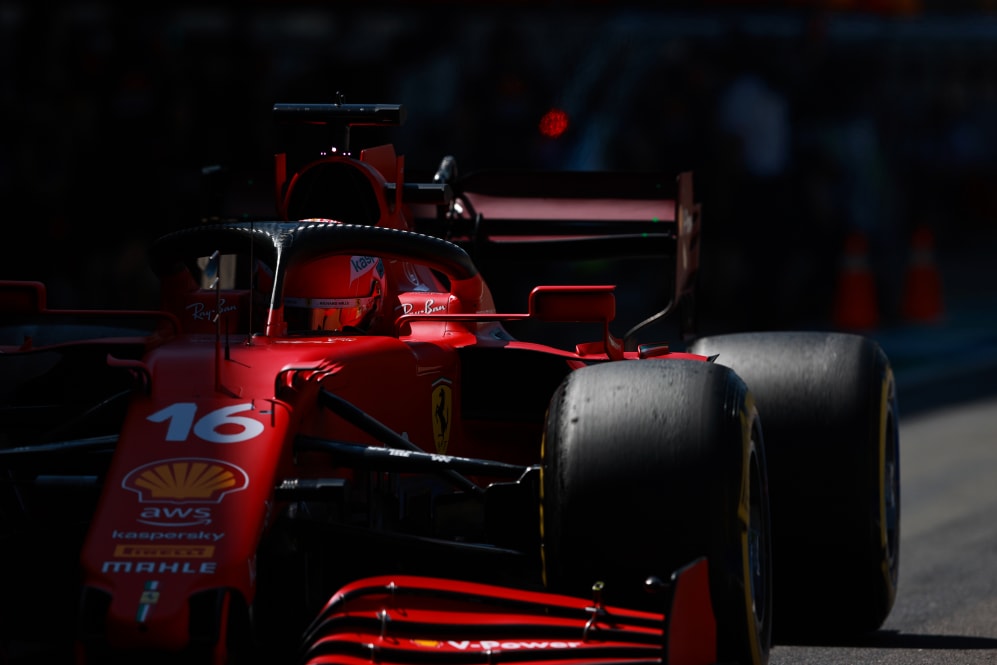 4. Blistering
The tyres were a surprise on Saturday afternoon
It wasn't just Ferrari who will be worrying about tyres overnight, however. High temperatures on Saturday meant there was a lot of blistering seen towards the latter part of the 17-lap Sprint, notably on Verstappen and Hamilton's cars.
READ MORE: What tyres will the drivers have for the 2021 British Grand Prix?
Both were running the mediums, so they won't have expected to suffer so much, and their pace wasn't really affected – with Hamilton setting the fastest lap late on – but it was a sign of the cars with more downforce and therefore greater cornering speeds asking more of the tyres than some others.
Blistering is when certain parts of a tyre overheat and then little chunks break away, and it tends to be visible as a darker line on the surface of the tyre. As race day is due to be even hotter than Saturday was, keep an eye on the front tyres to see if anyone starts to suffer.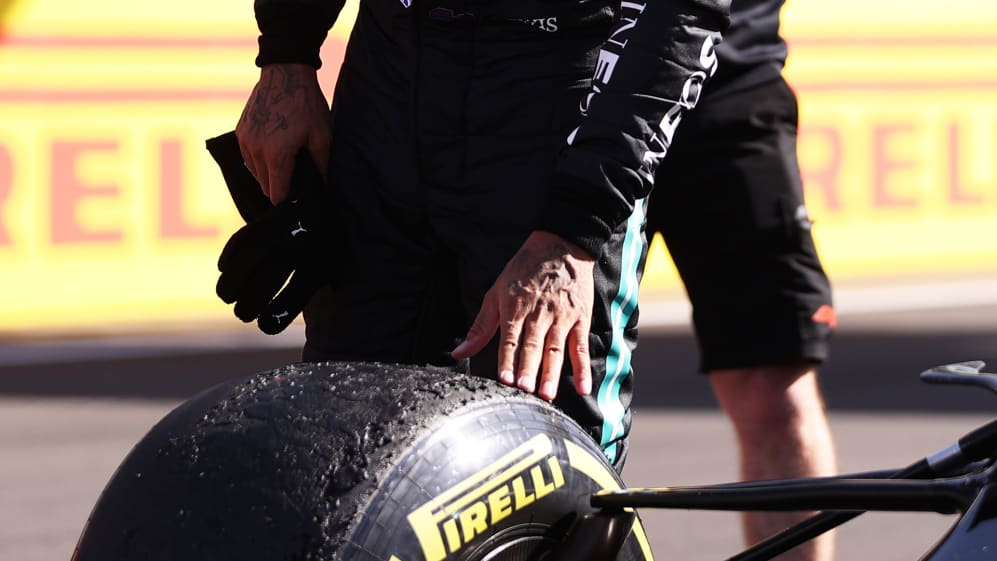 5. Russell's ongoing chase for points
A grid penalty has made his efforts harder after a top 10 finish
Good news: George Russell finally has a top-10 finish for Williams in a race-type scenario.
Bad news: It came in the Sprint, where only the top three score points.
READ MORE: Russell hit with three place grid penalty for Sunday's British GP after Sainz clash in F1 Sprint
Russell's wait for his first Williams points goes on, but then he was never expecting to score on Saturday. In fact, he was never expecting to escape Q1, let alone advance to Q3 with an incredible performance in qualifying and then duly hold his own among some very quick cars to cross the line ninth.