Feature
What To Watch For in the Monaco GP: The return of Verstappen vs Leclerc, and Sainz on a charge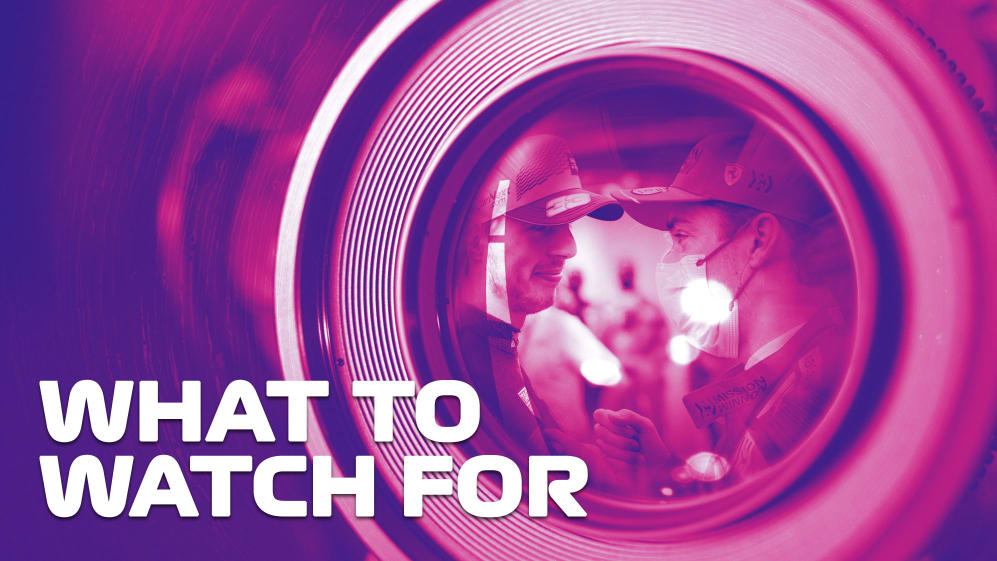 From an unexpected name on pole position to the championship leader out of position, and from a podium fight between old team mates to a previous winner with problems to solve, we pick out five key things to look out for in Sunday's race at in Monaco…
1. Leclerc fighting Verstappen for a home victory
Ferrari took a surprise pole position but have a nervous wait
Charles Leclerc does not have a good record at his home event, having failed to finish every time he has raced in Monaco stretching back to his junior formula days. So when he missed FP1 with a gearbox issue, it seemed like that run might continue. Then came the stunning form from Ferrari that saw him capable of fighting for pole position and taking it before crashing in Q3.
READ MORE: Leclerc admits mixed feelings over 'emotional' home pole, as he faces anxious wait over crash damage
The Monegasque driver is left playing a waiting game to find out if his gearbox needs changing or any parts replacing that could carry a grid penalty - though the team revealed on Saturday evening they had found no 'serious damage' after intial checks - but if he does remain on pole position, then he's got the car to win on a track that is so difficult to overtake on.
But Leclerc's big threat will come from his old sparring partner Max Verstappen, who was going extremely quickly on his final attempt before having to abort due to the red flag, and lines up alongside him on the front row. Verstappen has never won at Monaco either – in fact he hasn't even had a podium – and it could come down to who gets off the line best.
If Leclerc does hold the lead, then Verstappen would be expected to stick with the Ferrari, and strategy will be crucial in determining who wins this one.
2. Sainz and Norris in the podium mix
Both drivers could have ended up on the front row
As Leclerc put one Ferrari on pole position, his crash denied the other of his chance to take a maiden pole as Carlos Sainz was limited to fourth on the grid. Seeing as Sainz had been P2 in all three practice sessions and made an error on his first timed lap when going quickest, he was definitely in with a chance, but his target now is likely to turn to trying to secure a first podium for Ferrari.
READ MORE: Sainz 'struggling to accept' lost chance at P1, as Leclerc crash ends hopes of dream Monaco pole
While Valtteri Bottas lines up third ahead of him, Sainz also has to worry about his former McLaren team mate Lando Norris – who ended up fifth, but was just 0.044s away from a spot on the front row.
Ferrari might have the best opportunities with both cars in the top four, while the Red Bulls are second and ninth and the Mercedes pair third and seventh, so strategically the Scuderia have a few more options. But Norris has been able to get the maximum out of his McLaren at most races this season and will count himself in with a chance of a second podium of the year.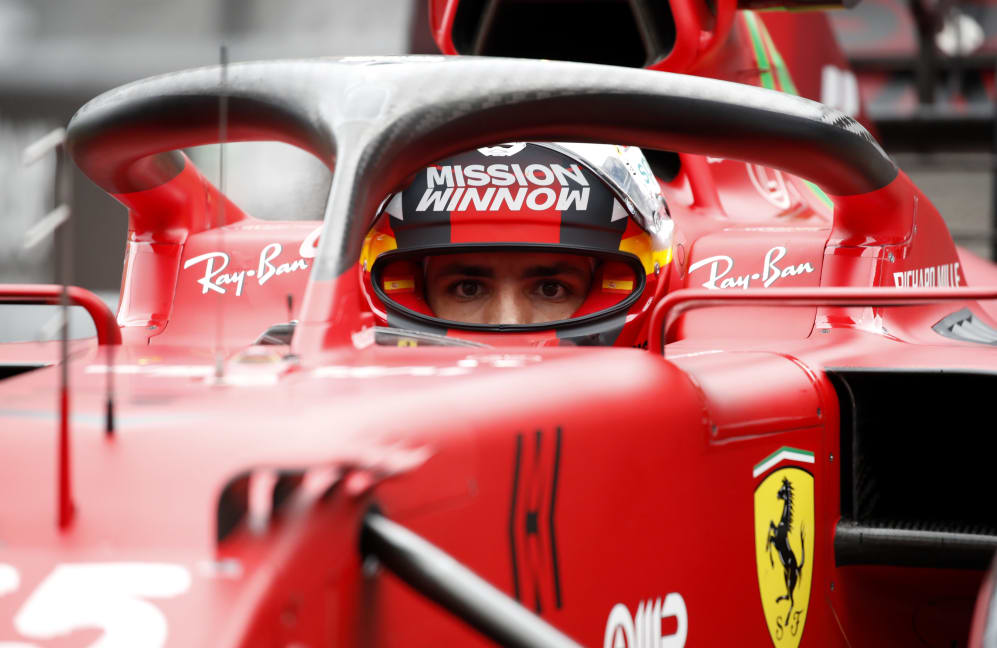 3. Hamilton out of position in P7
The world champion pointed to set-up errors after qualifying
The last time Lewis Hamilton was so far down the order based on his performance was all the way back in Brazil four years ago, when he crashed out in Q1 and had to start from the pit lane. But in Monaco, such a competitive field meant problems getting the tyres to work properly left him seventh on the grid.
READ MORE: Hamilton says car 'felt terrible' as he admits he's hoping for rain to make progress from P7
Hamilton pointed to Mercedes taking a wrong set-up direction from Thursday as the root of his problems, with further struggles in FP3 leading to last-minute changes that only made things worse. And that doesn't bode particularly well for the race.
Hamilton views Sunday as a case of damage limitation as he starts five places behind his main title rival Verstappen, and with overtaking so difficult here. He's been able to pull off some excellent strategies in the past, but in Monaco that's even tougher to do.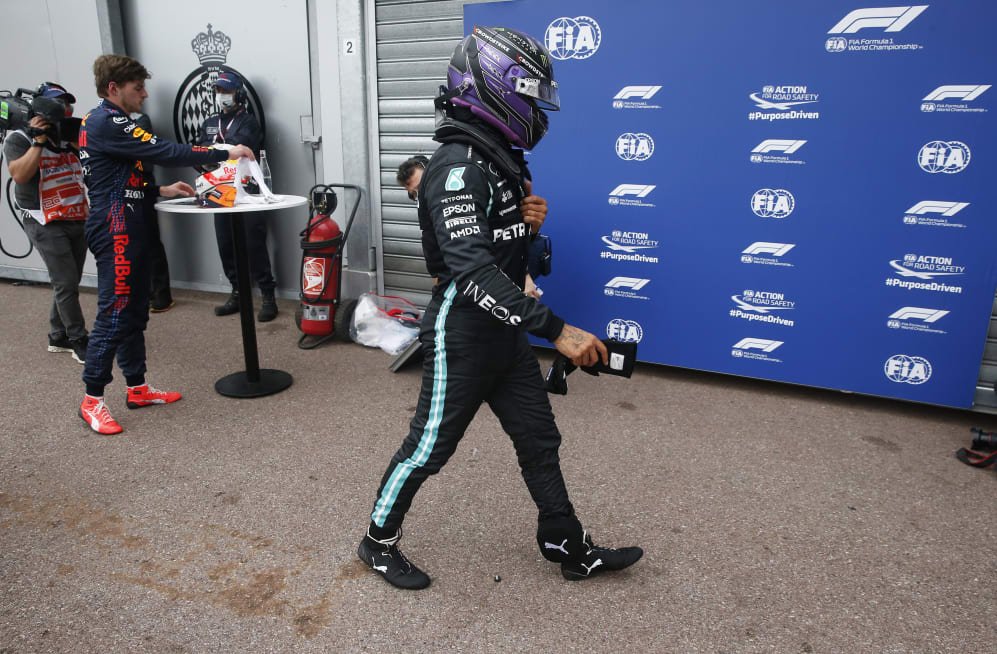 4. Ricciardo confused with his pace
The 2018 race winner has struggled to match Norris all weekend
I'm not sure anyone was more excited about returning to Monaco this weekend than Daniel Ricciardo. The Australian has been on pole and won here, and even though he isn't yet fully comfortable yet at McLaren, he was – to steal his own phrase – "hanging out" to get back on the street circuit.
READ MORE: Ricciardo finds gap to Norris 'confusing' after worst Monaco qualifying since 2013
But he has struggled for performance throughout the event so far, often spending sessions about a second slower than his team mate Norris. And while McLaren were doing their best to encourage Ricciardo, he says it was easy to show some signs of progress in qualifying because of how much slower than Norris he is, as he dropped out in 12th place.
The upside of being 12th is being on the first row that allows a free tyre choice at the start of the race, so Ricciardo might go for something different in terms of strategy to try and recover some points, especially with Antonio Giovinazzi in 10th a realistic target who has to start on the soft compound.
5. Weather conditions playing a key role
Unforecast rain impacted the first Formula 2 race on Saturday
As we kicked off the Monaco Grand Prix weekend, any risk of rain had appeared to subside, with only Monday forecast to see some wet weather. But then on Friday evening it started to drizzle as darkness fell, and more rain overnight meant the early morning F2 race took place on a wet track.
READ MORE: Qualifying facts and stats – Ferrari's first pole since 2019 sees them match McLaren at Monaco
Another thing that changed was the temperature dropped compared to Thursday's practice sessions, with a lack of sunshine preventing the track from drying quickly and the tarmac from warming up. That impacted the balance of a number of cars, hurting the work some teams had done in reacting to their Thursday running.
Although the current forecast is for a warm and sunny race day, we've seen clouds roll in quickly at the top of the hills surrounding Monaco, so don't write off a sprinkling of rain to mix things up either.