Feature
Why all eyes are on Red Bull ahead of 2021 season opener – whether they like it or not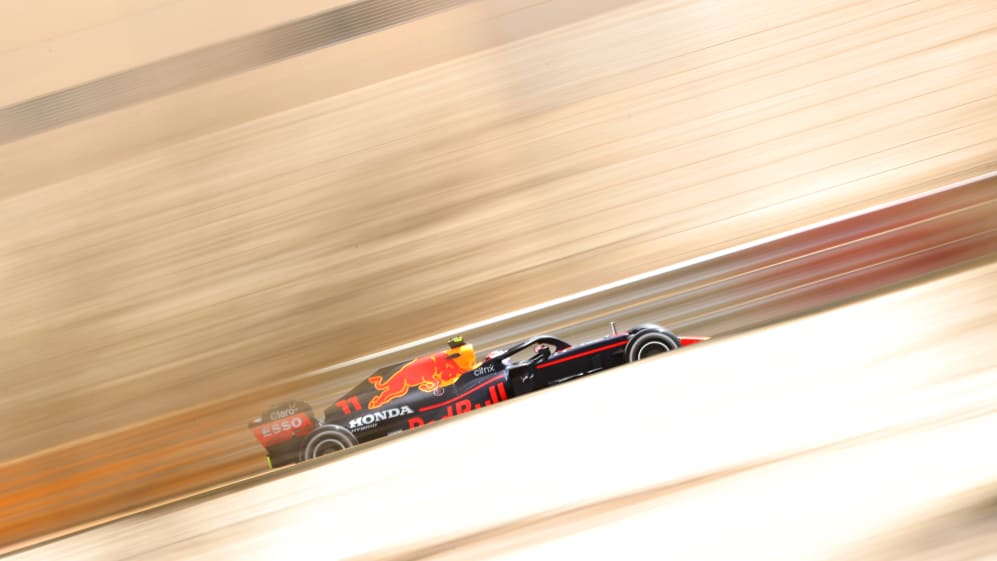 Team Principal Christian Horner has been doing his very best to play down Red Bull's sensational testing form in the build-up to this weekend's Bahrain Grand Prix, suggesting Mercedes were trying to move the spotlight away from themselves by calling Red Bull favourites. But no matter what Horner says, there's no stopping the belief the four-time world champions enter this campaign on the crest of a wave…
Smooth test sets tone for Red Bull
Our data from pre-season testing in Bahrain showed the RB16B emerged as the strongest package in the field, with their short run pace particularly impressive. Those inside the team will tell you it was just testing – and it's best not to get carried away – but there's a feeling from many of their rivals that at best Red Bull are on the front foot for race one and at worst, they've slashed the gap to the Silver Arrows, raising the prospect of a genuine two-team title fight.
READ MORE: Verstappen not getting distracted by Red Bull's 'favourites' tag ahead of 2021 kick-off
Why so much excitement? Well aside from the data, it was clear throughout the three-day test that the RB16B was a much more predictable machine. The rear end wasn't so lairy, the front end more responsive, and the car reacted well to set-up changes throughout. Of all the machines making their way around the Bahrain International Circuit, the Red Bull looked like the most impressive.
What matters is that you perform on track when it counts and when you can score the points
And that's quite something given Bahrain hasn't been too kind to Red Bull of late. They've rarely had the performance to compete against Mercedes, Ferrari and the other Mercedes-powered cars in Sakhir, given it's a power-sensitive circuit. And they had to wait until last year for their first podium at the track in the turbo-hybrid era.
"Everything ran quite smooth, that's always what you want in a test," said Verstappen when he faced the media on Thursday. "We were definitely very pleased. The most important thing to feel is that the car is more predictable, even with the changes in wind direction and temperatures. It felt good."
Verstappen wasn't having any of it when asked about the 'favourite' tag, meanwhile, because "it doesn't matter". He added: "What matters is that you perform on track when it counts and when you can score the points. I think you just have to focus on your job and just stay calm, stay focused, because it just distracts you, and like I said, it's just important to focus on the job."
READ MORE: Hamilton vs Verstappen - The 3 key factors that will decide if we get a classic battle in 2021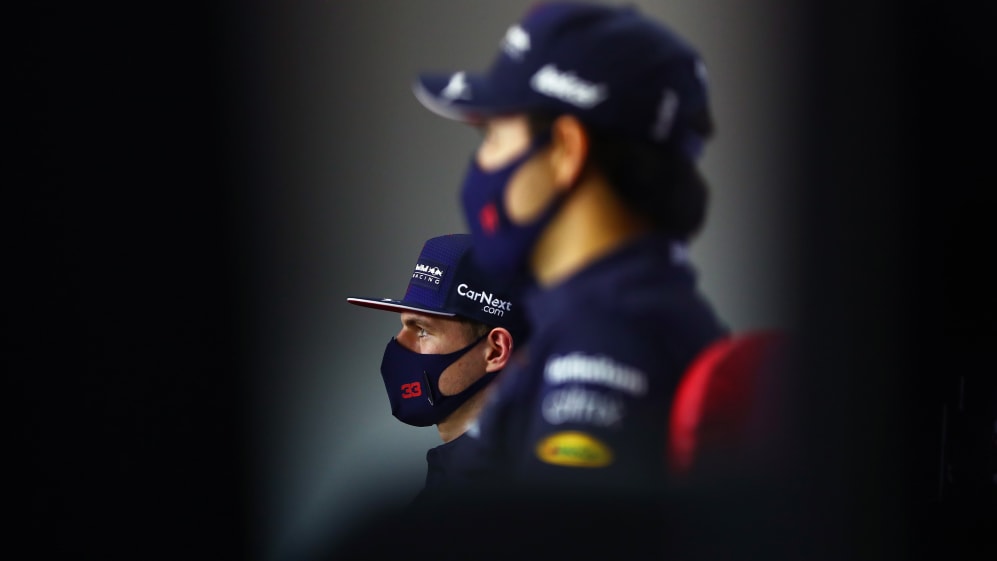 All-new Honda engine could be secret weapon
Red Bull may be entering their final year with Honda as their works engine partner, before taking over the intellectual property and going their own way with their in-house engine programme, but that doesn't mean the Japanese manufacturer has designs on just coasting through this year.
In fact, they are throwing everything at their last hurrah, in a bid to win the World Championship before departing. What does that mean in practice? "This is a completely new engine," said Yasuaki Asaki, when we chatted on Thursday morning via video call. "And we've been able to bring it to a point where in just six months we've taken it testing without any issues."
This is a remarkable feat for Honda. When they arrived in F1, they tried to make a so-called 'size zero' concept work with McLaren, only to be plagued with reliability and performance issues. Fast forward six years and their refusal to give up, coupled with everything they've learned with McLaren, Toro Rosso/AlphaTauri and Red Bull, has meant they have created an even smaller engine, that is not only super reliable but also more powerful.
READ MORE: The hopes and fears of every Red Bull fan in 2021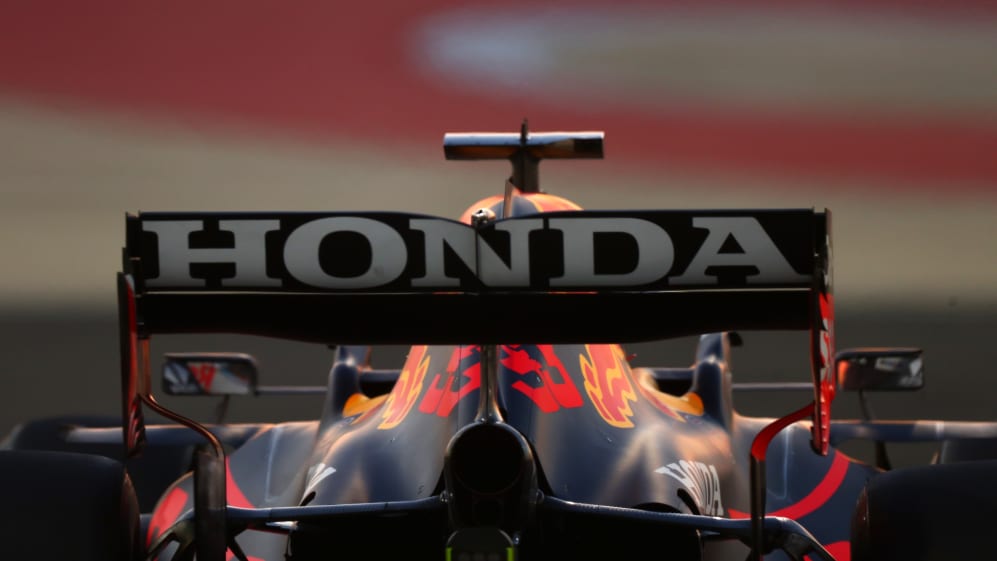 Honda felt that change was needed if they were to compete with Mercedes power this year, having got very close to the Silver Arrows but hit the ceiling with their previous concept at the end of last year. It was a risky move, but based on testing, it suggests they made the right call – and this could prove to be a key weapon as Red Bull bid to fight Mercedes consistently throughout this campaign.
The response from Mercedes
Much will depend, of course, on what Mercedes bring to the party. While they had a difficult test, which wasn't as smooth as they are used to – and with Lewis Hamilton in particular looking a little off colour – they did end it with the best long run pace of all. So even when things looked difficult, the reality is that it's not the end of the world.
The team have since had more than a week to analyse what went on at testing, and they have a habit of bouncing back when things don't quite go their way. Intriguingly, there was a noticeable change in demeanour for Hamilton. At testing, you could see from his body language that he wasn't too happy with how things had gone – but on Thursday, he looked revitalised and was in a chipper mood throughout the day.
READ MORE: Hamilton says 2021 could be the 'most exciting season yet' as he addresses retirement talk
I think we are in the best shape we can possibly be in.
"I think we are in the best shape we can possibly be in, considering we only had three days of testing," said the seven-time world champion emphatically. "There has been a huge amount of analysis to try and understand, to churn the numbers, crunch the times and make improvements in the short period we had. We come here positive."
His tone couldn't be more different to that of Sunday night at the test.
Hamilton didn't even mention Red Bull when asked about who Mercedes' greatest threat is. "[It's] unknown," he said. "We'll find out when we head out there but I think there are multiple teams that are going to be strong." Does he expect a closer fight? "Absolutely."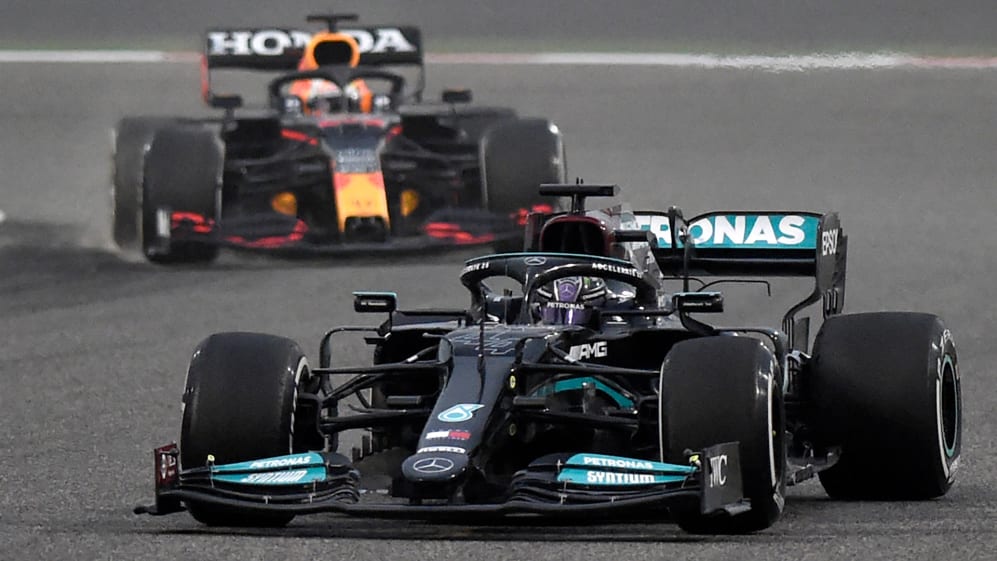 His team mate Valtteri Bottas was happy to call out Red Bull's form. "As a main threat, you just don't know," he said. "It can change throughout the year. Red Bull seem strong, from testing, and I think it's going to be closer than any year before, recently."
READ MORE: 'We must prove our ability to react' after testing struggles says Wolff ahead of Bahrain GP
The battle lines have been drawn, then. The time for talk is over. Practice will give us a hint of what to expect, but it won't be until the cars head out for qualifying on Saturday that we find out whether Red Bull's pace is genuine and thus whether or not we have a real fight for the championship on our hands.