Horner says Perez 'remains under consideration' for 2021 Red Bull drive, but team want Albon to succeed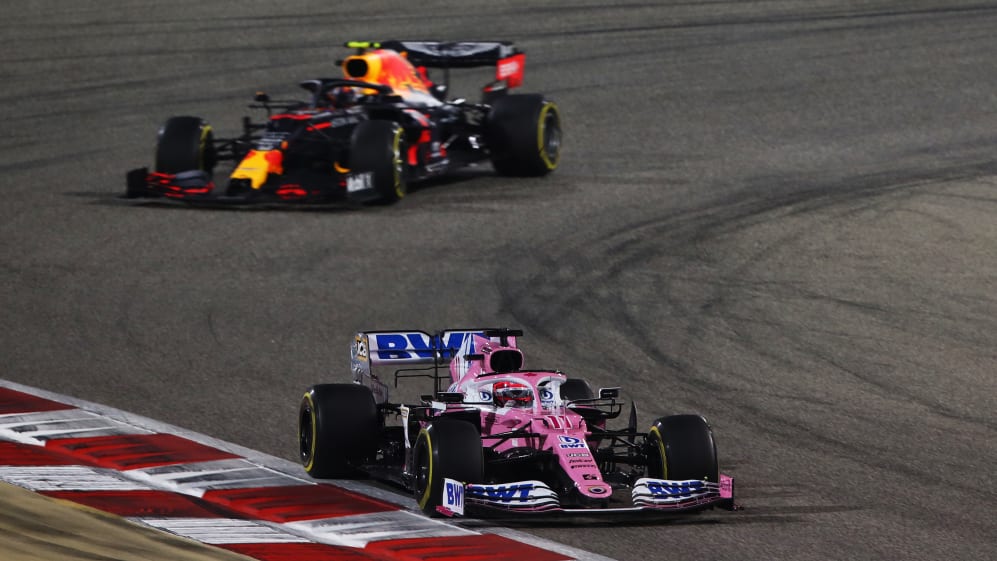 Alex Albon can rest a little easier in the knowledge that he has until the end of the season to convince Red Bull to keep him for 2021, according to Team Principal Christian Horner - even if Sergio Perez remains 'under consideration'...
A difficult year for Albon has seen him struggle to match the heights achieved by team mate Max Verstappen, with his best result from the first eight races being P4 in Styria. But flashes of his potential, including a maiden podium at Mugello and another on Sunday in Bahrain, have given him a great shot of retaining that Red Bull seat for 2021.
READ MORE: 'We had to be there to capitalise' – Albon '95% satisfied' with opportunistic podium in Bahrain
Sergio Perez, whose retirement opened the door for Albon's podium in Sakhir, has been touted as the chief candidate to get the call if Red Bull make a change, with the Mexican saying he will likely take a sabbatical in 2021 if a Red Bull move doesn't work out. But with time on their side, team boss Horner said he is happy to give Albon every race to prove himself.
"No decisions will be made until after the final race," Horner said. "Alex, we're giving him every opportunity. We want him to succeed, I think we were clear with that all along, and days like [Sunday] help him but there's two further races and Sergio [Perez] is doing the best job that he can to ensure that he remains under consideration.
"[Bahrain] was Alex's good fortune with that podium, but Alex has had a good day and of course there's still two further races to go."
Bahrain was particularly significant because Albon was running fourth to Perez when the Racing Point suffered an MGU-K issue with three laps remaining. That promoted Albon to third, but Horner has been impressed with his driver's resilience after he bounced back from a big crash in FP2.
READ MORE: Perez says late failure 'hard to digest', but admits podium irrelevant in context of Grosjean crash
"Alex drove a good race. Sergio was unlucky, Alex benefitted from his misfortune, and that's what we're needing to see from Alex. His recovery from Friday was strong, obviously after the off that he had, he qualified fourth and was there to capitalise on Sergio's misfortune. He's finished on the podium, it's our first double podium since Japan 2017, it's our first podium in Bahrain since 2013, so I think it was a good day for Alex."
Red Bull's double podium was led home by Max Verstappen in second place, but he was critical of the team's strategy after the race, something Horner says was misplaced as Lewis Hamilton had a pace advantage.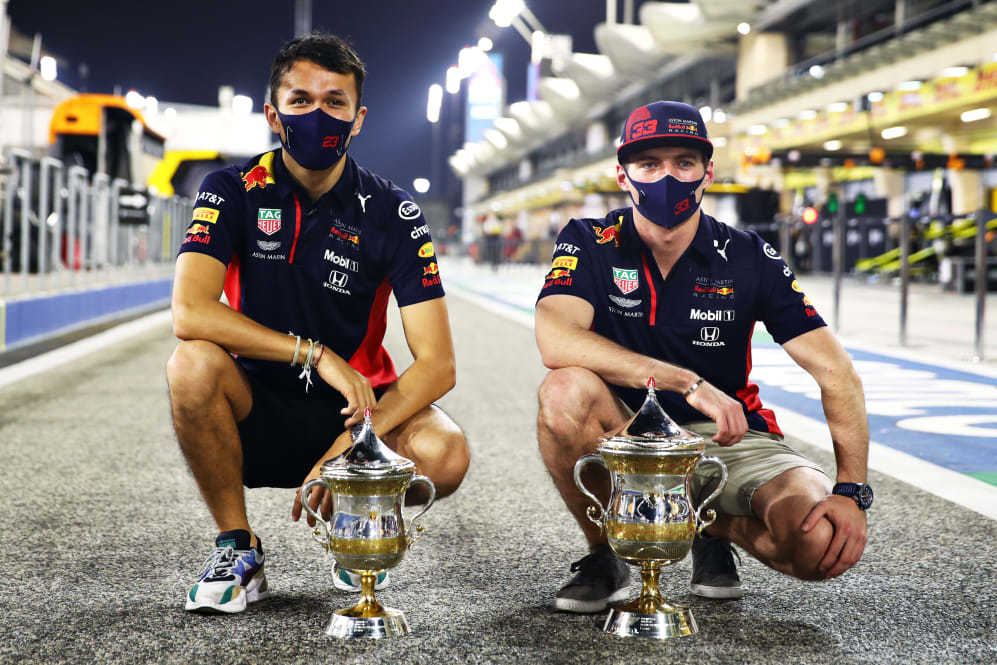 "The problem is Lewis was just that little bit too quick. Losing the first eight laps obviously under Safety Car and red flags went from what could have been an optimal three-stop more towards a two-stop.
READ MORE: Why the crash that had the biggest effect on the outcome of the Bahrain GP wasn't Romain Grosjean's
"The field didn't spread out as much as you would have wanted in the first stint because we'd lost those first eight laps, so if we'd have pitted then we'd have pitted into traffic, I'm not sure what else we could have done really.
"I think if we had pitted a little bit earlier on the first stop, as I say he would have had a couple of cars to pass and we wouldn't have been within the undercut, they would have been able to easily cover it. Unfortunately Mercedes just had that little bit too much pace and tyre life."