Feature
Ross Brawn on Zandvoort's F1 return, the continued rise of Gasly, and why Alonso was his driver of the day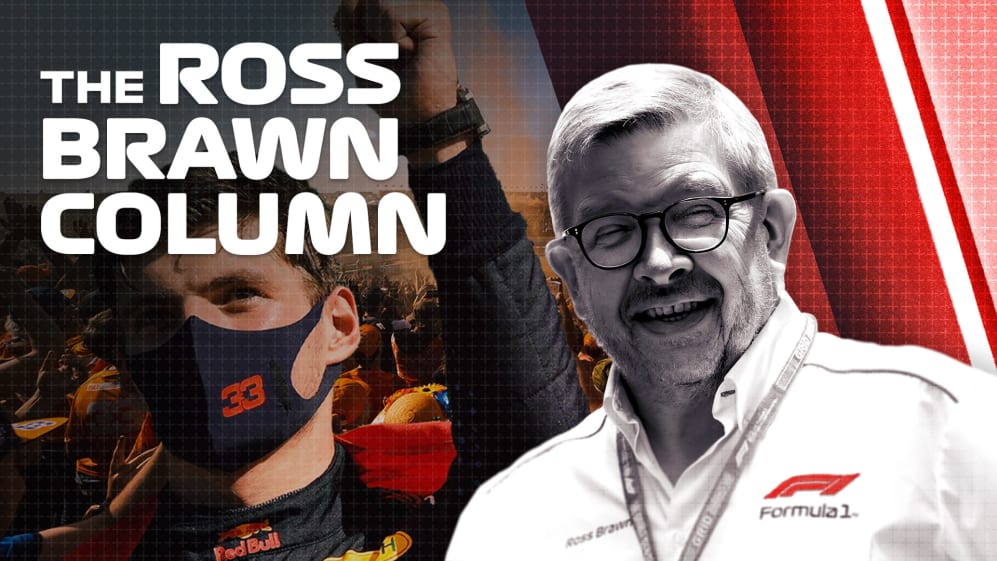 Formula 1 returned to the Netherlands and its epic circuit at Zandvoort for the Dutch Grand Prix – and it delivered an event like no other. Formula 1 Managing Director, Motorsport, Ross Brawn discusses the key talking points from an entertaining and unique weekend…
Zandvoort delivers sensational event
We should give compliments to the promoters after what was a fantastic Grand Prix weekend. The place was packed and that created a fabulous atmosphere. The Dutch Grand Prix is a privately funded event, which is an ambitious project these days as the majority of our races have government support. For a new privately funded event to deliver this spectacle is very impressive.
READ MORE: Why Mercedes' two-pronged pincer movement on Verstappen failed at Zandvoort
They have done a fantastic job, been a delight to work with and they have produced a marvellous track. The drivers have really enjoyed it – and that is great to hear. I'm very much looking forward to returning next year.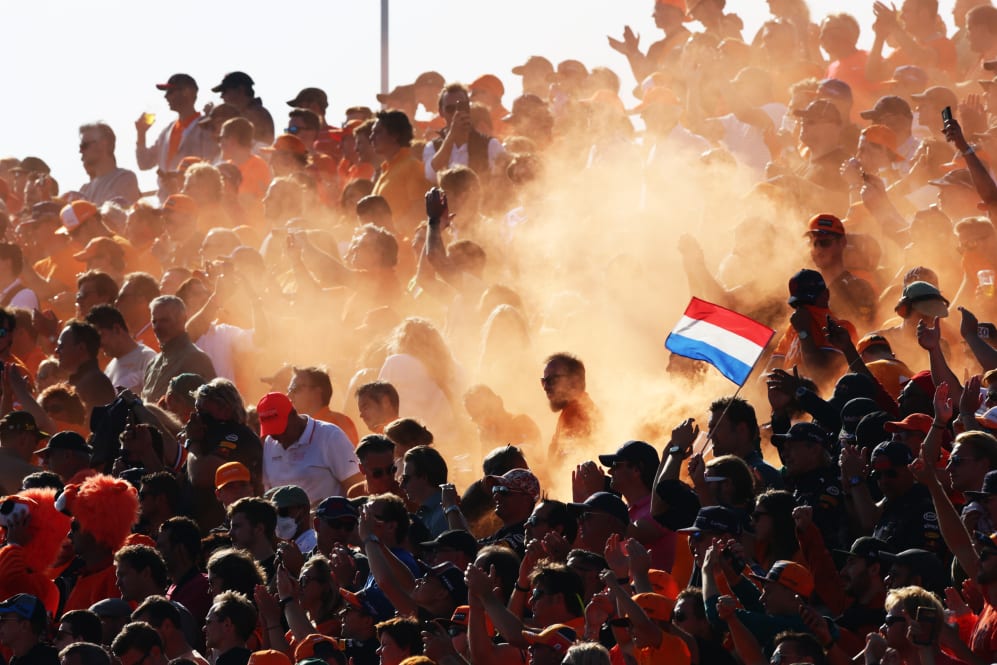 Banked corners provided great spectacle
When we looked at the venue in the very early days, four or five years ago, the nature of the track was challenging. I'm sure it was former F1 Race Director Charlie Whiting who initially suggested that perhaps we could look at introducing banking.
With the team we have at Formula 1, we started to explore those options and found that introducing steeped sections would give us a strong feature and give us a straight that with the use of DRS would increase the opportunity for overtaking into Turn 1. It would still be tough but definitely better.
READ MORE: 'It's pure fun!' – The drivers have their say on Zandvoort as Dutch GP track returns after 36-year hiatus
We worked on the design, increasing the banking in several corners. It adds a feature which drivers love and it's great for fans and spectators so it's something we are very pleased with. The circuit architects Dromo did a great job executing it. It was fantastic the promoters had the confidence and conviction to do it.
I am extremely pleased with how the circuit worked out and hope it gives us confidence to continue with the philosophy and culture for circuit design which we have been evolving the last few years.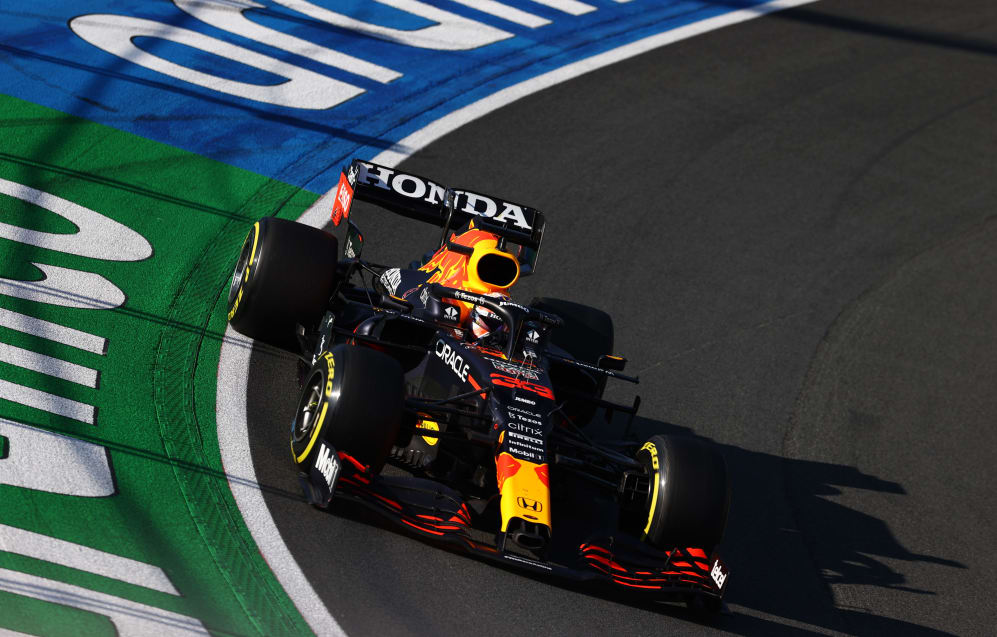 It's a tight track to overtake but possible – as we saw several times on Sunday - and I'm hopeful and optimistic that next year when we can extend the DRS activation zone to prior to the banking of the final corner and we have new cars, we can create a bit more opportunity to pass. Having said all of that, there was plenty of racing going on and I thought it was a great outing. The ebb and flow between Lewis and Max in the fight for the lead was tense.
Mercedes could have tried a third stop
While Max looked in control, there were times when you thought Lewis was coming back at him. And I thought there was a little window 20 laps from the end when Mercedes might pull a pin on a third stop and bolt on the softs. That would have really livened the race up. I'm not sure who would have come out on top if that had happened but 20 laps on the softs would have been substantially quicker than Max on his older hards.
READ MORE: Mercedes got it wrong on strategy says Hamilton – but admits Verstappen was 'on another level'
I'm surprised they didn't try it given passing on track was challenging – and they had nothing to lose. It would have been difficult for Red Bull to respond because with the gap to Max below two seconds at that stage, Lewis could have potentially made that up with an out lap on the softs.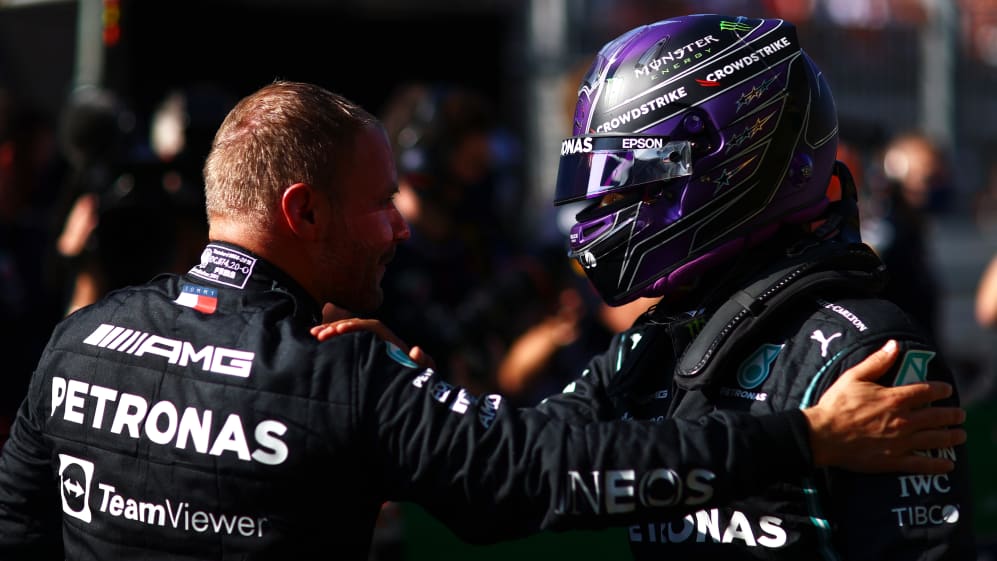 Verstappen delivers under intense pressure
Max is a pretty chilled character, even with the pressure of fighting for a world title. We all saw him at the beginning when he was young and learning. Making mistakes but learning. Now he is the complete item.
He drove a faultless race weekend and I can't think of anything he did wrong in what for some people would have found very distracting circumstances. To have the level of support he enjoyed at Zandvoort with the tension and the focus on him can be a distraction, but he handled it magnificently. It was a brilliant performance, and he deservedly reclaimed the championship lead.
WATCH: The moment Verstappen wins at Zandvoort to roars of delight from his home crowd
My Driver of the Day – Fernando Alonso
For once I have to disagree with the fans regarding driver of the day, as for me it was Fernando, rather than Sergio. Sergio was in the pits and at the back of the field because he had a massive flat-spot – he made a huge mistake again. A grand prix is about making the fewest or no mistakes the whole weekend. You might say the team were at fault in Q1 but to not progress from that session with a car like that is not good enough. He's not putting it all together at the moment. Fernando is.
Fernando was a wily old fox on Sunday. When Esteban Ocon was on the radio saying he was faster than Fernando, his team mate was managing his tyres as he needed to at that stage of the race. In my view, he ran a perfect race. To squeak that extra position at the end from Carlos was brilliant.
I'm part of the Gasly fan club
Pierre is acquiring a growing fan club in F1 and I would count myself as a member. For him to come back from such a difficult blow after being dropped by Red Bull from their works team and return to win his first race and perform as consistently and strongly as he does with a car which won't be as good as the works team is fantastic. It is a real credit to him that he's stayed committed.
READ MORE: 'We were flying' – Gasly says AlphaTauri were forced to slow him down en route to 'amazing' P4
Something will happen for him in the future. He won't be able to stay in the family if an opportunity to return to the Red Bull works team isn't coming. I think he's too good for that. I think an opportunity will come at some stage. He's doing a brilliant job.
We're seeing that nobody can sit with Max at the same team. It's a compounding effect. I saw it with Michael Schumacher and his team mates. The difference between two drivers in the same team can be small, but somehow it gets multiplied because of the frustration of never being able to close that gap to these truly exceptional drivers.
You end up trying too hard or overcompensating and that pushes you back. We saw it with Pierre and Alex Albon and we're seeing it with Sergio. Max is just exceptional and coming to terms with that with a driver in the same team is challenging.
RACE HIGHLIGHTS: All the action from the first Dutch GP in 36 years as Verstappen wins his home race
A fond farewell to Raikkonen
The Iceman finally sets off into the sunset. We thought it might happen once or twice before but he made it to 19 seasons before calling time on a stellar F1 career once and for all.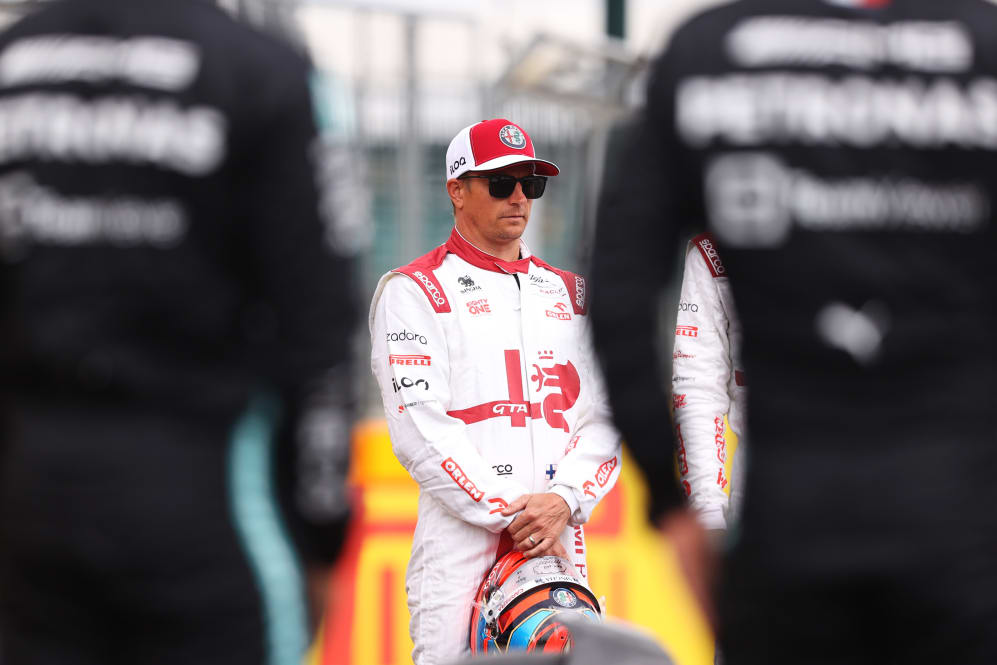 Kimi is a world champion and a deserved one at that. He will go down as a brilliant driver and a one-off. I don't think we've ever seen anyone like him and I don't think we ever will again. He had a huge following because he was an individual. A man of few words but strong actions - and he will be missed.
READ MORE: 'I'd always be Kimi in computer games' – Hamilton leads tributes to Raikkonen after Finn announces retirement
Kimi will always very welcome at Grands Prix whenever he wants to come back. Somehow though, I don't think we'll see him again! He said himself his life didn't revolve around F1. It's been a real pleasure to have him competing in F1 and I wish him best for the future.