Feature
Thursday's Hot Topic: Is Brazil Red Bull's best chance for one last 2019 win?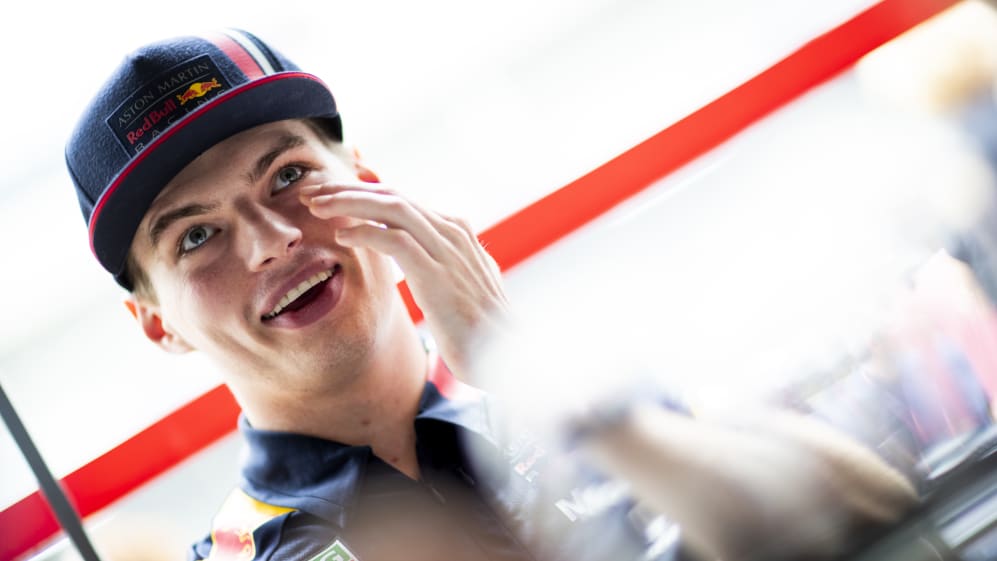 Max Verstappen should have won last year's Brazilian Grand Prix after delivering one of the drives of his career – but a clash with Esteban Ocon, who was trying to un-lap himself, tipped him into a spin and handed Lewis Hamilton victory. Twelve months on, the Dutchman returns hoping to right the wrongs of last year…
With both world championships done and dusted, there was more of a relaxed feel in the Interlagos paddock on Thursday, ahead of the penultimate round of the season. And up at Red Bull there was a lovely buzz about the place, following the long-awaited announcement of Verstappen's 2020 team mate.
Alexander Albon has earned the chance of a full season, having scored points in every race he's contested for the Milton Keynes-based squad since replacing Pierre Gasly ahead of the Belgian Grand Prix. Verstappen said on Thursday the move was the "smartest way of continuing" for Red Bull. "He's very laidback, very relaxed, and people like him in the team," he added. "He's easy-going, which I think helps. He's quick, he's doing his job, he's getting the points."
READ MORE: Why Red Bull have put their faith in Albon for 2020
This weekend, they arrive at Interlagos – one of the most iconic venues on the calendar – knowing that not just the podium but all-out victory is on the cards. This belief is not simply based on their previous pace advantage here this time last year, but on the RB15's impressive development since the break.
Sure, the results do not necessarily back that up – Red Bull have just two podiums since the resumption at Spa, having won twice before the summer break. But the core data shows that they have closed the gap to Mercedes and Ferrari, particularly in terms of race pace.
At Monza, for example, they showed the kind of race pace in Friday practice to suggest they could contend, despite the Temple of Speed having traditionally been a painful event for them. They couldn't show it because Verstappen had a host of grid penalties for engine component changes.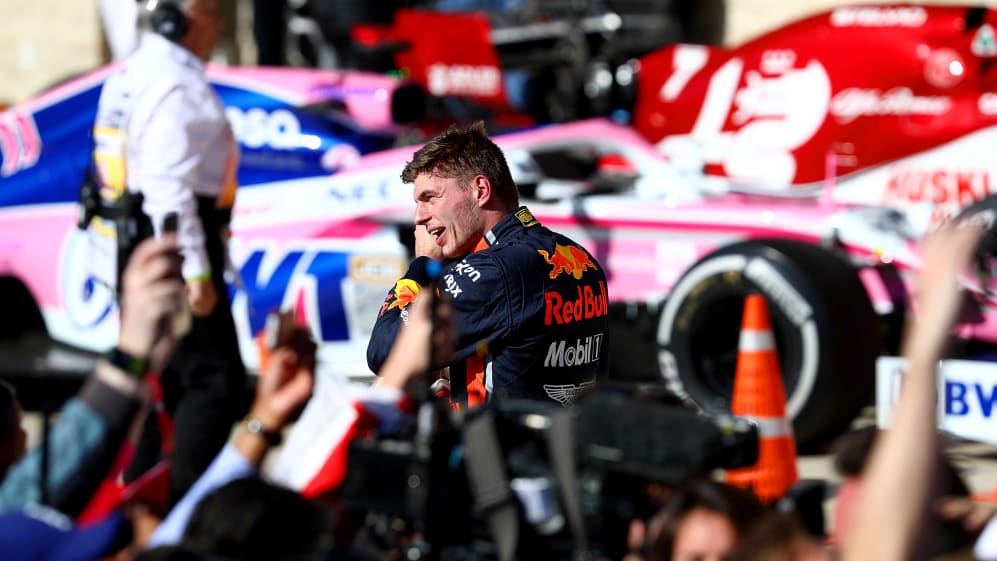 Then in Austin, Verstappen's race pace was impressive and he earned that third place on pure performance, on a circuit which is usually tricky for Red Bull – and this was even though he sustained floor damage in the early part of the race. And had he slowed down more in qualifying for the Mexican Grand Prix, and avoided being stripped of pole position as a penalty, it's almost certain he would have defended that race win.
READ MORE: Desire for P3 not about beating Leclerc, says Vettel
It's why, despite not making any bold predictions on Thursday, it was clear Verstappen was quietly confident when asked if he reckoned Red Bull would be as competitive in Brazil this weekend as they were here last year.
"I would hope so, yeah," he said. "That normally means we can win the race. We'll see, it's always tricky to say now. It's important to get out on track, work on the balance of the car, see what can be improved, and from there onwards you hope you can be really competitive. There is a chance of being competitive."
And Verstappen heralded his performance in Austin, where he missed out on pole by just 0.067s, as reason to give them hope. "In general it was a very good weekend for us," he said. "I never had big trouble, the car was always working really well, but in the race from the fourth or fifth lap, the floor was heavily damaged. I don't know how.
"It just broke off. So we lost a lot of lap time because of that. To be that close to the Mercedes cars shows the car was in a really good shape. So, we just hope to continue that over here."
READ MORE: Bottas 'bored' by Rosberg comparisons, as he hints at secret plan to topple Hamilton
Mercedes were somewhat fortuitous in Brazil last year, Hamilton taking advantage of Verstappen's clash with Ocon to seal victory and ensure the team won their fifth successive championship. But they will almost certainly be in the hunt at Interlagos, even if they have won both titles already. Hamilton wants to win both of the last two races to take his tally to 12, in what will be a personal record for him. But the feeling is Red Bull will have the legs on them here if they get everything right.
Ferrari offer a sizeable threat, the Prancing Horse up until Austin proving to be the strongest package since the summer break. Vettel says he is hopeful they will back to their "normal form" at Interlagos. He'll likely be their main protagonist, with team mate Charles Leclerc set to receive a grid penalty for changing his engine ahead of this weekend.
"Obviously it looked like in Austin we were struggling especially on Sunday for various reasons which we are still trying to understand, but I'm pretty confident we can get back to, let's say, our normal form here," said Vettel.
FORM GUIDE: The favourites for pole, points and victory in Brazil
This is Interlagos, though – and as Vettel said on Thursday, this place has a habit of being "quite unpredictable" courtesy of its thrilling, undulating layout and unpredictable weather. So it's not going to be straightforward.
A three-way fight for victory would be pretty tasty, particularly as the top gongs have already been handed out. Red Bull will hope they come out on top in that battle – and based on form and relative performance, they have reason to be chipper.