Feature
Thursday's Hot Topic: Paddock prepares for a series of emotional farewells ahead of Abu Dhabi finale
It's going to be an emotional weekend at Abu Dhabi's Yas Marina Circuit. Not only is it the end of an intense and unusual season but also marks a series of goodbyes – some of which could be forever – from a host of drivers…
Perez remains in limbo
If he could have his way, Sergio Perez would be staying in Formula 1 next season. But unless Red Bull come calling, the Mexican faces a year on the sidelines, before exploring interest from a number of teams for 2022.
Either way. He'll be saying difficult goodbye to Racing Point (formerly Force India), an outfit which rebuilt him over the last seven years after a painful season at McLaren in 2013, and helped him emerge as one of F1's most impressive talents.
READ MORE: Victory has made me even more hungry for F1 seat, says Perez as he waits for news on 2021 drive
They will miss Perez just as much, the Mexican having put the team into administration to ultimately secure their future and scoring seven of the 10 podiums they have taken in their Force India/Racing Point guises. Throughout Thursday, Checo was surrounded by his mechanics, all smiling and joking around. There's so much love for him.
This is the end of an era.
He clinched a deserved first victory last time out in Bahrain after 190 starts, which means that whatever happens this weekend in Abu Dhabi, he can leave with his head held high.
"Normally ends are not very happy, but I think this one is going to be because leaving that way [with the victory], the team that I've been with for seven years, it's definitely special," he said. "It was a special day and a day that we will never forget so I am pleased that I am leaving the team with this high."
Expect emotions – and one heck of a party – come Sunday night.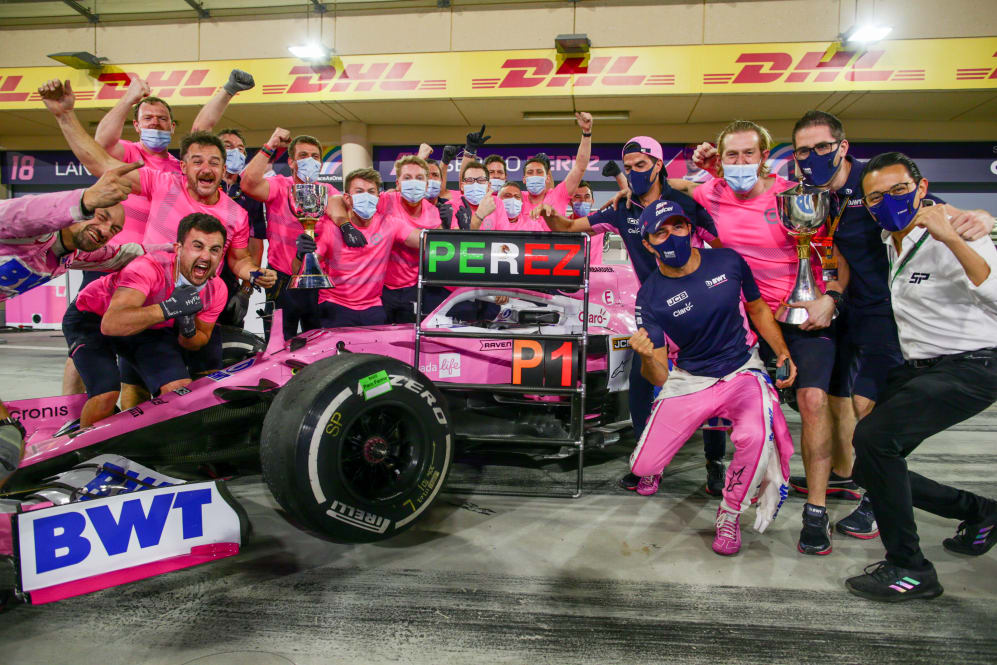 End of an era for Vettel
Sebastian Vettel's schedule was so rammed on Thursday, you had to squint to read the small font tracking all of his commitments on an A4 piece of paper. Everyone wanted to speak to the four-time world champion as he brought down the curtain on a six-year stint with F1's most famous team.
Rather than coasting through, Vettel put thought into his answers as he dealt with the world's press, talking eloquently about how he'll miss the support of his mechanics and Ferrari colleagues, plus the immense and unwavering love from the loyal tifosi.
READ MORE: Vettel pinpoints 2018 as 'decisive moment' in Ferrari career as he prepares to leave team
"The spirit [in Ferrari] remains unbroken," he said. "It's a shame we didn't achieve what we set out to achieve but there's reasons for the strengths and probably reasons for the weaknesses in the past years. We'll see how it evolves but for me the chapter ends here and I'm starting a new one with a different team, which I'm very excited about."
And you can tell Vettel is excited about his upcoming stint at Aston Martin. Even at the end of a tough time at Ferrari, he's buzzing rather than sad, having come to terms with it. There was a bounce in his step in Abu Dhabi on Thursday – and he just can't wait to get started at Aston Martin.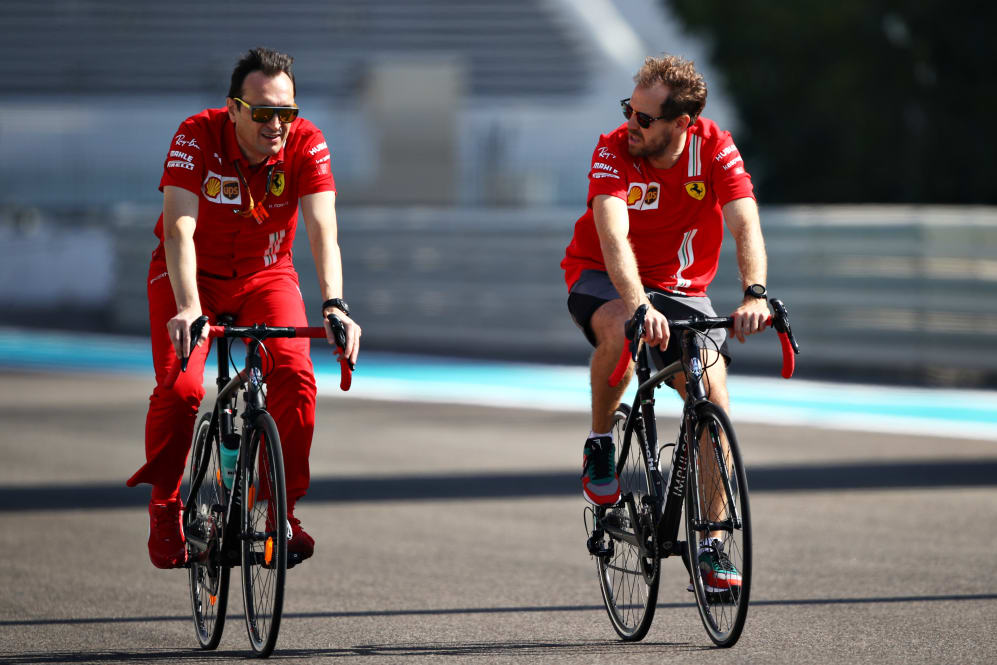 Ricciardo sad and excited
Daniel Ricciardo, sporting a new haircut for the final race of the season, was in fine form – as he always is – on Thursday. It's clear he's proud of what he's achieved at Renault, despite a challenging first season last year, and knows he leaves the team in a much stronger position than when he joined.
There's a part of him that's sad to be leaving, especially given the trajectory that the team is now on, but he knows that McLaren – with a Mercedes power unit in the car – is going to be a great place to be.
READ MORE: Why Ricciardo has gambled his future on McLaren – rather than staying at Renault
"There's always a sadness I guess with moving on, because naturally you create relationships and you go through somewhat of a journey with a certain group of people and you travel the world together, so it is always a bit sad moving on," he said.
"But in saying that I'm excited to try and create and build something else now with a new group of individuals. But I think Sunday night, we'll have a few drinks together and look back on the last 24 months."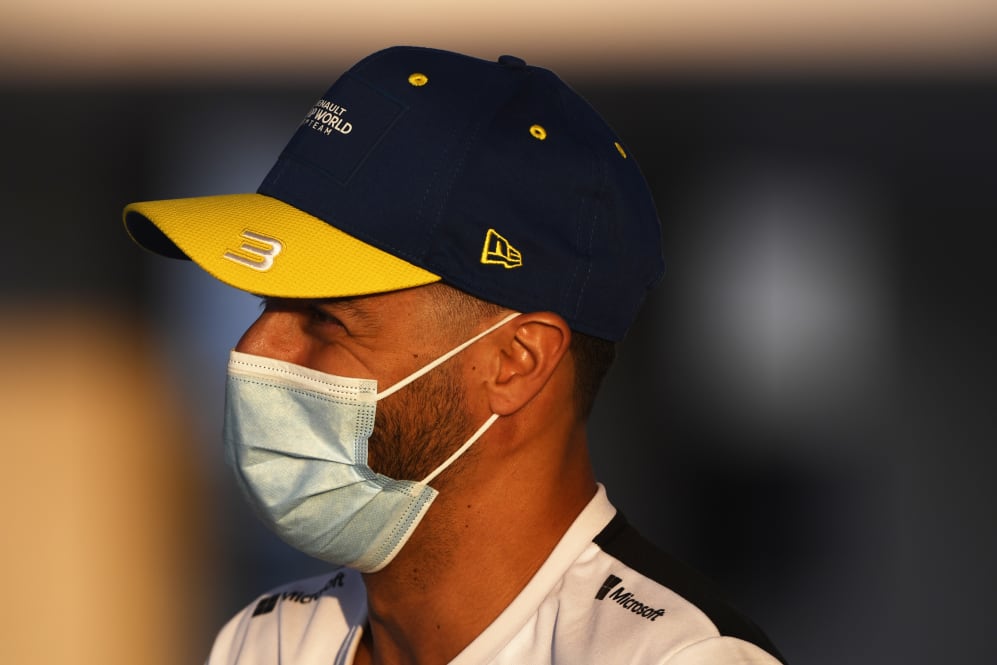 Sainz brings an end to F1's bromance
There are almost certainly going to be tears and an overspill of emotions on Sunday night in Abu Dhabi when Carlos Sainz and Lando Norris' McLaren bromance comes to an end.
The two didn't know each other before they were partnered up and now they're good mates, a friendship that is certain to last even though they'll no longer share the same team.
READ MORE: 'With Lando, it's special' – Sainz on the end of the McLaren drivers' 'bromance'
"I just got on well with him," said Sainz. "I want to say I get on well with all my team mates. Obviously with Lando, it's special but I'm not expecting it that every time I meet a new team mate, it's going to be a new Lando, but I do get on very well with Charles [Leclerc], I have a very good relationship with him and we talk quite a lot on the phone and all that so it should be okay. I think we will get on well."
And with that, Sainz is already eyeing his move to Ferrari, the Spaniard excited to be driving for the team that has the potential to compete for race wins and ultimately the championship in the future.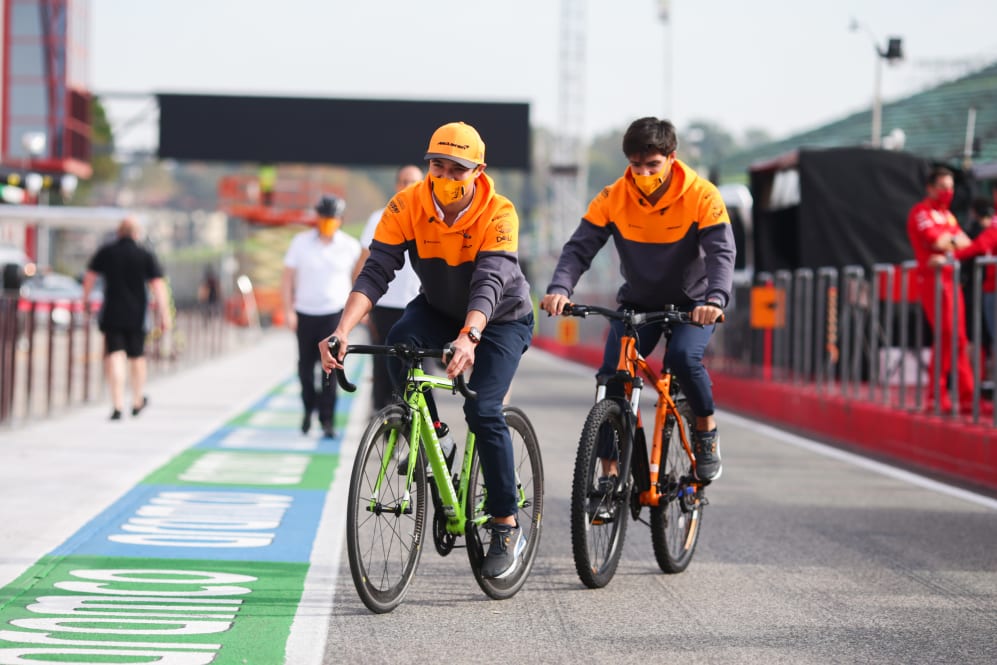 Magnussen at peace with his exit
Kevin Magnussen has known for some time that his time at Haas was coming to an end, which is why he was in reflective mood in Abu Dhabi on Thursday.
The Dane has a deal to race with Chip Ganassi Racing in the IMSA SportsCar Championship next year and is accepting that his time in Formula 1 has come to an end.
READ MORE: Magnussen 'at peace' with final F1 race as he looks forward to US sports cars debut
"I'm pretty at peace with it," he said. "I know in motorsport you never say never, I know lots of things can happen and you should never say never, but I'm ready to call this my last race.
"I'm going to go out and enjoy it, drive this amazing car that is so satisfying to drive, and think back on this amazing opportunity that I've been given. It's like growing up as a kid and dreaming about Formula 1 and wanting to be in Formula 1 and then getting that and making a career out of it – it's something that I feel really lucky and privileged to have been able to have done."
Kvyat is not letting go just yet
There has been no official announcement about the second seat at AlphaTauri for 2021 alongside Pierre Gasly, but it is believed Yuki Tsunoda is going to get it, putting Daniil Kvyat out of F1.
It's a shame as the Russian has been driving better than ever in the last few races, but it perhaps came a little too late. He is realistic enough to know a race seat is out of the question for next year.
But he isn't giving up on F1 altogether. He's looking at all sorts of options next year, including a reserve or simulator role – as he did last time he spent time on the sidelines with Ferrari.
READ MORE: Kvyat open to reserve driver role and targets 2022 comeback if he misses out on seat for next year
And then he wants a racing return in 2022, with his manager Nicholas Todt tasked with helping him achieve that goal.
For now, he wants to end on a high. "I just want to finish the year because I'm having such a good rhythm now in this second half of the year, and I just want to give my best to the team in this last race of the year and then we will start seeing more on the options," he said.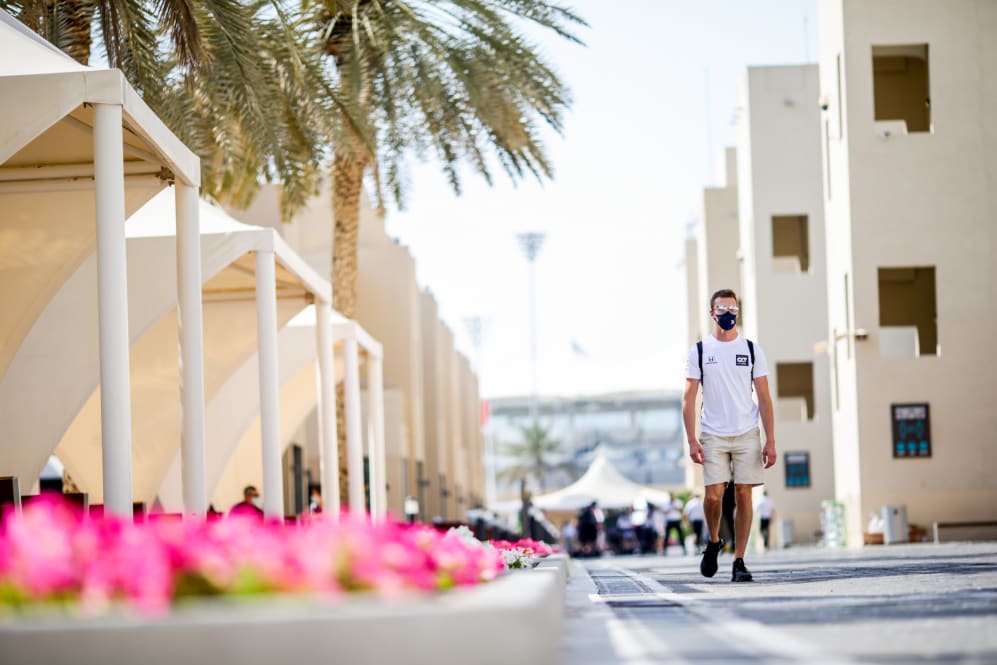 Goodbye from afar for Grosjean
Romain Grosjean had hoped to be in Abu Dhabi to cross the line for one final time and call an end to his F1 career, but is instead at home recuperating from burns suffered in his Bahrain crash.
So it was left to his team mate Magnussen to pay tribute to the Frenchman's driving abilities, highlighting his immense one-lap speed, while also defending him against those who were critical of Grosjean's driving at times.
"What I experienced with Romain is an incredibly fast driver on one lap," said Magnussen. "Not that he's not quick on the race, he's super quick on the race as well, but especially in one lap he is something special and you know, I think having him as a benchmark, especially in qualifying, has really made me a better qualifier.
READ MORE: World champions Mercedes say they'll offer Grosjean a private F1 test if one of his former teams doesn't
Oops! Error retrieving Twitter post
"You seriously need to get it right to beat Romain in qualifying. It's hard to imagine that anyone can be much quicker than him on his day, he's phenomenal on one lap.
"Formula 1 is funny because Romain has made some mistakes in the past few years that have gained a lot of attention and kind of taken away from him some of the credit he should have been given for his abilities in the car."