Feature
We're streaming the 2019 Italian GP – here's why you should watch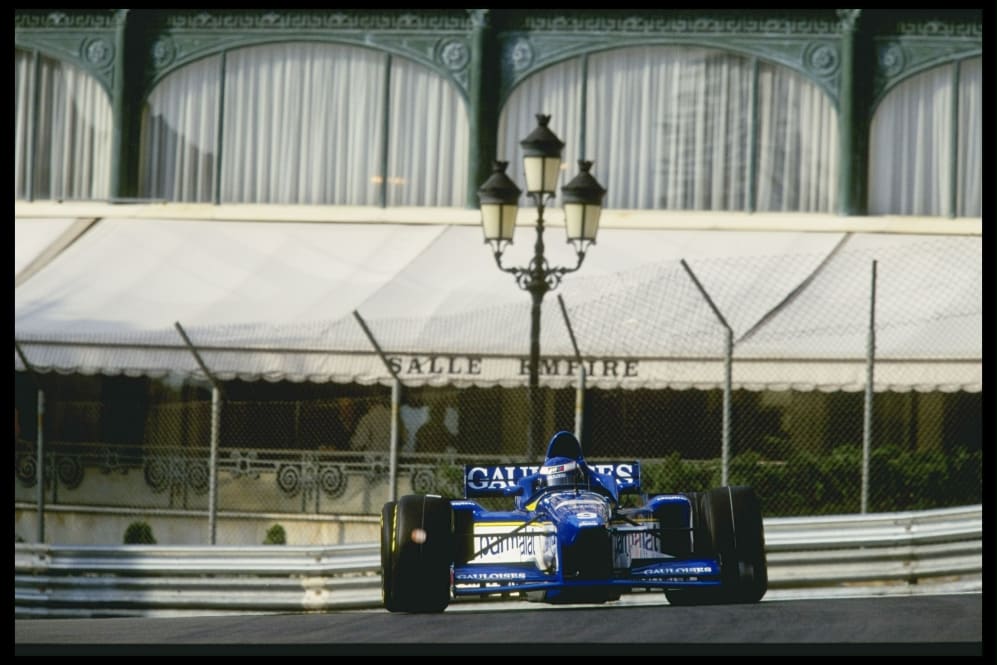 The 2019 Italian Grand Prix at Monza has already embedded itself in the hearts of tifosi worldwide as a modern F1 classic. We'll be re-living this beauty in a stream on F1.com, YouTube and Facebook on Saturday, April 11 – here's why you should tune in.
For the team that have won by far the most Grands Prix at Monza in the history of F1 (19 compared to second-best McLaren's 10), Ferrari's record at the Italian track in the 2010s had been disheartening heading into the 2019 race, with Fernando Alonso having recorded their sole win of the decade up till that point, way back in 2010.
READ MORE: 'If there's one race you have to win with Ferrari, it's Monza' – find out which driver said that here...
Worse than that, since 2014, Mercedes had taken each and every victory at La Pista Magica, with Lewis Hamilton having most recently demoralised fans in 2018 by nabbing the win from polesitter Kimi Raikkonen in a fantastic tussle between the pair.
But riding high on his debut victory for Ferrari at the previous race in Belgium, could Charles Leclerc, or team mate and three-time Monza winner Sebastian Vettel, close out the decade with a much dreamed-of home win?
WATCH: Stream Schumacher vs Villeneuve at the 1997 European Grand Prix in full
How they stood before the race
Lewis Hamilton had already stamped his authority on the drivers' championship by the time the teams arrived at Monza, heading the standings from team mate Valtteri Bottas by 65 points thanks to his eight victories so far in the season.
Leclerc's win in Belgium, meanwhile, had only helped him close up to his fellow rivals in the frontrunning teams, the Monegasque a lowly fifth after his up-and-down start to the year.
Standings before the 2019 Italian Grand Prix
| Place | Driver | Team | Points |
| --- | --- | --- | --- |
| 1 | Lewis Hamilton | Mercedes | 268 |
| 2 | Valtteri Bottas | Mercedes | 203 |
| 3 | Max Verstappen | Red Bull | 181 |
| 4 | Sebastian Vettel | Ferrari | 169 |
| 5 | Charles Leclerc | Ferrari | 157 |
| 6 | Pierre Gasly | Red Bull | 65 |
The background
Noses were already out of joint at Ferrari after one of the most bizarre qualifying sessions ever seen in F1. With none of the 10 drivers in Q3 keen to lead the pack around and provide a precious slipstream for their rivals on their final runs, the pack crawled around the track in a phalanx, no one willing to bolt first.
It was a poorly-judged move for eight out of 10 of them, though, with only Leclerc and McLaren's Carlos Sainz managing to make it around the circuit in time to to start their final runs, with Leclerc cementing pole position.
In the #5 Ferrari, an enraged Vettel was left feeling that, having given the tow to his young team mate for the first runs in Q3, he had been duped. On top of playing his part in Belgium to keep the Mercedes behind and ensure a maiden victory for Leclerc, this, Vettel felt, was not quite cricket. He'd start the race in P4.
HIGHLIGHTS: Watch as Charles Leclerc takes debut F1 Esports win in Virtual Grand Prix
What to watch for
Ferrari had blasted out of the blocks when F1 returned from the summer break in Belgium, taking their first victory of the campaign. With an SF90 that seemed to be a bullet in a straight line, Monza (aka The Temple of Speed) was surely a prime opportunity for the Scuderia to win at home.
READ MORE: Why Ferrari's SF90 was tailor-made for Spa and Monza
But that view had to be considered in light of Mercedes' stunning recent record at the track, with no chink in their armour glimpsed since the turbo hybrid era had begun in 2014 – and with Lewis Hamilton's Michael Schumacher-equalling record of five wins at the track.
With Leclerc and Hamilton sharing the front row following the qualifying shenanigans, and both of their rear-gunners lurking just behind on row two, the stage was set for a duel for the ages.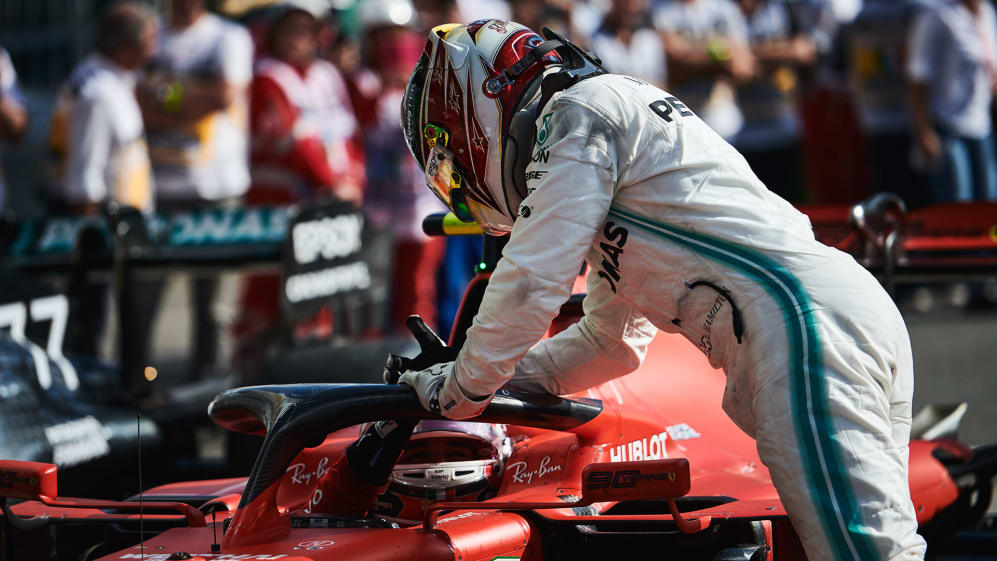 Four key moments
The getaway Leclerc was forthright in his defence from Hamilton at the start, moving over to cover the inside line as his Ferrari got into its stride. Hamilton even briefly looked to have lost position to team mate Bottas, but eased his way around the outside of Turn 2 to regain track position. Behind, Sebastian Vettel, perhaps still busy thinking qualifying, found himself overtaken by the fast-starting Renault of Nico Hulkenberg, while Max Verstappen – starting from the back of the grid after taking a new spec Honda power unit – wiped his front wing off as the pack bunched up for Turn 1.

Vettel bins it Twelve months on from his Monza spin while battling with Hamilton, Vettel suffered the embarrassment of losing his car on his own going through the Ascari chicane on Lap 6. Worse still, after spinning, Vettel then came close to wiping out Racing Point's Lance Stroll when re-joining the track, earning himself three penalty points on his licence. It was another low point for the increasingly frustrated German.

The fight between Leclerc and Hamilton gets serious Lap 23 saw Leclerc squeeze Hamilton off the track as the pair charged towards the second chicane. For his transgression, the stewards dug out the black and white driving standards flag. Thirteen laps later and Hamilton was again left unimpressed by the Monegasque's weaving at the same point on the circuit, yelling to his team: "There's some dangerous driving going on."

Bottas slips up as Leclerc escapes his clutches With Hamilton having used up his rubber and run on at Turn 1 on Lap 42, it was left to Bottas to attack Leclerc. He got closest on Lap 50 of 53, but over-committed into Turn 1, his mistake allowing Leclerc enough breathing room to hold on and record a momentous win for Ferrari – much to the ecstasy of the crowd.
READ MORE: Dazzling Leclerc fends off both Mercedes to end Ferrari's Monza win-drought
The headlines
Leclerc crosses a line Although no one would deny that Leclerc's win at Monza – his second consecutive victory, and taken a week after the loss of close friend Anthoine Hubert at Spa – had been something special, there were concerns raised over his driving at points in the race, with Autosport reporting Mercedes Team Principal Toto Wolff's comments that Leclerc was "maybe over the line – and Lewis I think was instrumental in not making it an incident".

Bottas left 'gutted' Having not won a race since Baku in April, Bottas couldn't hide his disappointment at not having found a way past Leclerc – a fact made even sorer by his Lap 50 slip-up. "I'm gutted," we reported Bottas as saying. "I was trying everything I could to get him and there was no way past."
READ MORE: See how veteran F1 journalist David Tremayne reacted to the race at Monza
Ricciardo impressed with Renault's punch With the likes of Vettel and the Red Bulls of Alex Albon and Max Verstappen not featuring at the front, it was left to Daniel Ricciardo to lead home a Renault P4 and P5, the team's strongest result since 2008. "I want to give a special shout-out… to the boys in Viry [where Renault's power units are built]," said Ricciardo, as reported by ABC in Australia. "I think to get the best team result here in Monza since 2008 is a real statement… They've copped a lot of grief in the last few years and they've made some big gains this year on the power unit, so this one's for them."

Vettel on the ropes The stark contrast in the two Ferrari drivers' performances wasn't lost on the commentariat, meanwhile. "It was a pivotal day for his relationship at Maranello," wrote Sky Sports F1 commentator Martin Brundle, before adding: "Come on Seb, you are much better than this." The wily German would silence his critics, and get his own back on Leclerc, a race later in Singapore, however…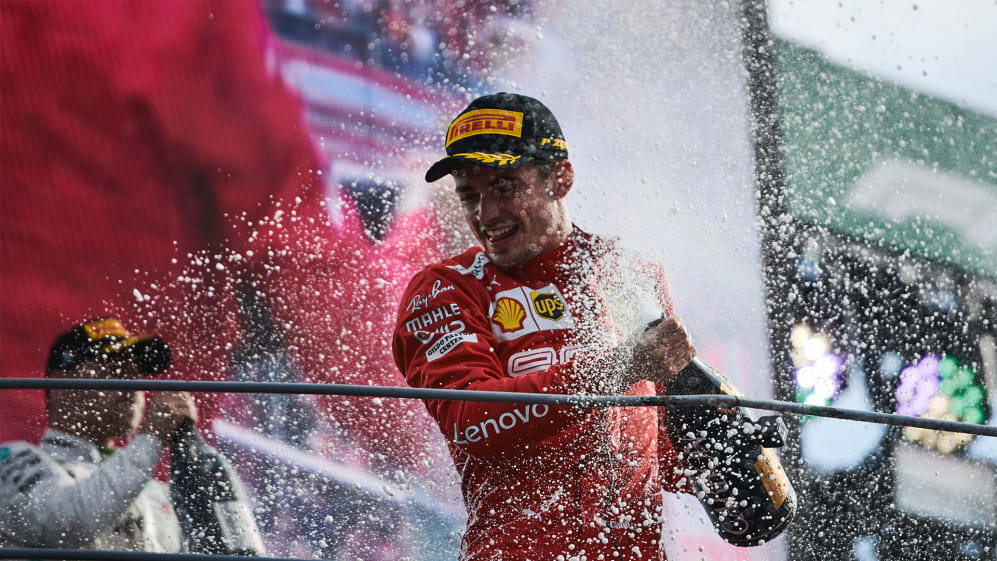 How to watch
Find out why the 2019 Italian Grand Prix will be remembered down the ages by tuning into our stream on F1.com, or on F1's Facebook and YouTube channels, at 1400 UTC on April 11.
Delve into F1 TV's archive: highlights of every race going back to 1981, with more than 1000 hours of on-demand content, including season reviews, on-boards, qualifying highlights and much more! It's all on F1 TV here.