Feature
What To Watch For in the Emilia Romagna GP: Hamilton vs two Red Bulls and Tsunoda's fightback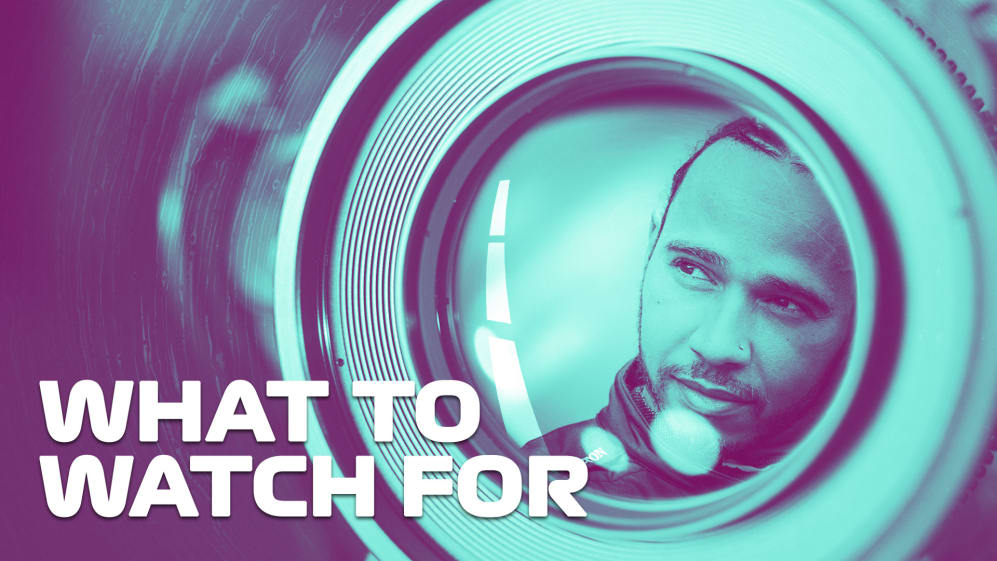 From Lewis Hamilton facing a two-pronged attack to extremely quick drivers out of position, and from Williams realistically fighting for points to a rookie looking to atone for an error, we highlight five key things to look out for in Sunday's race at Imola…
1. Hamilton versus two Red Bulls
Unlike the pattern we've got used to recently, it's Mercedes under pressure strategically
We've become accustomed to seeing Lewis Hamilton, Max Verstappen and Valtteri Bottas together as the top three – in varying order – over the past year or two, and they key thing about that combination is that it's two Mercedes drivers up against one Red Bull.
Even when the second Red Bull has been at the sharp end it is rarely been able to stay there for a full race, so even at the best of times that still means it's an equal fight between two teams of two cars.
READ MORE: Hamilton takes 99th pole in Imola as Perez seals first front row start ahead of Verstappen
But that's not the case this weekend, where Sergio Perez pulled out an excellent performance to outqualify Verstappen – the first time the Dutchman has been beaten by a team mate since 2018 – to start on the front row alongside Hamilton, with Verstappen in third place. And with Bottas down in eighth, that gives Red Bull two cars to fight with against the lone Mercedes early on.
Perez also starts on the soft compound compared to mediums for Hamilton and Verstappen, meaning Red Bull already have two different strategies in play from the word go, and potentially an advantage off the line. It means the tables are turned when it comes to the strategic battle, and it will be fascinating to see how both sides respond to this unusual dynamic.
READ MORE: 'We're not robots' - Verstappen on 'messy' Q3 that led to being out-qualified by a team mate for first time since 2018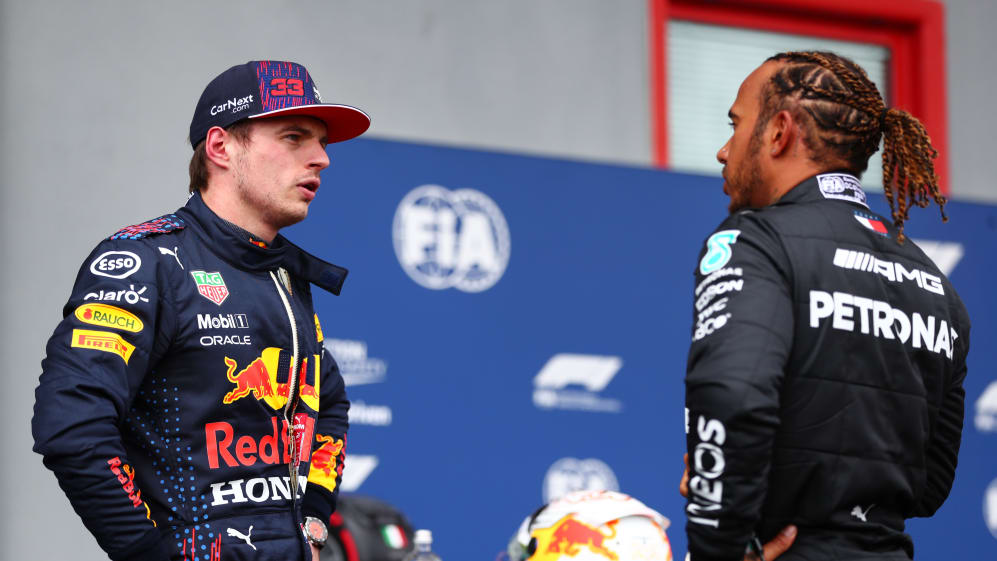 2. Bottas and Norris with ground to make up
Sharing the fourth row, both drivers should have been much higher
Bottas is definitely out of position, but what was interesting about his qualifying performance is we never actually saw his true pace. The Finn had a poor first lap and couldn't rectify it with his second, as he complained of a nervous rear end in Q3.
Given the fact that Bottas was on pole here last year, it's definitely an underachievement, but in an extremely close qualifying session there were a number of drivers left to rue their final results, none more so than Lando Norris.
READ MORE: 'I effed it all up' – Norris reveals heartbreak of track limits mistake that cost him P3 in Imola qualifying
The McLaren seemed to come alive in the hands of Norris on Saturday and the British driver was already looking quick before his final Q3 attempt, when he grabbed everyone's attention by setting the fastest first sector overall. When he followed it with the fastest second sector, a stunning pole position looked on the cards, but after crossing the line in P2 he saw his lap time deleted for marginally running wide at Turn 9.
The pace was massively impressive – Norris would have been within 0.1s of pole had he kept the car on track – but he admits he only has himself to blame for taking a tiny bit too much risk. He'll now need to take a few more to make up for it on Sunday.
3. A crucial start
Overtaking was extremely tough at Imola last year
Speaking of taking risks, the whole field will be contemplating being on the aggressive side when the lights go out, based on last season's visit to the Autodromo Enzo e Dino Ferrari. On that occasion, track position was king as overtaking was extremely difficult, with Perez seeing a podium slip away after being called into the pits during a late Safety Car period.
READ MORE: Leclerc wary of McLaren threat at Imola despite 'great qualifying' to earn second straight P4 grid slot
The drivers were expecting a tough time in 2020, but now they have that experience and know exactly how tough it is, they'll be aware that the first lap can make or break their race as they are unlikely to be able to gain multiple positions on track after that point.
That said, the forecast is for a chance of rain, and even if it's dry the DRS zone has been extended this year to try and increase the opportunities for overtaking. We've also already seen a number of drivers at least dip a wheel into the gravel at the final corner that leads into the DRS zone – with both Charles Leclerc and Nikita Mazepin crashing there on Friday.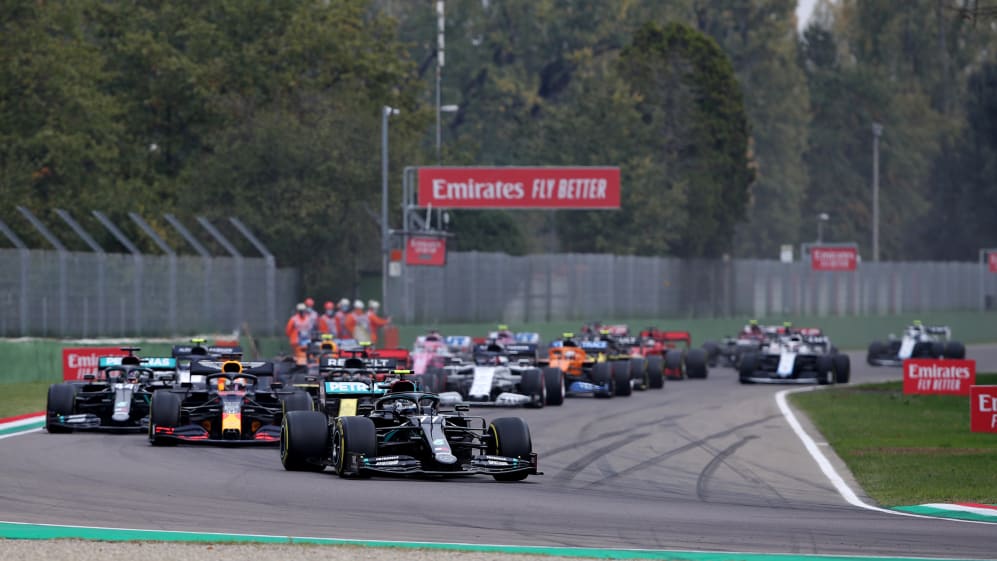 4. Tsunoda's fightback
A crash in qualifying means the rookie is starting last
Speaking of crashes, the most spectacular one was suffered by Yuki Tsunoda, and it proved to be extremely costly. AlphaTauri have looked rapid all weekend at their home track – just like they did last year – and both drivers were eyeing a top-10 start at the very least. But Tsunoda spun into the barriers at the Variante Alta – Turn 15 – on his first timed lap in Q1 and brought out the red flags.
READ MORE: Tsunoda apologises for 'huge mistake' after crashing out in opening minutes of qualifying in Imola
The damage to the rear of the car was substantial, and might even necessitate a pit lane start depending on repairs, but either way Tsunoda is going to be the last car in the order whether he's on the grid or in the pits.
And for the neutrals, that could be a mouthwatering prospect.
Tsunoda was the standout driver when it came to overtaking moves in Bahrain, scything his way through the field on the brakes after a cautious opening lap. Imola is a track he knows well after extensive testing at the venue during the off-season (albeit in old machinery), and he's got a much quicker car than a number of those ahead of him. He can't really rely on an epic first lap to erase the damage, so he's going to need more of that braking confidence to get himself anywhere near the points.
5. Williams' dream of points
Both drivers reached Q2 and had a shot at a top-10 qualifying position
The majority of the field will be after a point-scoring finish at Imola after a remarkably close qualifying session. All 10 teams were in with a chance of advancing from Q1, with Haas just 0.4s off courtesy of Mick Schumacher.
READ MORE: Williams duo reveal how close they were to missing out on team's best qualifying result since 2018
But the most eye-catching performance in the first part of qualifying came from Williams, where Nicholas Latifi continued his strong weekend to advance in P12 and ahead of team mate George Russell. Both drivers were eyeing Q3 but were unable to quite find the required time on their final soft tyre runs, with Russell ending up 12th and Latifi 14th, but properly in the midfield mix.
The car is quick enough to fight for points, and while the difficult overtaking might mean they need to rely on early gains or a strategic move to get into the top 10, the pace is such that they should be able to stay there.