Feature
5 Winners and 5 Losers from the Austrian Grand Prix – Who was superb in Spielberg?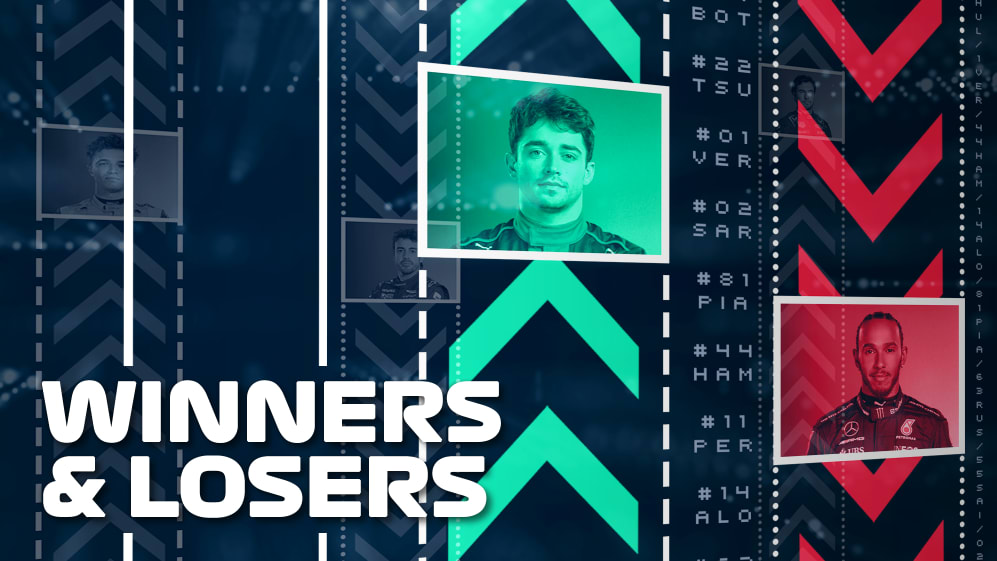 Max Verstappen continued his relentless march towards a third successive world championship with a crushing victory in Red Bull's home race in Austria. But there was a world of pain for many of his rivals, particularly those who were handed post-race time penalties for falling foul of track limits. Here are our picks for this week's edition of Winners and Losers…
Winner: Max Verstappen
Max Verstappen was ruthless at the Red Bull Ring as he took P1 and victory in the Sprint, and then pole and the win for the main event.
READ MORE: Verstappen beats Leclerc for victory in Austria to make it five wins in a row
Sunday's triumph was his 42nd Grand Prix win and means he has now secured half of his career victories in the last 14 months.
It was the Dutchman's fifth win at the Red Bull Ring, more than at any other track in his career, and his eighth podium at that track – his best record at any F1 venue.
He now leads Red Bull team mate Sergio Perez by 81 points – a tally worth more than three Grand Prix wins – and continues his record of having finished in the top-two in every race so far this year.
Losers: Haas
Haas usually run well at Austria and while Nico Hulkenberg scored points in the Sprint on Sunday after a heroic qualifying, a repeat was not meant to be when a power unit failure in Sunday's race saw him ground to a halt shortly after his first pit stop. 
Even if he had avoided the engine issue, the German – and his team mate Kevin Magnussen – didn't have the pace to ultimately challenge for points.
It means the American team leave Austria with plenty of homework to do to understand why they struggle so much over a race distance.
READ MORE: 'I knew I would get them back' – Verstappen hails Red Bull strategy after overhauling Ferrari pair for Austria win
Winner: Charles Leclerc
Charles Leclerc has had a difficult run of form in 2023 and was very hard on himself when assessing his performance across Sprint Saturday.
But he didn't put a foot wrong in Sunday's Grand Prix – and even led for a brief period before crossing the line second for his and Ferrari's best result of the season.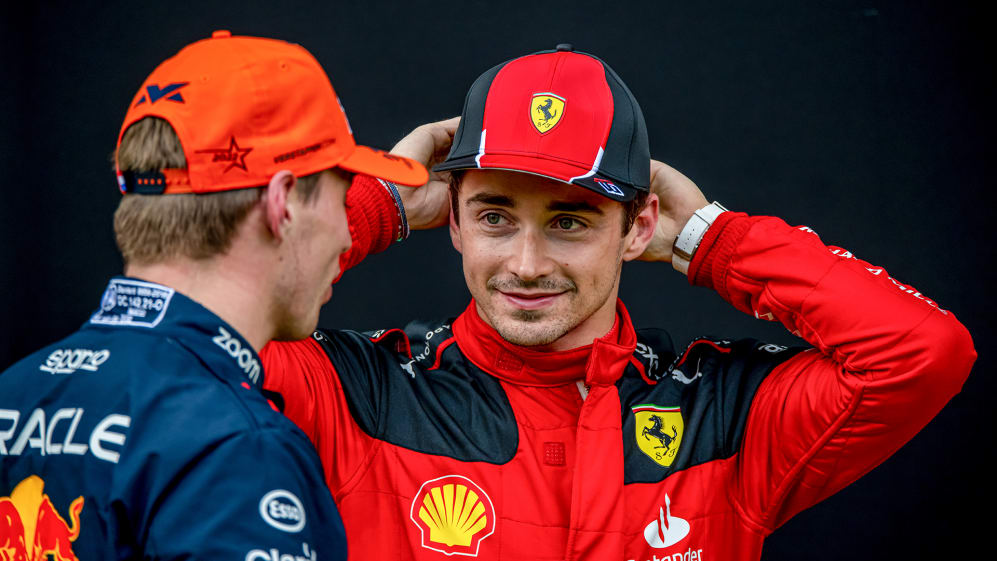 It was his fourth podium at the Red Bull Ring and Ferrari's 800th in Formula 1, with the Scuderia showing they have made a step forward in terms of race pace for the second successive weekend.
Losers: Mercedes
After two weekends where they appeared to be Red Bull's closest challengers, Mercedes were nowhere in Austria, where both Lewis Hamilton and George Russell lamented a Silver Arrow that was slow for reasons that remain unclear to them.
READ MORE: Wolff explains radio message to Hamilton as he reflects on 'bruising day' for Mercedes in Austria
When they quickly realised the Mercedes didn't have a strong rear end for Austria's high-speed turns, they took out a lot of front wing – but that meant the car was sliding around into certain corners.
Hamilton struggled the most with this of the two Mercedes drivers, earning a time penalty in the race – and another after the chequered flag leaving him classified eighth, one place behind Russell.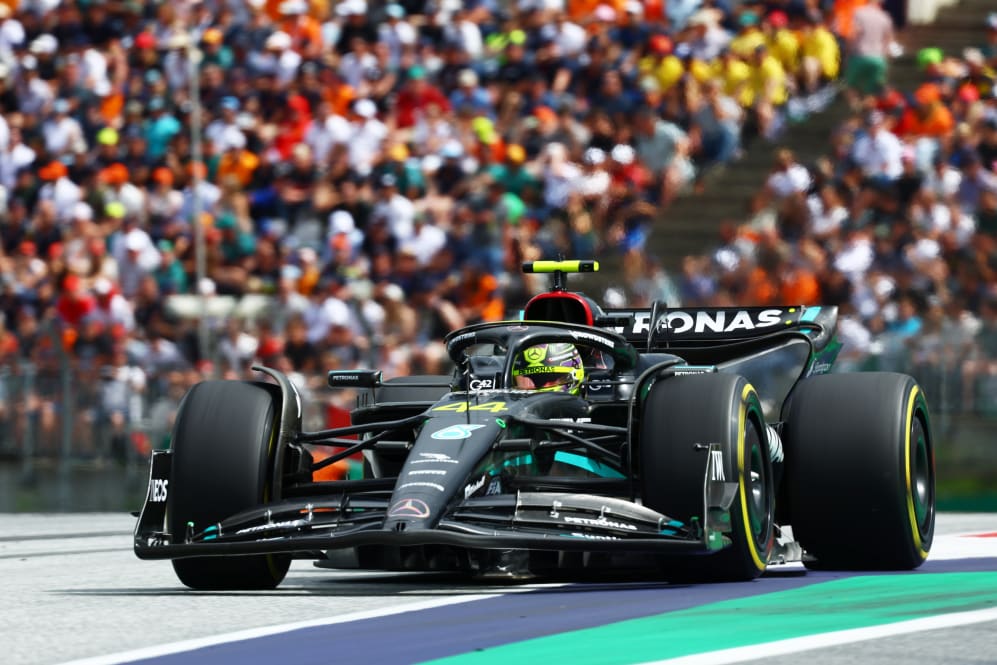 Winner: Lando Norris
Lando Norris traditionally goes well at the Red Bull Ring, but he wasn't hopeful of another strong weekend in the Styrian Hills given how much his McLaren team have struggled for pure performance so far this season.
However, he was given the upgrade package the team had managed to get ready early – and he made the most of it to finish a brilliant fifth, which became fourth following Carlos Sainz's penalty.
READ MORE: Norris says McLaren have taken 'a big step forward' after 'surprisingly' good P4 outing in Austria
That is McLaren's best result of the season and edges them closer to Alpine in the battle for fifth in the constructors' championship.
Losers: Aston Martin
Aston Martin's protest regarding track limits not being applied in some instances was upheld, and that meant Fernando Alonso was promoted from sixth to fifth – his best result in Austria – with Lance Stroll gaining an extra point as he rose from 10th to ninth.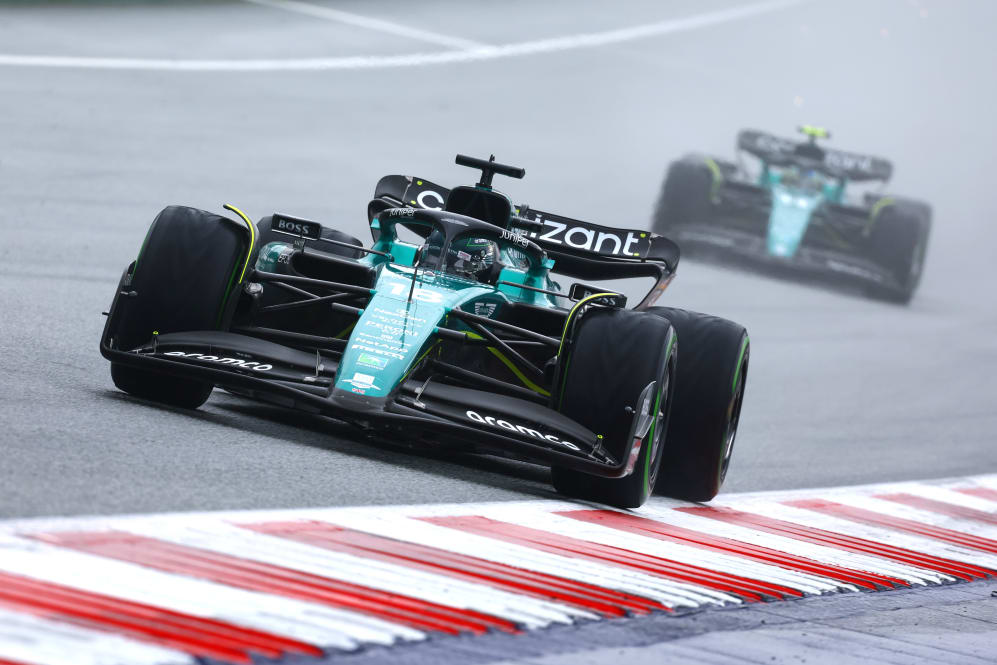 They also closed the gap to Mercedes in the constructors' championship to three points. However, they didn't have the pace to take the fight to Red Bull in Austria, the Silverstone-based team even dropping behind Ferrari to become the third-best in the pace rankings.
Winner: Sergio Perez
Sergio Perez arrived in Austria under pressure after a string of below par performances that have left him fighting Alonso for P2 in the championship rather than team mate Verstappen for the title.
READ MORE: Perez relieved to end 'rough patch' in Austria as he targets consistent run from Silverstone onwards
His life was made harder when he developed a fever, which kept him away from the track on media day on Thursday and meant he was operating at less than 100% physically for the rest of the weekend.
But after failing to reach Q3 for the fourth successive race, he turned things around – first finishing second in the Sprint and then fighting back from 15th to secure third on Sunday, giving Red Bull their first-ever double podium at the Red Bull Ring.
Losers: AlphaTauri
AlphaTauri knew the Austrian Grand Prix would be a challenging one because of the lack of upgrades they've brought to the car recently – and so it proved, with Yuki Tsunoda and Nyck de Vries lacking the pace to fight much higher than P15.
Tsunoda's race was all but over at Turn 1, when he dived up the inside, hit the kerb and clipped Esteban Ocon, breaking his front wing. He then skated off into the gravel at Turn 4, picking up suspected floor damage that made the car difficult to drive.
EXPLAINED: Why did the Austrian Grand Prix race result change – and what are the track limits rules?
Both he and De Vries picked up time penalties for exceeding track limits and that left them 19th and 17th respectively, with the Italian team still firmly rooted to the bottom of the constructors' championship.
Winners: Ferrari
This was one of Ferrari's most competitive weekends of the year so far, with the Scuderia emerging as Red Bull's closest challenger and only missing out on pole by 0.048s.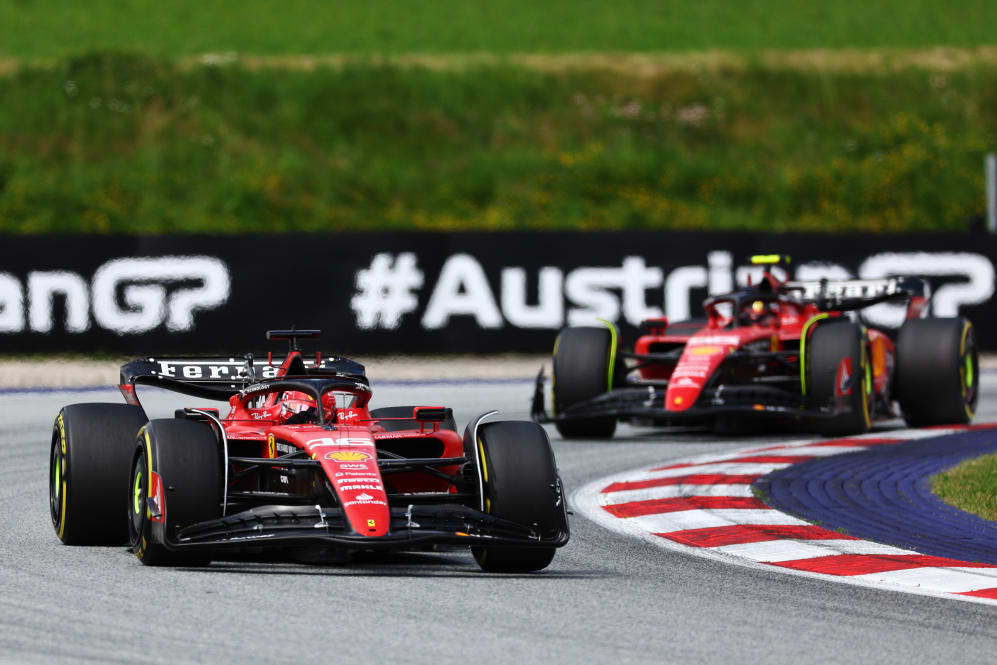 The raw pace of the car was a step forward, with the team happy with the string of updates they brought to the track – including a new front wing – delivering the benefits they had hoped for.
Yes, Sainz was frustrated to finish sixth after a slew of time penalties for track limits, but he was menacingly fast for several phases of the race – and overall, both he and Leclerc felt more comfortable with the car and could extract more speed out of the higher speed turns, which has been a weakness so far this year. That bodes well for the next few races.
READ MORE: The key strategy call came on Lap 14 in Austria, so who got it right – Red Bull or Ferrari?
Losers: Alfa Romeo
Alfa Romeo's run in the points came to an end with a lacklustre performance in Austria. The Swiss team's cars were too slow to be in contention to score points, with Valtteri Bottas' afternoon made harder after he damaged his front wing when he hit debris.
His team mate Zhou Guanyu was classified 12th, but never troubled the top 10. The Chinese racer and Bottas are now keen to get some decent upgrades – including a new floor – on the car at this weekend's race at Silverstone.