Feature
7 Winners and 6 Losers from the British Grand Prix – Who shone in the sun at Silverstone?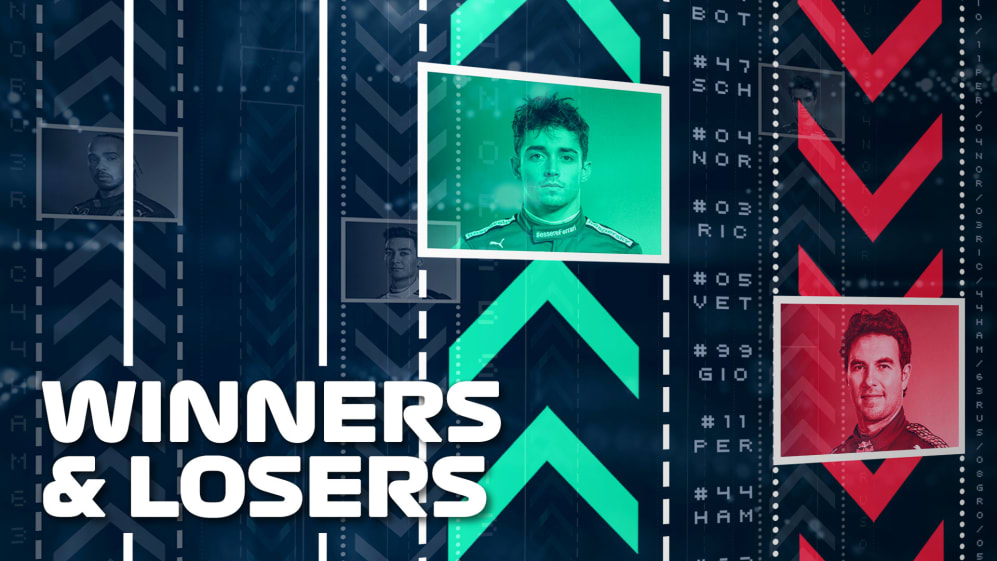 Lewis Hamilton won his eighth British Grand Prix on Sunday, as his title rival Max Verstappen failed to score after he ended up in the barriers as a result of their collision on the opening lap. We've picked our seven winners and six losers from a dramatic race at Silverstone…
Winner: Lewis Hamilton
Mercedes said Lewis Hamilton was set for a DNF after his collision with Max Verstappen at Copse courtesy of wheel rim damage, had it not been for the red flag that allowed repairs to take place.
From there, he managed his tyres early in the second stint – while making up the deficit from his 10-second time penalty – to give him plenty of grip in the closing stages as he hunted down and passed Charles Leclerc.
READ MORE: Hamilton says Verstappen clash 'not the way he wants to win' – but insists it doesn't take shine off victory
It was his eighth British GP victory, tying his own and Michael Schumacher's record for most wins in a single event, and ended a run of five Grands Prix without a victory. He's also now just eight points behind championship leader Verstappen, with 13 races to go.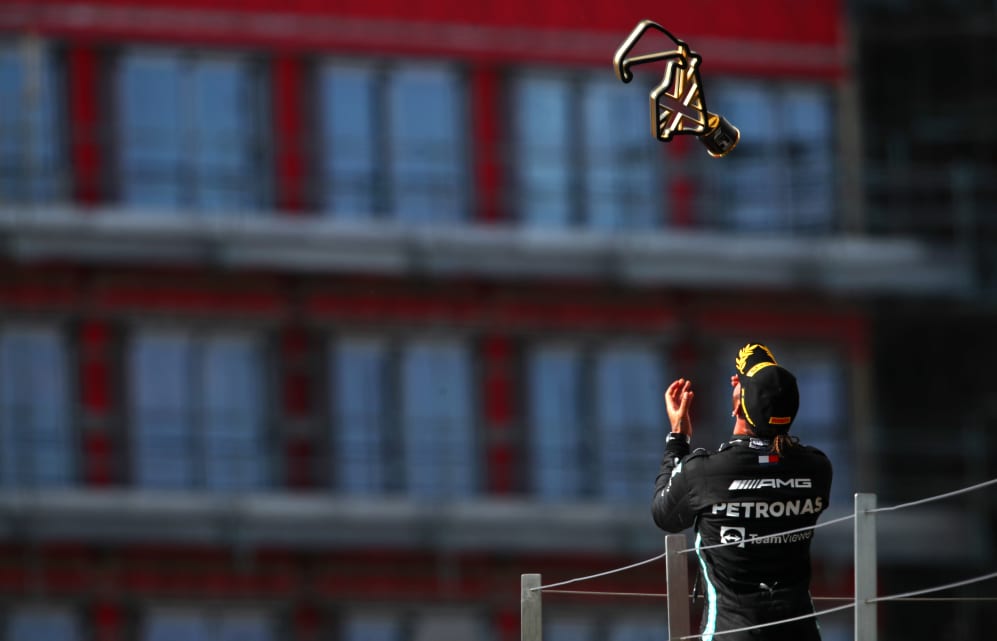 Loser: Max Verstappen
Verstappen was at his brilliant best in the inaugural F1 Sprint, snatching the lead from Hamilton and taking a crushing win. In the Grand Prix, he was under significant pressure from a faster Hamilton in the opening eight corners before they collided at Copse.
It was a huge impact – his Red Bull boss Christian Horner said it was 51G. Fortunately, he was able to walk away and after checks at the medical centre and a local hospital was released.
READ MORE: Hamilton victory celebrations were 'disrespectful' and 'unsportsmanlike' says Verstappen
It was the sixth time in his career that Verstappen has retired on the opening lap and it ends a run of three successive victories, not to mention reducing his lead in the championship.
Winner: Charles Leclerc
When Charles Leclerc assumed the lead following Verstappen and Hamilton's collision on Lap 1, he would not have believed at the time he would spend the next 49 laps heading the field. But he did just that.
It was a sensational performance and heartbreaking for Ferrari's loyal Tifosi when Hamilton swept by with two full laps remaining.
Nonetheless, he had led just one lap in the previous 27 Grands Prix before Silverstone and second was his first podium since the same race last year. And it was his fourth top-four finish at Silverstone to boot.
READ MORE: Leclerc '50% happy, 50% frustrated' after narrowly missing out on first Ferrari win since 2019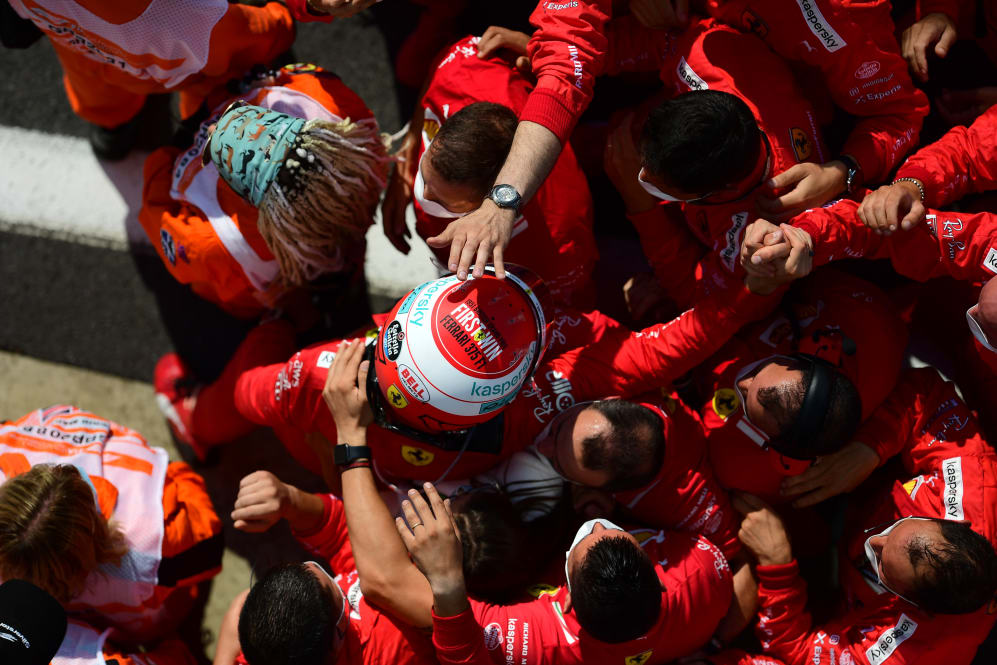 Loser: Sergio Perez
Sergio Perez said on Sunday that the British Grand Prix was, for the second successive year, a weekend to forget.
Twelve months on from missing the Silverstone double header after a positive Covid-19 test, Perez had a shocker when he spun in the F1 Sprint. He then struggled to recover in the race – and he ended up finishing out of the points in 16th, after Red Bull pitted him late on to give him fresh tyres so he could take the fastest lap, and prevent Lewis Hamilton from earning the bonus point that comes with it (if you finish in the top ten).
The Mexican dropped two places to fifth in the driver's championship, while Red Bull's first double non-points score of the year means Mercedes are now just four points behind in the constructors' standings.
Winner: Lando Norris
Lando Norris can do no wrong right now. He was visibly disappointed with fourth, which shows how far he and McLaren has come in recent times.
READ MORE: 'I wanted that little bit more' – Norris disappointed after slow pit stop costs him shot at British GP podium
It was his best result at Silverstone, and his ninth top-five finish in a 2021 season where he remains the only driver to have scored in every event.
The Briton has also broken the record for consecutive points finishes (15) for McLaren. Considering the number of talented drivers who have raced for the team over the years, including the likes of Ayrton Senna, Alain Prost, Fernando Alonso and Hamilton, that is quite some achievement.
British GP Facts & Stats: Hamilton breaks yet another F1 record with his 99th career victory
Loser: George Russell
What does George Russell have to do to score a point for Williams? He was once again at his imperious best in qualifying to secure a top-eight slot.
An error in the Sprint dropped him a place – but in the race, the relative lack of pace of the Williams meant he was unable to contend for points.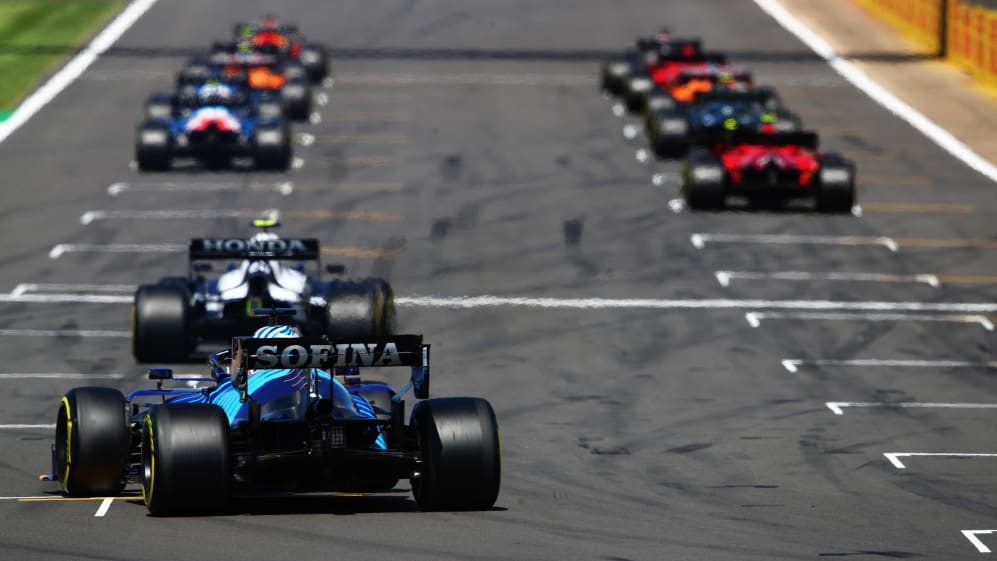 That said, a third top-12 finish in four races is a fine achievement in a car that is currently ninth of 10 in the constructors' championship.
Winner: Sebastian Vettel
Sebastian Vettel showed the pace throughout the British Grand Prix weekend to score strong points, but what he described as a "misjudgement" when going wheel-to-wheel with Fernando Alonso saw him spin to the back of the field.
The German ultimately retired the car with a cooling issue – so how is he a winner, you might ask?
READ MORE: What the teams said – Race day in Great Britain
Well after the race, while everyone headed home, Vettel headed to the grandstands with a group of fans and some plastic bags and spent several hours picking up litter left by the 140,000 who had packed the place. Actions speak louder than words. Chapeau.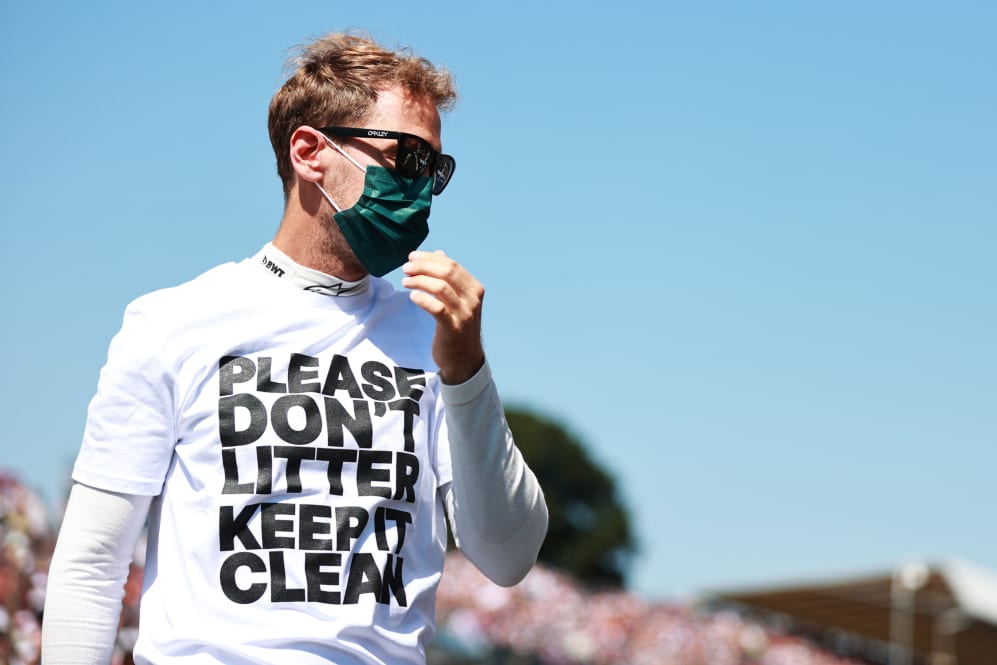 Loser: Kimi Raikkonen
The F1 Sprint format was a blessing for Kimi Raikkonen as the 17-lap dash allowed him to make up for his season-long struggles in qualifying. The Finn made up four places to start 13th and set himself up for a nice tilt at only his second points finish of the year.
And for much of the race, he ran inside the top 10, only to lose the car when fighting Perez for 10th. He rejoined the fray, but any hopes of clawing his way back into the points were lost – extending his run without a top 10 to four races.
READ MORE: 'I'd rather fight than finish P11 or P12' says Raikkonen as he and Perez escape penalty after late collision
Winner: Fernando Alonso
After a cautious start to his return to F1, we are now starting to see vintage Fernando Alonso on a regular basis.
The double world champion was at his brilliant best at Silverstone, rising six places at the start in the F1 Sprint, before crossing the line seventh.
He then defended hard to keep that place in the Grand Prix for his fifth successive points finish. Only Norris is on a better run of top 10 finishes.
READ MORE: Alonso says British GP was Alpine's 'strongest weekend on race pace' as he nets fifth straight points finish
Loser: Pierre Gasly
Pierre Gasly was lost for words when we chatted after the race, the Frenchman struggling to explain why AlphaTauri were unable to extract the maximum from their package this weekend.
Despite the lack of performance – where he said it was a battle every lap to keep the car on track – he managed to haul the AT02 into the points to run ninth, only to cruelly suffer a puncture. That forced another pit stop and he ultimately crossed the line in 11th.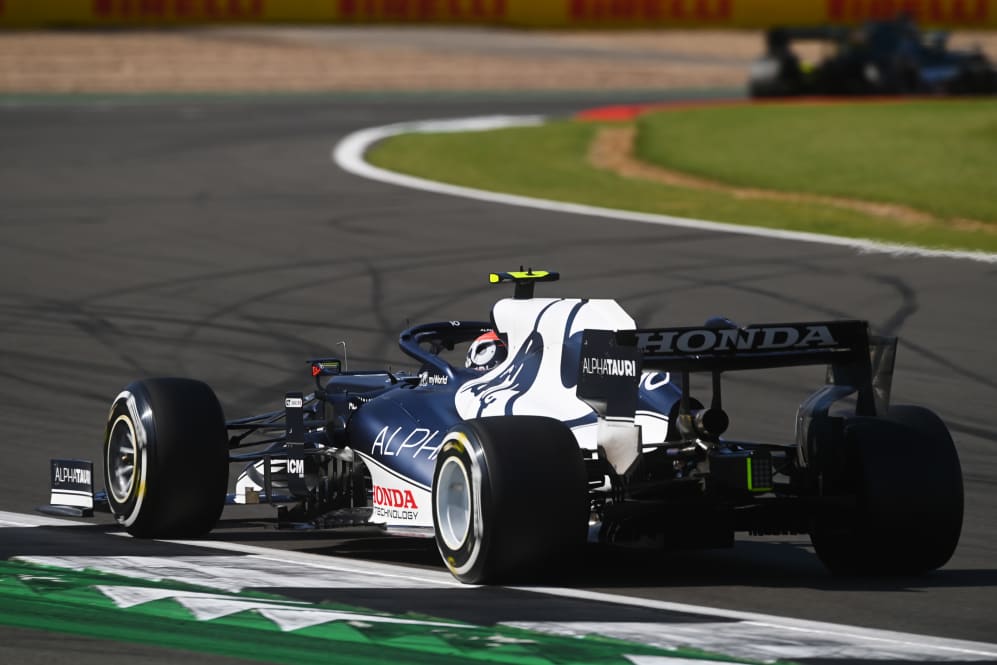 Winner: Valtteri Bottas
Mercedes boss Toto Wolff said Valtteri Bottas had a "brilliant weekend" and it's not hard to see why he was happy with his charge's efforts.
This was the Finn's third podium in a row, his fifth third-place finish of the year, and his fifth career podium at Silverstone, without having ever stood on the top step.
He played the team game in the race, giving way to the recovering Hamilton, and another heavy score contributed to a huge Mercedes points haul. That's job done.
READ MORE: Bottas reveals he raced in 30C heat with no drinks system, as he helped Hamilton to victory in British GP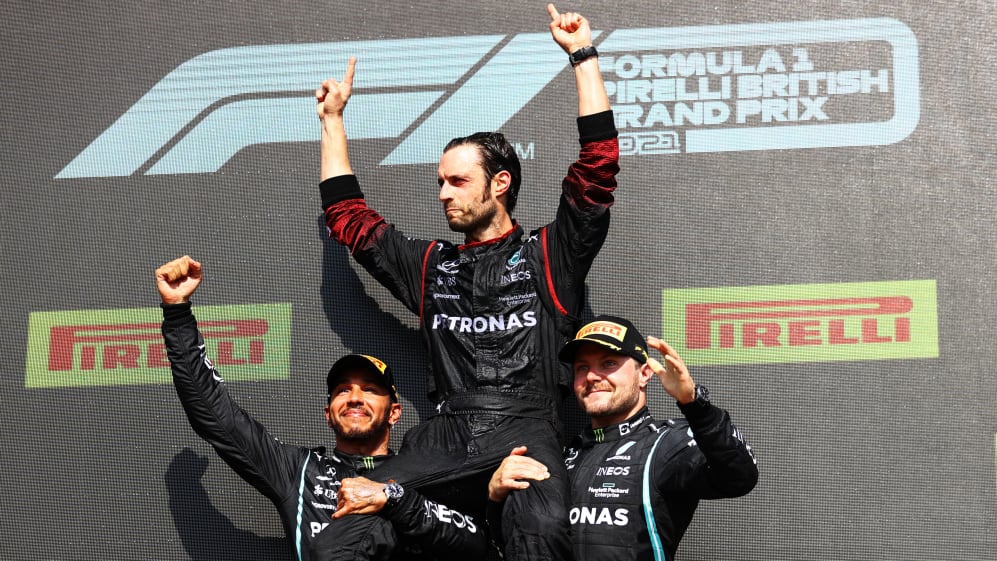 Losers: Red Bull
Red Bull suffered their first non-points score in Formula 1 since last year's race at Imola, while also ending a run that has seen them score at least one podium in every race this season.
They can take plenty of heart from the fact they showed the pace for victory on a track that has traditionally been a Mercedes stronghold, and that Verstappen walked away unscathed from his huge crash.
However, the evaporation of their healthy lead in the constructors' championship will hurt, as will the damage bill from Verstappen's heavily wounded RB16B.
READ MORE: Hamilton vs Verstappen - We round up all the opinions after their controversial British GP clash
Winners: The fans
Silverstone was rocking this weekend, with a capacity crowd of 140,000 attending the Grand Prix on Sunday. The atmosphere was unreal, the fans erupting when Hamilton clinched victory.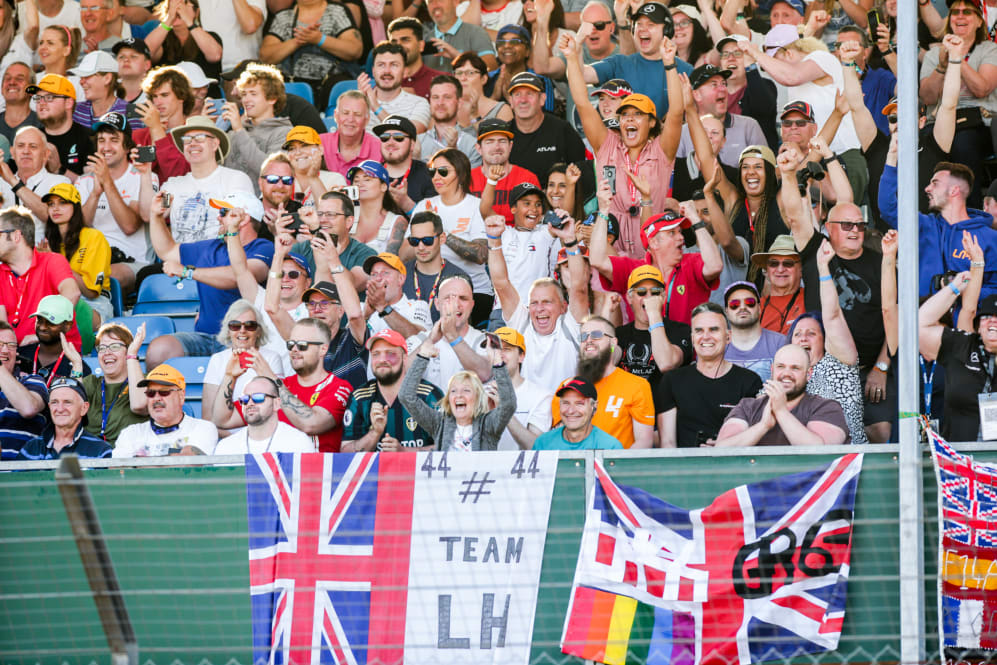 After the bumper crowd last time out in Austria, it was further evidence that normality is continuing to return to F1. While it won't be like that at every race this year, as the Covid-19 pandemic continues, it was a shot in the arm for a hopeful future.
And the crowd were treated not only to a dramatic Grand Prix, but also a brand-new format that included qualifying on Friday and F1 Sprint on Saturday, plus the long-awaited arrival of the British summer at last.
BRITISH GP HIGHLIGHTS: Watch all the drama, intrigue and controversy from a spectacular race at Silverstone