Feature
ANALYSIS: Alonso? Vettel? Who is really on Renault's driver shopping list for 2021?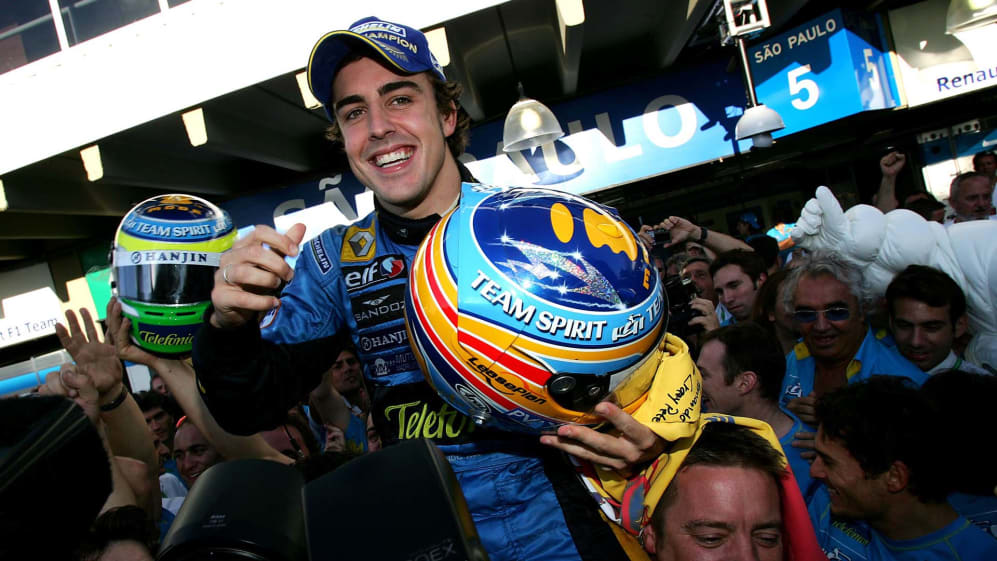 Daniel Ricciardo's decision to abandon ship and jump aboard the McLaren juggernaut for 2021 has left Renault on the lookout in the Formula 1 driver market for a team mate to Esteban Ocon.
Do they replace their star driver with another big name? Do they go safe and recruit a solid known quantity? Or do they rely on youth and dip into their academy?
Let's explore the options…
Fernando Alonso
Get this deal done and it would be the biggest story in Formula 1 for years.
Many felt Fernando Alonso left F1 without the accolades his talents deserved. Others felt he forced himself down a dead end and out of the sport with the decisions he made throughout his career.
Having Alonso in your car will make it faster. He has the ability to get results that the car does not deserve. He's also a huge name who has previous with the team, having won his two world championships there. This will please the Renault board and is a great rebound to losing Ricciardo. It'll send a message to the world that this is a big team with big ambitions.
But is a move realistic? Sources say Alonso has held talks with Renault about making a shock return.
What remains unclear is whether the Spaniard wants to return with a team that at best could give him a car to get the odd podium, but will mostly see him racing in the mid to lower top 10.
READ MORE: Why Ricciardo has gambled his future on McLaren – rather than staying at Renault
Alonso has since busied himself with other projects, such as Le Mans – he's now a two-time winner – and the Dakar Rally, while it remains a priority to win the Indy 500. But he still has a lot of spare time on his hands, so it isn't a surprise a full racing return to F1 – in what would be a third stint with Renault – is appealing.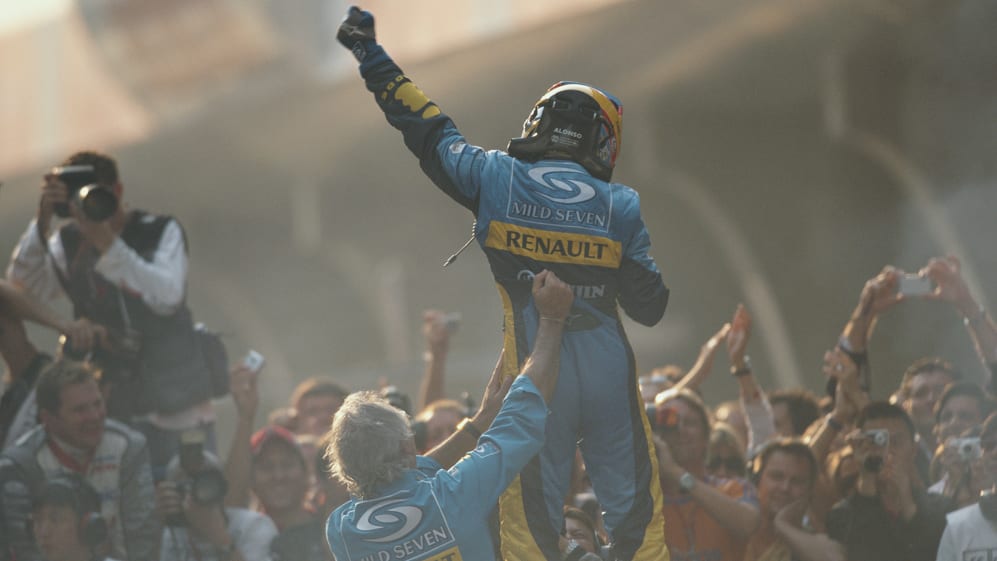 The money will almost certainly be good, Renault made Ricciardo one of the best paid drivers on the grid after all, but after their form in recent years, they'll need to make a good sales pitch to the Spaniard.
It might not be all rosy for Renault, mind. Alonso is not known for his patience and he will likely get irritated quickly if they don't make the promised progress, which in turn will be bad for morale in the team.
Such a signing also suggests they are relying on the past rather than looking to the future, and therefore this is only a short-term fix.
It's a huge decision – on both sides – and one which could define their respective futures and legacies.
Sebastian Vettel
Renault are fortunate they have not one but two world champions on the market, after Ferrari and Sebastian Vettel decided their time together had come to an end.
Vettel is not done with racing yet. Naturally, the prospect of spending more time with his young family is appealing, but the desire to race, to win, and to challenge for championships remains.
READ MORE: What do Sainz and Ricciardo moves mean for Vettel and the rest of the driver market?
Renault, in their current guise, do not offer him the opportunity to do that. Maybe they could in a few years' time – which means any project would have to be a medium-term one. That could be appealing for Vettel, who let's not forget won all four of his championships with a Renault power unit in the back of his Red Bull.
He likes three-year deals and sure, he wants to win, but there will be a part of him that will want to prove to people that he's still able to compete at a high level, even if that is consistently getting fifth- and sixth-place finishes in a midfield car. That in itself would strengthen his legacy.
READ MORE: Why Vettel and Ferrari broke up – and what happens next
Unsurprisingly, sources say Vettel is of immense interest to Renault, who have him high up on their list of contenders for that seat.
He would be a pleasing signing for the board, be super hungry to deliver strong results and bring a wealth of experience to a team who are trying to make themselves title contenders once again.
In many ways, considering their requirements and desires, they are made for each other.
Nico Hulkenberg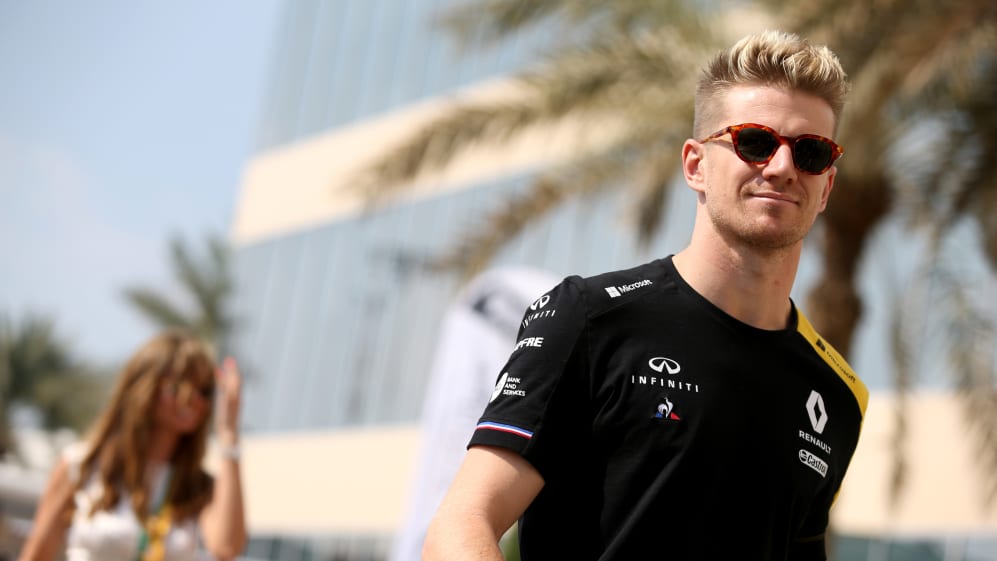 Rewind to 2017 and Nico Hulkenberg was the golden child at Renault. He had signed a multi-year deal and in doing so, he had put his trust and support in the French manufacturer's works team rebuild.
By the third year, though, Ricciardo was the chosen one and by the end of the season, the German was out on his ear with Ocon taking his place.
Getting back together, then, would seem unlikely. However, the two parties have had discussions in recent weeks, as Renault weigh up their options.
READ MORE: Why Hulkenberg has no regrets as he bids 'farewell for now' to F1
The German would love to come back to F1. He didn't get the rub of the green in his final year and still feels like he has more to offer.
Should Alonso and Vettel decide they don't fancy coming to Enstone, Hulkenberg would be a solid move.
He is a known quantity, knows the team very well and could plug straight back in. It's true such a move could be seen as a backward step, which is why he's not so high up the list, but sometimes, needs must.
The Renault Sport Academy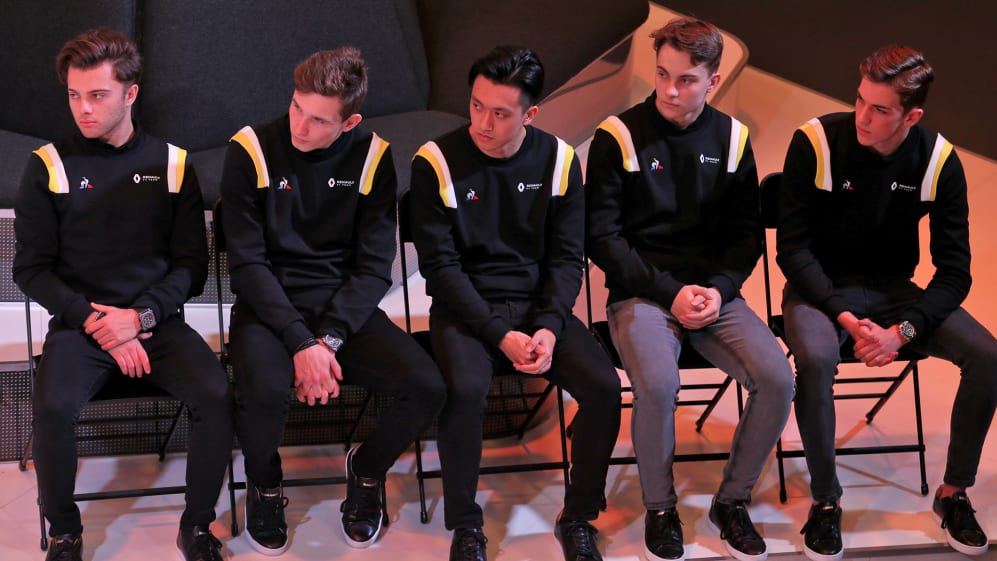 If Renault's plan is to look forward, they could dip into their driver academy, with F2 racers Guanyu Zhou and Christian Lundgaard the frontrunners to take the seat.
They would need to get enough super licence points in this year's F2 campaign to be eligible, but providing they did – or dispensation was made considering the unusual circumstances the coronavirus pandemic has created – either one of the duo could make the step up.
This is the most unlikely of all Renault's options, though. Their priority would be experience to help accelerate their project in the short term and calling on a junior, who will have had limited experience in a likely shortened F2 campaign, would be a big ask.
READ MORE: Wolff explains Mercedes driver selection criteria as team look to 2021