Feature
Brawn and Smedley on the Fastest Driver rankings that have got everyone talking
Earlier this week, we announced the results of a collaboration between Formula 1 and Amazon Web Services to discover the fastest driver over one lap since 1983 – with some surprising names popping up in the top 20. We spoke to two of the architects of the project, Formula 1's Managing Director of Motorsport Ross Brawn and Director of Data Systems Rob Smedley, to get their views on some controversial outcomes, find out why the data doesn't go beyond 1983 (yet) and talk about how teams are using similar technologies to pick their drivers.
It's fair to say that the results of 'Fastest Driver', the latest F1 Insight powered by AWS, raised plenty of eyebrows, with fan favourites and drivers seen as 'quali heroes' – the likes of Juan Pablo Montoya, Keke Rosberg and Mika Hakkinen – failing to make it into the top 20, while Heikki Kovalainen (#8) and Jarno Trull (#9) made the cut despite having five pole positions between them.
READ MORE: Hamilton? Schumacher? Senna? Machine learning reveals the fastest F1 driver of the past 40 years
But Brawn was unperturbed by any outcries, explaining that this exercise was not about finding out who the best all-round driver was, but rather about raw speed over one lap. "What we tried to do here was try and identify who we thought was the fastest driver… over one lap," says Brawn, "and as you've seen, there have been one or two surprises. But when you delve into it, there's a certain amount of sense.
"I think it's caused plenty of debate and I think if you understand the methodology, then I think people will start to understand."
The Top 20 revealed
| Ranking | Driver | Time Delta |
| --- | --- | --- |
| 1 | Ayrton Senna | 0.000s |
| 2 | Michael Schumacher | 0.114s |
| 3 | Lewis Hamilton | 0.275s |
| 4 | Max Verstappen | 0.280s |
| 5 | Fernando Alonso | 0.309s |
| 6 | Nico Rosberg | 0.374s |
| 7 | Charles Leclerc | 0.376s |
| 8 | Heikki Kovalainen | 0.378s |
| 9 | Jarno Trulli | 0.409s |
| 10 | Sebastian Vettel | 0.435s |
| 11 | Rubens Barrichello | 0.445s |
| 12 | Nico Hulkenberg | 0.456s |
| 13 | Valtteri Bottas | 0.457s |
| 14 | Carlos Sainz | 0.457s |
| 15 | Lando Norris | 0.459s |
| 16 | Daniel Ricciardo | 0.461s |
| 17 | Jenson Button | 0.462s |
| 18 | Robert Kubica | 0.463s |
| 19 | Giancarlo Fisichella | 0.469s |
| 20 | Alain Prost | 0.514s |
The methodology behind the results
So how did Brawn, Smedley, his team and the team at Amazon Machine Learning Solutions Lab set about establishing the methodology that led to the results of 'Fastest Driver'?
"What we do is we look at two team mates," says Brawn, "exactly the same day, same situation, same opportunity, and we set a time increment between those two team mates, and you build that up over time... [and then] they go to another team. So driver A's quicker than Driver B, Driver B goes to another team and he's quicker than Driver C, but you can say that A is quicker than C, because A beat B in his own team, and B has beaten C in another team. So it's logical to say that A is quicker than C.
"And then if you build that out in enough information and enough analysis, you start to understand who are the quick guys and who consistently outperformed their team mates and by how much… And of course, the big thing is, there's a huge amount of information here. It's impossible to process it individually; we need the technology that Amazon provide to arrive at the solutions."
READ MORE: Why did Schumacher struggle at Mercedes? Tech guru John Barnard shares his theory
The technology available also allowed Smedley and his team to create 'virtual pairings' as a means to test the validity of their findings, so that you could create a hypothetical driver line-up of, say, Jean-Christophe Boullion and Rio Haryanto and see which driver would be likely to come out on top.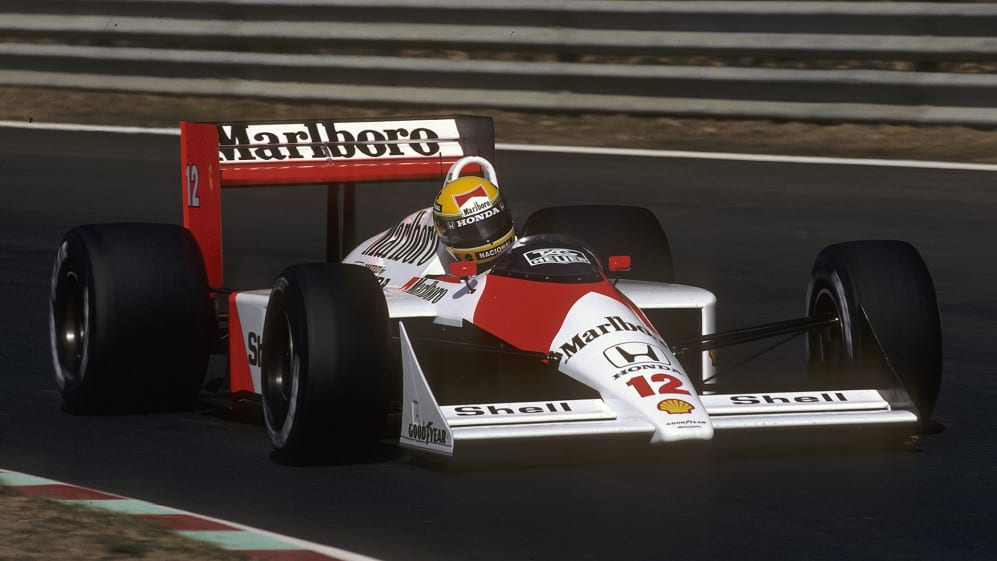 According to Smedley: "If you take the example that Ross gave of Driver A, Driver B, Driver C, then we would also look outside of those three actually pairings to look at the 'virtual pairings' and then we can build up an accuracy of, say, what Driver C was like with other drivers and then we can link to, let's say, Driver D and Driver E.
"But we can then link Driver D and E back to A and B through what we call 'virtual pairing' so you get this very complex network of drivers and we're able to use these virtual links to build up a confidence level, something that tells us just how accurate each of the links in the network are. So it's not only just taking the median gap between team mates over one season, it also takes into account the accuracy, by using this network of drivers, even if they were never actually paired together."
TREMAYNE: Will his long goodbye with Ferrari really be the end of the F1 road for Vettel?
The Kovalainen and Trulli question
Without doubt, the two biggest surprises in the 'Fastest Driver' results were the high placings of Kovalainen and Trulli. Neither were world champions, with Kovalainen taking just one pole and one win during his time at McLaren, before seeing out his career at Caterham and Lotus – while Trulli scored four pole positions and one win.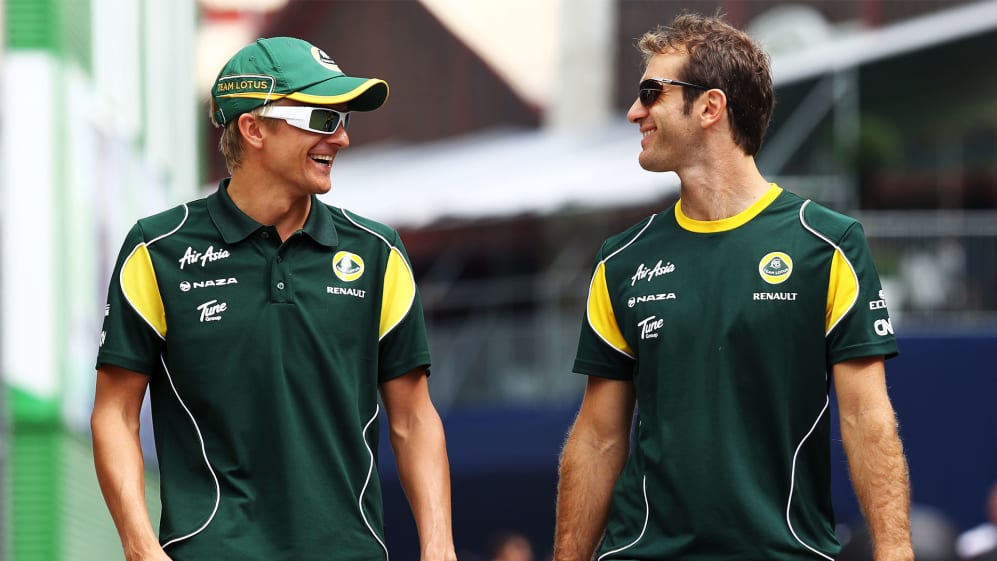 Smedley's brief assessment of Trulli, having worked with him at Jordan, is that he was "incredibly quick but not great on a Sunday" – while Brawn confesses to having sense-checked those two results with people in the paddock.
"I did the analogue approach of asking friends about Trulli and Kovalainen and I was encouraged by the feedback I got – because I never worked with those drivers," says Brawn. "I was talking to Steve Nielsen, who worked with Trulli at [Renault]. He said he was incredibly quick… just stunningly quick. He just couldn't put more than five laps together, which is why he never became world champion. And you have to understand, I'm not criticising Jarno – all I'm saying is, this is the fastest driver and the fact that some of these guys were not world champions is because the rest of the skill-set wasn't as strong.
"And the same with Kovalainen, if you look at his team mates, he had a very strong qualifying record against his team mates, so that's the principle of how we're doing it."
READ MORE: 'He's got special sensors in his a***!' – Kovalainen on why he struggled to match ex-team mate Hamilton
'But what about…'
While Ayrton Senna ended up the cream of the one-lap pace crop in the 'Fastest Driver' results – and there wasn't much argument about that – there was surprise that Alain Prost, who won four world championships to Senna's three, and 51 races to Senna's 41, was placed no higher than 20th on the list.
But according to Brawn, that's the result of the two drivers' very different approaches to their racing – with Senna having taken 65 poles in his career to Prost's 33.
"I think one thing to take into consideration, particularly in those days, was there was quite a strong culture or philosophy as to whether you focus on a car for the race or a car for qualifying," says Brawn. "Niki [Lauda] was always famous for getting his car set-up for the race and less interested in where he was in qualifying and that's a very difficult factor to take into account. Because all we're looking at here is who is the fastest on a comparative basis on the day."
WATCH: Alain Prost's Top 10 Moments of Brilliance
Okay, well in that case how can, say, Lando Norris in 15th place – with 27 Grand Prix starts as of the 2020 Spanish Grand Prix and zero poles – be ahead of Juan Pablo Montoya, a driver whose quali laps F1 fans delight in reliving on YouTube, and who from 2004 to 2018 held the record for the fastest F1 lap of all time?
"It's such an objective process that we go through that gives a very singular answer, and in the background, we can have a certain confidence on the results that it's outputting," says Smedley.
"If the results are such that they place Lando in the top 20, and Juan Pablo not, then that's because this is a very objective exercise in trying to answer a subjective question. It would be wrong of us then, any of us, to go and tamper [with it], because if you think that somebody's personal feeling is that the Lando and Montoya pairing is wrong, someone else's personal feeling will be different.
"So it's difficult for us to go in and get this to agree with everybody's opinions. I don't think it ever could. All we can do is present a really objective methodology and then explain the process behind that methodology... and invite people to discuss and debate about that methodology."
READ MORE: 'I didn't believe in myself' – Lando Norris on overcoming the mental struggles of his rookie season
How data analysis nearly gave Nico Hulkenberg a Mercedes drive
Brawn and Smedley both worked at the vanguard of F1 teams for decades. But did either of them use tools and methods like this to make their choices on driver line-up?
"We definitely did use analysis," says Brawn. "When I was at Mercedes, the strategy guys there did a lot of analysis on drivers. We got Lewis after Michael and that was obviously a fairly simple decision, but... we did an awful lot of analysis on other drivers, and we actually came up with Nico Hulkenberg when we were trying to decide… James Vowles did all the analysis of Nico's career and what he was like over his team mates, his consistency of lap times in a race, even going as far as trying to understand if he was harder on tyres or easier on equipment, which is not subjective."
READ MORE: If Lewis hadn't joined Mercedes, Hulkenberg was our next choice, says Brawn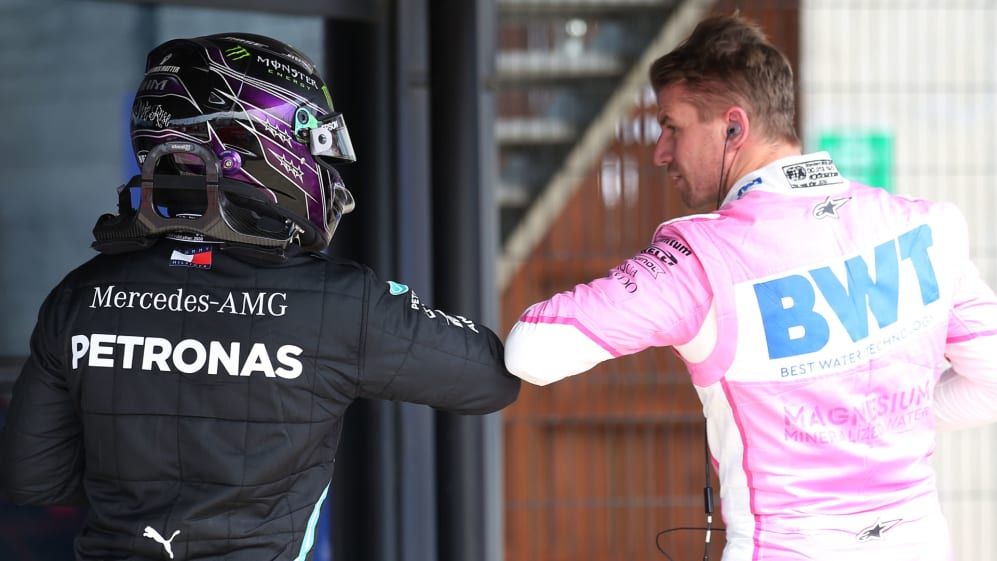 "I've used similar methodologies," adds Smedley, who revealed that he'd been contacted by various F1 drivers, both current and retired, about their position in the results. "But when we choose drivers within teams, we don't just look at their outright speed on a Saturday afternoon; there's a whole myriad of parameters that we use to choose drivers… but it definitely plays a part."
REVEALED: Wolff explains Mercedes driver selection criteria
The end of the story?
Both Smedley and Brawn are keen to take the data even further back beyond 1983 and really try and find answers to questions like whether Fangio would be faster than Senna over a single lap. There's just one problem…
"If you go back to those early records, they are literally handwritten," says Brawn. "Rob and I have seen the early records of Ferrari and they are literally handwritten logs, so you'd have to trawl through each one to get all the information and data needed. It can be done, it's just capacity."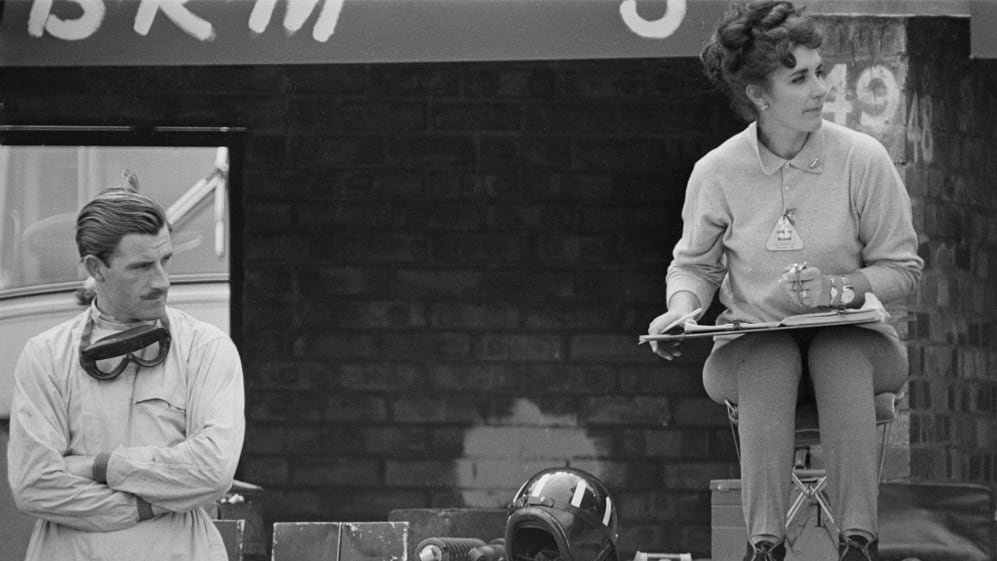 So where does that leave us? Can we at least say that we have a definitive answer about who the fastest F1 driver since 1983 is? Er...
"I think it would be wrong of us in any way to say that this is the definitive list and can never be challenged," says Smedley. "It's not about that, it's about us presenting something that we think has a great deal of objectivity behind it, very much driven by maths, physics, data and machine learning methodologies, and then to start a discussion and a debate on that. I think anything in technology, when you present new technology, it's the beginning of the debate, not the end, and this is exactly the same as what we're trying to do here."
Meanwhile, there is an interesting political aspect to the results, says Brawn – and one which speaks to the goal Formula 1 is moving towards with the advent of the 2022 rules.
"['Fastest Driver'] is based on qualifying pace," says Brawn. "But what you start to get a feel for is the difference in time between these truly special drivers and very good drivers. What I'm getting at is, the truly exceptional drivers can find a few tenths, three or four-tenths max. and that's the fascination of Formula 1 because the car is so important – but we don't want it to be too important.
READ MORE: 2022 F1 regulation changes play into Alonso's hands, says Symonds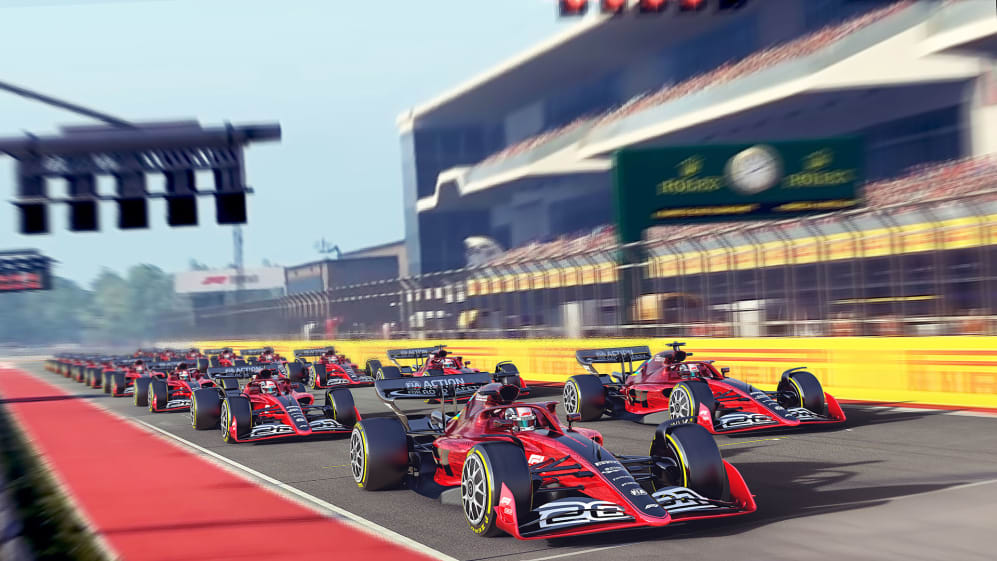 "We want that balance between the car and the driver and I think with the way we're evolving with the new regulations and the new landscape for Formula 1, we can look forward to much closer competition, because the variation in drivers is nothing like as huge as the variation in cars.
READ MORE: No more delays for new era of F1: 'It's definitely coming in 2022,' says Brawn
"This is an analysis of the fastest driver over 30 or 40 years with a methodology which we think is the best there is right now, and as a means of comparing and measuring quite complex situations… Otherwise what do you do? You stick your finger in the air and everyone has an opinion – and we all know what opinions are like…"