Feature
Hamilton? Schumacher? Senna? Machine learning reveals the fastest F1 driver of the past 40 years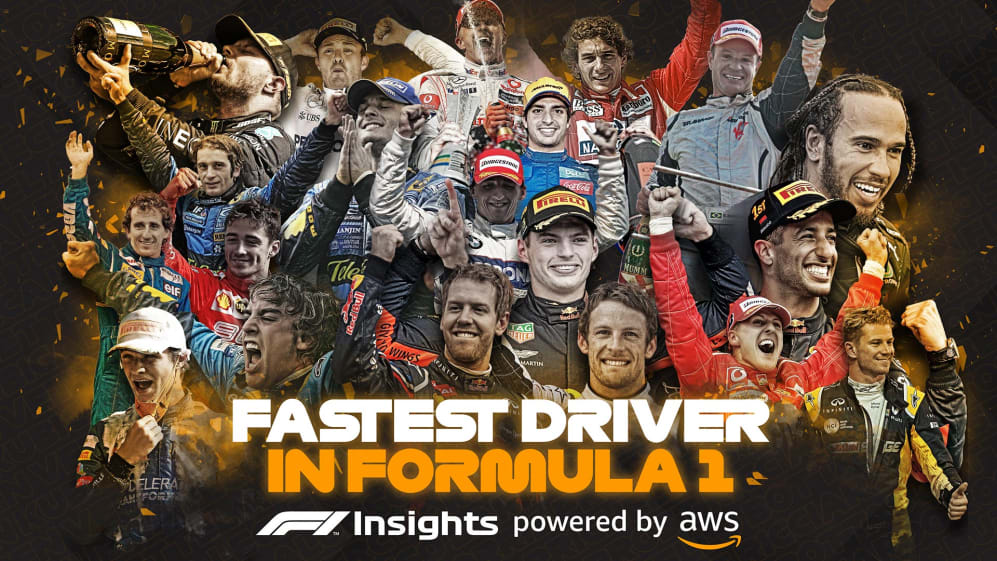 It's the debate that's raged in F1 since… well, since F1 started actually: who is the fastest driver of all? But now, machine learning may have gone some way to providing an answer, with Formula 1 and Amazon Web Services having joined forces to delve into the fastest drivers over a single lap, using data collated since 1983. And here, we can exclusively reveal the 20 Formula 1 drivers at the top of the pile - and who is Number 1...
It took F1 and Amazon Machine Learning Solutions Lab a full year to build the algorithm that led to 'Fastest Driver', the latest F1 Insight powered by AWS, which uses machine learning to compare drivers' qualifying performances over time versus their team mates to establish an ultimate ranking – meaning that a driver of a backmarker car has just as much chance of showing up well as a driver who was fighting for pole positions.
READ MORE: Find out more about Formula 1's work with AWS
The team behind 'Fastest Driver' – headed by Formula 1's Director of Data Systems Rob Smedley and Director of Broadcast and Media Dean Locke, and Amazon ML Solutions Lab's Principal Scientist and Senior Manager Dr Priya Ponnapalli – also found ways and means to detect and protect against outliers like crashes, car failures, changing weather conditions in a qualifying session and even age in the data to create a fair ranking.
"With machine learning, there are a number of opportunities to apply the technology to answer complex problems, and in this case, we hope to help settle age-old disputes with fans by using data to inform decisions," says Dr Ponnapalli. "We're excited to be able to continue to collaborate with an organisation like F1, which has such a data-rich catalogue of information… For us at AWS, it's exciting to see machine learning being used in a way that everyone can relate to."
How it works
As you can imagine, behind the answer to a big question like 'Who is the fastest F1 driver?' there's some big data. AWS's machine learning software combed through the timesheets from every qualifying session since 1983, banishing outliers and normalising the data to create a complex network of drivers' performance relative to their team mates (and those team mates' team mates and so on).
A few rules had to be followed to create meaningful data. Team mates had to have completed at least five qualifying sessions against one another before they were compared. Age was also factored in, while if a driver was coming back to the sport after three or more seasons out of F1, that was also considered.
READ MORE: Why did Schumacher struggle at Mercedes? Tech guru John Barnard shares his theory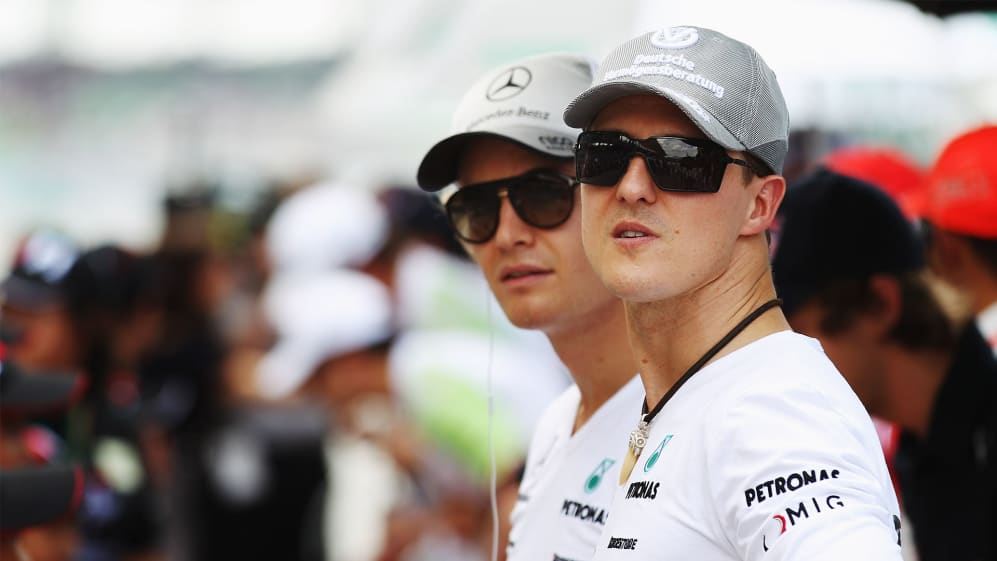 Meanwhile, the algorithm also gives a higher ranking to drivers who either dominated their team mates over time, or those who showed up well against strong team mates.
Just before we delve into the Top 20, it's worth remembering that what we're talking about here is raw speed – not tyre management, racecraft or the like. Full beans, one lap, sticking-it-all-on-the-line qualifying performance.
Ready? Let's dive in…
The Top 20 revealed
| Ranking | Driver | Time Delta |
| --- | --- | --- |
| 1 | Ayrton Senna | 0.000s |
| 2 | Michael Schumacher | 0.114s |
| 3 | Lewis Hamilton | 0.275s |
| 4 | Max Verstappen | 0.280s |
| 5 | Fernando Alonso | 0.309s |
| 6 | Nico Rosberg | 0.374s |
| 7 | Charles Leclerc | 0.376s |
| 8 | Heikki Kovalainen | 0.378s |
| 9 | Jarno Trulli | 0.409s |
| 10 | Sebastian Vettel | 0.435s |
| 11 | Rubens Barrichello | 0.445s |
| 12 | Nico Hulkenberg | 0.456s |
| 13 | Valtteri Bottas | 0.457s |
| 14 | Carlos Sainz | 0.457s |
| 15 | Lando Norris | 0.459s |
| 16 | Daniel Ricciardo | 0.461s |
| 17 | Jenson Button | 0.462s |
| 18 | Robert Kubica | 0.463s |
| 19 | Giancarlo Fisichella | 0.469s |
| 20 | Alain Prost | 0.514s |
That's right, since 1983, the undisputed king of qualifying has been the great Ayrton Senna. The Brazilian took 65 pole positions in his sadly truncated career. And although that figure was subsequently surpassed by both Michael Schumacher and Lewis Hamilton – second and third respectively in the Top 20 – both drivers have always been quick to acknowledge that Senna would have taken many more poles had he not lost his life at the 1994 San Marino Grand Prix.
READ MORE: Memories of Imola '94 – by David Tremayne
Following the 2020 Spanish Grand Prix, Hamilton extended his pole position record to 92 – and it's not surprising to see him as the leading current driver in third place.
An impressive eight of his contemporaries find themselves in the Top 20 as well, though, with Max Verstappen only marginally slower than Hamilton in fourth place, while behind, Charles Leclerc, Sebastian Vettel, Nico Hulkenberg (who returned for two races at Silverstone this year), Valtteri Bottas, Carlos Sainz, Lando Norris and Daniel Ricciardo also make the cut – while Fernando Alonso, who returns to Renault next year, is classed fifth on the list.
You'll note that the ranking is done based on lap time difference, creating a kind of mega hypothetical qualifying session, imagining all the drivers pitted against each other in the same car for one lap – with the data suggesting Senna would come out on top in that fight by 0.114s from Schumacher, 0.275s ahead of Hamilton and so on. Now isn't that a qualifying battle you'd like to see?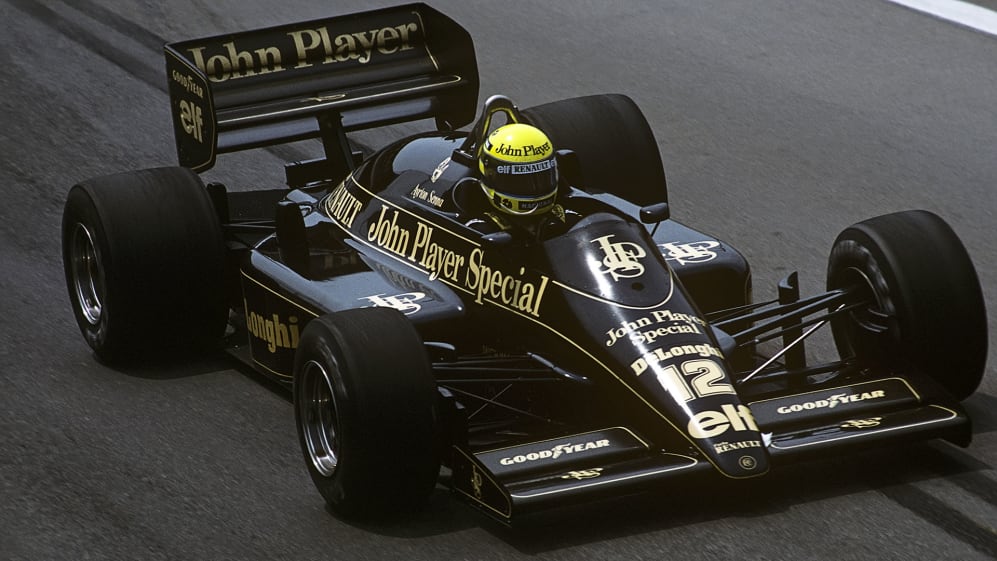 Reappraising Kovalainen
One of the stand-out names in the Top 20 is that of Finnish driver Heikki Kovalainen at number eight, 0.378s adrift of Senna.
Kovalainen arrived in F1 with Renault in 2007 with a great deal of fanfare, having famously won the 2004 Race of Champions when he was a largely unknown junior single-seater driver.
But although it never quite came together in F1 for Kovalainen – who partnered Hamilton for two seasons at McLaren, scoring just one pole position and one win, before a slide down the order to finish his career with Lotus and Caterham – the Finn's raw speed is recognised in 'Fastest Driver', thanks to his performances against quick one-lap team mates like Hamilton and Jarno Trulli (an also-impressive ninth on the list) during his time in the sport.
READ MORE: 'He's got special sensors in his a***!' – Kovalainen on why he struggled to match ex-team mate Hamilton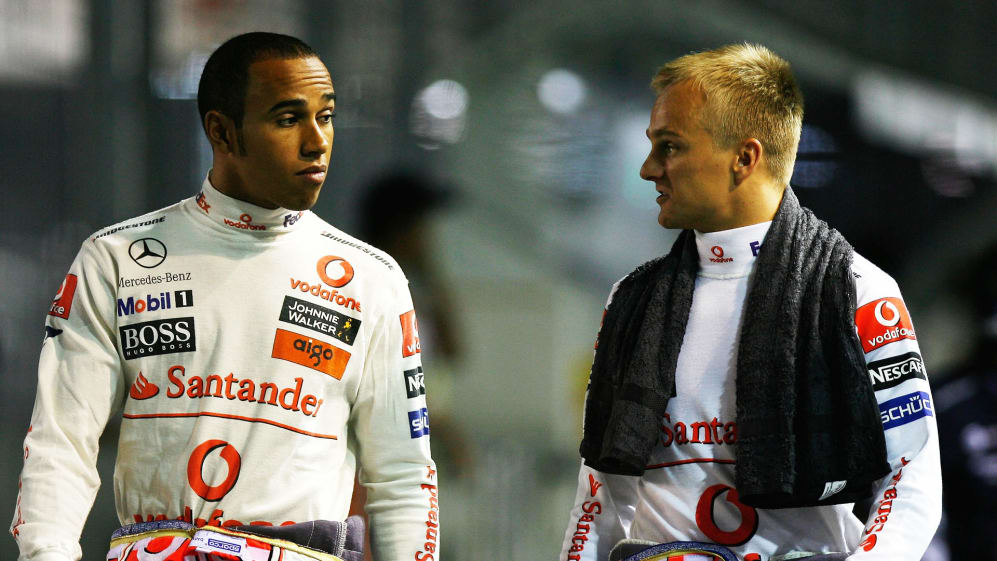 The definitive ranking?
There's an old saying in the academic world that data can be made to say anything you like. But Rob Smedley is unequivocal about the results the 'Fastest Driver' algorithm has unearthed.
"Qualifying speed is something that we can be really quite clear about," he says. "If you think about race pace, there's a lot of nuances to that race pace, and it's sometimes difficult to pull it out. A qualifying lap is a single lap, you've got two guys in the same car and they go out and do a single lap, and the better driver will end up with the better lap. There's not much ambiguity about that single data point, so that's the data point that we're using.
"What we have to do as the mathematical modellers is to look at what data is available and then ensure that we can normalise that data across the years," he adds.
"The model is then clever enough to reconcile the rest by just understanding what the lap times are. So it would seem that you'd need a load of data and… a load of car data and all the rest of it, but you don't. It's simply just using the lap times, and… we've got robust data, in terms of lap times, from this period."
READ MORE: Rob Smedley on Car Performance Scores and the data behind the latest F1 Insights TV graphics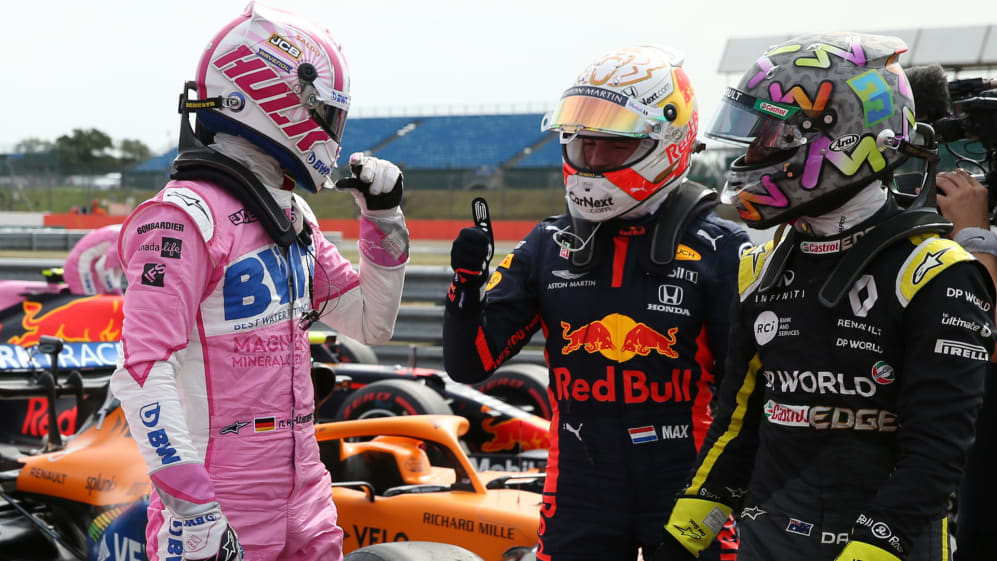 And while the 'Fastest Driver' ranking may seem like just a bit of fun, adding some fuel to the fire of an age-old debate, according to Smedley, the sophisticated data modelling is similar to the ones used by F1 teams when it comes to picking drivers.
READ MORE: 'Grow a thick skin' – Rob Smedley's warning to Carlos Sainz ahead of Ferrari move
"Within the team environment, this type of modelling is used to make key decisions on driver choices," he says. "As drivers are more often than not the most expensive asset of the team, it is important that the selection process is as robust as possible. A process such as this therefore would be deployed by the F1 team's strategists in order to present the most objective and evidence-based selection possible.
"'Fastest Driver' enables us to build up a picture of how the drivers compare, by analysing the purest indication of raw speed, the qualifying lap – and it's important to note this pure speed is the only element of the vast driver armoury we are analysing here, to showcase the quickest drivers ever, which is very exciting."