Feature
POWER RANKINGS: Has your favourite driver made our end-of-year top 10?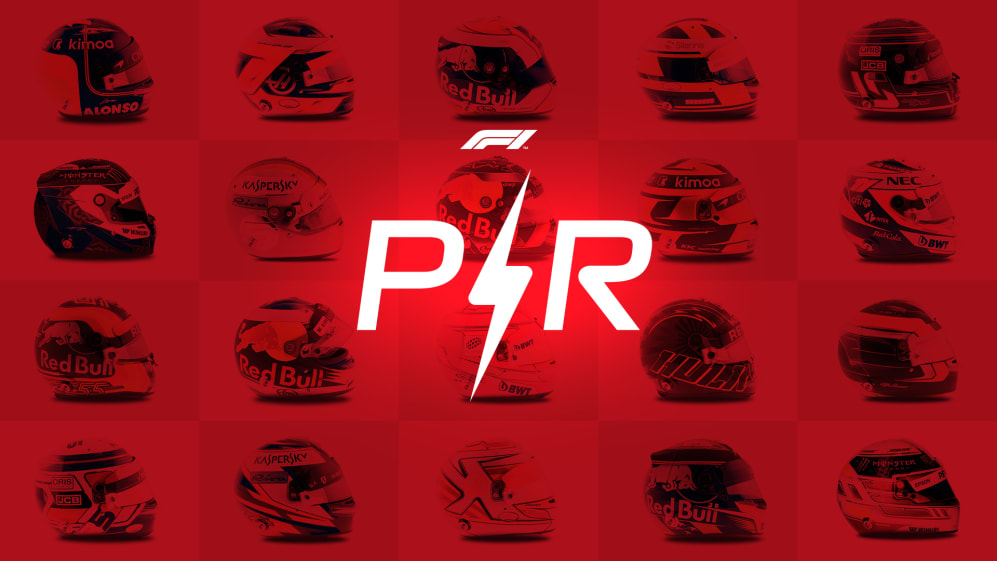 We've spent 21 races assessing the best driver performances of 2019 – but who's come out as the cream of the crop at the end of the season? Our judges' scores are in…
HOW IT WORKS
Our five-judge panel assesses each driver after every Grand Prix and scores them out of 10 according to their performance across the weekend – taking machinery out of the equation

Our experts' scores are then combined to produce a race score. As the season progresses, these race scores are then averaged to produce a ranking which reflects driver performance


Max Verstappen has enjoyed arguably his most complete season in F1 to date, one that's seen him go from being an occasional, very spiky thorn in the side to a near-constant threat at the front. That's been rewarded with a very healthy season average of 43.4, just 0.3 off champion Hamilton. Verstappen also earns the distinction of having taken a full three perfect race scores this year, in Austria, Germany and Brazil. Valtteri Bottas, Charles Leclerc and now Hamilton are the only other drivers to have scored 50s, in Australia, Bahrain and Abu Dhabi respectively. So… title threat from Max in 2020?

Who knows how high Carlos Sainz might have flown at one of the big three teams this year? As it is, the Spaniard has emerged as one of the top drivers on the grid in 2019, thriving in his role as team leader at a rejuvenated McLaren. The 44 race score in Abu Dhabi that confirmed his third place in the rankings, meanwhile, came after a fantastic last-gasp dive on Nico Hulkenberg, which in turn saw him snatch sixth place in the drivers' championship, ahead of two drivers (Pierre Gasly and Alex Albon) who have wielded Red Bulls this year. A deeply impressive season's performance, then, from a driver who didn't feature in the Power Rankings at all until after Baku.

While Sainz channelled his four seasons of F1 experience into a starring performance in 2019, the performance of Lando Norris in the other McLaren has been arguably as impressive. The rookie has rarely looked like a rookie at all this year, his P8 on the grid on his debut in Australia, followed up by a sixth place in the Bahrain Grand Prix, marking the arrival of a proper contender in the sport. After his 11th points finish of the season in Abu Dhabi, Norris thus finishes his Year 1 as the highest scoring debutant in the Power Rankings, and ahead of the likes of Bottas and Leclerc. Get that boy a milk.

It's been a convoluted debut year at Ferrari for Charles Leclerc, a mixture of extreme highs (pole and victory at Monza in your first race there as a Ferrari driver, anyone?) to extreme lows (his Azerbaijan qualifying crash and the collective groan of his and Sebastian Vettel's Brazil clash). For all that, though, the flashes of brilliance have been, well, brilliant, with the seven-time pole winner ending up as the only Ferrari driver in the top 10 this year, on top of a final podium of the season in Abu Dhabi.

A rollercoaster season for Alex Albon, who went from zero F1 experience to a ride in a Red Bull in the space of just seven months. It's not been a perfect year from the Thai driver, who's made more mistakes than his rookie counterparts Norris and George Russell. Considering he only drove an F1 car for the first time in February, it's all forgivable – although in a straight fight with team mate Verstappen at Abu Dhabi, a track both know well, Albon finishing 53 seconds adrift of his team mate did see him handed a final race score of 36, confirming his still-laudable P6 in the rankings.

A strong recovery from Valtteri Bottas at Yas Marina saw him make it from the back of the grid to P4 by the flag, less than a second away from a place on the podium – and having had no DRS until Lap 18 to boot. Bottas duly earns a 44 from our judges to claim P7 in the Power Rankings, capping off a season that's seen some of the Finn's best moments in F1 – alongside others that have served to highlight how hard it is to go up against Lewis Hamilton in the same machinery.
READ MORE: Bottas hails Abu Dhabi as 'one of my best races of the season' as he goes from last to P4

Sergio Perez spent more of 2019 out of the Power Rankings than in it. But it's hard to argue with his performances in the second half of the year, capped off by the Mexican taking 'best of the rest' in Abu Dhabi with "one of the best moves" of his career on Lando Norris (which cheesed Norris off in no uncertain terms). The second-highest race score handed out in Abu Dhabi (behind Hamilton) was his reward, as he sews up eighth in the Power Rankings.

It took Daniel Ricciardo until race 19 of 21 to enter the Power Rankings, the Australian and his Renault R.S.19 failing to see eye-to-eye much in the early part of the year. Now up to speed, though, Ricciardo's late-season performance has been excellent, with two sixth-place finishes in the last four races. That's been enough to see him end the season P9 in the Power Rankings – and with more promised from the Ricciardo/Renault axis in 2020.
READ MORE: DT's 10 Hot Takes... On Ferrari's fuel penalty, 'Sir' Hamilton, Perez's pass and more

Daniil Kvyat's return to the F1 grid has been largely positive, as evidenced by the fact that he ends 2019 in the top 10 in our Power Rankings – helped back in by his ninth-place finish in Abu Dhabi, which saw him earn a race score of 42. Kvyat can now look back on a season that saw him give Toro Rosso their first podium since Monza 2008 at Hockenheim, while his performances have been enough to earn him another go-around with Toro Rosso in 2020 – so zazdarovje all round!
Dropping out and on the bubble
Oh dear. Sebastian Vettel had looked set to claim P10 in the standings heading into Abu Dhabi. But a lukewarm evening at Yas Marina saw him handed a race score of 35, handing a late advantage to Kvyat. It means that the German ends the season in P11 in the Power Rankings, and just 0.1 ahead of Williams' George Russell – the rookie himself a clear 1.0 ahead of the next-best driver, Renault's out-going Nico Hulkenberg in P13.