Feature
FORM GUIDE: Can Verstappen convert Red Bull's pace into victory as F1 returns to Imola?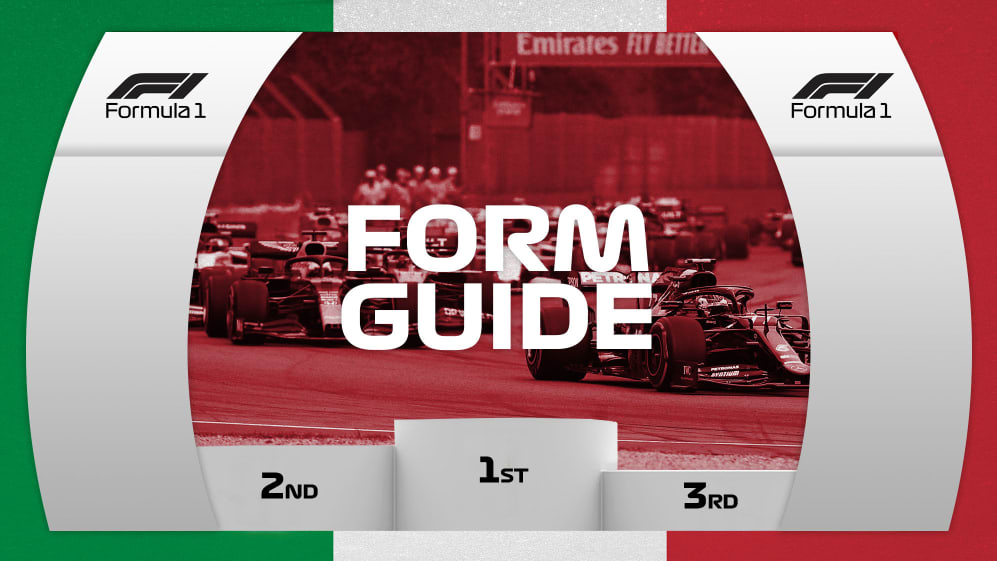 The mythical Imola circuit welcomes Formula 1 back for the second time in as many years for the 2021 Emilia Romagna Grand Prix. But who are the favourites to go well around the Autodromo Enzo e Dino Ferrari? Check out the frontrunners for pole, podiums, points and victory.
Vying for pole
After a three-week gap since the season opener in Bahrain, it's back to the action – and what a track to be going back to! The drivers love the challenge of Imola, and on low fuel and soft tyres in qualifying, Q3 will most certainly be worth watching.
READ MORE: Verstappen vs Hamilton round 2, and 4 other reasons we're excited about the Emilia Romagna GP
Still, we've hardly got reams of data to base our form guide on this week, given that F1 returned to Imola last season after a 14-year hiatus. Back in 2020, it was Valtteri Bottas who squeaked pole for Mercedes by 0.097s from team mate Lewis Hamilton – with Red Bull's Max Verstappen over half a second off in third.
But Verstappen took a commanding pole on genuine pace three weeks ago in Bahrain – and even assuming that Mercedes' engineers have been flat-out ever since, it will be a tall order for them to make in-roads into the 0.388s advantage Verstappen held in Bahrain.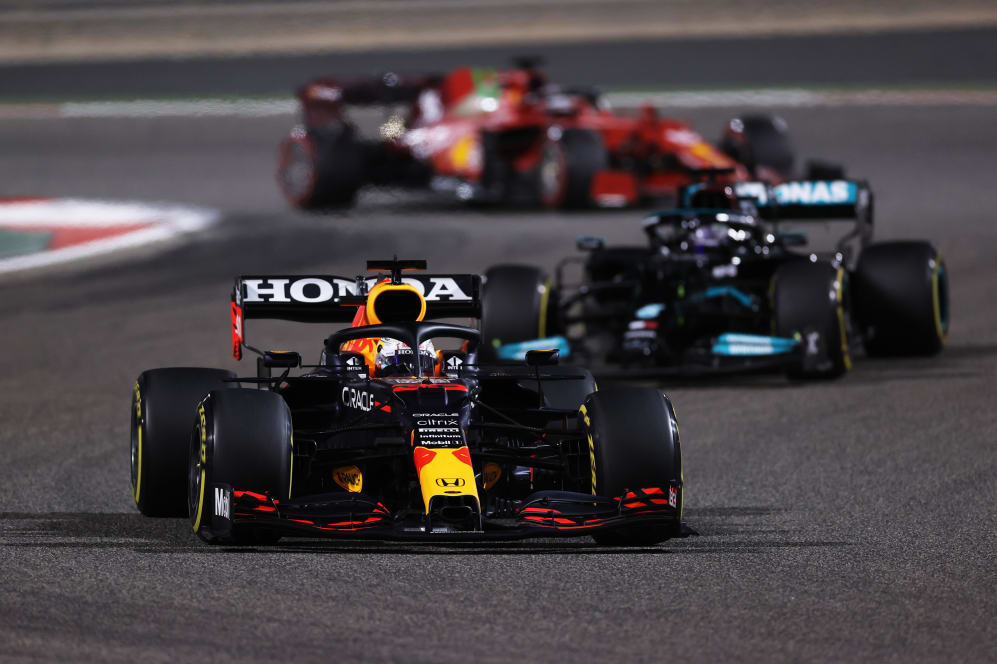 Question marks also remain about how confident Bottas and Hamilton will be in the Mercedes W12 in the cooler European conditions, with Mercedes having only run the car in anger at balmy Bahrain so far this year, where it suffered from a pronounced skittishness in pre-season.
READ MORE: Our 2021 car 'doesn't really have any strengths' relative to Red Bull's RB16B says Mercedes' Shovlin
Form suggests another Red Bull pole then. Verstappen will naturally be the favourite of the two drivers after his Bahrain P1 – but it will be interesting to see what Sergio Perez can do, assuming he makes it to Q3 this time…
Last year's polesitter: Valtteri Bottas (Mercedes)
FAN VIEW: Recent events in Bahrain suggest Red Bull are in terrific shape to really challenge Mercedes in 2021. And F1 Play gamers certainly believe that is the case. Early voting has Max Verstappen out in front in terms of one-lap pace. Lewis Hamilton is second, but some way behind so far.
In the mix for victory
While Red Bull look to have the jump on Mercedes on one-lap pace, both teams looked evenly-matched on race pace in Bahrain.
However, Imola's characteristics could allow Red Bull to stretch an advantage on race day. Why? Let former Ferrari and Williams engineer Rob Smedley, speaking on our F1 Nation podcast, explain: "Imola has a much higher downforce sensitivity, so the cars that have a lot of downforce will be rewarded in Imola.
"Efficient cars are rewarded in tracks like Bahrain… But I think if your car's good in Bahrain, it will good everywhere else."
READ MORE: Rob Smedley on Massa's 'big mistake' that Sainz needs to avoid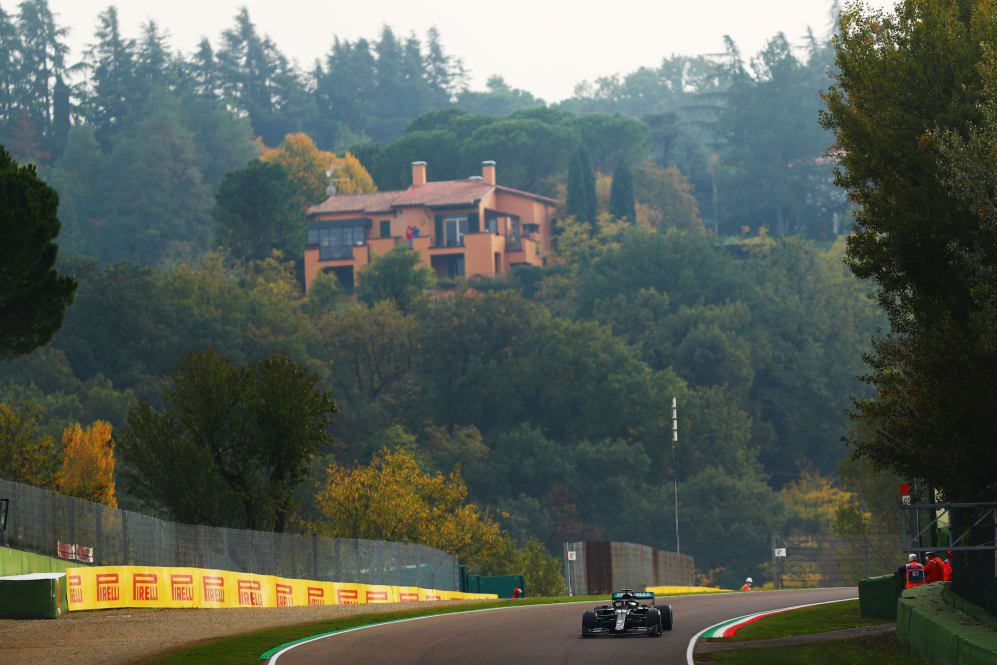 Red Bull's high downforce approach could pay dividends this weekend then – while the work done by Honda over the winter has given the team a power unit that looks more than a match for the Mercedes one, which will come in handy on the long blast from Rivazza 2 down to Tamburello.
READ MORE: Why Red Bull's ingenious rear suspension is helping give them the edge in 2021
Red Bull are once again looking like favourites then, with Verstappen having driven brilliantly at last year's Imola encounter, before a puncture spat him into the gravel and out of the race.
However, a key question again is whether Perez can get up with his team mate and give Red Bull two cars fighting at the front. If they can't manage that, and Hamilton and Bottas can, it could hand the strategic advantage back to the Silver Arrows – and let's not forget, it was Hamilton who emerged victorious last time out in Bahrain, despite Verstappen's impressive pole lap.
Last year's winner: Lewis Hamilton (Mercedes)
FAN VIEW: With pre-season testing promising a mouthwatering title battle, F1 Play gamers are going all in on Hamilton vs Verstappen this weekend. Those two account for well over 90% of selections so far, with Lewis just edging out Max in terms of numbers. It's pretty much neck and neck – game on!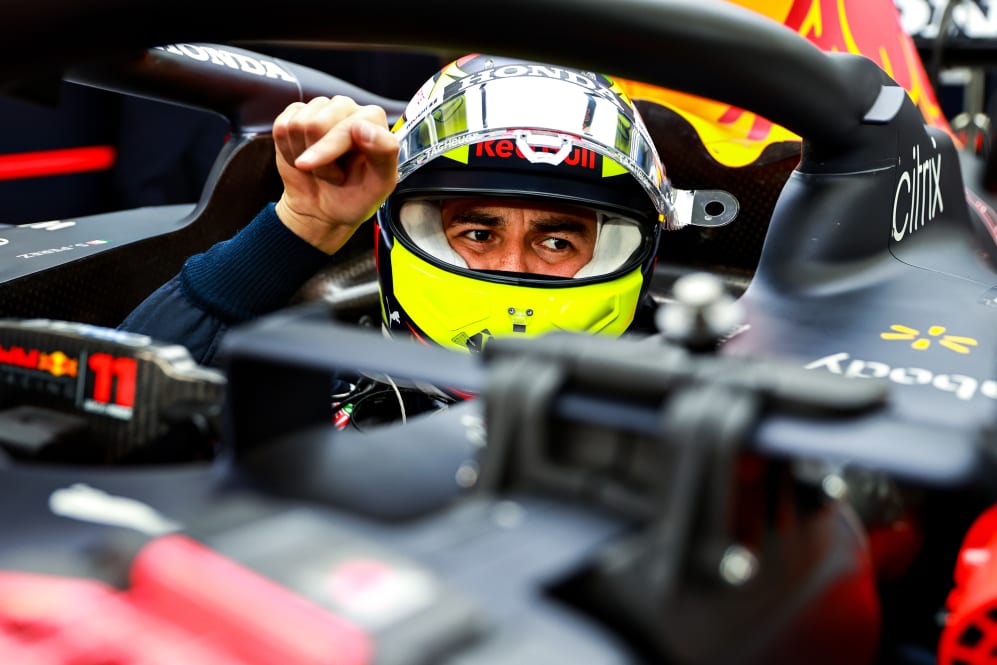 Podium Outsiders
Following his retirement last year, Verstappen's loss was Daniel Ricciardo's gain, as the Australian inherited the final podium spot at the 2020 Emilia Romagna Grand Prix. And both McLarens of Ricciardo and Lando Norris must certainly be considered podium outsiders this weekend, given that Norris took a strong P4 in Bahrain – while Ricciardo may have finished higher than his P7 had he not suffered floor damage.
We'll be keeping a close eye on AlphaTauri too. The team are the only ones to have already run their 2021 car at the track (their Faenza base being a mere 15km away).
Pierre Gasly was a stunning fourth on the grid here last year, and was looking racy until a radiator issue side-lined him – while team mate Yuki Tsunoda has tested F1 machinery extensively around here in the build-up to his F1 career, saying boldly ahead of this weekend: "I already have confidence in the car in Imola."
READ MORE: Confident Tsunoda looking to capitalise on Imola testing experience after hype-filled debut
Let's see what Ferrari can do at the track named for their founder and his son, too. Charles Leclerc qualified an excellent P4 in Bahrain – and given that he raced to fifth here last year, he and team mate Carlos Sainz will most certainly be dark prancing horses this weekend in a car that, while not a frontrunner, certianly seems to be an improvement on last year's SF1000.
READ MORE: Ferrari in the fight with McLaren heading to Imola, say Sainz and Leclerc
Meanwhile, with rain a distinct possibility for race day, and some menacing gravel traps waiting to welcome the unsuspecting, opportunities to repeat Ricciardo's midfield podium success from last year could be on the cards…
Last year's podium: Lewis Hamilton (1st), Valtteri Bottas (2nd), Daniel Ricciardo (3rd)
FAN VIEW: Most of the F1 Play votes for podium finishes – as expected – go so far to Messrs Hamilton, Bottas, Verstappen and Perez. But if you look outside the Mercs and Red Bulls, Daniel Ricciardo is very much in the frame. Having excelled at Renault last term, can he repeat his top three finish with McLaren? The signs are good.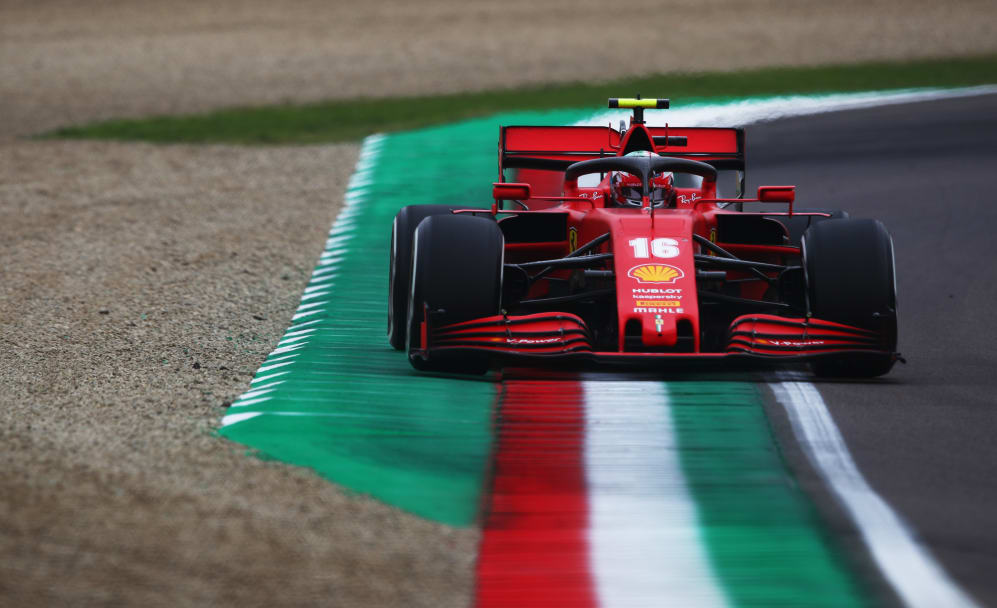 Points potential
It's worth mentioning two things at this point. One is that, unlike last year, the 2021 Emilia Romagna Grand Prix weekend will be a three-day, rather than two-day, affair, meaning teams will have more practice time to dial in their set-ups.
And two, that extra time will be useful for a number of teams who will be bringing updates to the track this weekend, including Alpine with what they've termed "a pretty decent upgrade package" – while Haas, too, will bring the finishing touches to their 2021 VF-21.
READ MORE: Formula 1 and FIA confirm changes to Imola weekend timetable - full details
That Alpine update makes them an interesting prospect, with Fernando Alonso having scored a famous win over Michael Schumacher at Imola back in 2005 – but with both he and team mate Esteban Ocon having struggled to connect with the Alpine A521 at this year's season opener.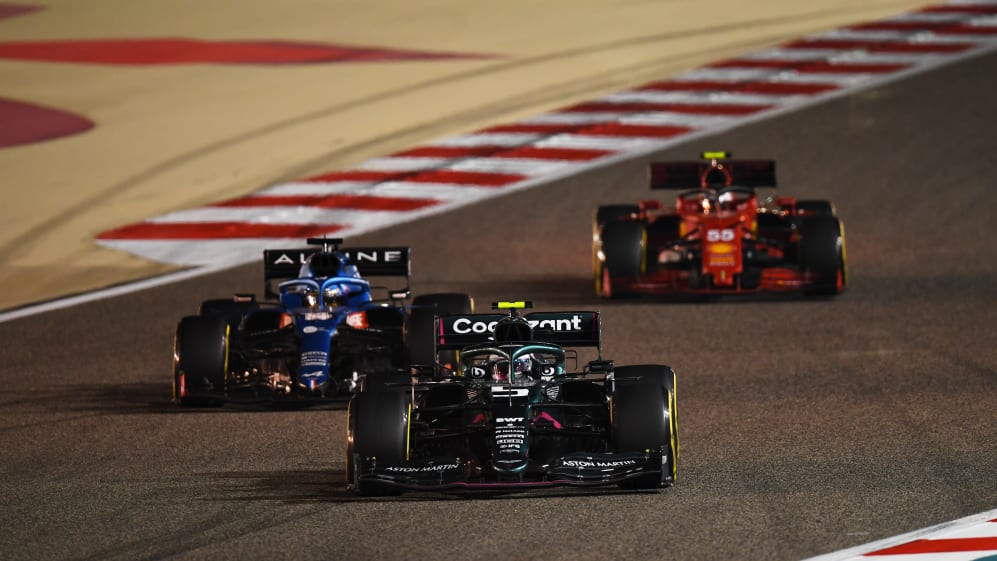 Meanwhile, having taken just one point on their much-vaunted debut, Aston Martin will look to grab a few more at Imola too, with the team praying that Sebastian Vettel's lacklustre Bahrain GP was just a blip as he gets up to speed with the AMR21.
READ MORE: Szafnauer says it's 'too early' to judge Vettel performance – but Aston Martin chief 'confident' he'll get on top of issues
Finally, a mentioned for Alfa Romeo. The team have looked far more competitive this year than they did in 2020. And with former Imola polesitter Kimi Raikkonen in the saddle, and having scored their only double-points finish of the year here last year, keep your eyes trained on what Raikkonen and team mate Antonio Giovinazzi can manage in the improved C41.
Last year's points scorers:
1. Lewis Hamilton (26)
2. Valtteri Bottas (18)
3. Daniel Ricciardo (15)
4. Daniil Kvyat (12)
5. Charles Leclerc (10)
6. Sergio Perez (8)
7. Carlos Sainz (6)
8. Lando Norris (4)
9. Kimi Raikkonen (2)
10. Antonio Giovinazzi (1)
FAN VIEW: Along with team mate Ricciardo, McLaren man Lando Norris is strongly fancied by F1 Play gamers to make the points in Bahrain. Meanwhile Charles Leclerc is a strong pick to break the top 10 for Ferrari. Former Maranello star Sebastian Vettel is fancied to go well for Aston Martin in his debut for the team.