Feature
Why Haas are confident they'll right the wrongs of 2019 in 2020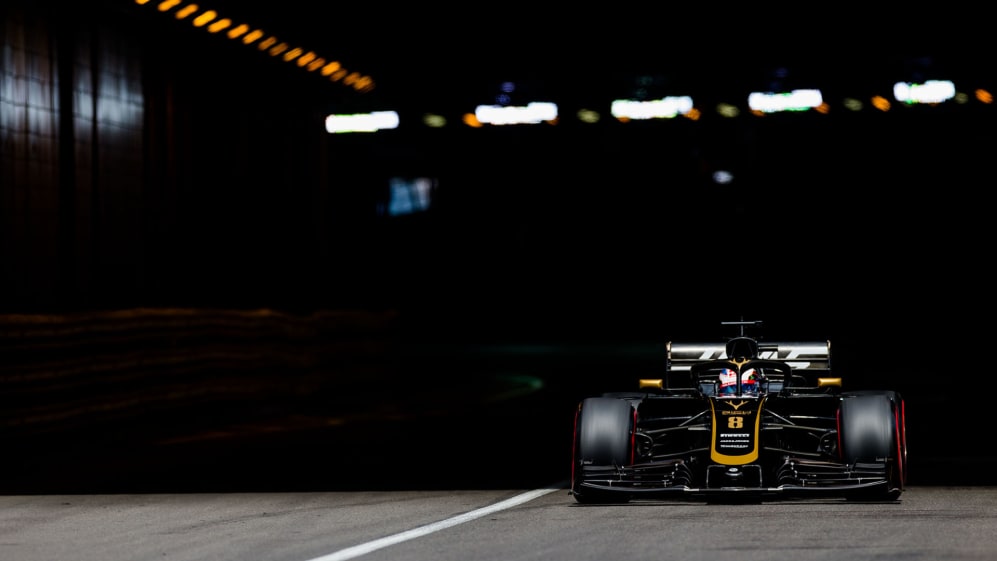 "Very, very good." That was Kevin Magnussen's description of Haas' VF-19 after he guided the black and gold machine to sixth in the season opening Australian Grand Prix last year…
But that result proved to be a false dawn. The car became "bloody undriveable" as Romain Grosjean once put it and they ended up ninth of 10 teams in the standings. Their boss Guenther Steiner, however, remains optimistic that last year was just a blip.
"We just went wrong in the development of the car," says Steiner, as we chat in the Haas hospitality unit. Haas battled for fourth with Renault for most of 2018 before ending up fifth, a best-ever result for the team who joined the grid in 2016 – but one which raised hopes for 2019.
DRIVER MARKET: Hamilton and Ricciardo take control of the 2021 F1 merry-go-round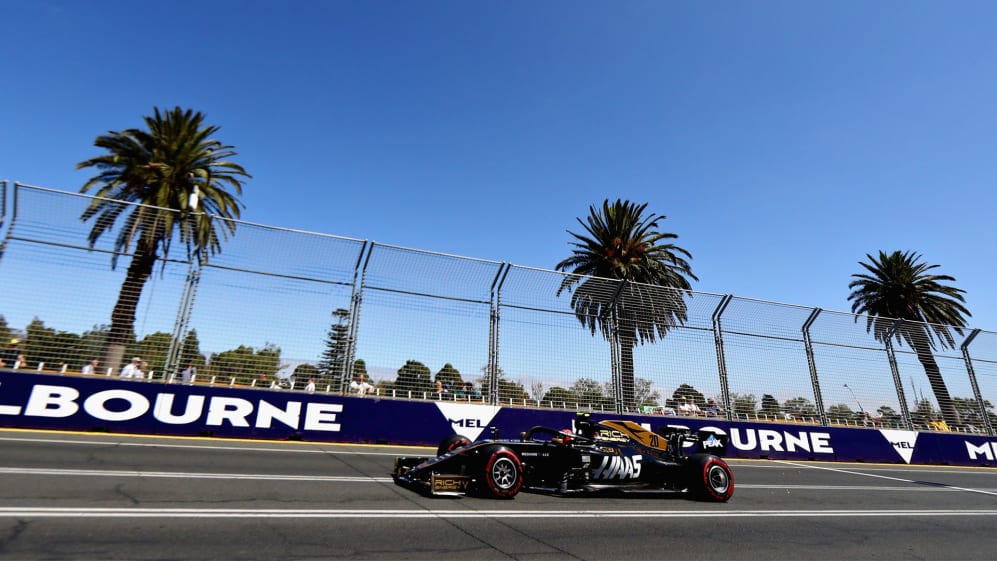 Their times in 2019 pre-season testing at a cold Circuit de Barcelona-Catalunya were impressive, and suggested they would once again compete at the head of the midfield. Australia was encouraging, with Magnussen taking sixth in cool conditions. But when things heated up in Bahrain, the car dropped down the field like a lead balloon.
Things didn't improve thereafter but they held out hope that an update set for Spain would do the trick, as their data initially suggested it would. Magnussen and Grosjean didn't like the new package, though; they felt it was worse, and the data suggested it was too – but the car was reasonably quick so the team opted to push on. This was a mistake.
READ MORE: We should have listened to the drivers more amid struggles, admit Haas
If we had been brave in Barcelona, we wouldn't have been where we are now
"We have to be more critical of ourselves," concedes Steiner. "When we brought the upgrade to Barcelona, the drivers weren't sure about it. No one was brave enough to say 'this doesn't work' because the car was quick. The data didn't look good, but the car was quick. So what do you believe? The good things, of course. It's the wrong thing to do. Barcelona is a special circuit, which our car works very well on. We pushed on and once we realised we were in the wrong direction, it was too late... If we had been brave in Barcelona, we wouldn't have been where we are now."
In qualifying trim, the car was a contender for Q3 but in the race, a lack of rear downforce, particularly in the slow-speed corners, sent them spiraling backwards. It was a depressingly common occurrence – and Haas couldn't work out why.
Eventually, they decided to revert back to the Melbourne-spec – and they ended up with that car with small modifications at the final race of the season, something unheard of F1. But the good news was that they had understood what had gone wrong.
READ MORE: Haas's 2019 struggles have given me strength, says Magnussen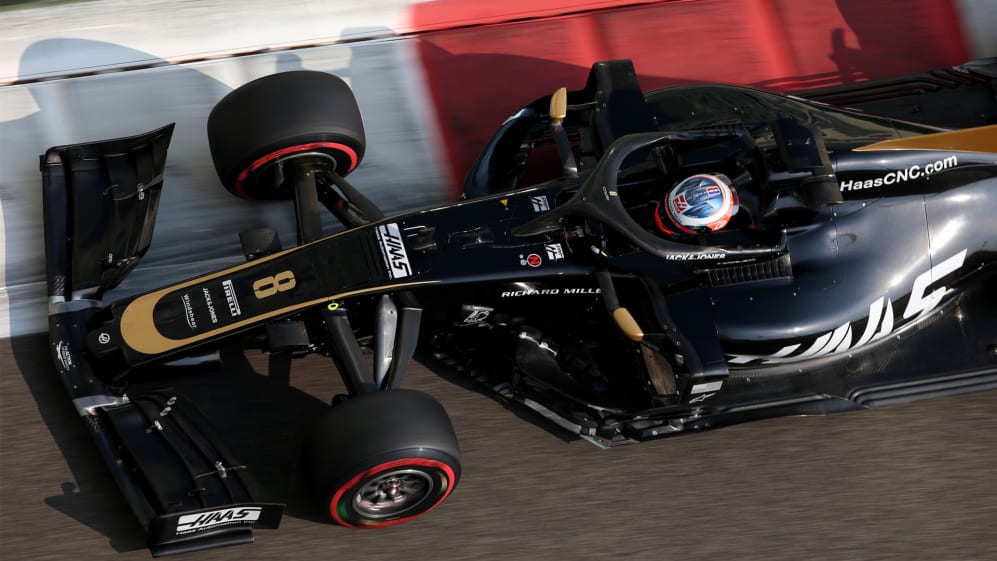 The aerodynamic concept was flawed. That, coupled with a lack of correlation between CFD (computational fluid dynamics) and wind tunnel data and the track, compounded the problem. Work set about focusing on making sure this was corrected for the following season, with the remainder of 2019 nothing more than an extended test session for the following campaign.
"It's a numbers game," says Steiner. "I'm very confident that we will be back to where we were in 2018, or very similar [in 2020]. You can never say, as the other teams have a say as well. But we went back to work the way we worked before and that gives me the confidence we can get it done."
Haas ended up ninth in 2019, ahead of only Williams, with just 28 points, their lowest haul since they entered the sport in 2016. It ended an improving run of form, which had seen them score 29, 47 and 93 points respectively in the preceding three years.
2019
The bottom half of the 2019 constructors' fight
POSITION
POINTS

6

Toro Rosso

85

7

Racing Point

73

8

Alfa Romeo Racing

57

9

Haas F1 Team

28

10

Williams

1
That will hurt the team's morale, but also their finances, as a drop of four places in the constructors' championship brings a reduced share of the revenues. Add in the loss of title sponsor Rich Energy and 2019 was a costly season. They had been in the running to sign Orlen – and Robert Kubica as a development driver for this year – which would have delivered a healthy financial boost and supplemented owner Gene Haas' sizeable investment. But ultimately, they lost out to Alfa Romeo.
"It's a big loss," admits Steiner. "But we just need to try and get over it and find solutions for the team, be even more efficient than then we are already and do our best to get out of the hole."
READ MORE: 10 things every F1 fan should be excited for in 2020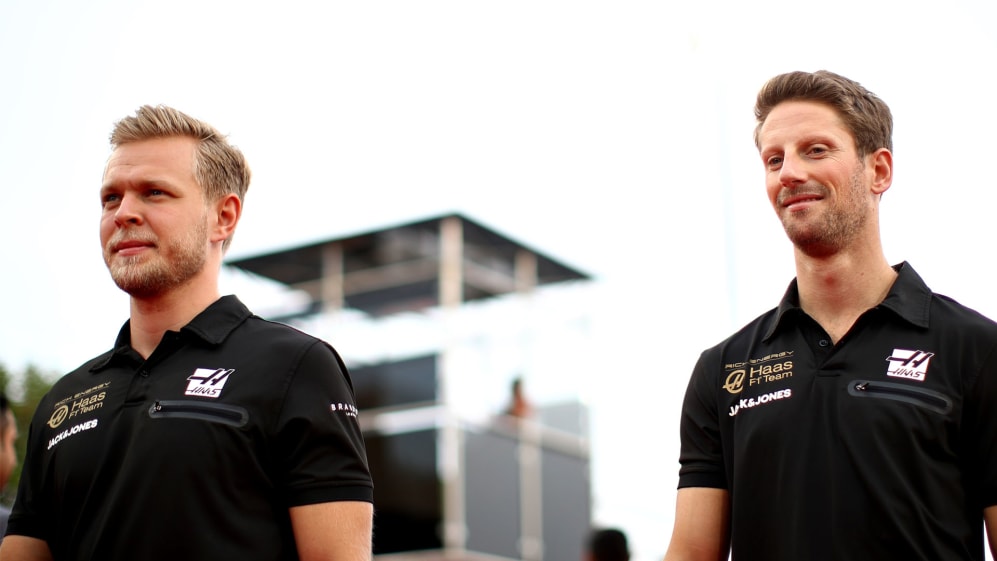 They will at least enter 2020 with stability in their drivers, with Grosjean and Magnussen staying for the fourth and third year respectively. With so much work to do on the car, Steiner and Haas say they stuck with what they had to avoid adding more variables to the pot. That said, it is believed that had Nico Hulkenberg fancied a one-year deal, rather than pushing for two, it is a strong possibility he would have partnered Magnussen.
READ MORE: Why Haas chose to stick rather than twist with 2020 driver line-up
2019 might have been a difficult campaign, but Steiner feels it was a one-off. The climb up is slower and tougher than the drop down, so it's going to be a challenge. But they've already shown the resilience needed to survive in F1. Let's see if it pays off.