Feature
POWER RANKINGS: Did any driver outshine seven-time champ Hamilton in the Turkish GP?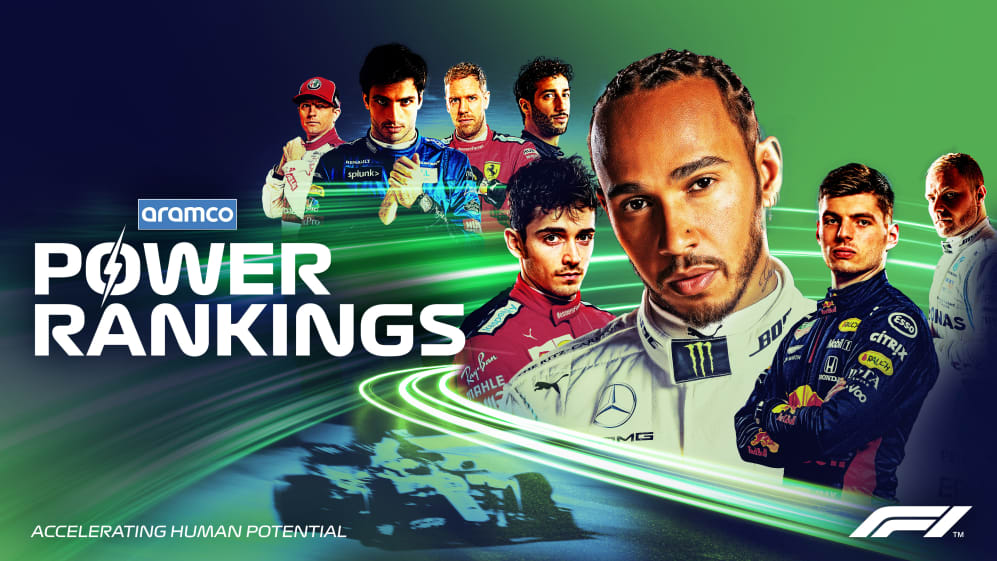 A seventh championship for Lewis Hamilton was earned with a true champion's drive in the Turkish Grand Prix. Enough to put him top of this week's Power Rankings? The judges scores are in…
HOW IT WORKS
Our five-judge panel assesses each driver after every Grand Prix and scores them out of 10 according to their performance across the weekend – taking machinery out of the equation

Our experts' scores are then averaged out to produce a race score – with those scores then tallied up across the season on our overall Power Rankings Leaderboard (at the bottom of the page)


It must have hurt Sergio Perez to have been outgunned for pole position by his team mate Lance Stroll (and Max Verstappen) on Saturday. But Perez demonstrated once again what a classy operator he is in the race, as he aped Hamilton's decision to change tyres just once to come home second, matching his career-best finish with his first podium of the campaign. Surely that's worthy of a drive for 2021, no?


It would be hard to imagine writing in 2013 of being pleased to see Sebastian Vettel finally getting back on a podium, but there we are. Vettel was mighty in the early part of the race, leaping from P11 to hold third by the end of the first lap. But while his pace dropped off to the point that Charles Leclerc was able to pass him on Lap 40, Vettel then used all his experience to shadow his team mate until the last lap and pounce on the Monegasque's mistake to claim his first podium since Mexico 2019 – and his highest Power Rankings score of the year.

The Turkish Grand Prix was the first time this year that Vettel has finished a race in front of Leclerc, and only the third time the German has outqualified him. That doesn't quite tell the whole story, though, with Leclerc having been mighty at many points over the weekend, while in the race, he did brilliantly to vault into the pack chasing Hamilton, having been over 50s behind Sergio Perez after the first pit stops. He was arguably a touch rash in going for the move on Perez in the final moments of the race and turning a potential P2 into P4 – but judging by his post-race berating of himself, he already knew that…
READ MORE: Inconsolable Leclerc says he was '**** when it mattered' after last-lap mistake loses him podium spot

Lando Norris' Turkish Grand Prix lacked the fireworks of his team mate's effort – but it was an incredibly solid drive nonetheless. As with Sainz, Norris' McLaren appeared to come alive in the latter two-thirds of the race, as he picked his way through the opposition – slightly rudely in the case of his pass on buddy George Russell for P11, slightly fortuitously when Daniel Ricciardo spun his way out of P10 – snatched P8 from Lance Stroll with two laps to go and crossed the line in that position. A decent birthday present for the Briton, who'd turned 21 on Friday.


If we'd, er, stopped the count for Power Rankings after qualifying, there's no doubt that Stroll would have topped the list, after a sensational performance from the Canadian to take a well-deserved maiden pole position in the filthy conditions on Saturday. He even looked terrific in the early part of the race, building a 10s lead over Perez before excessive graining on his intermediate tyres – earned, according to his team, by unseen damage to his front wing – saw his lap times plummet, as he eventually came home a confused ninth.

As he'd admit after the race, Daniel Ricciardo's Turkish Grand Prix went decidedly downhill after the first 500 metres, with the Australian tapping his team mate Esteban Ocon into a spin at Turn 1 after taking avoiding action from a charging Hamilton. Ricciardo actually showed strong pace in parts of the race, spending much of it heading a group made up of Leclerc and Sainz. But unfortunately, he went backwards as those two drivers went the other way when his tyres fell off a cliff, with Ricciardo eventually finishing P10 – although that did extend his points-scoring streak to eight races, the third highest behind Hamilton and Perez currently.
READ MORE: Ricciardo blames 'too good' start for Ocon contact in Turn 1 'disaster'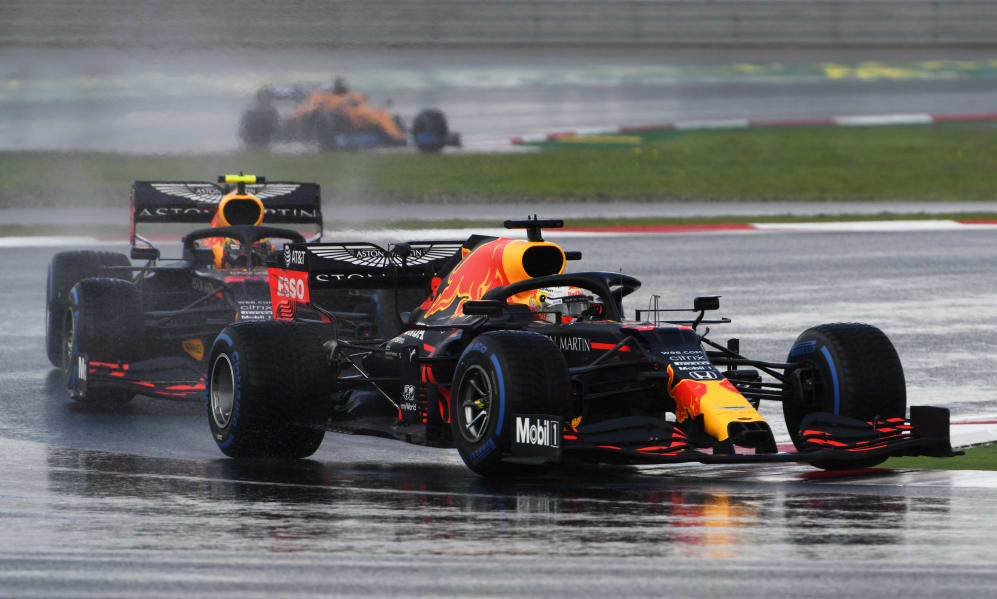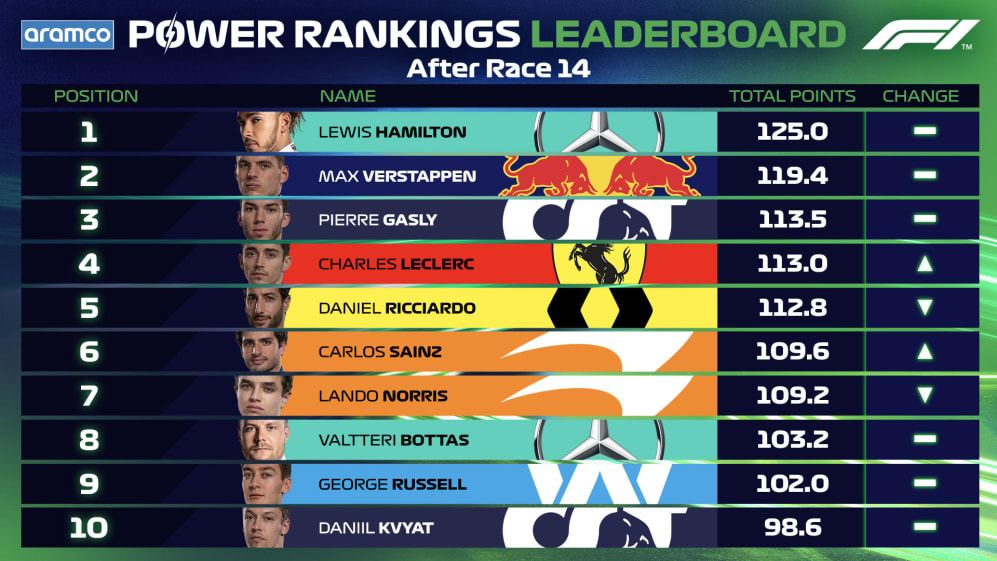 Owing to a database error, the overall scores shown in the last article were marginally incorrect. These have now been corrected. They had no impact on the overall standings.