Feature
The blast to Turn 5 and the threat from Renault: What To Watch For in the Belgian GP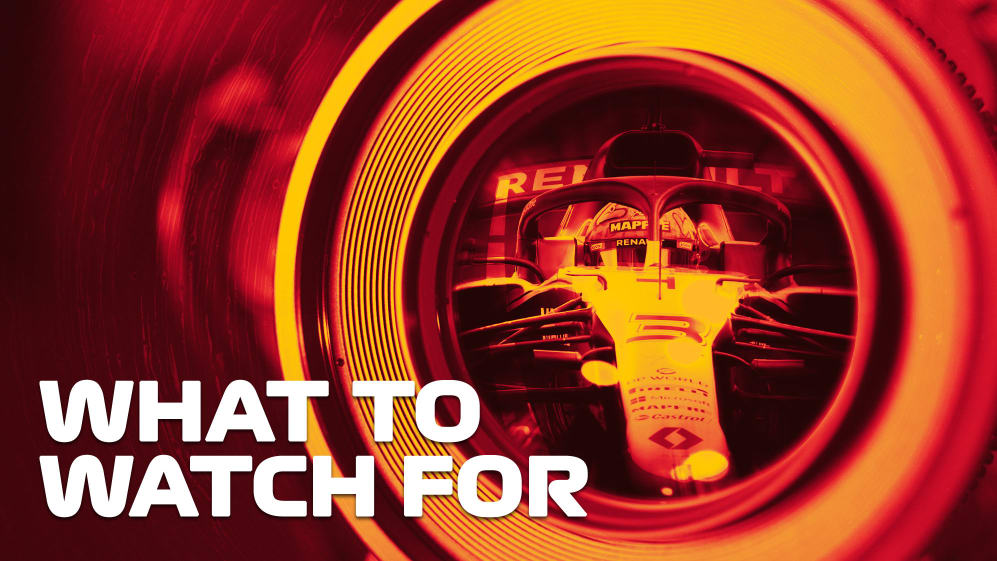 From a thrilling start to two outsiders looking to crash the podium party, and a struggling Ferrari facing growing pressure to the ever-important weather forecast, we highlight five key things to keep an eye on in Sunday's race at Spa-Francorchamps…
Pole might not be the best starting position
After Turn 1 the slipstream is powerful for following cars
Lewis Hamilton dominated the final part of qualifying. The championship leader secured his 93rd pole position with a stunning pair of laps in Q3 that left him over half a second clear of the field.
But that doesn't seem to worry Valtteri Bottas, who said he was "not too bothered" by the gap because starting from second can actually be a good thing at Spa. The run to the first corner – La Source – is short, but then there is a long drag that sees the cars run flat out for over 20 seconds down through Eau Rouge and up through Raidillon before finally hitting the brakes at Les Combes.
READ MORE: Bottas 'not bothered' to miss pole as he looks for Lap 1 advantage over Hamilton
That section allows a following car to pick up a big tow, and really opens up overtaking opportunities. In 2018, the top four were four-wide heading along the Kemmel Straight…
Bottas sees that as his big chance – but he will have to keep an eye on the cars close behind him on the grid too.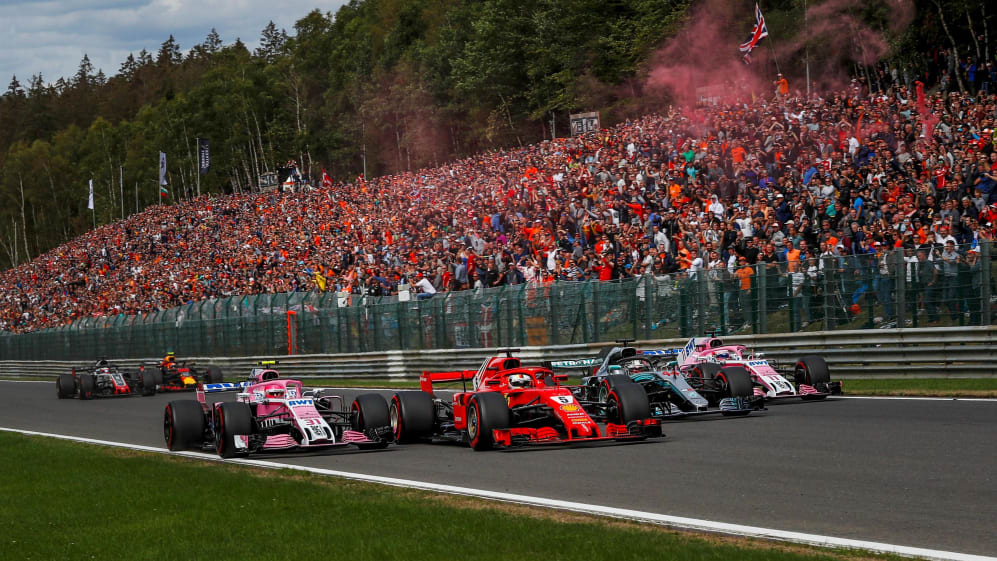 Renault threatening the top two teams
Daniel Ricciardo starts fourth and Esteban Ocon sixth
While Bottas helped lock out the front row for Mercedes, he only did it by 0.015s from Max Verstappen, so it was a familiar top three that pulled up in parc ferme. But that nearly wasn't the case.
Daniel Ricciardo threatened to crash the party as he was third after the first runs in Q3, and Renault are once again very competitive at Spa-Francorchamps. A low downforce set-up really works for them, and so Esteban Ocon managed to join his team mate in the top six.
READ MORE: Ricciardo 'stoked' with P4 as he leads Renault's best qualifying of 2020
That low downforce set-up also means the Renault should be particularly quick in the key overtaking areas of the first and third sectors, opening up the possibility that Ricciardo or Ocon could defend their positions if they make gains at the start. Verstappen will definitely be wary of losing out to his former team mate on that long run to Les Combes that we just mentioned.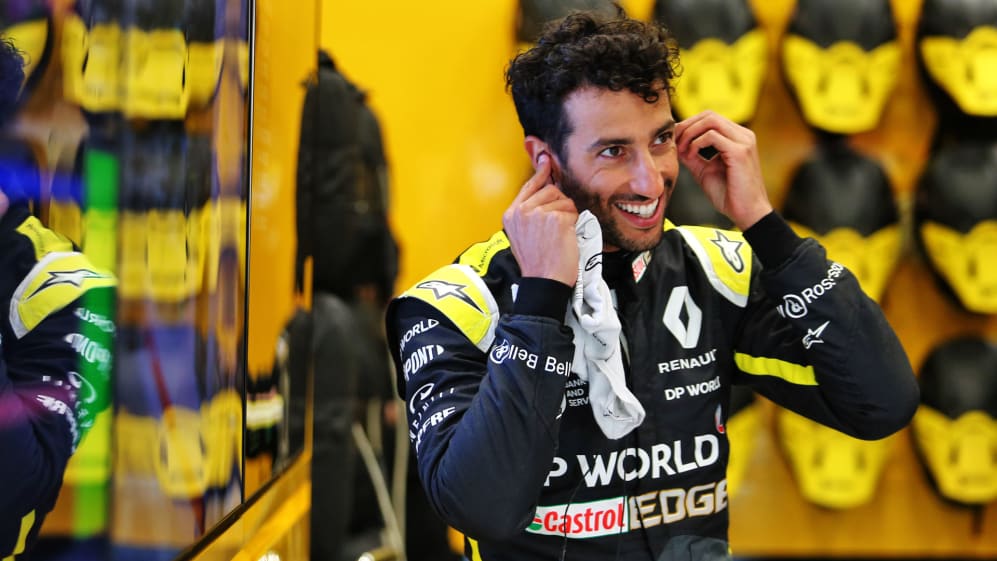 Albon well placed again for a podium attempt
Albon matched his qualifying performance from Spain with fifth on the grid
One thing Alex Albon cannot be criticised for is his race craft, with the Red Bull driver regularly making moves on Sundays. But the reason he has needed to do that is often due to a lowly starting position compared to the race pace he has.
After securing a top five spot in Spain, Albon was hampered by strategy and got stuck in traffic, so didn't manage to capitalise. This weekend, however, he has repeated the qualifying performance, and on a circuit where it is much easier to overtake than two weeks ago.
READ MORE: Experience of 2019 Red Bull at Spa 'really beneficial' says Albon
Albon's race pace has been good, and his biggest threat is the Renaults, who are particularly strong in a straight line – but he also has history on his side. This is the first venue we are visiting where Albon has previous experience of racing for Red Bull, having made his debut for the team at Spa 12 months ago – and on that occasion he delivered a particularly impressive climb through the field to finish in fifth place after starting from 17th on the grid due to power unit penalties.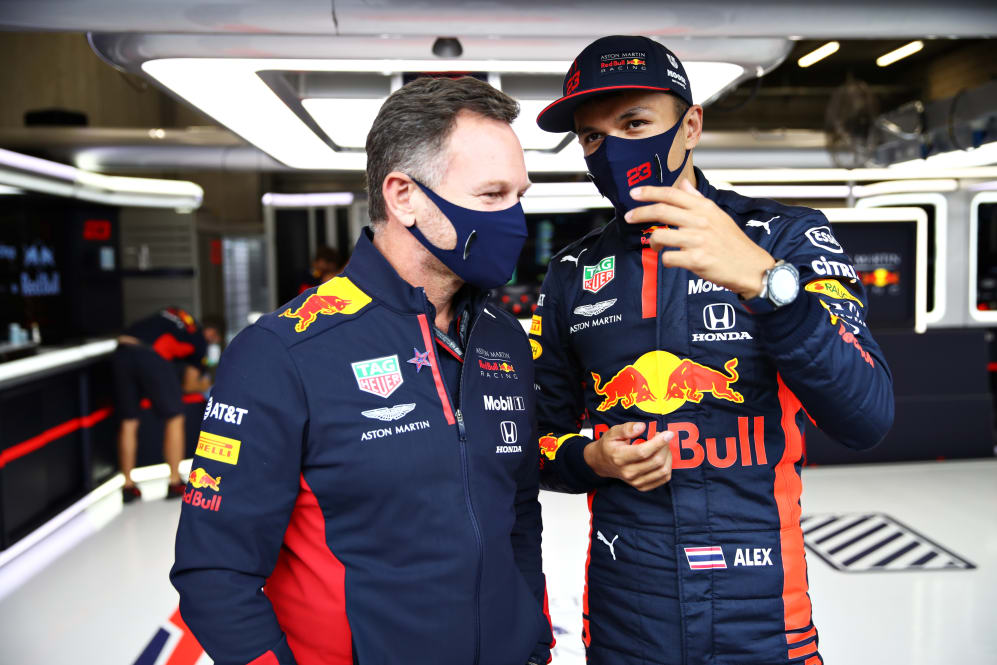 Ferrari struggling even more
Both cars failed to reach Q3 – and barely made it out of Q1
Ferrari have not been enjoying a good season, but Spa-Francorchamps appears to be a new low for the team. Friday practice was concerning and led to a number of questions about their pace, but Sebastian Vettel was hopeful there would be a step forward on Saturday as Ferrari had been experimenting with set-ups.
READ MORE: Leclerc says P13 'better than expected' after double Q2 drop-out for Ferrari
That didn't turn out to be the case, as Vettel was actually slowest overall in FP3, meaning it was something of a success to see both cars escape Q1. They would go no further, though, with only George Russell slower than Vettel and Charles Leclerc in the second part of qualifying.
From 13th and 14th on the grid, the two Ferraris are stuck in traffic but also don't appear to have particularly good race pace either. Quite simply, the car isn't quick here and they are facing a tough afternoon when the lights go out. Any points at all would be a bonus.
A threatening weather forecast
It's an age-old cliche at Spa that you can never guarantee a dry race
A number of races this season have seen a threat of rain which has failed to arrive, but that could all change in Belgium. Many times this race has been weather-affected, and this weekend's forecast has been suggesting we could be in for a wet one on Sunday.
The latest forecast is for a chance of rain from midday, with that threat remaining throughout the afternoon. Officially, it's a 50:50 split between whether it stays dry or we get a wet section of the race, but at Spa that is basically the ratio even if the forecast is for blazing sunshine. Friday was not forecasting rain but there was some in the middle of the day that impacted F3 qualifying, and then a torrential downpour late in the afternoon that red-flagged the Porsche Supercup practice.
Friday Pace Analysis: Can Verstappen take the fight to Mercedes at Spa?
If you want another cliche, here you go: at over 7km, this is the longest circuit on the F1 calendar and the area it covers means it is not unusual for it to be raining in one part of the track and completely dry in another.
It's just one of the characteristics of racing at Spa – you're always checking the radar to see if rain will mix things up.