Feature
Unlucky for some – 13 of F1's most unfortunate records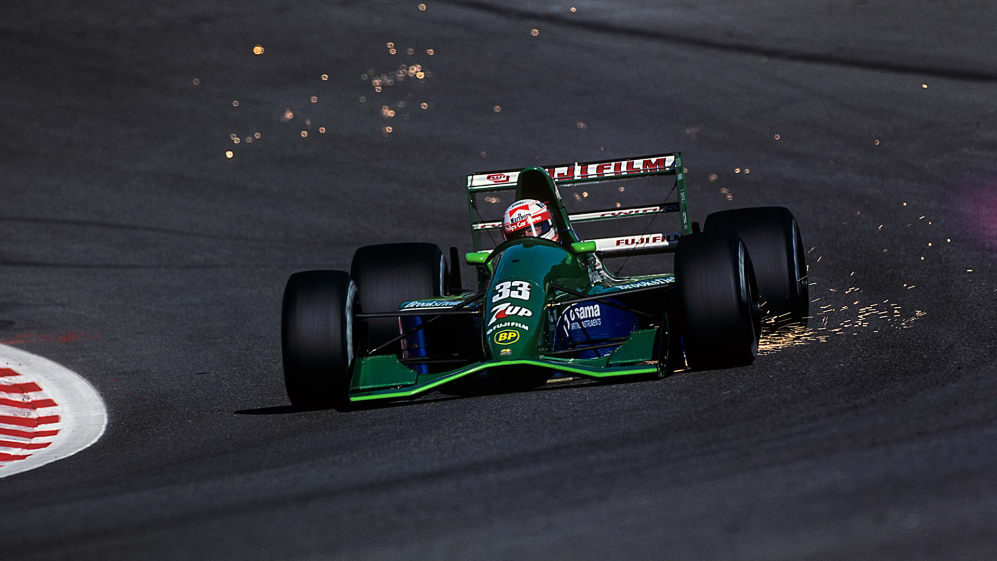 Nearly 800 drivers, and over 160 teams, have raced in the Formula 1 World Championship since it was inaugurated in 1950 – and as the saying goes, they can't all be winners. So, with that in mind, let us navigate through 13 of the least desirable records in Formula 1 history, and the stories of the drivers, and teams, that hold them.
Only driver to score zero points in a season their team mate won the championship: Dave Walker – 1972
1970 world champion Jochen Rindt once said of the mighty Lotus 72 that "a monkey could have won with this car". Perhaps true – but Australian driver Dave Walker certainly couldn't. Walker had won multiple F3 titles in Lotus machinery, leading team head Colin Chapman to pair him with Emerson Fittipaldi for the 1972 season.
READ MORE: Which is the best looking black-and-gold car in F1 history?
Sadly, even armed with the 72, Walker's talents simply didn't translate to F1, as he failed to score a single point in his only 'full' season in the sport (he did miss two of the 12 races, and was disqualified from another, but still) as Fittipaldi claimed his first F1 title with five victories.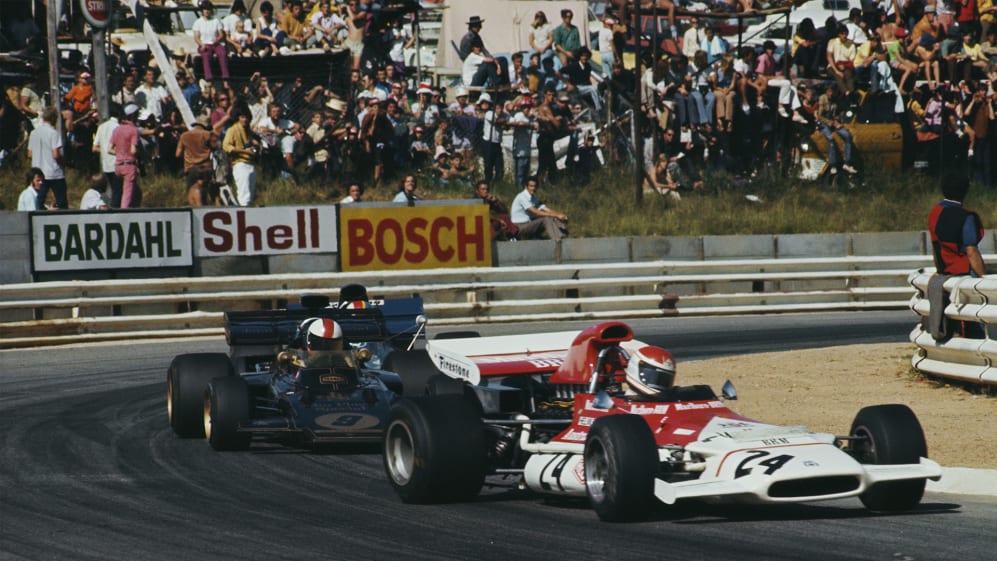 Most starts without a point: Luca Badoer – 50
Considering he drove a Ferrari during his career, you'd have thought Luca Badoer might have managed at least one point in his 50 starts. To be fair, though, Badoer's disastrous two-race Ferrari stint in 2009 came a decade after his previous Grand Prix, while during the main chunk of his career from 1993 to 1999, he drove some not very good cars from Lola, Forti and Minardi.
Badoer's excruciating record wasn't all his own making, though: the Italian was forced to retire his Minardi from P4 at the 1999 European Grand Prix, with the car's breakdown swiftly followed by its distraught driver's, who swept on the sidepod at the loss of his chance of glory.
READ MORE: Swap shop – The drivers who switched teams mid-season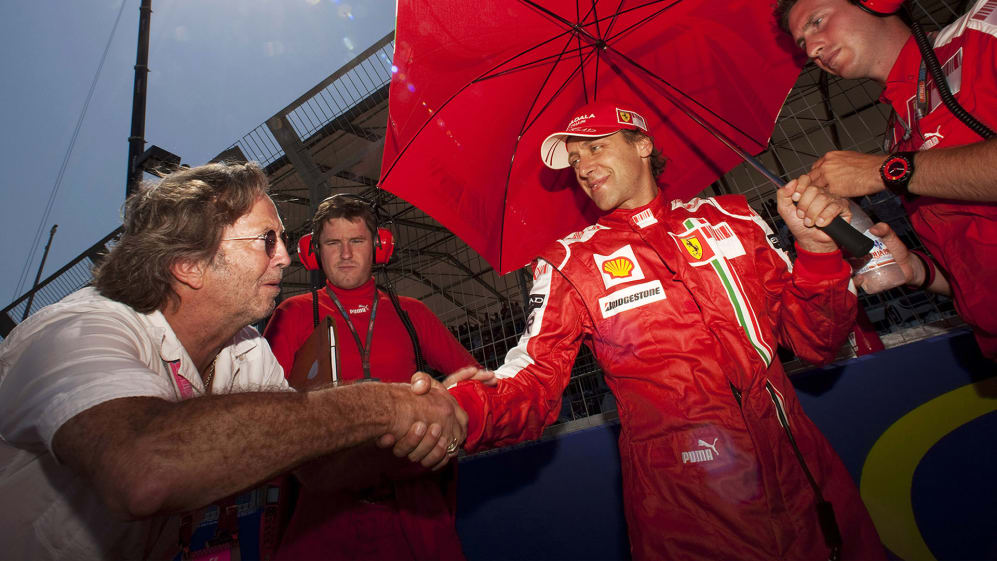 Shortest distance raced in career: Ernest Loof – Two metres
The specifics are a bit foggy on this, but it seems likely that German driver Ernest Loof raced the least amount of distance in F1 history. Having qualified a distant 31st (like, 2m 17s off the pace distant) for his F1 debut at the 1953 German Grand Prix, Loof's Veritas machine is said to have lurched two metres off the line and conked out with a fuel pump issue. And that was Loof's F1 career done with.
A special mention, too, should go to Marco Apicella, who started the 1993 Italian Grand Prix in 23rd for Jordan, got wiped out 800 metres later at the Rettifilo corner, and never raced in F1 again.
QUIZ: Name the Grand Prix driver from the teams they raced for in F1
Only driver to be disqualified for driving too slowly: Al Pease
Yes, there are mitigating circumstances to local driver Al Pease getting disqualified from his second ever F1 race at the 1969 Canadian Grand Prix. His three-year-old Eagle T1G was both anachronistic and arthritic, while its 2.8-litre, four-cylinder Climax engine had probably climaxed at some point during the Summer of Love.
Still, the facts remain that, having completed just 22 laps of Mosport in the time it took race leader Jacky Ickx to do 46, Ken Tyrrell had a quiet word with the organisers and got Pease chucked out – the only time a driver ever got disqualified for being too slow in F1.
READ MORE: 5 reasons F1 fans are still in awe of the legendary Gilles Villeneuve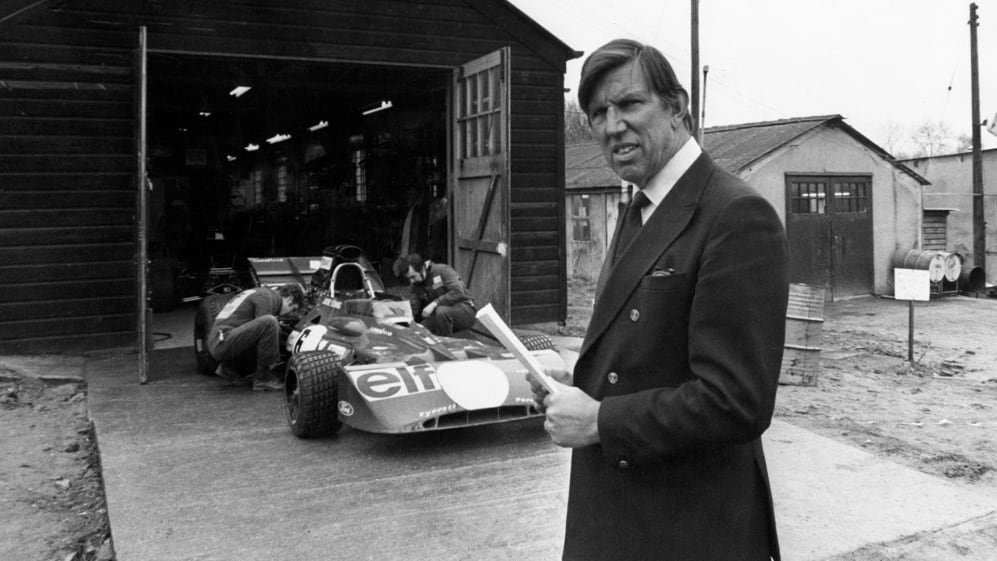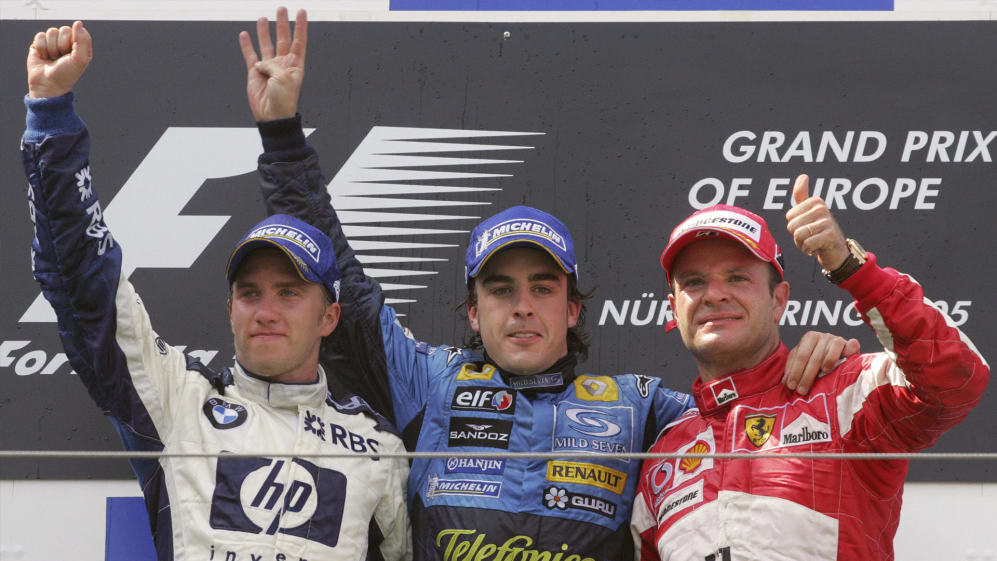 Most wins without taking a title: Stirling Moss – 16
While Heidfeld couldn't win a race, Sir Stirling Moss certainly could. Moss would claim 16 victories in his career – remaining a respectable 17th on the all-time winners' list – while from 1955 to 1961, the British legend would finish no lower than third in the championship.
Despite that, Moss was never crowned champion, forsaking his own best chance in 1958 by protesting the disqualification of compatriot rival Mike Hawthorn at the Portuguese Grand Prix – with Hawthorn later able to claim the title in Morocco.
READ MORE: The king that was never crowned – Sir Stirling Moss remembered
Most poles without ever leading a lap: Teo Fabi – 3
Three whole times Teo Fabi managed to put his car on pole during his 64-race career – once for Toleman in Germany in 1985, and twice for Benetton at consecutive races in Austria and Italy in 1986. And yet on each occasion, by the time the pack reached the end of the first lap, someone else was in the lead.
Cruelly, Fabi did take the lead from team mate Gerhard Berger on Lap 17 of the 1986 Austrian Grand Prix – only for his BMW engine to break down literally metres later, preventing Fabi from crossing the start/finish line and registering the momentous achievement.
READ MORE: From the Stewarts to the Schumachers – The brothers who raced in F1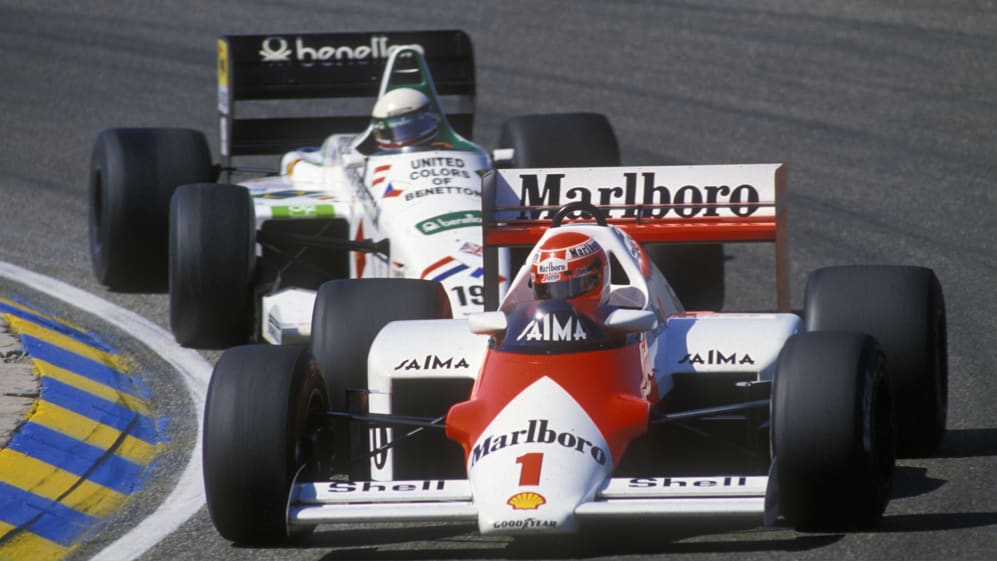 Only driver to DNQ, DNF and DSQ at a race: Hans Heyer
Hans Heyer had only one shot at F1 during his illustrious motorsports career – and he was buggered if not qualifying for the race was going to stop him having a go. After colluding with the grid board holders at the 1977 German Grand Prix – who happened to be Heyer's mates from the local kart track – it was agreed that the gate of the pen holding the non-qualified drivers, Heyer among them, would be left strategically open at the race start.
Thus arranged, when the flag dropped, Heyer simply roared his Penske out of the pen and joined the pack, racing nine laps of Hockenheim before retiring with gear linkage issues – before getting disqualified from the race, and then being banned for life from F1. Quite an afternoon's work.
READ MORE: Senna, Stirling, Schumacher and more – 11 great F1 documentaries and films to watch in the off-season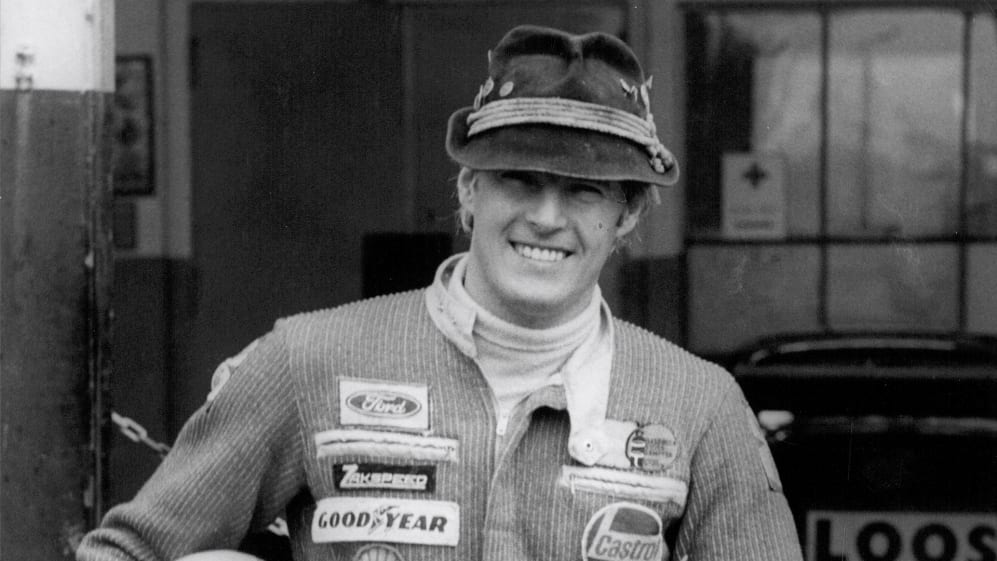 Most laps led without claiming victory: Chris Amon – 183
New Zealander Chris Amon put in some remarkable performances in his career, only for fate to intervene and deny him victory: oil pressure loss at the 1967 United States GP; a fuel pump issue at the 1968 Spanish GP; ripping his own visor off at the 1971 Italian GP (although that's probably on you, Chris); while a puncture cost him the chance of a dominant win for Matra at the 1972 French Grand Prix.
All told, that meant Amon led 183 laps – but never one with a chequered flag at the end of it, while he also has the record for most poles (five) without taking victory.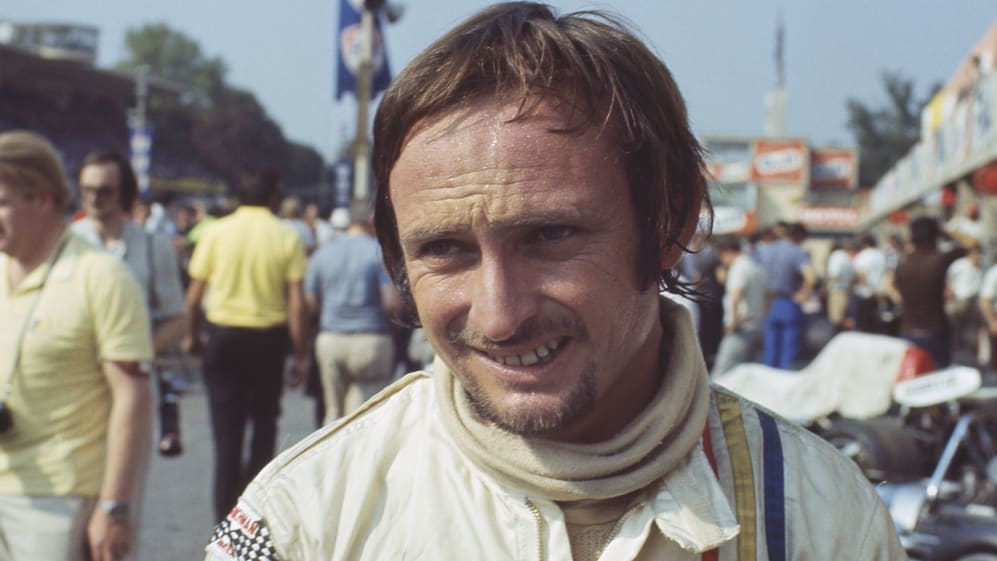 Most Grands Prix for a team without a win: Arrows/Footwork – 382
Taken as one entity (contentious? Answers on a postcard), Arrows/Footwork started 382 Grands Prix between 1978 and 2002, the eighth most of any Grand Prix team ever. And yet in all that time, they failed to win a single race.
Pole positions they did (well, one), podiums too (nine) but the top step eluded the teams' drivers – most famously Damon Hill, who was denied a crushing win at the 1997 Hungarian Grand Prix thanks to the failure of 50 pence's worth of hydraulics components on his A18.
LISTEN: Damon Hill on his father's legacy, Imola 94 and world title glory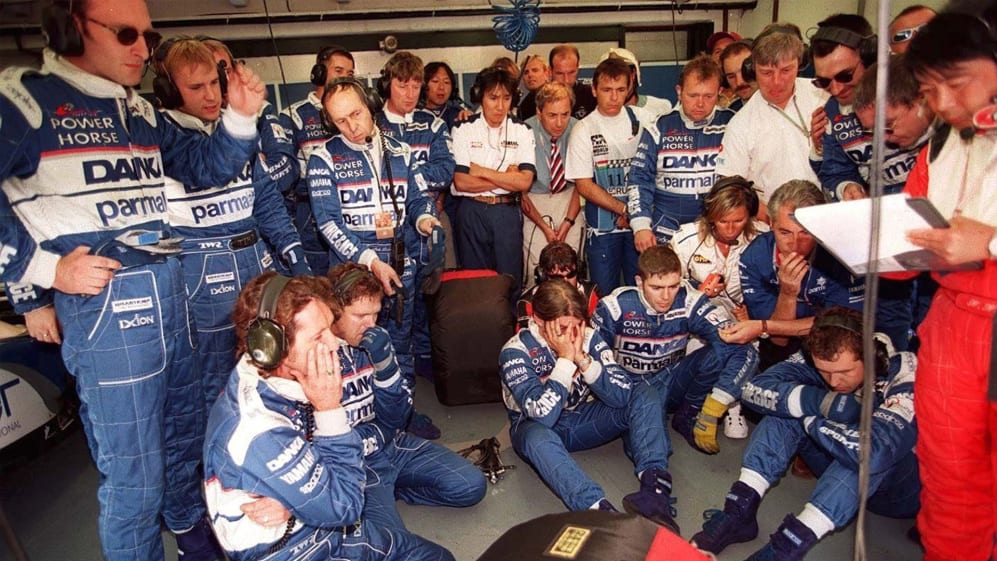 Most attempts at qualifying without ever starting a race: Claudio Langes – 14
Nobody came out of F1's bizarre pre-qualifying era smelling of roses – hardly surprising when the only prize on offer was simply being allowed to start the race.
Despite that, Claudio Langes' record is a startling one, the Brescia native trying a full 14 times to get his Eurobrun onto the starting grid in 1990 – while 14 times, Langes failed to make the cut, leaving his career stats page an inauspicious sea of the dreaded 'DNPQs'.
READ MORE: Deciding the grid – A history of F1 qualifying formats
Most starts without a win: Andrea de Cesaris – 208
This is one of several unwanted records held by former McLaren, Jordan and Minardi driver Andrea de Cesaris, along with the record for the most retirements - 147 - held jointly with fellow Italian Riccardo Patrese.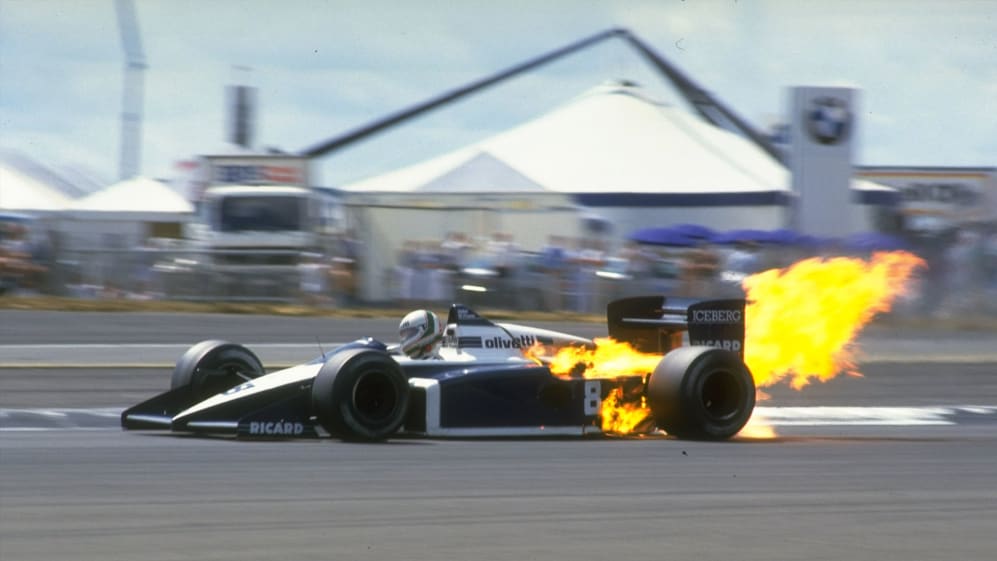 But it's his record for the most consecutive failures to finish a race – which he shares with, er, himself – that's perhaps the most eye-catching. On two separate occasions – from the 1985 French Grand Prix to the 1986 Portuguese Grand Prix, and again from Monaco '87 to Canada '88 – de Cesaris started 18 races, while failing to reach the end of a single one. Which is a pretty phenomenal effort, when you think about it.