Williams chief Vowles says 'extraordinary driver' Alonso key factor behind Aston Martin's recent F1 charge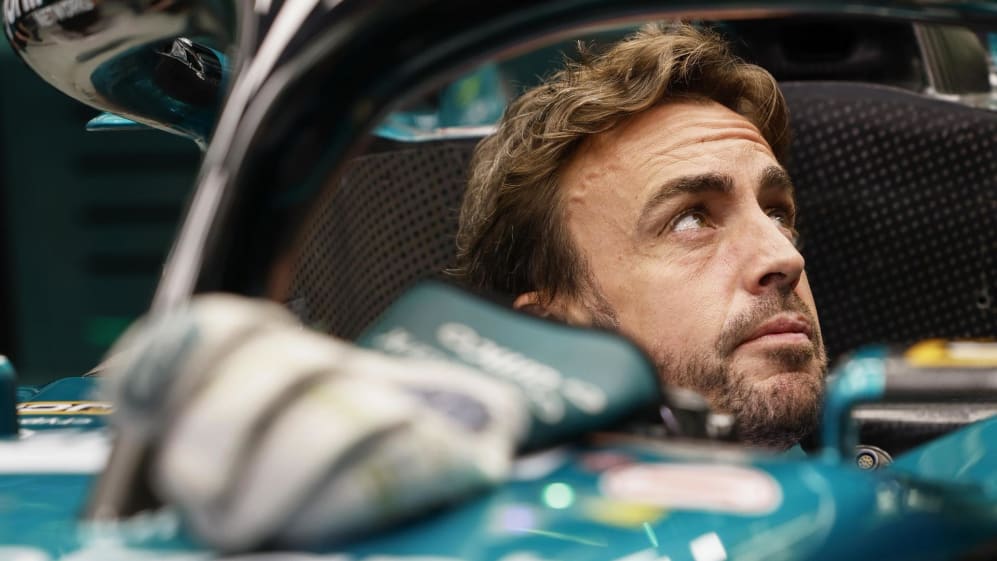 New Williams team boss James Vowles has offered his thoughts on the F1 pecking order, and specifically the step taken by Aston Martin over the winter, after the green machine impressed at the season-opening Bahrain Grand Prix.
Building on their pre-season promise, Aston Martin were at the sharp end of the action in Sakhir as Fernando Alonso topped both Friday and Saturday practice, before posting the fifth-fastest time in qualifying – behind only the Red Bull and Ferrari cars.
READ MORE: 'This is just the beginning' – Alonso warns there is 'more to come' from himself and Aston Martin after Bahrain podium
On race day, the 41-year-old displayed his racing guile with bold passes on Lewis Hamilton's Mercedes and Carlos Sainz's Ferrari – while making the most of Charles Leclerc's retirement – to claim a stunning podium for himself and his new team.
Asked about the progress their rivals had made, Vowles was keen to note the performance of two-time world champion Alonso, and injured team mate Lance Stroll, alongside what Aston Martin have been doing back at their factory.
"I think they have an extraordinary driver who's in the car. Lance did very well as well. That's not taking anything away from them – the team's taken some large steps forward," said Vowles over the Bahrain weekend.
"They're clearly investing […] to go forward. The wind tunnel is a shared entity with Mercedes, the whole rear of the car is pretty much a shared entity with Mercedes, so what they've done well is aerodynamic development."
Vowles suggested, however, that the performance shift may also have something to do with certain teams under-performing at the 2023 opener – Alpine and McLaren both encountering tricky events and his former Mercedes squad set to go "radical" with future developments in response to their lacklustre showing.
READ MORE: Verstappen hopes Alonso can join the F1 title fight as he says race wins are 'definitely on the table' for Aston Martin
"I ask the question back to you: I wonder if... perhaps some of the other teams have lost their way a little bit, and that they'll come back to the fore. I still think it's very difficult to consistently break into the top three," he commented.
While Aston Martin push to break into F1's front-running group, Vowles is focused on strengthening the Williams operation, building a solid foundation and helping to lift them off the foot of the F1 constructors' standings – a position they fell to last season.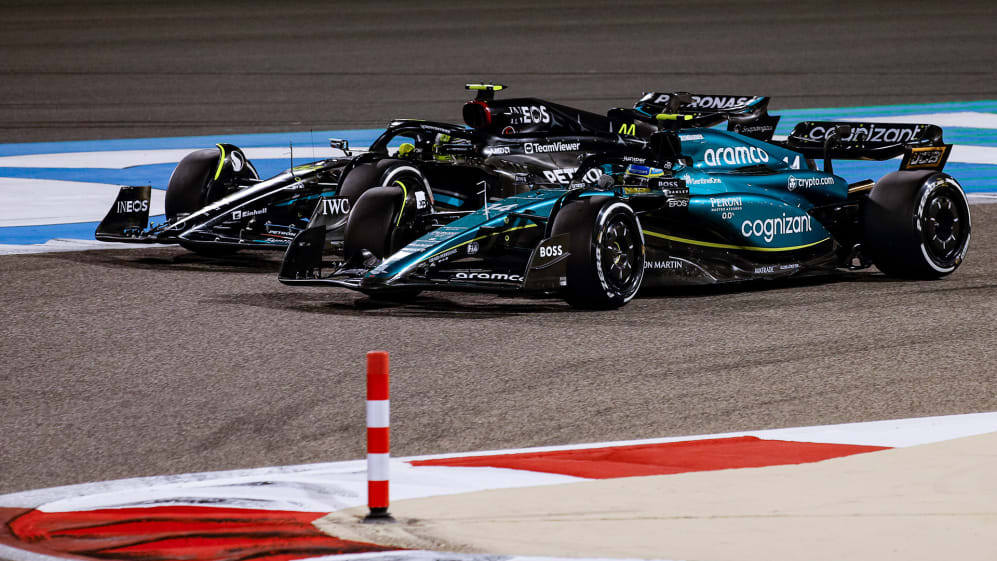 One person Vowles could call on for some extra background before taking up the role was George Russell, with whom he worked at Mercedes, and Williams' new leader is gradually painting the full picture of the operation that he needs.
Asked if he had 'downloaded' Russell's knowledge of Williams from his three seasons racing there, Vowles replied: "Not everything you can get. As you go through the process and you learn certain elements, it's interesting to bounce those ideas and thoughts.
READ MORE: Vowles says Williams will decide on power unit supplier for 2026 this year
"But he's been, as Toto [Wolff, Mercedes Team Principal] has, as many other people have, incredibly useful in understanding some of the strengths and weaknesses of Williams."
A weakness Vowles has already set about addressing is the lack of a Technical Director, following the departure of FX Demaison over the winter – the Briton recently commenting that it is his top priority.