Feature
10 things to watch for in Week 1 of 2020 pre-season testing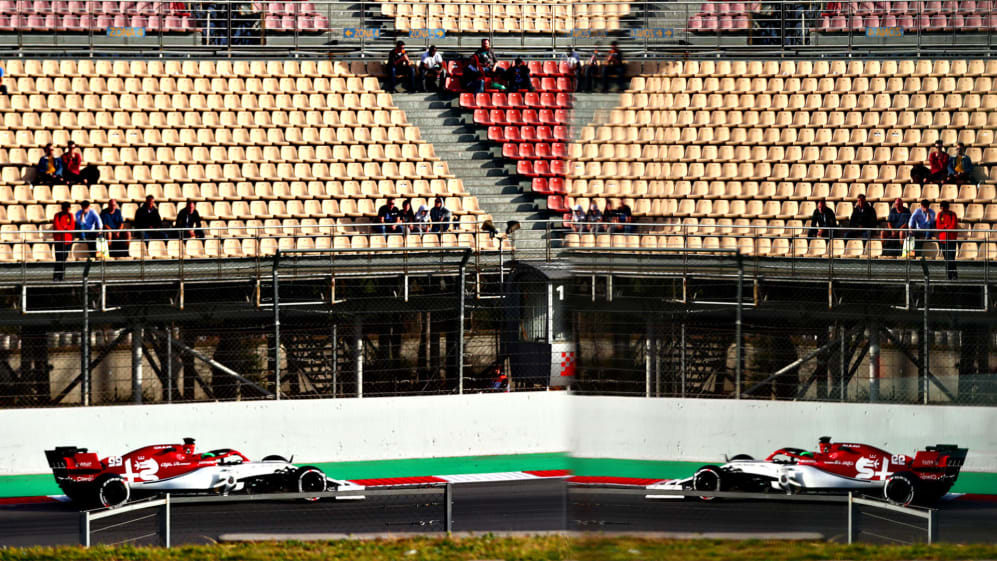 Rejoice! It's time for F1 to roar back into life again, as the teams descend on the Circuit de Barcelona-Catalunya for the start of pre-season testing on February 19. Here's what to keep your eye on in Week 1 in Spain…
WATCH pre-season testing on F1 TV Pro
1. Launches!
Yes, most of the teams have either shown off pictures of their new car, or their new livery on an old car, or even had their new car out on track for a shakedown. But day 1 of pre-season testing will see the likes of Haas and Renault officially show their cars off in the flesh for the very first time, before they're sent out onto the Circuit de Barcelona-Catalunya. Doing that helps each of those team's designers get the longest possible lead time on their cars before hitting the circuit. But more than that, the traditional pit lane launches are a good way to get people's juices flowing before the on-track action commences.
READ MORE: Racing Point boss predicts podiums – and has cheeky jab at Grosjean at 2020 launch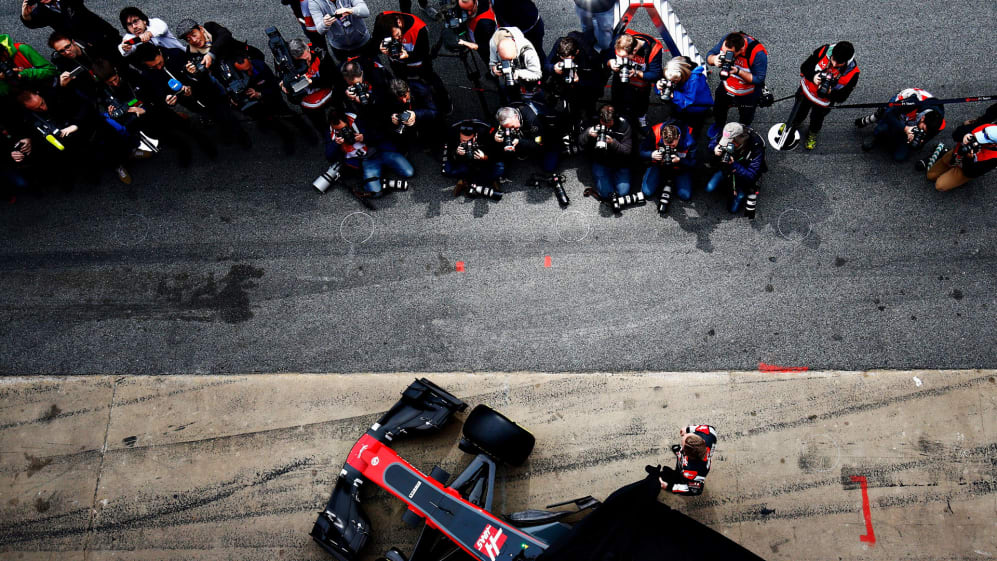 2. Careful driving
Pre-season testing's one golden rule will be even more critical in 2020: don't crash the bloody car! Why? Well, with just six days of running in Barcelona before the teams head to Australia – down from eight in 2019 – the effect of any limits on track time will be magnified. And if it's the drivers themselves who limit the running, they'll find themselves returning to garages full of distinctly unimpressed mechanics.
That limit on track time is set to be particularly challenging for Nicholas Latifi and Esteban Ocon, by the way, considering both will be trying to get up to speed with largely unfamiliar machinery – especially Latifi, who's beginning his first full season of F1 with Williams. And the Canadian has the sympathy of Alex Albon, himself a rookie this time 12 months ago. "Last year, I would have struggled," he said. "Six days is not a lot!"
READ MORE: 7 of the cleverest deceptions in F1 testing history
3. Some serious lappage
Assuming they can keep their cars out of the gravel traps and running smoothly, expect to see teams trying to max out their mileage as much as possible in Week 1 in Barca, given the restrictions on testing – while the second driver (teams can only run one car at a time) is likely to be even more of a presence in the garages than usual.
"With only six days of testing pre-season, it's vital that both drivers get as much out of it as they possibly can," said Red Bull's Team Principal Christian Horner during the shakedown of the team's new RB16, "so listening to each other's debriefs, watching the data, following the progress of the car, even when they're not in it, is vitally important."
READ MORE: Red Bull launch the RB16 – Verstappen and Albon's 2020 F1 car revealed
4. More Mercedes 'sandbagging'?
Much chatter after pre-season testing last year was given over to whether Mercedes had lost their competitive edge, as the Silver Arrows appeared to reel beneath the onslaught of a much-improved Ferrari. Then they turned up in Australia and began a run of eight consecutive victories, en route to their sixth consecutive double championships, and the chatter… well, stopped.
They could extend that record even further in 2020, as Lewis Hamilton seeks a Michael Schumacher-equalling seventh drivers' title. But how much performance will they be prepared to reveal in Barcelona, with a W11 car that Technical Director James Allison says is basically the one that will race in Melbourne?
READ MORE: Everything you need to know about 2020 F1 pre-season testing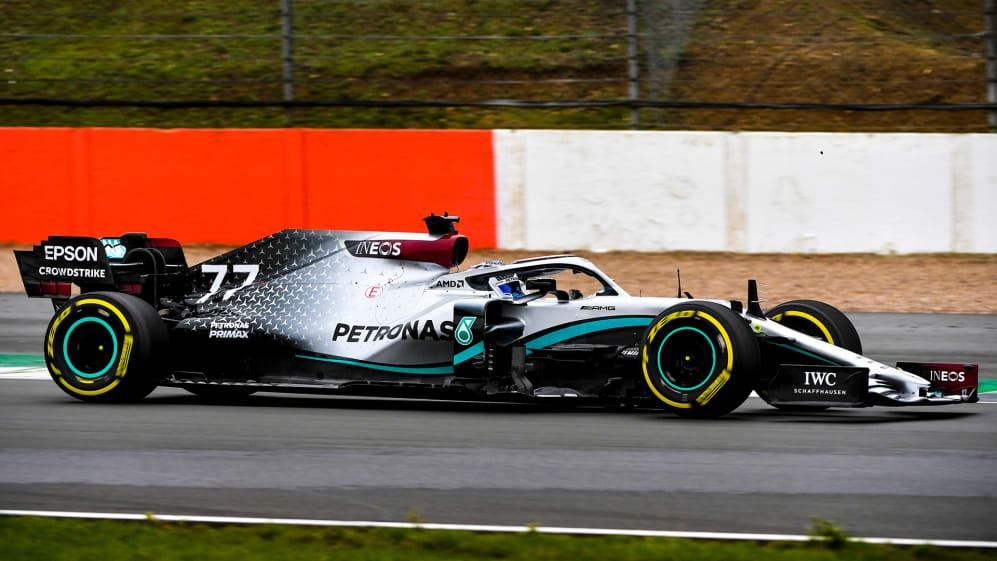 5. Who's stronger – Red Bull or Ferrari?
With swathes of technical stability going from 2019 into 2020, both Red Bull and Ferrari are licking their chops about the prospect of really getting stuck into Mercedes this season – and pre-season testing will give us our first chance to see how realistic that prospect is. Both teams won races in the second half of 2019, and their 2020 cars – the RB16 and SF1000 respectively – look to be evolutions of those race-winning machines. Who can strike the first blow in testing, to build some Mercedes-bashing momentum ahead of Australia?
READ MORE: Can Red Bull be genuine title contenders in 2020?
6. Will McLaren lead the midfield in 2020?
McLaren were the runaway success of the midfield in 2019, the MCL34 helping the team take their first podium since 2014, while Carlos Sainz and Lando Norris combined to net the team fourth in the constructors', their highest placing since 2012.
Can they rule the roost in the midfield again? We'll get some sense of the answer to that question in Week 1 of pre-season testing… but not much. As a comparison, by the end of the first week of testing last year, it was Alfa Romeo who led the midfield battle – actually they were the second fastest team overall, with a best lap just over a tenth behind Ferrari – with McLaren only ninth fastest…
So no, Week 1 won't give us the full midfield picture. But with Renault, Racing Point, Alfa Romeo et al looking to knock McLaren off their recently attained perch, the glimpses will be tantalising nonetheless.
READ MORE: Sainz reveals new McLaren contract talks already underway
7. Where are Haas?
Haas were one of the teams who showed exceptional promise in pre-season testing last year, before their season went up in a cloud of smoke and Guenther Steiner rude words. Ahead of the start of 2020, Steiner was bullish, stating: "I'm very confident that we will be back to where we were in 2018 [when they took fourth in the constructors'], or very similar."
As per the caveat in #6, we most probably won't get a full sense of how potent the VF-20 will be before the season begins in Australia. But giving drivers Romain Grosjean and Kevin Magnussen a psychological boost after a graunching 2019 could be an important mental trick for Haas to pull off.
READ MORE: OPINION – Why this year has to be better for Haas
8. Ricciardo vs Ocon
One driver pairing that's got the potential to be explosive in 2020 is the new alliance at Renault, with Daniel Ricciardo joining forces with Esteban Ocon, back in F1 after a year on the side-lines. Ocon's insisted that he's already experiencing better vibes with Ricciardo than he did with Sergio Perez, with whom he endured a fractious relationship at Force India/Racing Point.
"The atmosphere is a lot better between me and Daniel than it was with Checo," said Ocon at the launch of Renault's season in Paris, "so if we can keep working like that, even though it's going to be different on track, it's going to be a lot better for everyone to have a positive energy."
READ MORE: Renault team mates Ricciardo & Ocon reckon they can avoid clashes
It's a big 'if' – and both drivers will likely be keen to lay down a strong marker in Week 1 of pre-season testing to send out a clear message to the other about who's the faster driver in the team. This could get juicy.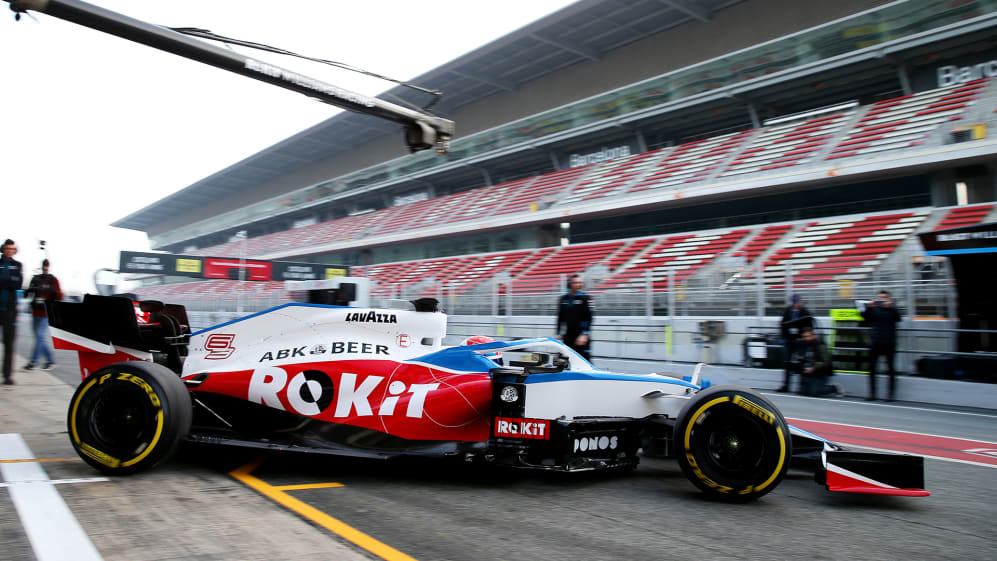 10. The weather
Last year's testing was a frosty affair, and while it didn't snow, it was nonetheless pretty chilly in Granollers, the town outside Barcelona where the track is situated. 2020 pre-season testing, however, looks set to be far toastier, with temperatures on Friday of Week 1 set to hit 19 degrees. Not only will that make the pit lane of the Circuit de Barcelona-Catalunya a nicer place to be for all concerned – it's especially good news for the teams, who'll be able to amass more useful, relevant data, given the elevated temperatures they're likely to face at the first two races of the year in Australia and Bahrain. Better pack that SPF 50...
READ MORE: Watch the incredible trailer for Netflix's Formula 1: Drive to Survive Season 2