Feature
Ferrari crashing the party and the fallout from Silverstone – 5 fascinating storylines ahead of the Hungarian GP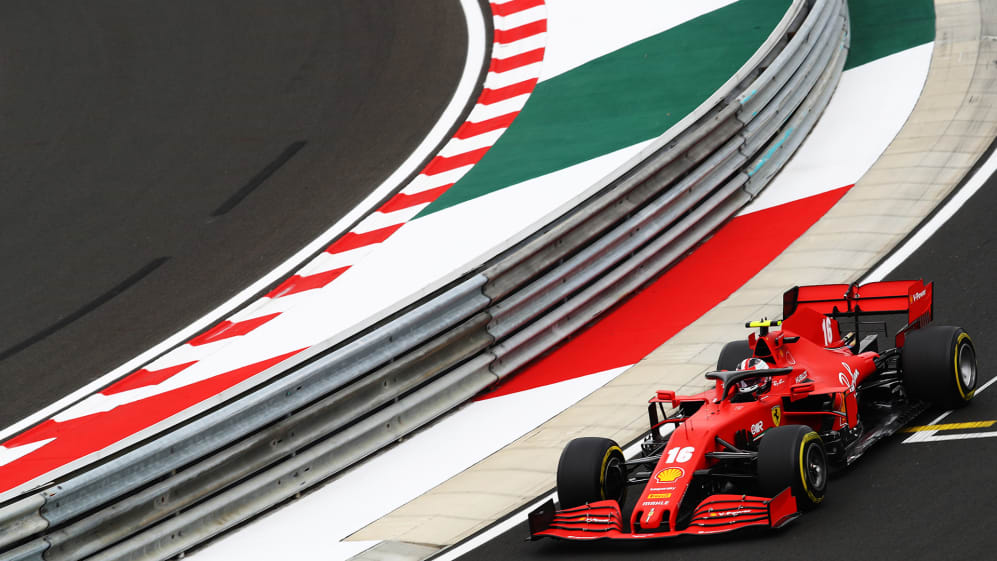 A dramatic and controversial British Grand Prix has ignited the title fight both in terms of the drivers involved and the standings. But that's not all that's making headlines, so here's a few topics which are set to be the talk of the paddock this weekend at the Hungaroring...
1. Hamilton vs Verstappen
As if we were going to start anywhere else. It is almost impossible to ignore what happened between Lewis Hamilton and Max Verstappen at Silverstone, with the collision between the pair transcending Formula 1 circles and making headlines around the world. More than that, though, it was fiercely dividing opinion…
Hamilton vs Verstappen: We round up all the opinions after their controversial British GP clash
Fans and commentators have been having their say with varying opinions about where the blame should be apportioned – if at all – after the two title protagonists came together at Copse and Verstappen ended up needing to go to hospital for precautionary checks. The main thing is that Verstappen escaped serious injury and should be fit to race in Hungary, which means the next installment between the two will play out.
Hamilton feels he did nothing wrong, Verstappen was angered by both the move and what he deemed to be "disrespectful" celebrations after the race, and just like their racing styles both are unlikely to back down when we get to the Hungaroring. Be it on-track or off-track, it's going to be fascinating to watch the dynamic between the two.
READ MORE: David Tremayne on Hamilton and Verstappen – and when the gloves come off in F1 rivalries
2. Locking the Stewards' room
Another aspect of the fallout from the collision between the two title rivals was the reaction of their respective team bosses after the incident. Toto Wolff and Christian Horner were both on the radio to FIA Race Director Michael Masi to state their cases, with Wolff even sending an email to Masi that received short shrift.
READ MORE: Allison reveals what Mercedes were so keen to show FIA stewards in aftermath of Hamilton-Verstappen crash
Masi told Wolff to go to see the Stewards if he wanted to talk to them while they investigated the collision, and Horner duly followed his fellow Team Principal up there to ensure Red Bull's views were represented. Horner wasn't happy Wolff had done so and believes the Stewards shouldn't be interfered with.
"During the 16-and-a-half seasons I have been Team Principal, I have never walked into the Stewards' room in the middle of a race or session," he wrote late last week. "It is a little bit like trying to lobby a jury while they make their final verdict. The Stewards are locked away to ensure they are independent of external influence in order to reach their own conclusions.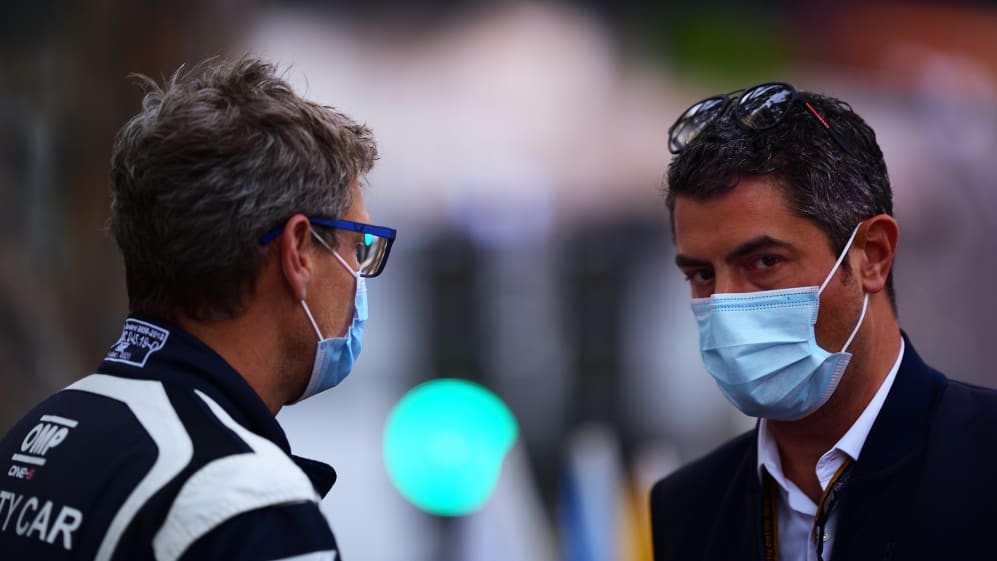 "Having heard that Toto was lobbying the stewards, I went up to see them and raised the point that neither of us should be there and it was not appropriate for anyone to interfere while the decision making process was under way."
At the time, Masi said he saw no problem in teams giving their side. That was until the following week, when Masi alerted teams to the way they must conduct themselves during investigations. Team members can only go to the stewards if they've been invited, and turning up unannounced threatens to get them in trouble under the FIA's International Sporting Code, which lists a whole range of penalties.
Horner welcomed that move. "I am now pleased to see that the FIA have clarified that this sort of lobbying will not be tolerated in the future as it may well pressure the stewards into a decision that is not wholly fair or impartial," he said.
READ MORE: FIA unconcerned about being pulled into middle of Mercedes-Red Bull title fight, says Masi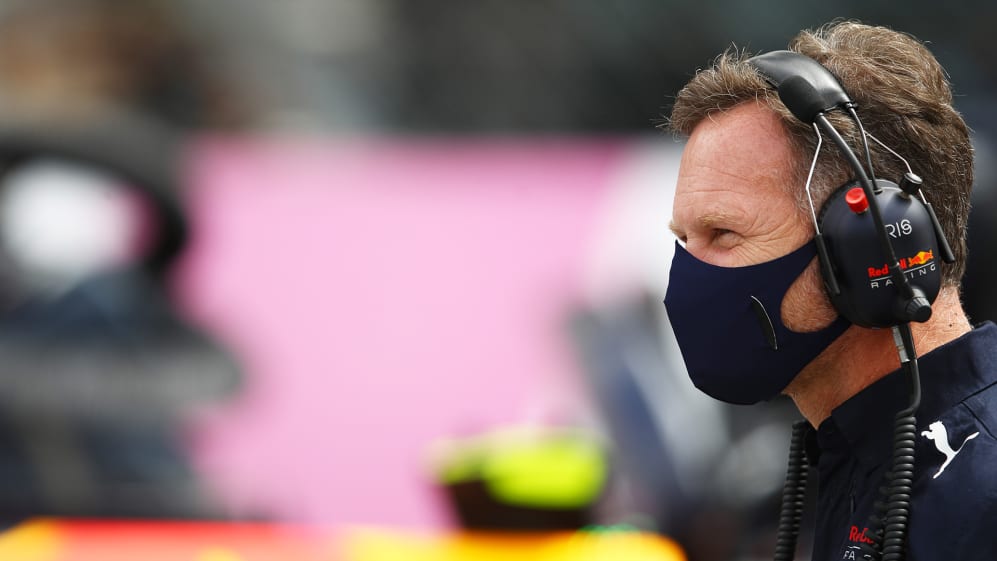 3. Ferrari a threat for the win
Remember how competitive Ferrari were in Monaco? Well, the Hungaroring shares a number of characteristics with Monte Carlo and could be another strong venue for Charles Leclerc and Carlos Sainz.
If you want to know how strong, just check out Mattia Binotto's response when asked if Ferrari are going for the win in Budapest: "Not the win, the one-two!"
READ MORE: Binotto hails Ferrari progress after no points in France to almost winning at Silverstone
He was joking of course, but it's not unrealistic to think of Ferrari fighting up front. The drivers have already tried to talk down expectations and suggest that their best hope is to be clearly third quickest behind Mercedes and Red Bull, but as we saw in Silverstone, on the right tyre they can be pretty competitive against those two teams. And Ferrari kept talking down their chances in Monaco even after being so fast throughout practice.
It wasn't that long ago that Leclerc took back-to-back pole positions, and while the drivers would argue Baku and Monaco have more low-speed corners than Budapest, it's still a tight and twisty track that will at least provide an opportunity for another competitive outing. How competitive is the intriguing part.
4. The driver market hotting up
Heading into the final round before the summer break, there are still plenty of unknowns when it comes to two of the most coveted seats in F1 right now.
Let's start with Mercedes, where the choice has already been confirmed as a straight one between Valtteri Bottas and George Russell. Once again, Russell excelled in qualifying at Silverstone and his consecutive Q3 appearances have certainly caught the eye. But then Bottas played the perfect team game, helping Hamilton by providing a tow as he ended qualifying quickest on Friday, and then checking for damage on his team mate's car after the first-lap collision with Verstappen before later moving over to allow the Briton to chase victory.
DRIVER MARKET: Wolff says he has responsibility to ensure Bottas has 'great future' if Mercedes opt to replace him
It's a tough call for Mercedes but one Wolff says he will make in the summer break, and he's not the only one with a decision to make.
Red Bull have yet to confirm Sergio Perez alongside Verstappen, and a poor outing at Silverstone was hardly the way to head into the break, when talks tend to get more serious. Perez did take the fastest lap off Hamilton to help Verstappen's championship position – sacrificing his own score – but he could do with a strong race to boost his hopes.
And that's all before we look at the knock-on impact any changes could have, such as at AlphaTauri or Williams, while Alfa Romeo also still have unconfirmed seats.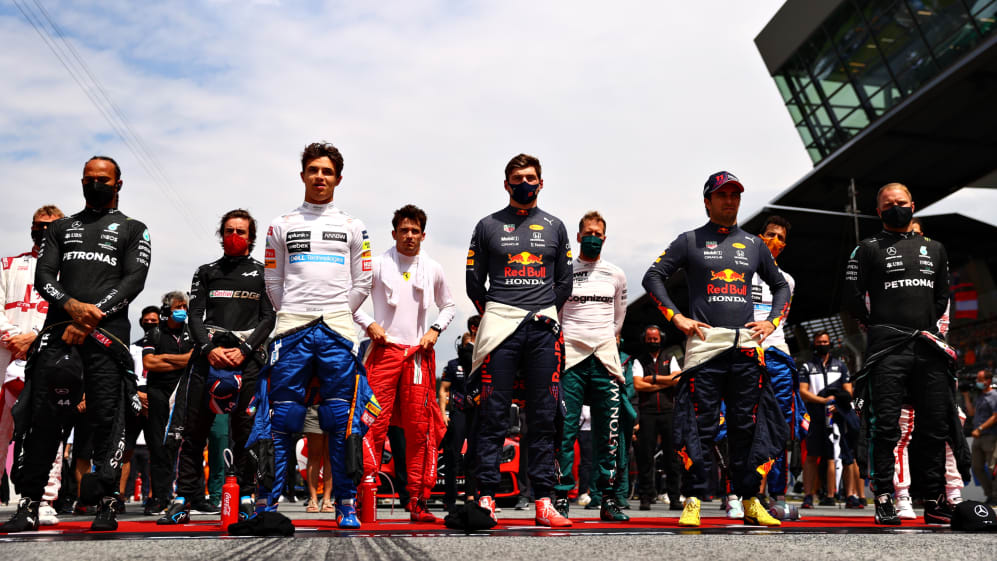 5. The mid-season break
The past 18 months have been a massive challenge for everyone, and that is true on a global scale, not just within Formula 1, but the chances of a break since the 2020 season finally got under way have been few and far between.
The off-season was a relatively short one full of winter lockdowns and restrictions, and while there are still plenty of those in place around the world, the teams will be looking forward to the chance to take a bit of a breather after the Hungarian GP.
READ MORE: Masi 'proud' of inaugural F1 Sprint, as he praises open-minded approach of teams
Budapest marks round 11 of the season, with 23 races set to take place. That means just under half of the championship will have been completed in a little over four months, and after a three-week break there will then be 12 rounds in 15 weeks as the season really gathers momentum. So the teams will be making the most of the break before things get even more intense.
But racers are racers, and everyone will be keen to end the first part of the season on a high – whether that's with trophies or points – to enter the mandatory shutdown on a positive note.