Feature
OPINION: 'Relentless' Verstappen needs to stay patient - his time will come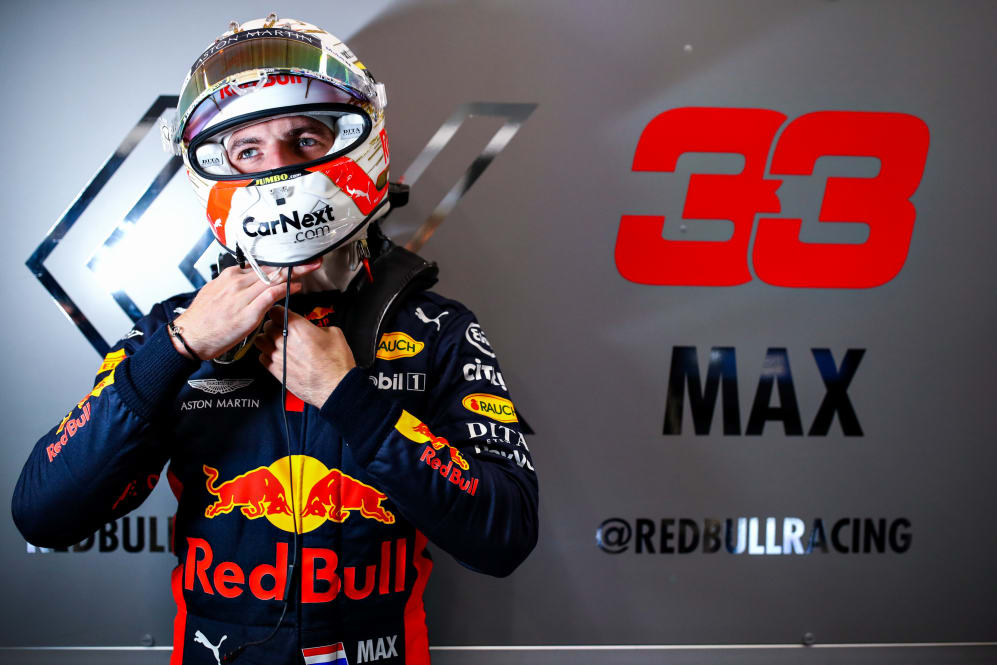 As of the 2020 Belgian Grand Prix, Max Verstappen has finished on the podium in every race he's completed so far this year – including once on the top step. And as legendary F1 journalist David Tremayne argues, the rough diamond that joined Red Bull in 2016 has now been polished into one of the most complete drivers on the grid.
Back in September 1997, when we learned that Jos Verstappen's son Max had been born, we chuckled that if our mate's offspring ever became a racing driver – which, surely, we can see now, was pre-destined – he would be Very Quick. Not just because Jos' own speed never fairly translated into the F1 career that had seemed so likely when he impressed Ken Tyrrell by being super-quick testing a Footwork Arrows in 1993, but because his mother Sophie Kumpen had been no mean kart racer herself, having taken the scalps of Jarno Trulli and Heikki Kovalainen during the course of her own great career.
And so it proved…
READ MORE: Hamilton says Verstappen driving 'on his own' - and Red Bull need both drivers to take fight to Mercedes
Back in Spa in 2016, the year in which he had graduated from Toro Rosso to Red Bull at Daniil Kvyat's expense and then immediately won the Spanish GP, Max pulled a very tough move on Kimi on the Kemmel Straight, just as he had in the previous race at Hungaroring. It left observers wondering quite where his career might go. But you don't see much of that nowadays. Or hear so many rants, such as the one which followed when he was dropped from the podium in the US GP in 2017, though he did make his feelings very clear to his race engineer Gianpiero Lambiase in both Silverstone and Barcelona recently.
There was the push and shove game with Esteban Ocon after an altercation when he was on target to win the Brazilian GP in 2018. And the underlying robustness was evident in Austria last year when he deprived Charles Leclerc of the lead in Turn 3, three laps from the end. That was typical Max, as was his brief but bold lunge at a tyre-troubled Lewis at the chicane in Monaco last year. Give him even half a chance and he'll take it with both hands and his elbows out. That's exactly what any racer will do.
And boy, is Max ever a racer. This year he has kept the pressure firmly on Mercedes. He was out of luck in the season opener in Austria, when he retired with power loss caused by an electronic problem after 11 laps when running second to Valtteri Bottas and ahead of Lewis. In Styria, he kept Lewis honest early on, and finished third behind the Mercs despite damage to his right front wing endplate. And then came Hungary.
The off during the grid laps could have happened to anyone, and he made up for it and rewarded the brilliant job done by his mechanics by making a superb start from seventh on the grid and putting in the drive of the race as he split Lewis and Valtteri.
Jolyon Palmer's Analysis: How Verstappen went from pre-race crash to the podium in Hungary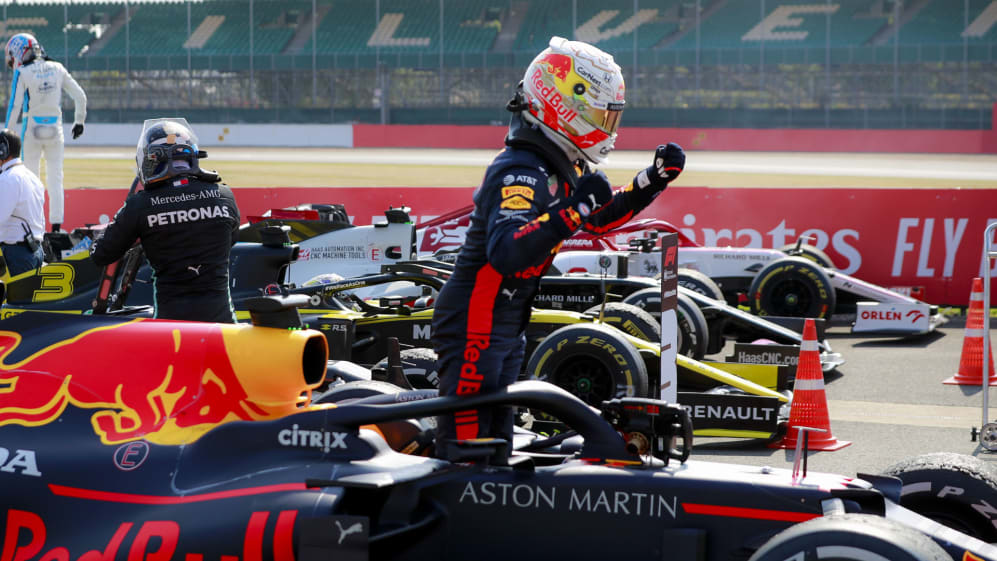 He did that again in the first race at Silverstone, and also separated them in the points table, then gambled brilliantly to qualify on the hard tyre, before winning the second British event, the 70th Anniversary GP. The way in which he controlled the race, while refusing to "drive like a grandma" as he dominated showcased yet again the threat he poses, and highlighted the self-confidence that has always been a cornerstone of his character. Last time out, in Spain, he yet again split the Mercedes, and he kept their feet to the fire as much as he could last weekend at Spa.
READ MORE: Belgian GP 'not enjoyable' says Verstappen after 'lonely' run to P3
These days he is usually silky smooth, despite always driving the Red Bull RB16 as fast as it will go. Team mate Alex Albon says that he has the ability to drive around any instability, while Lewis makes no bones about keeping a very wary eye on him, always regarding him as a genuine threat in any race. That speaks volumes. And despite his own domination in Spain, Lewis pointed out that had Max not retired in that opening Austrian race but finished in the second place in which he was running at the time, he would have been only 17 points behind him…
No question, Max has been doing a superb job, keeping up that relentless pressure, never letting either Mercedes driver – or the team – relax, making the right calls on strategy and overruling his team on the occasion when he has felt that justified, and all the while keeping a lid on any frustration that he might be feeling with the frequent deficit he experiences in qualifying.
You can bet he's looking forward to Monza, where the 'party mode' engine setting ban will come into effect. Of course, it remains to be seen how badly that might affect Honda too, or whether it will simply enable Mercedes to optimise their car more for the race, but he sees a levelling of the playing field and will be doing everything to give himself a better chance in races by qualifying even more strongly.
READ MORE: Verstappen feels he's 'definitely overachieved' to split Mercedes in drivers' title fight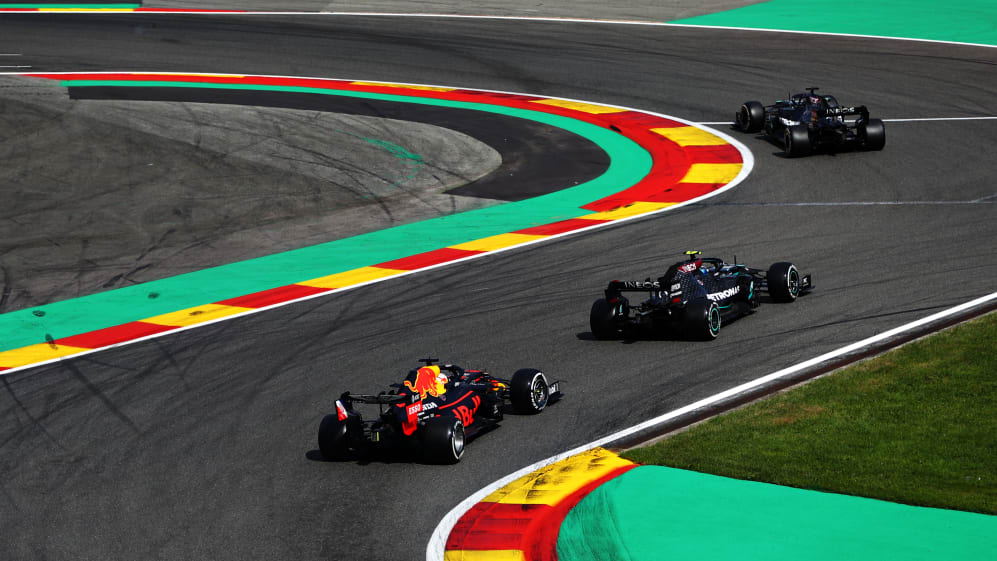 As he points out, looking at Mercedes' pace so far, both of their drivers should be ahead of him in the championship, and that while Valtteri had a race in which he scored zero because of the ill fortune of a puncture, he had his own retirement in that first race in Austria, so it's not the pure luck of happenstance that has put him behind only Lewis in the title chase.
I've always liked Max, and I like him even more now that he has smoothed off that little bit of an edge that we worried about at times in 2016. He reminds me in some ways of Jochen Rindt: he never gives up and knows he is as quick as anyone out there. But unlike the German-born Austrian he is still waiting for the car that will enable him to unlock a championship.
LISTEN: Jochen Rindt remembered – by Helmut Marko, Jackie Stewart and Bernie Ecclestone
On the track his relentless driving is a delight to watch. Off it, he can be funny, critical and acerbic, but he is always honest. I liked the way he not only conceded that it would have been very lucky for him had Red Bull not pitted him prior to Lewis' dramatic Pirelli tyre failure in the British GP at Silverstone – the clear inference being that he doesn't want to win that way if he can help it – and that in any case he might have suffered a failure of his own.
How, when asked recently if he really hoped to win his home races – in Belgium and Holland – his instant response was that he wants to win every race, and that he doesn't particularly care where they might be held. And the fact that he admitted that Sunday's drive was "boring". To a driver of his calibre, it was.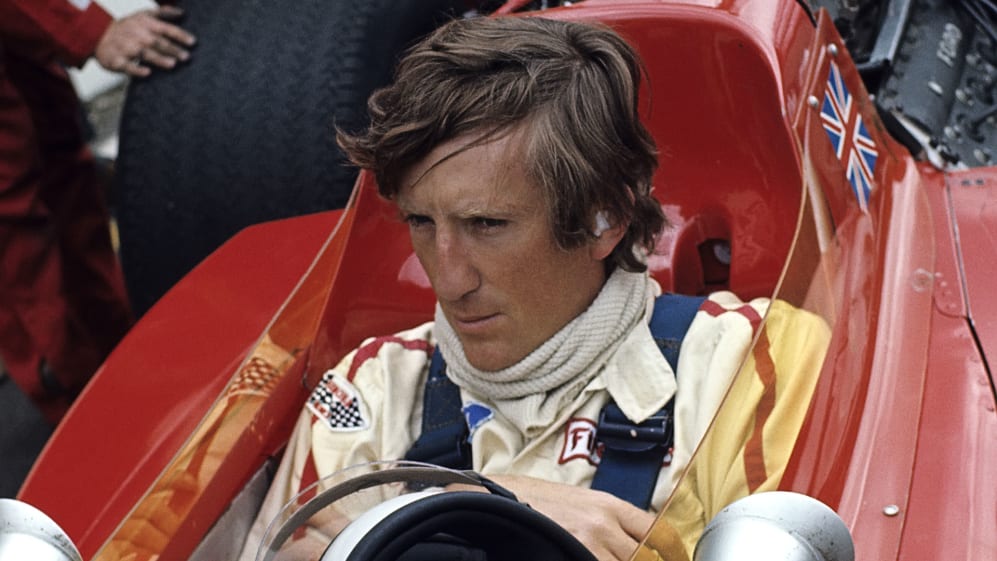 F1 needs more drivers who feel able to say exactly what they think.
Befitting a man who knows that he has taken every chance that has arisen and maximised what he could, Max looks very relaxed these days. Of course he wants to win, but any topliner will take satisfaction from doing everything he can with the machinery at his disposal.
WATCH: Christian Horner praises Verstappen for driving 'out of his skin' at Belgian GP
With the maturity that he has added over the years he is complete, and knows it is only a matter of being patient. Assuredly, his time will come.
"He is absolutely ready to win a World Championship," Martin Brundle says. "All he needs is the machine." I couldn't agree more.